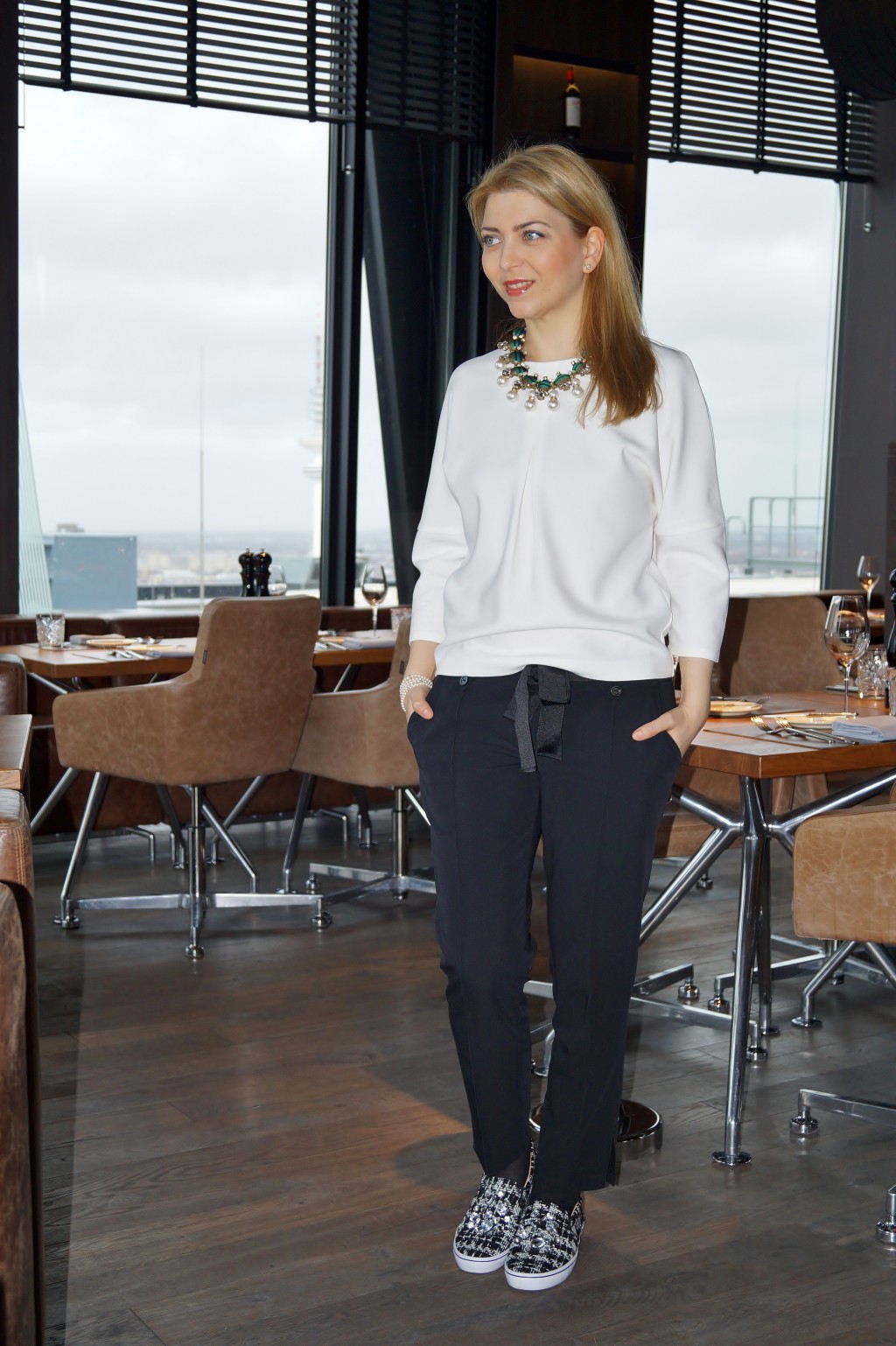 Zwar sind die Feiertage schon vorbei, aber wir wollten uns von ihnen nicht wirklich verabschieden. Vor allem da in Osteuropa die Feiertage erst jetzt richtig losgehen. Dort beginnt alles mit Silvester und dauert mit abwechselnden Feiertagen bis zum 8 März, während in Deutschland alle Feste schon längst vorbei sind und die Tannenbäume aus dem Haus geworfen werden. Ich als gebürtige Osteuropäerin, die drei Länder mit drei verschiedenen Systemen über eine langfristige Zeit erlebt hat, versuche aus allen Kulturen das Beste aufzunehmen und auszuleben. Also haben wir unser Fest durch einen Neujahrsbrunch etwas verlängert. So waren wir letzte Woche in einer unserer Lieblingslokale in Hamburg, in der Restaurant-Bar Clouds. Ich trug meine Lieblingsfarbkombination Schwarz-Weiß, die immer einen festlichen Look zaubert und nie falsch sein kann, da sie einfach ein Klassiker ist! Meine Highlights in dem Outfit sind die Tory Burch Halskette, die meine Bluse schmückt und die Kate Spade New York Sneakers, die sportlich und zugleich glamourös sind. Ich liebe diesen Look!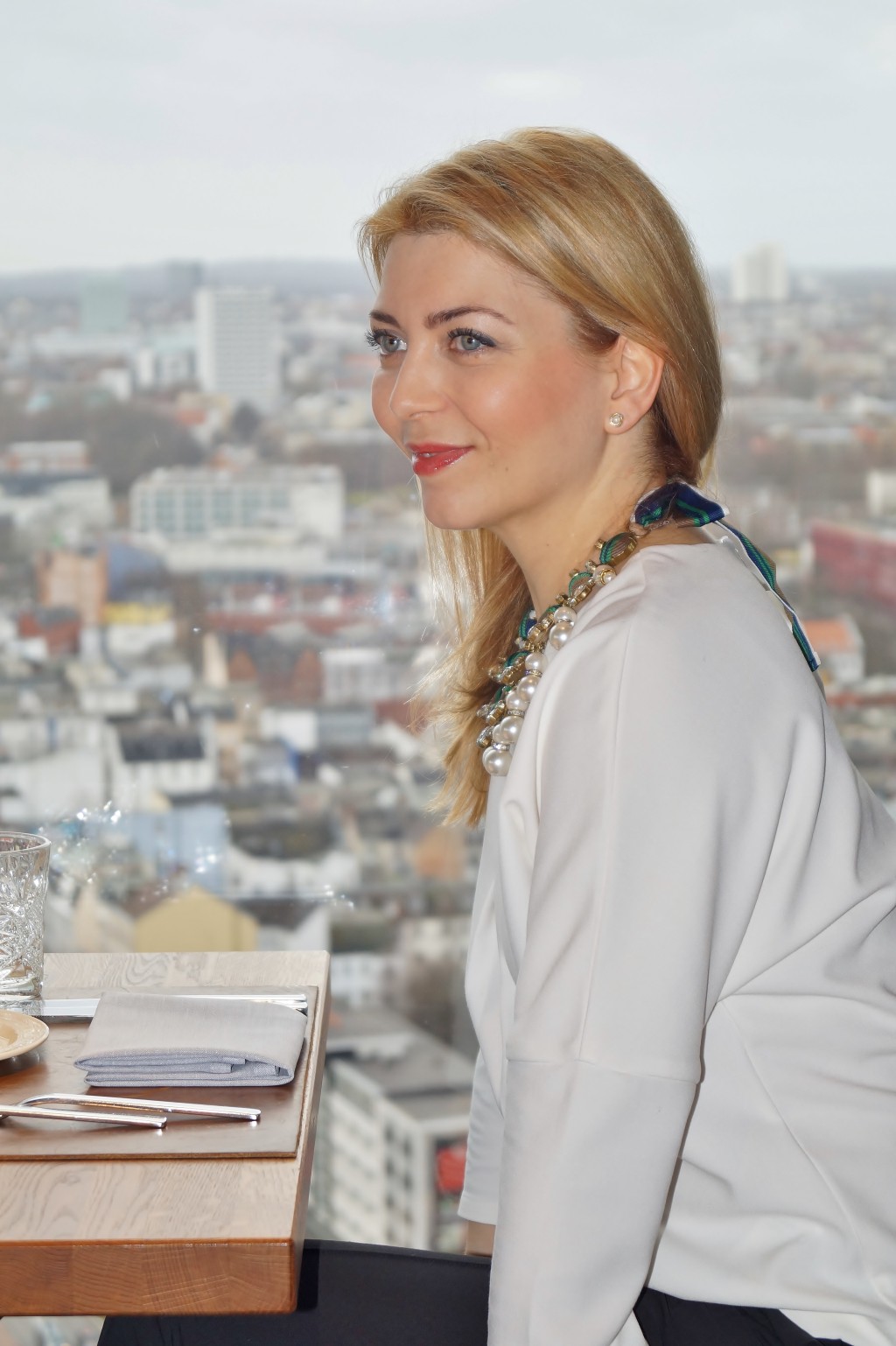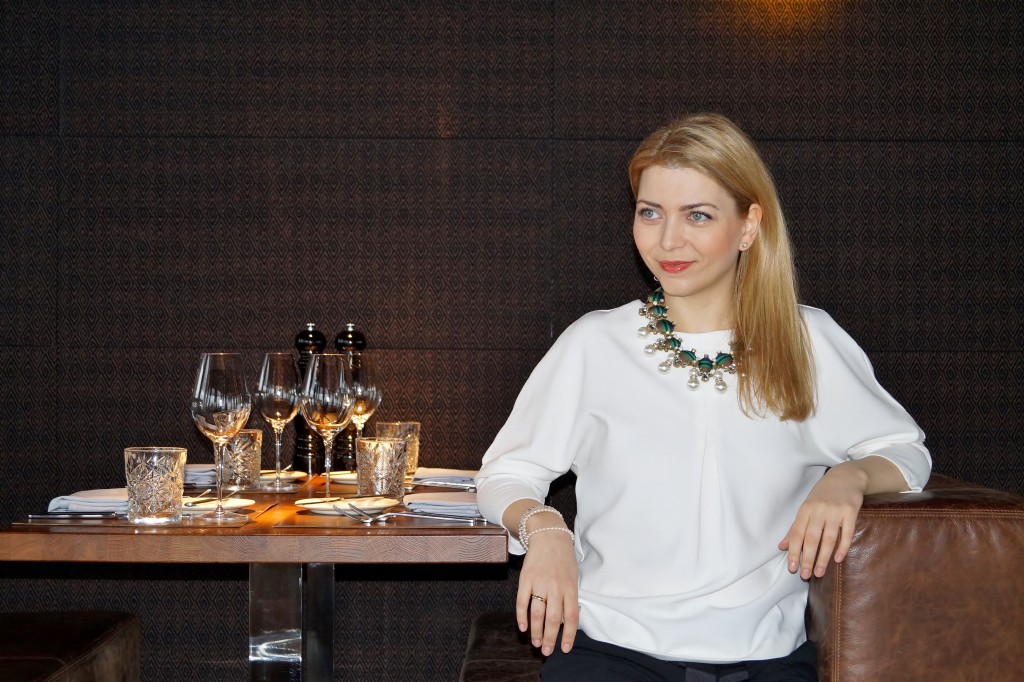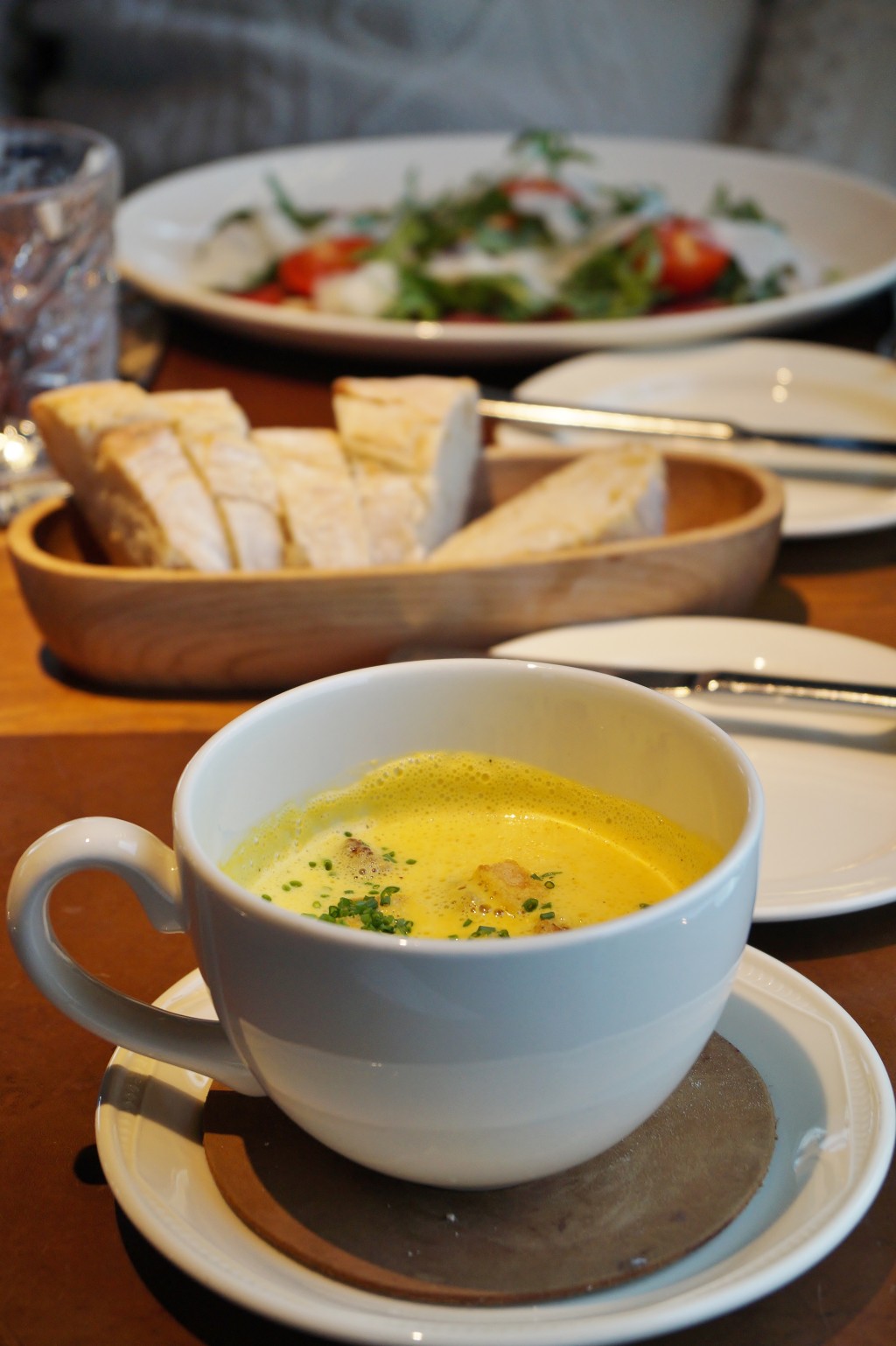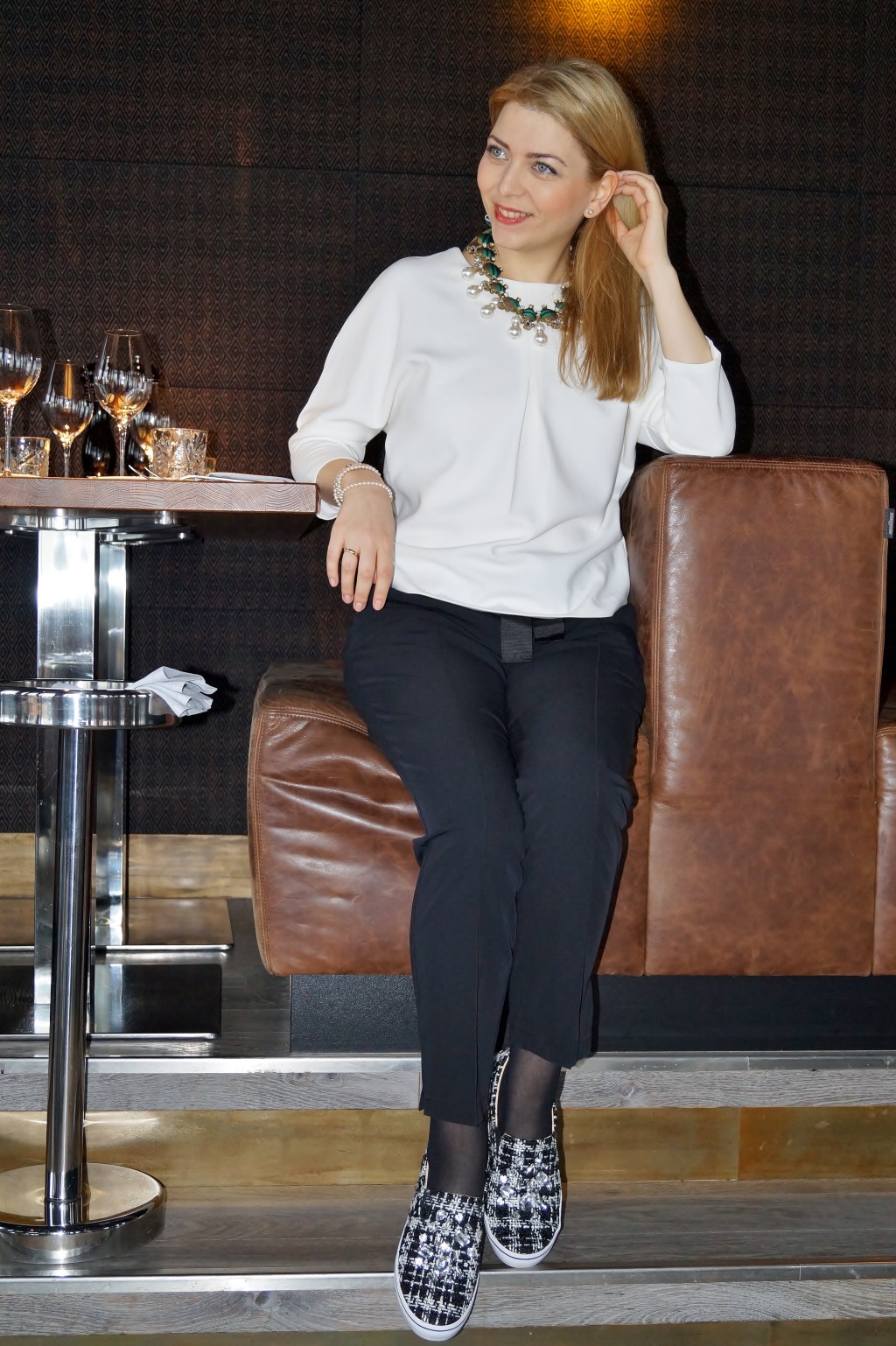 ENGLISH: Festive Brunch in the Clouds
The holidays are over, but we did not really want to say goodbye to them. Especially at that time while in Eastern Europe the holidays are just now really going. It all starts with New Year and lasts with alternating holidays until 8th March, while in Germany all holidays are already over and the Christmas Trees are thrown out of the house. I, as an East European, who has experienced three different countries with their different systems over a long term, try to take the best from all cultures and live it out. So we have extended our celebration with a New Year brunch last week and went to one of our favorite restaurants in Hamburg, in the restaurant-bar Clouds. I was wearing my favorite color combination of black and white, which always conjures a festive look and never can be wrong, because it is simply a classic! My highlights of the outfit are the Tory Burch necklace that adorns my blouse and the Kate Spade New York sneakers that are sporty and at the same time glamorous. I love this look!