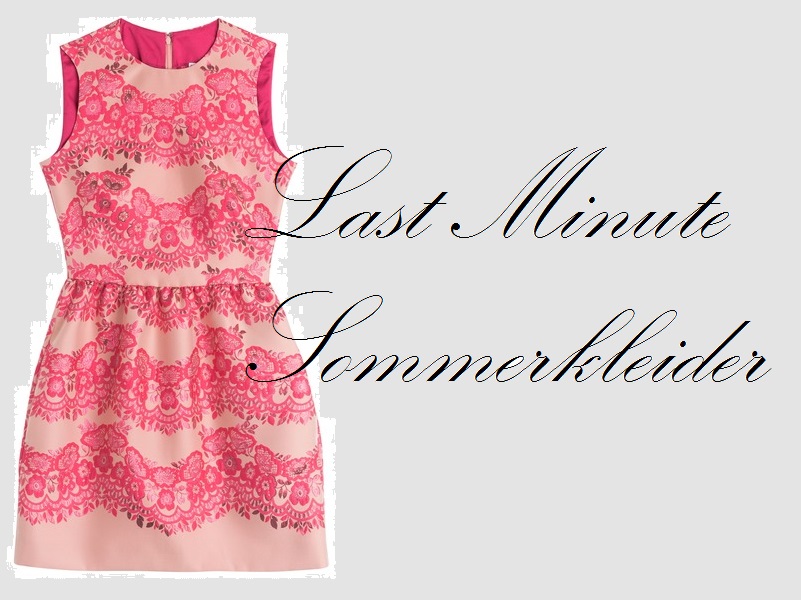 Der Sommer nähert sich zwar dem Ende, allerdings sieht das Wetter vielversprechend aus! Darüber hinaus fahren viele gerade jetzt in den Urlaub. Ich persönlich verbringe meinen Urlaub lieber im September oder Oktober am Strand im Süden, da es im August dort noch ziemlich heiß ist. Der Vorteil solch eines herbstlichen Urlaubs ist, dass man viele Sommerartikel im Sale findet, wodurch man sich umwerfend in der neuen Kleidung am Urlaubsort präsentieren und zusätzlich für den Urlaub sparen kann. Somit habe ich mich in den Shops umgeschaut und einige schöne Kleider, die ich mir im Spätsommerurlaub vorstellen kann ausgesucht. Sozusagen Last Minute Sommerkleider, von Mini- über Midi- bis Maxikleider. Ich bin erst einmal in das traumhafte rosa R.E.D. Valentino Sommerkleid verliebt. Auf den ersten Blick sehr mädchenhaft, aber mit den richtigen Accessoires und Highheels kann das Kleid sehr elegant erstrahlen. Viel Spaß im bevorstehenden Urlaub! Falls ihr ihn bereits hattet, hoffe ich, dass ihr euch gut erholt habt.
Roberto Cavalli One-Shoulder-Dress, Kenzo Maxi-Dress, M Missoni Maxikleid , Nikkie Maxikleid , Suncoo Maxikleid , Diane von Furstenberg Kleid, Soaked in Luxury Maxikleid, Ana Alcazar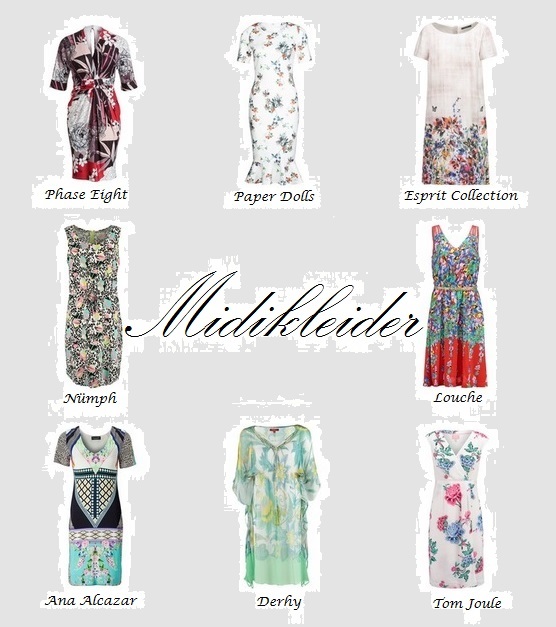 Phase Eight Kleid in Wickeloptik, Paper Dolls Kleid, Esprit Collection Kleid, Nümph Kleid, Louche Kleid, Ana Alcazar Kleid, Derhy Kleid, Tom Joule Kleid
See U Soon Kleid, Paramita Kleid, Suiteblanco Kleid, Derhy Kleid, Desigual Freizeitkleid, Kookai Kleid, Dry Lake Kleid, Ana Alcazar
ENGLISH: Last Minute Summer Dresses
The end of the summer approaches, however, the weather looks promising! Moreover, many of us are going on vacation. Personally, I spend my vacation at the beach in the south rather in September or October, because in August it is still pretty hot there. The advantage of such autumnal holidays is that there are many summer items on sale, so you can present yourself stunning in your new clothes at the resort and also save some money for the holidays. So I looked around in the shops and picked some beautiful clothes that I can imagine in the late summer holidays. As it were "last minute sommer dresses" – mini, midi and maxi dresses. I am first of all in love with the wonderful pink R.E.D. Valentino dress. At first glance, very girly, but with the right accessories and heels the dress can be very elegant. Enjoy the upcoming holidays! If you already had your vocation, I hope you had a good time.