Die Frühlingsmode Trenchcoat ist ein idealer Übergangsmantel für ein wechselhaftes Wetter, egal ob erste Sonnenstrahlen oder Regen. Klassische Farbe des Trenchcoats ist normalerweise Beige, die sich auch am beliebtesten erweist und den meisten steht. Ich trage allerdings einen Trenchcoat in Pastellrosa. Diese Farbe finde ich besonders passend und erfrischend zum Frühling. Es gibt mehrere Varianten, wie man diesen Mantel trägt. Die modernsten sind aber, den Trenchcoat entweder lässig offen zu tragen oder vorne übereinander legen und den Gürtel verknoten ohne den Mantel zuzuknöpfen. Die optimale Länge für einen Trenchcoat wäre knieumspielend. So, willkommen Frühling!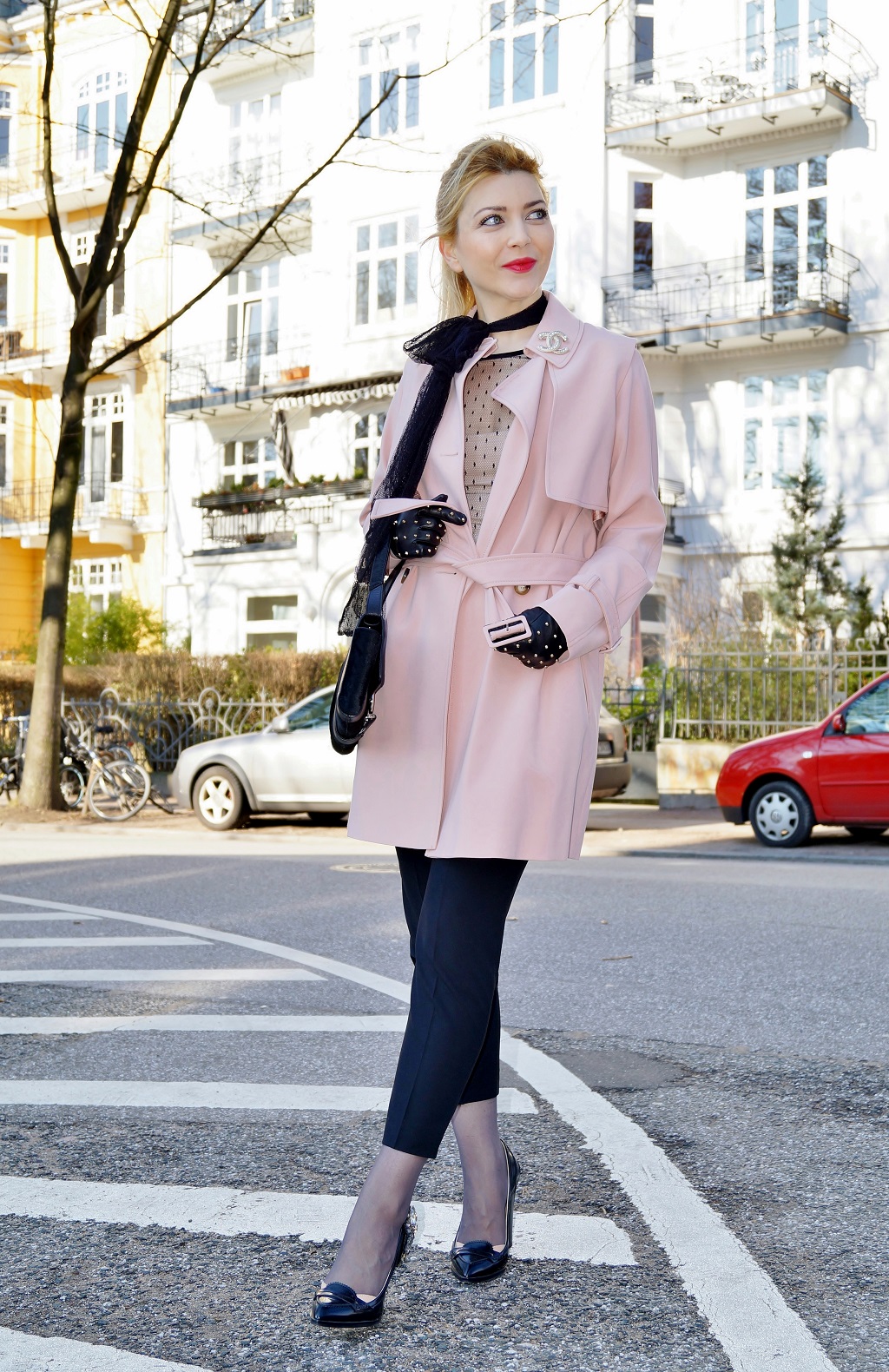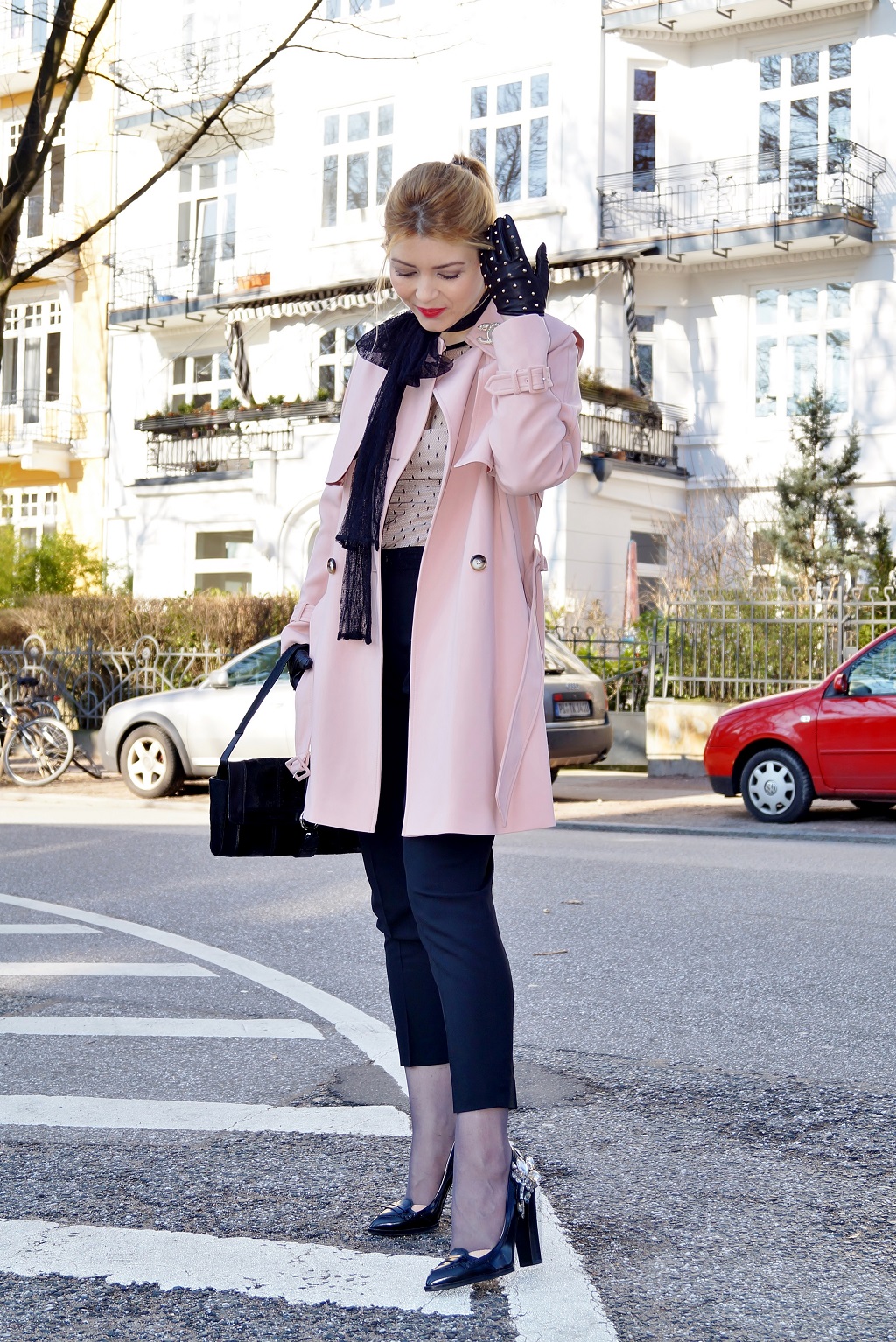 Topshop Trenchcoat, RED Valentino Bluse, N°21 Schuhe, Chanel Brosche, Strenesse Tasche, Zara Hose
ENGLISH: Spring Trend Trench Coat
The spring trend trench coat is ideal for changeable weather. Classical color of trench coats is usually beige. However, I'm wearing a trench coat in pastel pink. I find this color particularly apt and refreshing for spring. There are several variants how to wear this coat. The most fashionable variations are to wear the trench coat either casual open or knot the belt in front without buttoning the jacket. The optimum length for a trench coat is knee length. So, welcome spring!