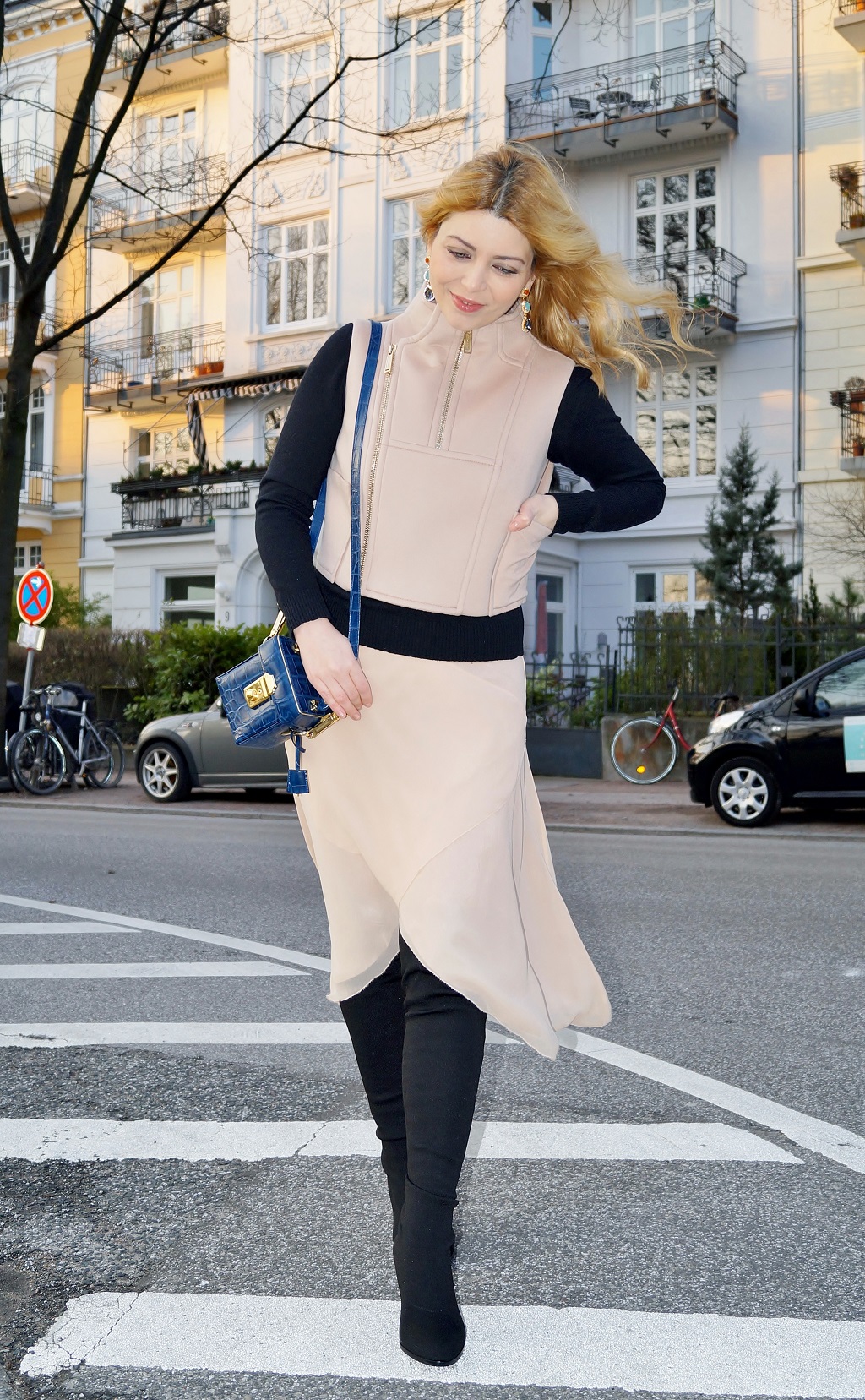 Ich freue mich sehr, dass mit dem Frühling die Tage wieder wärmer und länger werden. Auch die Jogging Saison beginnt! Für mich ist das eine gute Gelegenheit, etwas mehr Ausdauersport zu treiben und meine Garderobe mit neuen, zum Frühling passenden Stücken nachzufüllen. Mein trendiger ärmelloser cropped Dsquared2 Mantel und Calvin Klein Overknees sind ideal für die anstehende Übergangszeit. Allgemein gehören Nude / Puder / Beige und Schwarz zu meinen Lieblings-Farbkombinationen.
Am Dienstag den 8. März waren wir im Fairmont Hotel Vier Jahreszeiten, um den internationalen Weltfrauentag zu feiern. Zu diesem Outfit trug ich die Cadenzza Ohrringe, die Thorsten mir zu diesem Feiertag geschenkt hat, und das Cadenzza Armband, das ich bei der Boutique Eröffnung am Neuen Wall Hamburg als Geschenk erhalten habe.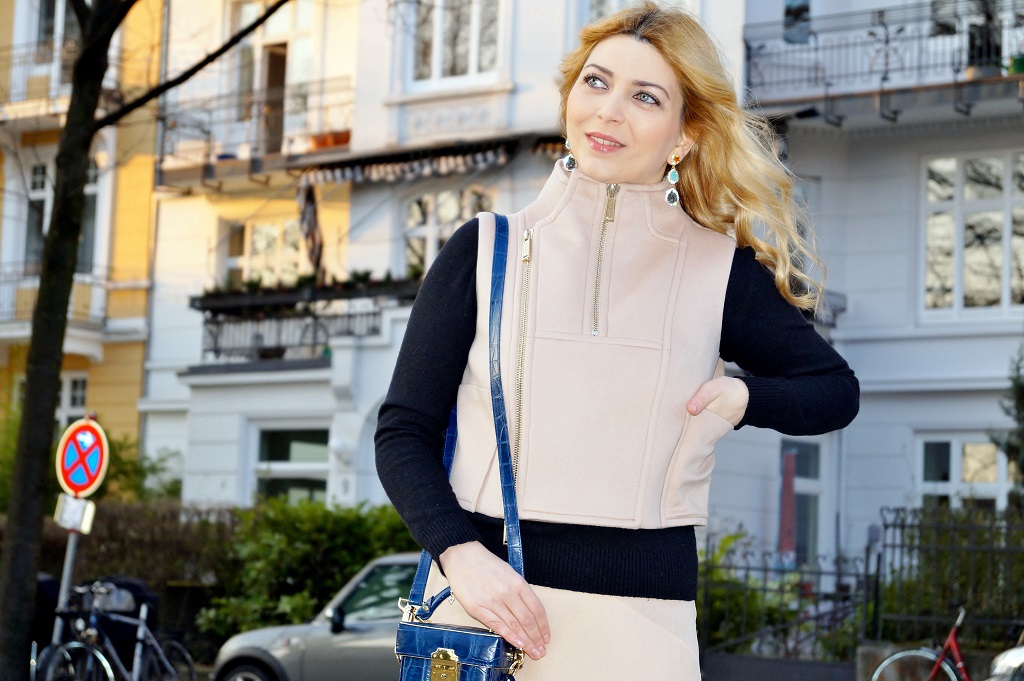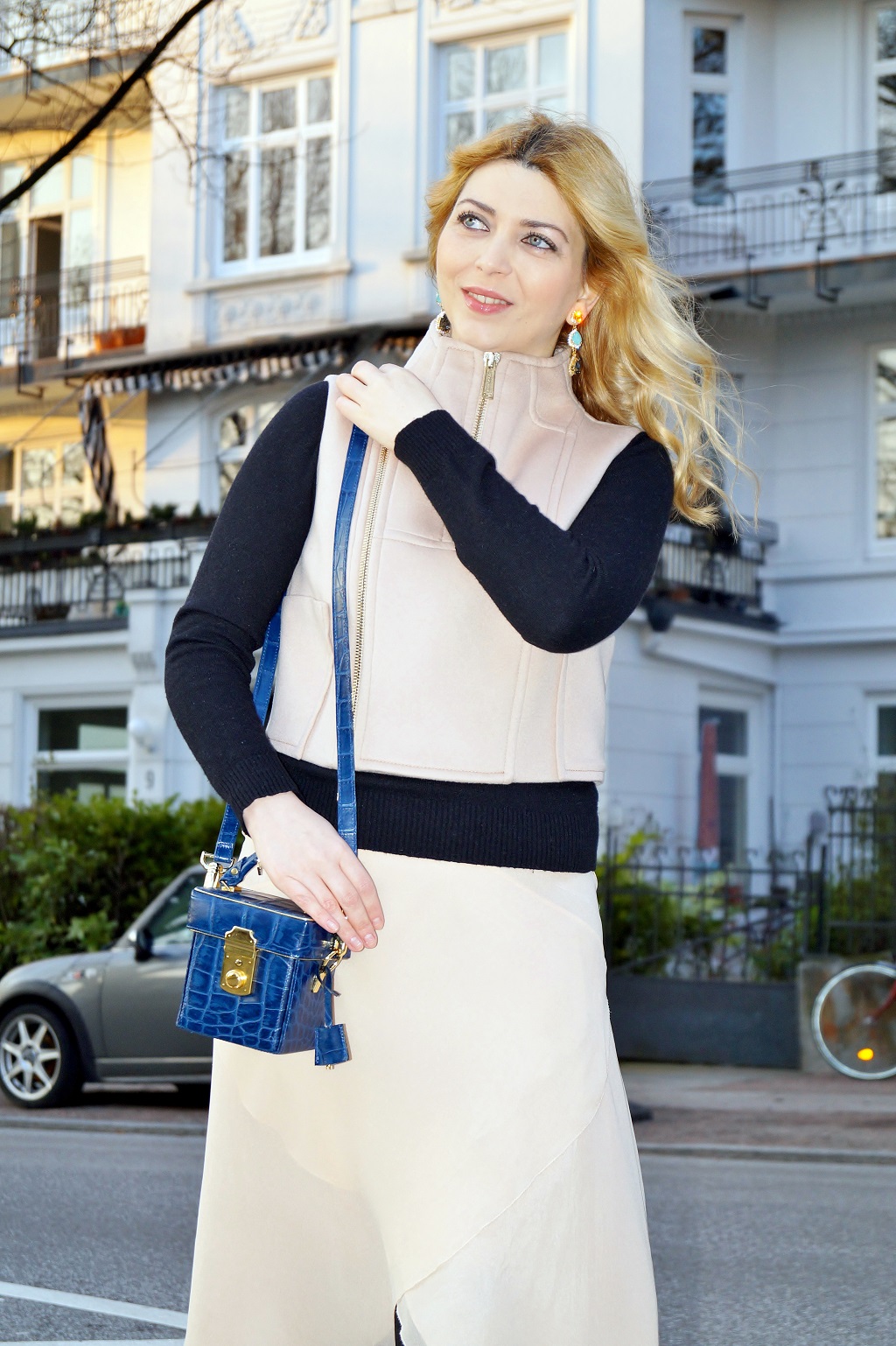 Calvin Klein Overknees, Dsquared2 Mantel, Ralph Lauren Pullover, Isabel Marant Rock, Cadenzza Ohrringe, Nina Moniz da Maia Tasche
ENGLISH: Trend Sleeveless Jacket

I am very pleased that with the spring the days become warmer and longer. The jogging season starts! For me it is a good opportunity to go in for more endurance sports and replenish my wardrobe with new spring matching pieces. My trendy sleeveless cropped Dsquared2 jacket and Calvin Klein over-the-knee boots are ideal for the midterm weather. General powder / beige and black belong to my favorite color combinations.
On Tuesday 8th March we were at the Fairmont Hotel Vier Jahreszeiten, to celebrate the International Women's Day. For this outfit I wore the Cadenzza earrings that Thorsten gave me to this holiday, and the Cadenzza bracelet that I received at the boutique opening at Neuer Wall Hamburg as a gift.