Die Antonio Grimaldi Haute Couture SS18 fand im Palais des Beaux Arts in Paris statt. Die Kollektion wurde von Militäruniformen inspiriert und in Couture Roben transformiert. Die Frisuren der Models wurden auch der Thematik angepasst, was den Looks einen starken Ausdruck verlieh. Die dominierenden Farben der Kollektion sind Malve, Glyzinie und Beige. Die Hauptstoffe sind Chiffon, Cady Crepe, Tüll und Duchess-Satin. Besondere Elemente – Falten, Schulterklappen verziert mit handgemachten metallischen Stickereien, verflochtene Paneele, Schal-Ärmel.
To see the video click on the picture below.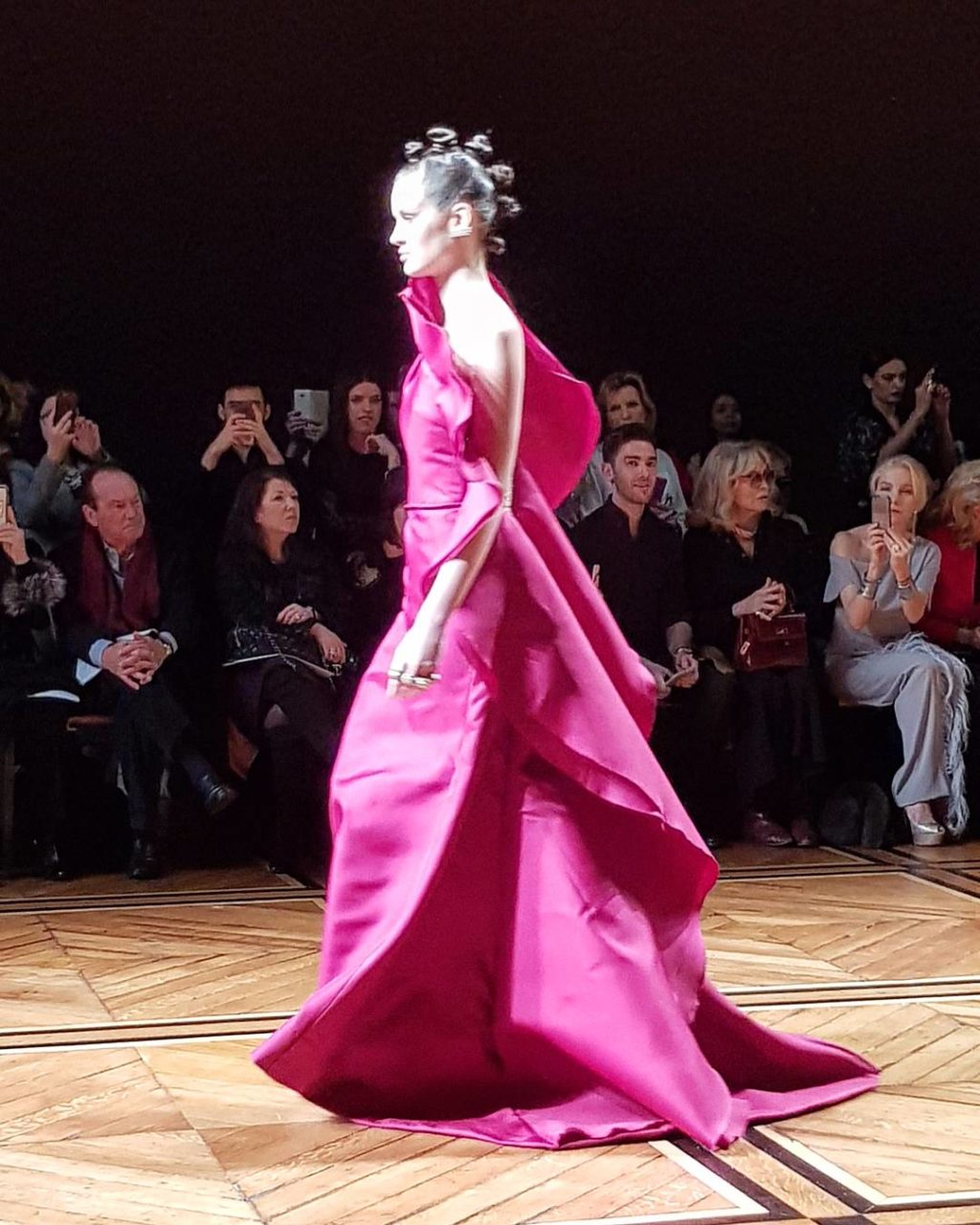 Das magentafarbene Kleid mit dem extra breiten Volant, das asymmetrisch quer um den ganzen Körper verläuft und auf der Rückseite der Robe zur einer Schleppe wird, hat mich besonders beeindruckt.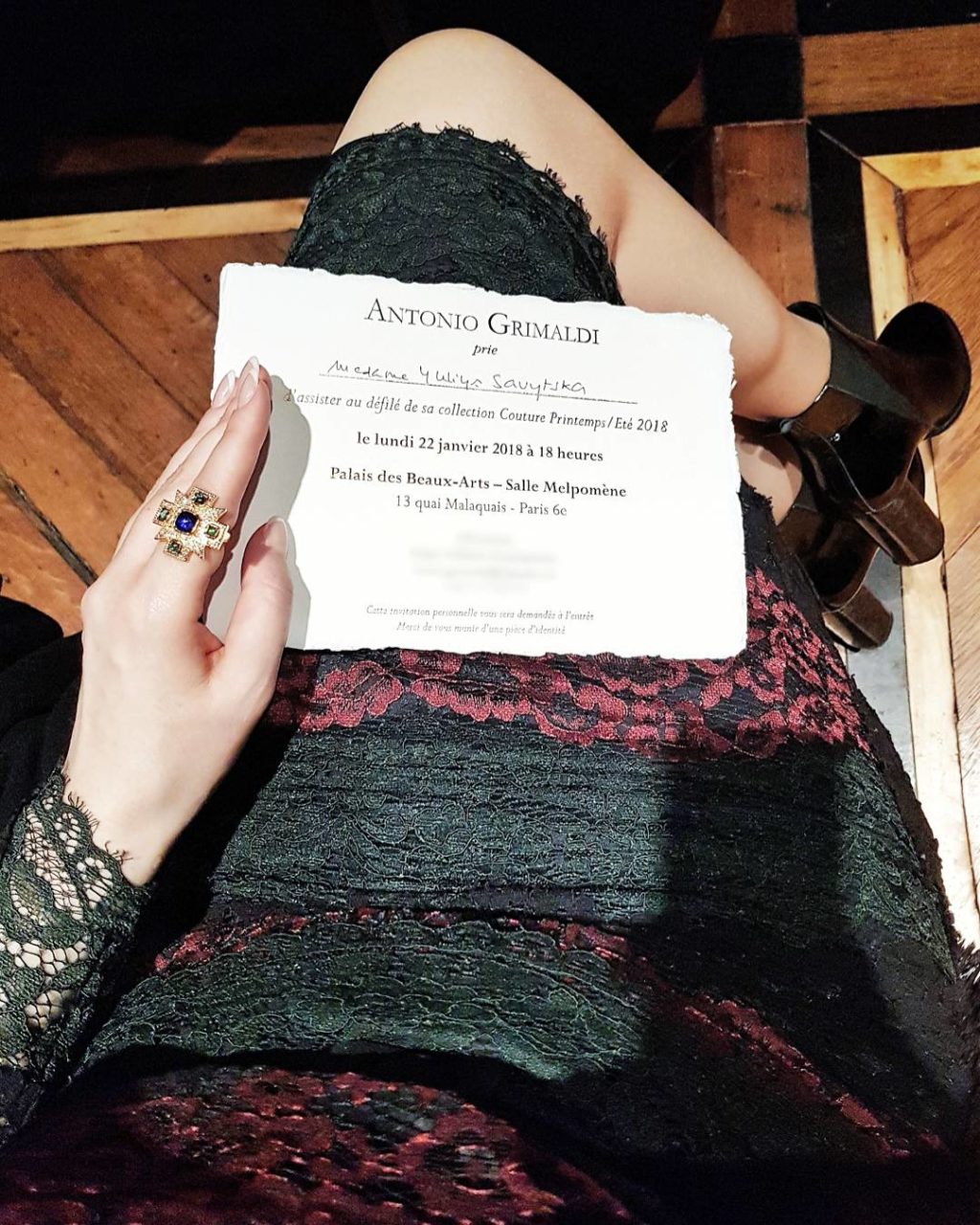 English: Antonio Grimaldi Haute Couture SS18 – #jolimentblogxpfw
The Antonio Grimaldi Haute Couture SS18 Fashion Show took place at the Palais des Beaux Arts in Paris. The collection was inspired by military uniforms and transformed into couture robes. The hairstyles of the models were also adapted to the theme, which gave the looks a strong expression. The dominant colors of the collection are mallow, wisteria and beige. The main fabrics are chiffon, cady crepe, tulle and duchess satin. Special elements – folds, epaulets decorated with handmade metallic embroidery, intertwined panels, scarf-sleeves.
The magenta dress with the extra wide flounce, which runs asymmetrically across the entire body and becomes a train on the back of the robe, impressed me a lot.