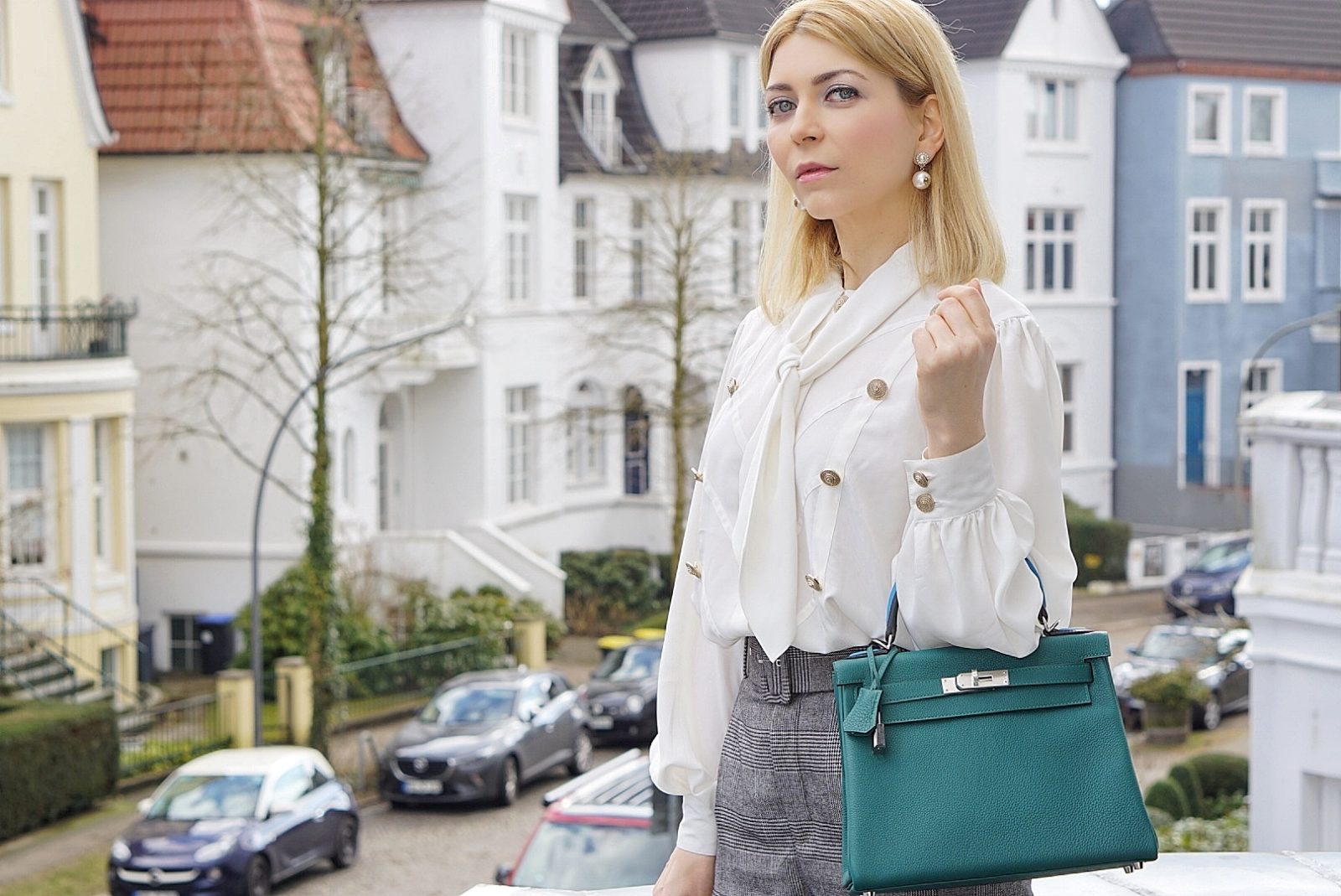 Bald nach meiner Ankunft von der Pariser Modewoche Pret-a-Porter nach Hamburg, habe ich das Auktionshaus Christie's besucht. Rachel Koffsky, die Expertin für besondere Handtaschen bei Christie's, hat mich in Empfang genommen. Rachel hat mir die aktuellen Schätze des Christie's Hauses vorgestellt, edle Hermès Handtaschen. Das Auktionshaus verfügt über Vintage Taschen und Schmuck und bietet die Vintage Artikel für die Auktionen und die modernen Stücke für den Privatverkauf an. So wird das Vintage Hermès Mini Kelly Täschchen mit gebürstetem Gold- und Diamantenhardware, die nicht mehr hergestellt wird und daher eine Rarität ist, in einer Auktion an Sammler angeboten, und die modernere himmelblaue Birkin für den Privatverkauf. Also falls ihr nach exklusiven Stücken sucht, wisst ihr, wo ihr sie findet.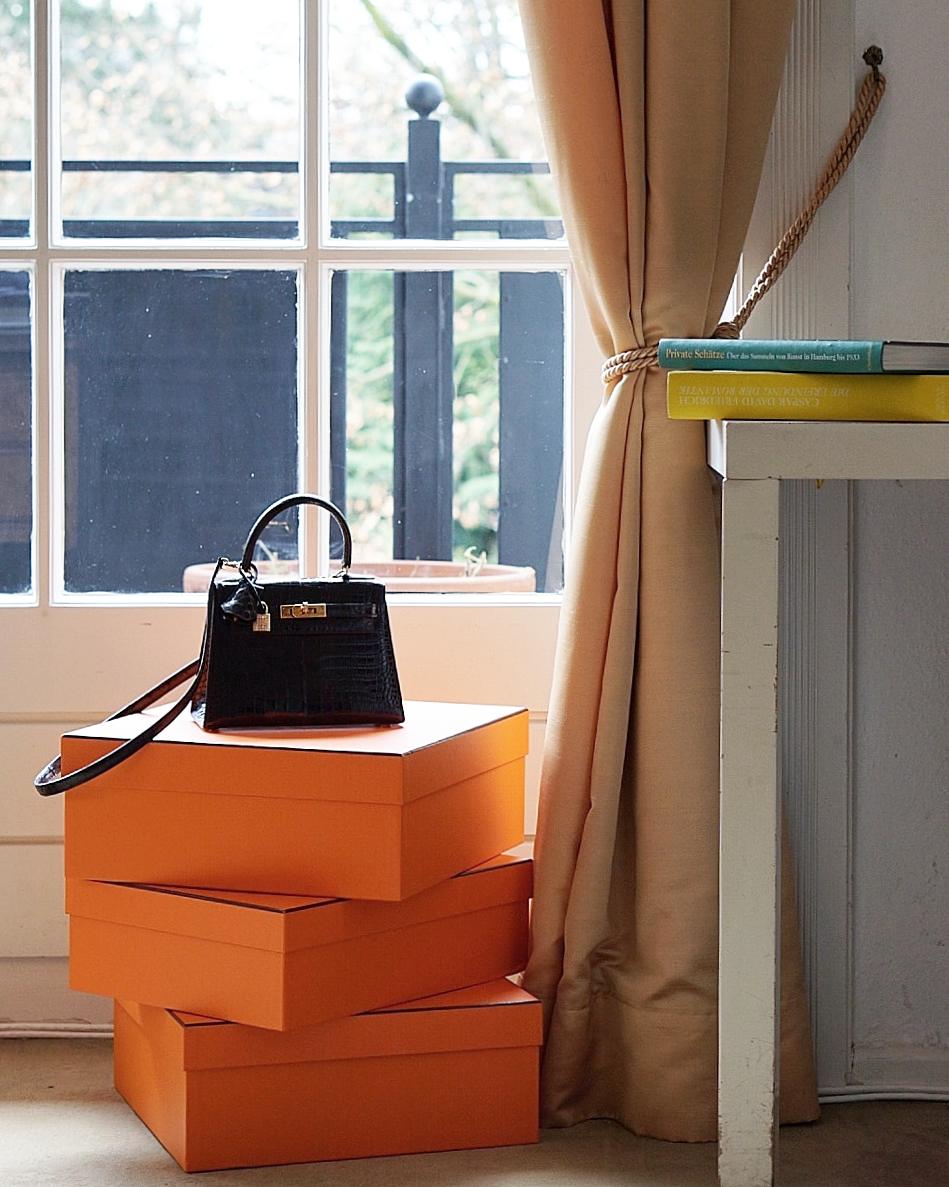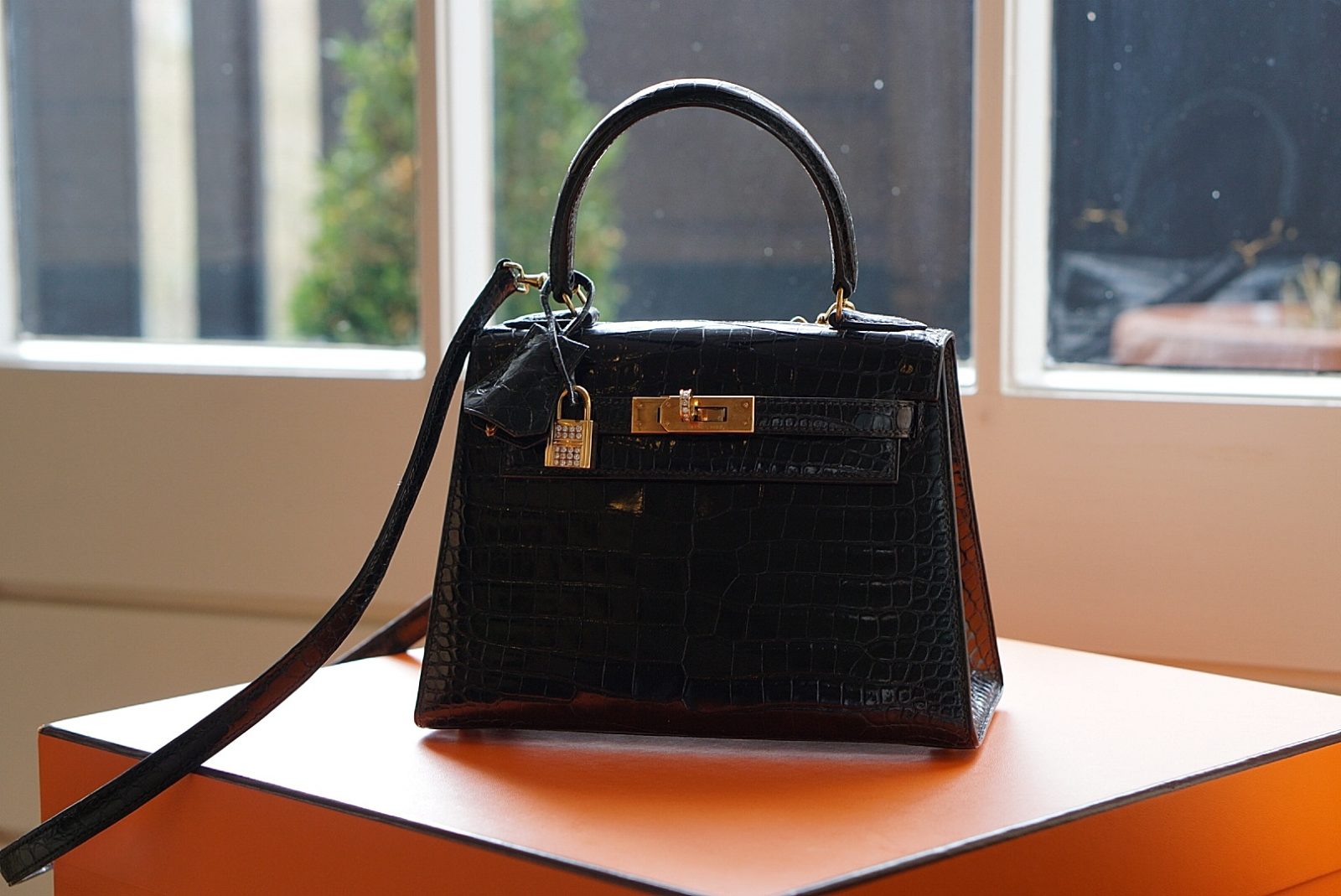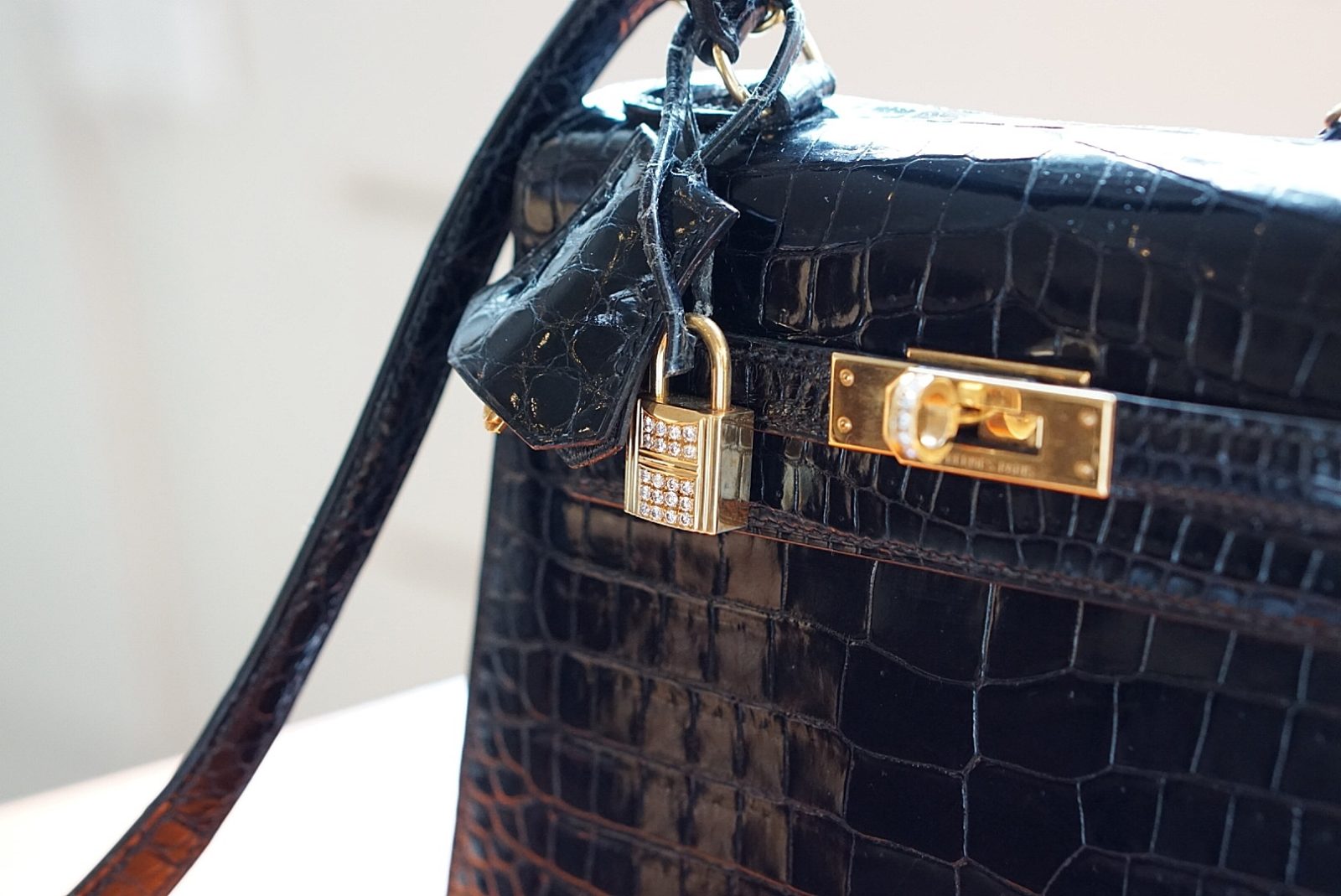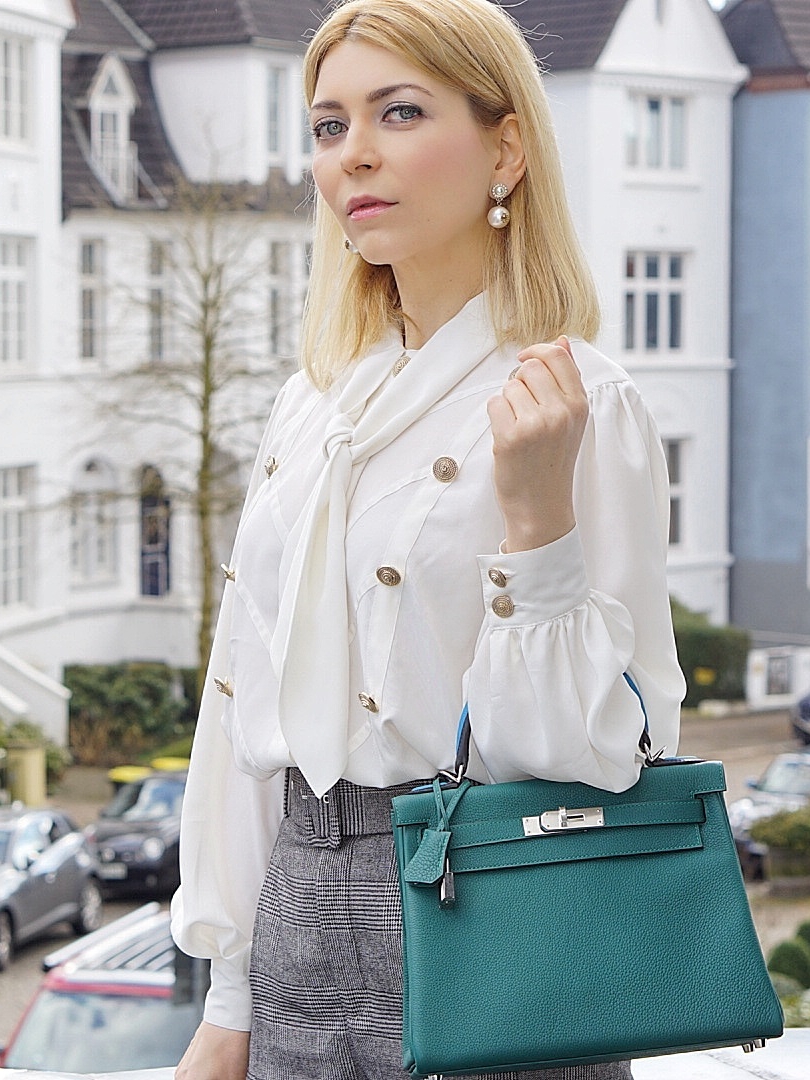 ENGLISH: Visiting Christie's in Hamburg: Insights into Hermès Bag Collection
Soon after my arrival from the Paris Fashion Week Pret-a-Porter to Hamburg, I visited the Christie's auction house. Rachel Koffsky, Handbag Specialist for Special Handbags at Christie's, welcomed me. Rachel showed me the current treasures of the Christie's house, noble Hermès handbags. The auction house has vintage bags and jewelery and offers the vintage items for the auctions and the modern pieces for private sale. For example, the vintage Hermès Mini Kelly bag with brushed gold and diamond hardware, which is out of production and therefore a rarity, will be auctioned off to collectors, and the more modern sky blue Birkin is for private sale. So if you're looking for exclusive pieces, you know where to find them.