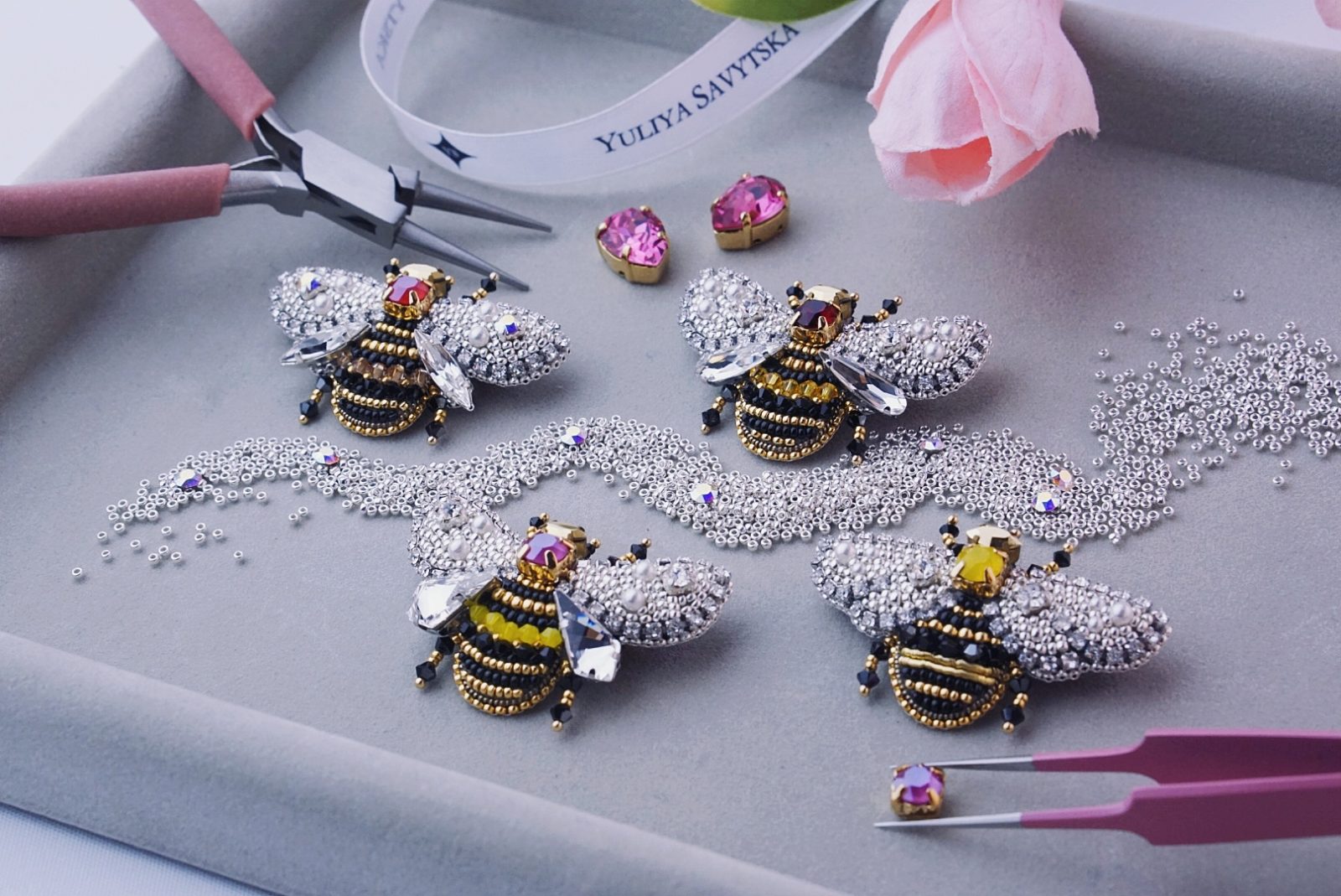 Die Yuliya Savytska YS Paradies-Bienen-Broschen-Kollektion wird mit Tausenden von Stichen persönlich von der Designerin in der Kunstform der Perlenstickerei handgefertigt. Diese Meisterwerke bestehen aus hochwertigen Micro-Perlen, Perlen, Kristallen und anderen Materialien, wie Swarovski-Kristallen, 24 Karat vergoldeten Perlen, 925 Sterling Silber plattierten Perlen, 14 Karat gold gefüllte Pins. Jedes Stück dieser Kollektion sowie Wiederholungen mit Personalisierungsmöglichkeiten werden einzeln von Hand gefertigt und sind somit einzigartige Unikate.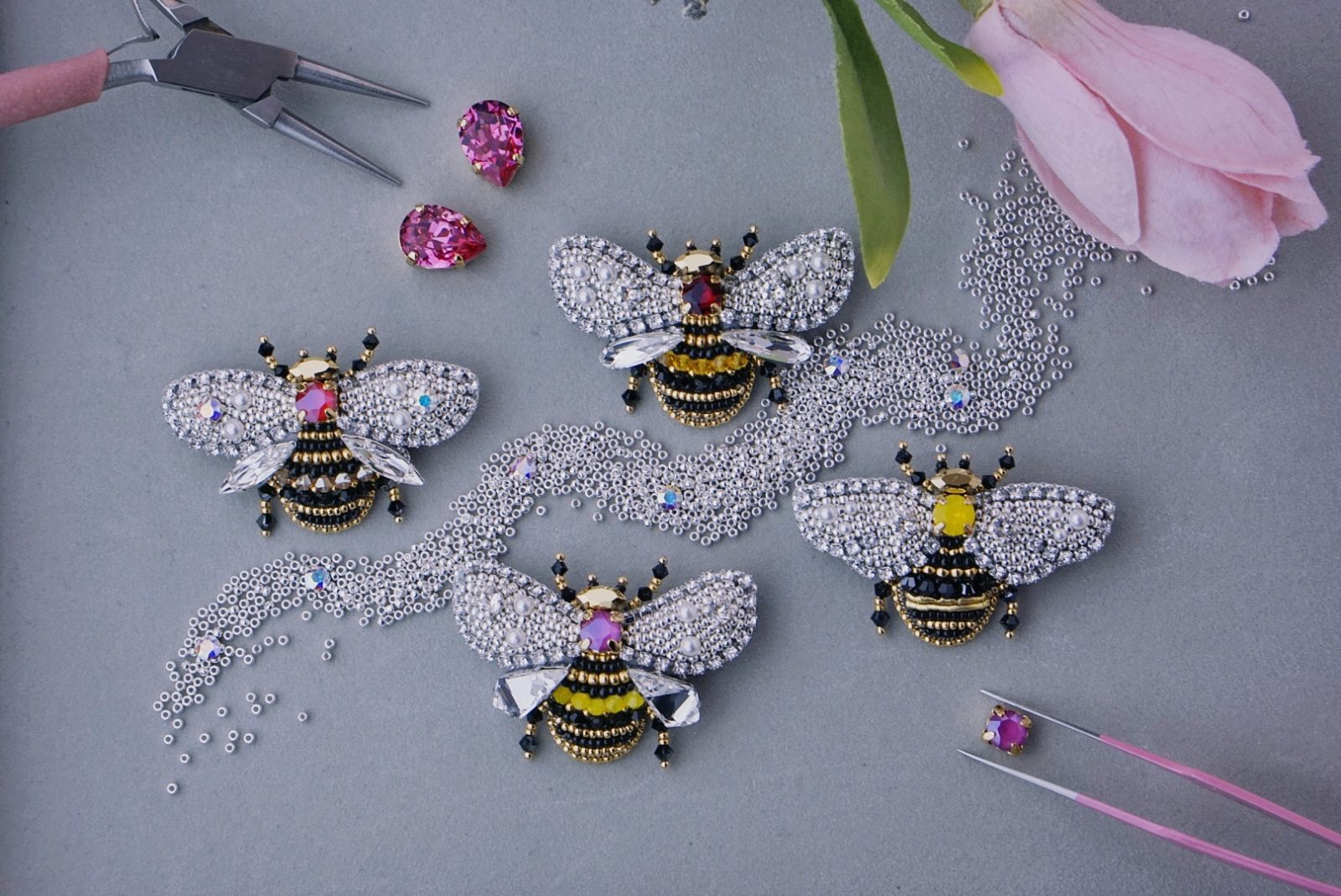 "Als Designerin habe ich mich entschlossen, diese Kollektion zu kreieren, da Bienen als ein Symbol für Gemeinschaft, Fleiss und persönliche Kraft stehen. Wie aus der Mythologie bekannt, stellten die Menschen aus dem Bienenhonig das Met her, ein Getränk, das im Paradies als Nektar der Götter galt. Meine Schmuckkollektionen richten sich an die Wertschätzer der Kunst der anspruchsvollen Handarbeit. Einige Werke werden nur nach individueller Bestellung handangefertigt. "- Yuliya Savytska
Kunden können diese wunderschönen Broschen im Designer-Online-Shop hier bestellen: http://www.yuliyasavytska.com/shop/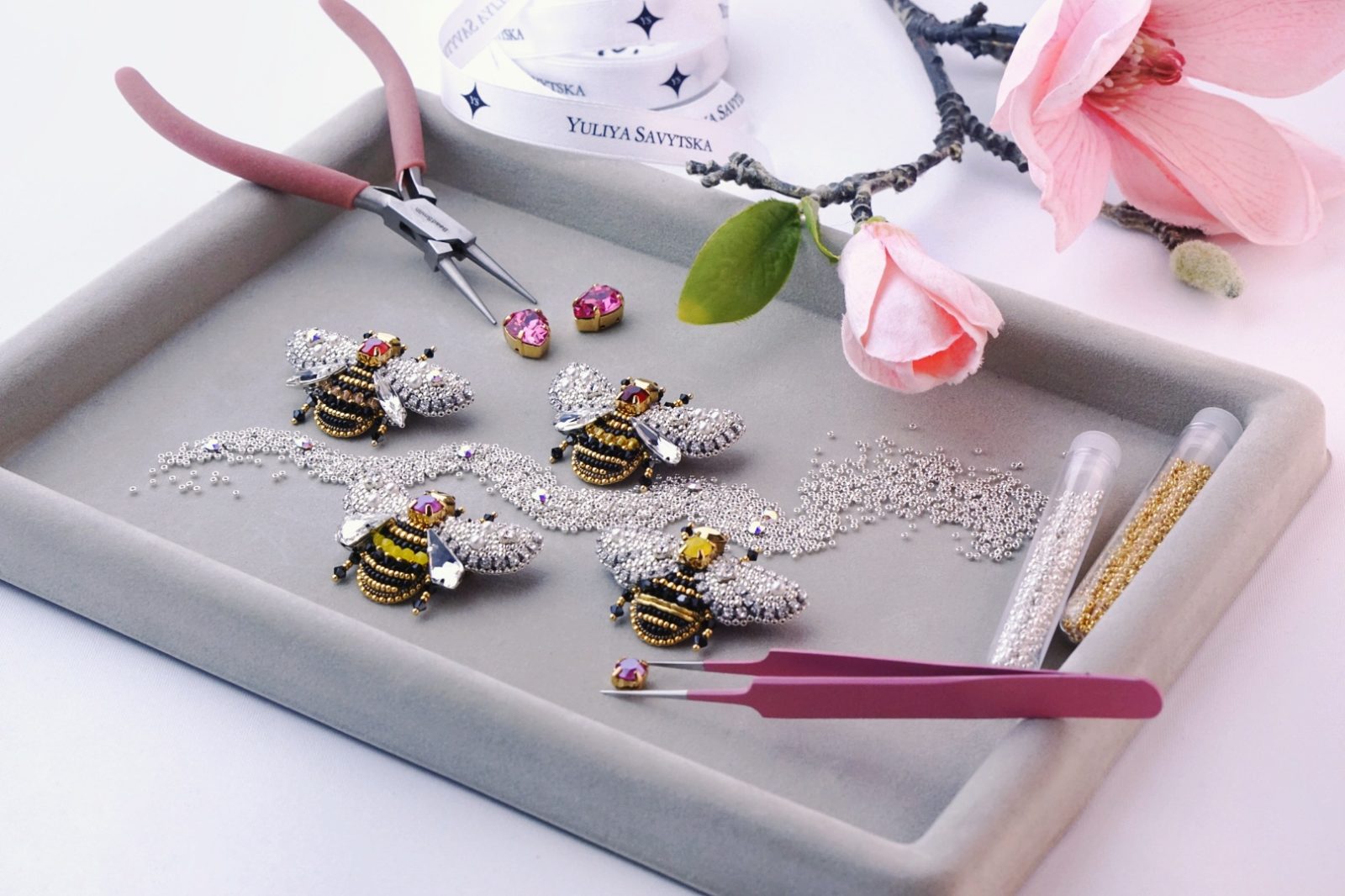 ENGLISH: Yuliya Savytska YS Paradise Bees Brooch Collection
The Yuliya Savytska YS Paradise Bees Brooch Collection is handmade with thousands of stitchings personally by the designer in art of bead embroidery. These masterpieces are made of high quality beads, pearls, crystals and other materials, like Swarovski Crystals, 24k gold plated beads, Sterling silver plated beads, 14k gold filled pins. Each piece of this collection, as well as repetitions with customization possibility, will be made individually by hand and thus is unique.
"As designer, I decided to create this amazing collection, as it is known that bees symbolize community, brightness and personal power. As known from mythology, it was from Bee's honey that people made mead, a drink that appears in Paradise as nectar of the Gods. My jewellry collections are made for connoisseurs of the art of sophisticated handicraft and will be produced as made-to-order." – Yuliya Savytska
Customers can order these gorgeous brooches in the designer online shop hier: www.yuliyasavytska.com/shop/