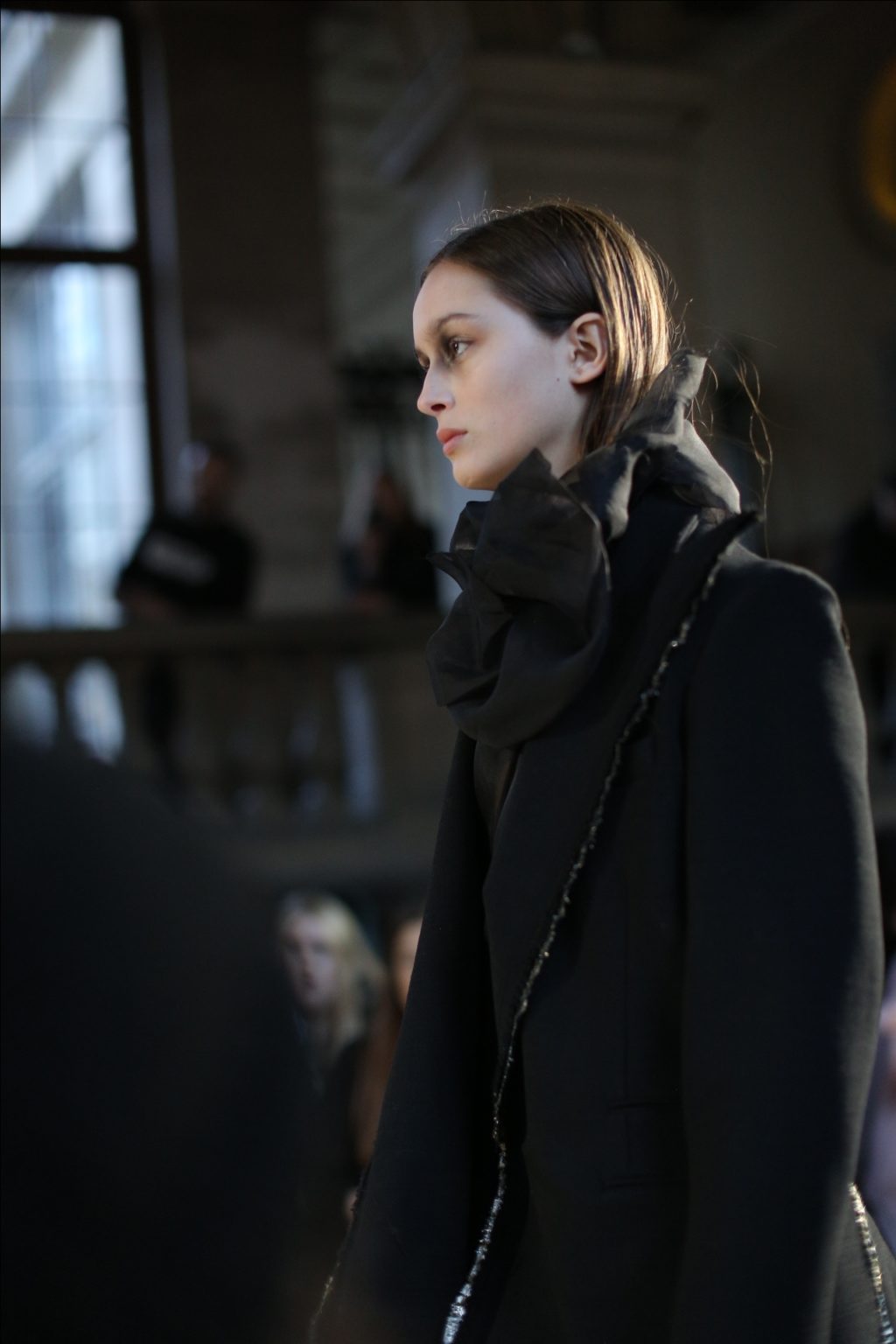 Noch kurz vor meiner Abreise von der Paris Fashion Week Pret-a-Porter zurück nach Hamburg, wurde ich zur Moon Young Hee FW 18/19 Fashion Show eingeladen, die in der Université Paris Descartes stattfand. Die koreanische Designerin Moon Young Hee ist bereits bekannt für ihre legeren, dekonstruierten und zugleich raffinierten Schnitte. Die Kollektion ist im geometrischen Lagenlook und schwarzen Tönen gehalten. Jedem Look, ob er aus einem Kleid, Rock oder Hose besteht, wird mit groben schwarzen Military Boots der letzte Schliff verliehen. Trotzdem hat die Kollektion einen eleganten Touch. Besonders gefiel mir die schwarze Organza Bluse unter dem asymmetrischen ebenfalls schwarzen Jacket. Das Gruppen-Défilé am Ende der Show war ausdrucksstark.
To see the video click on the picture below.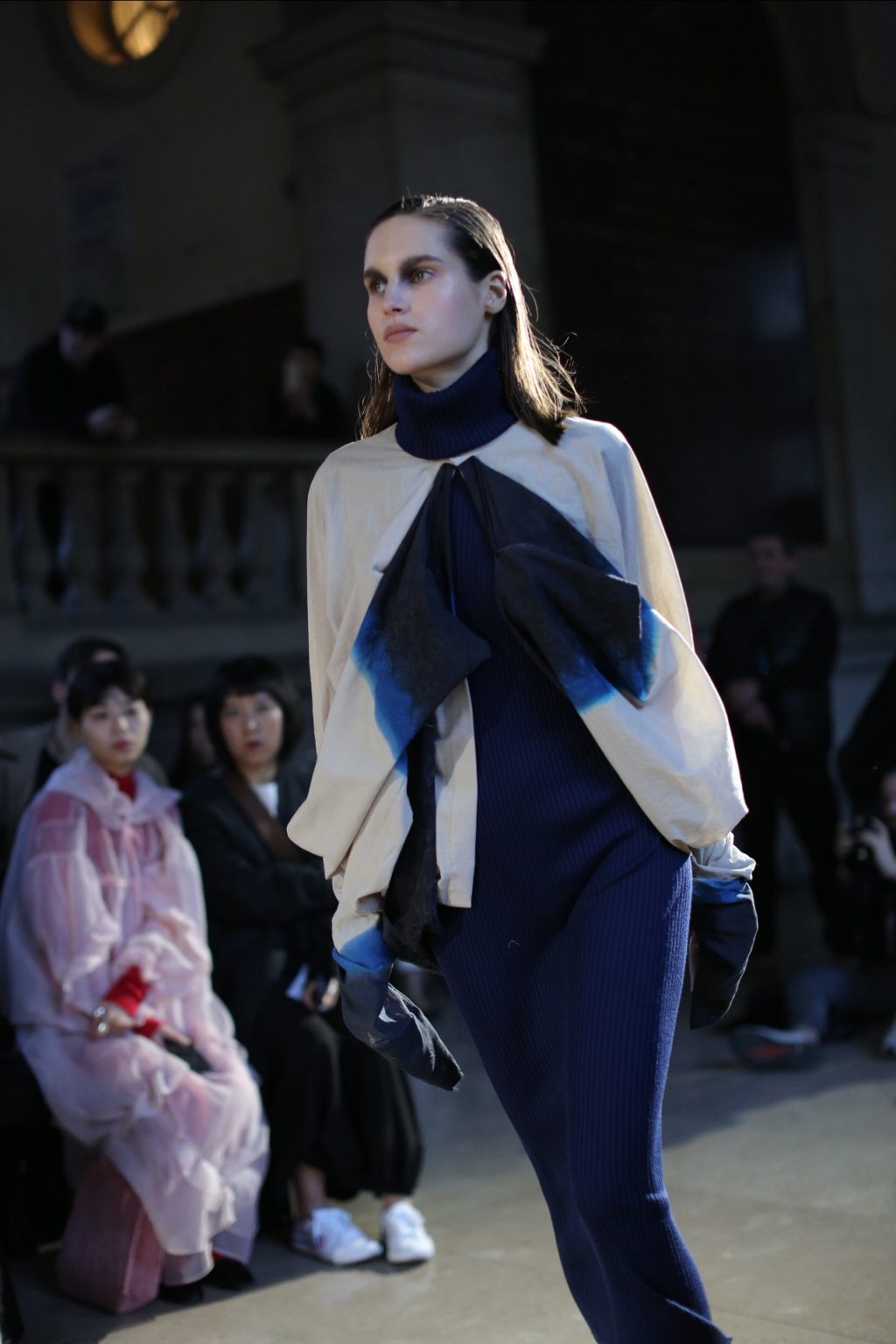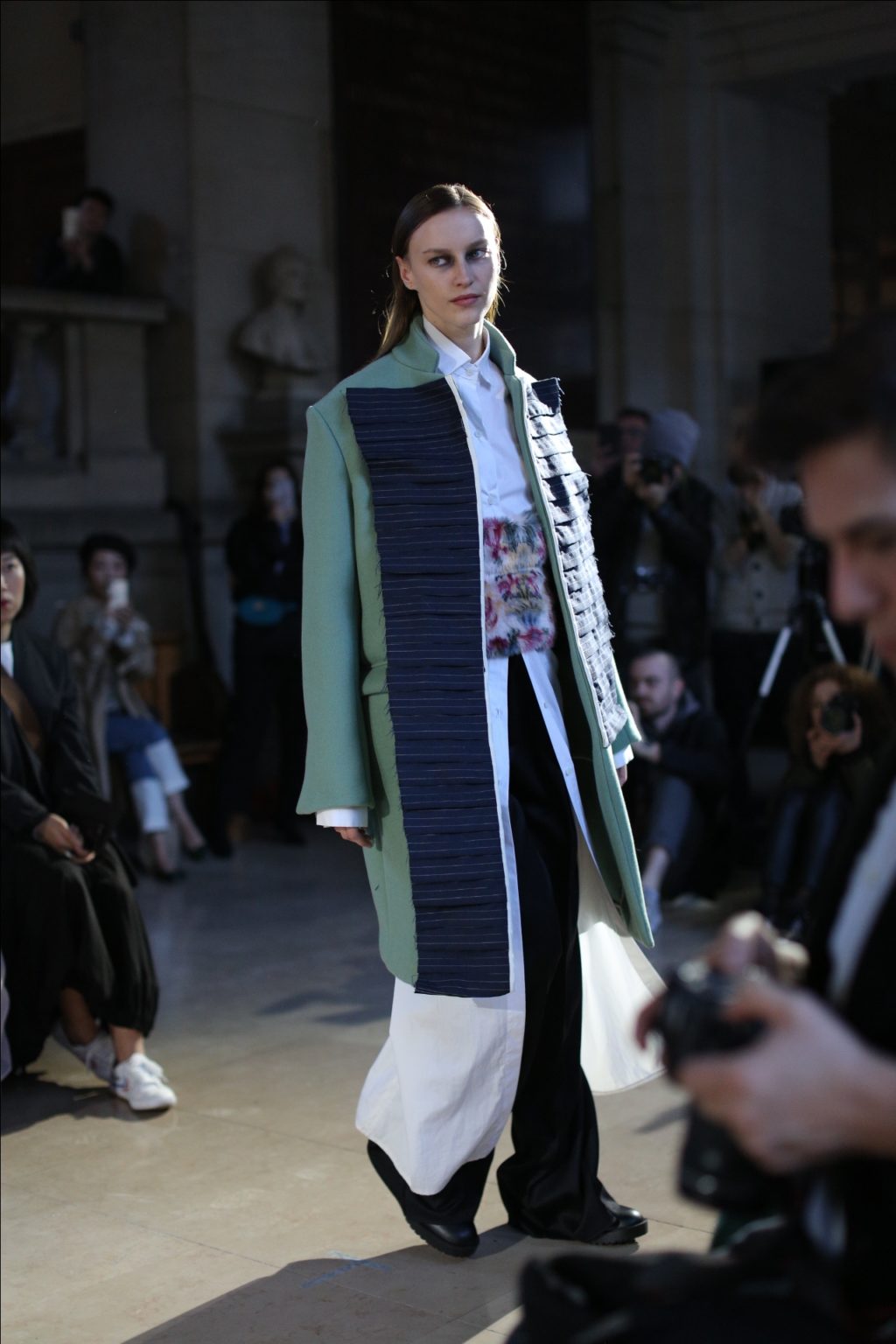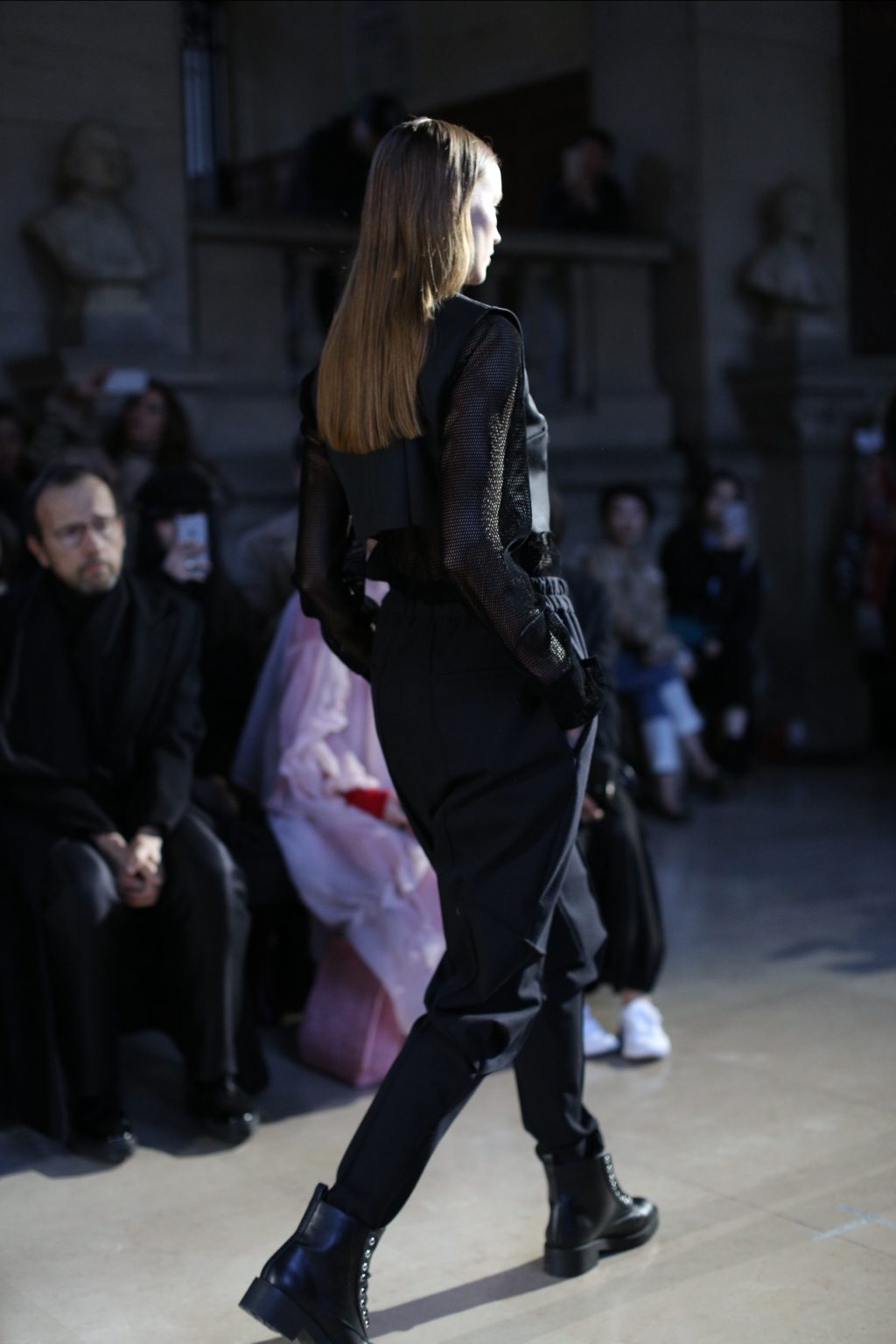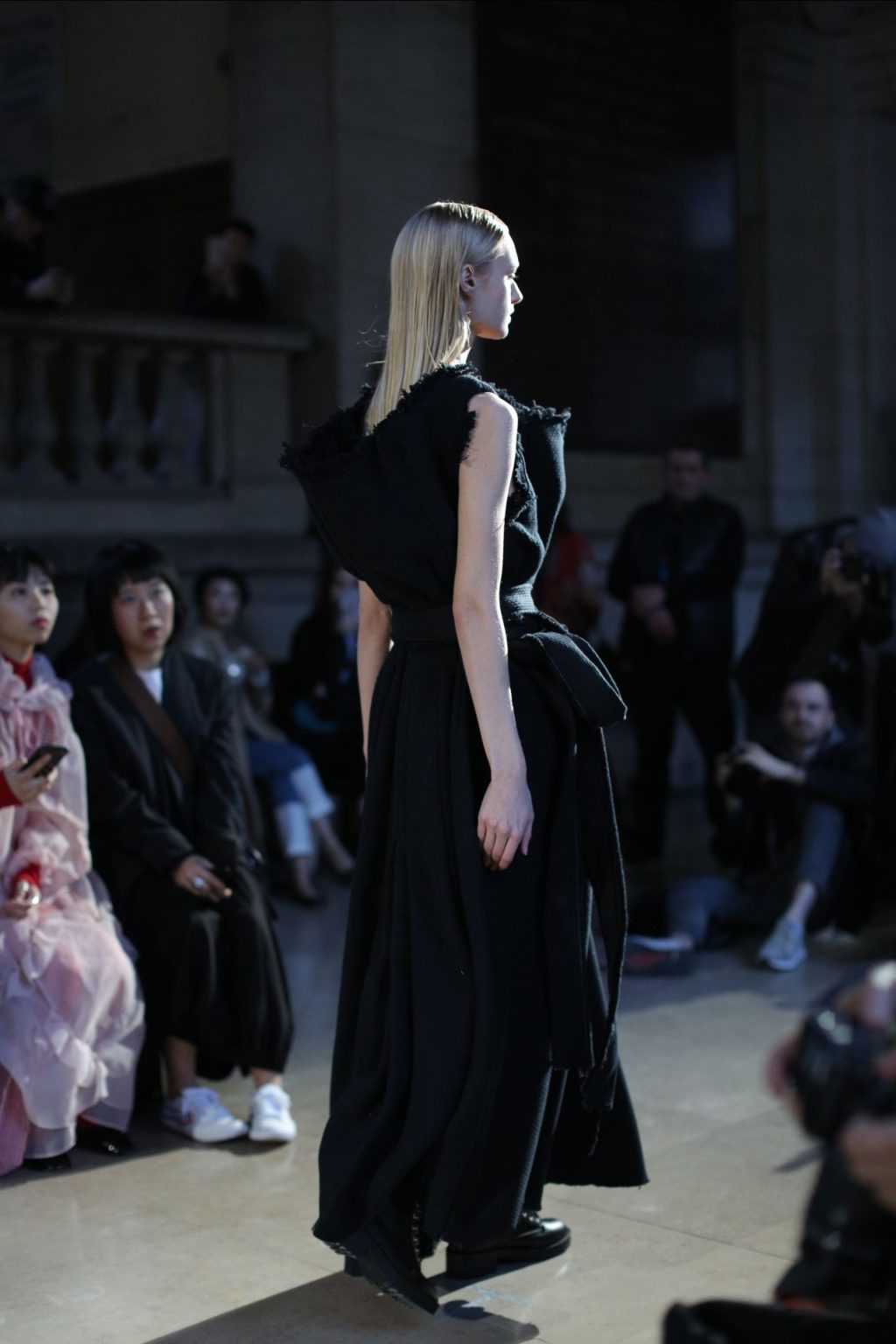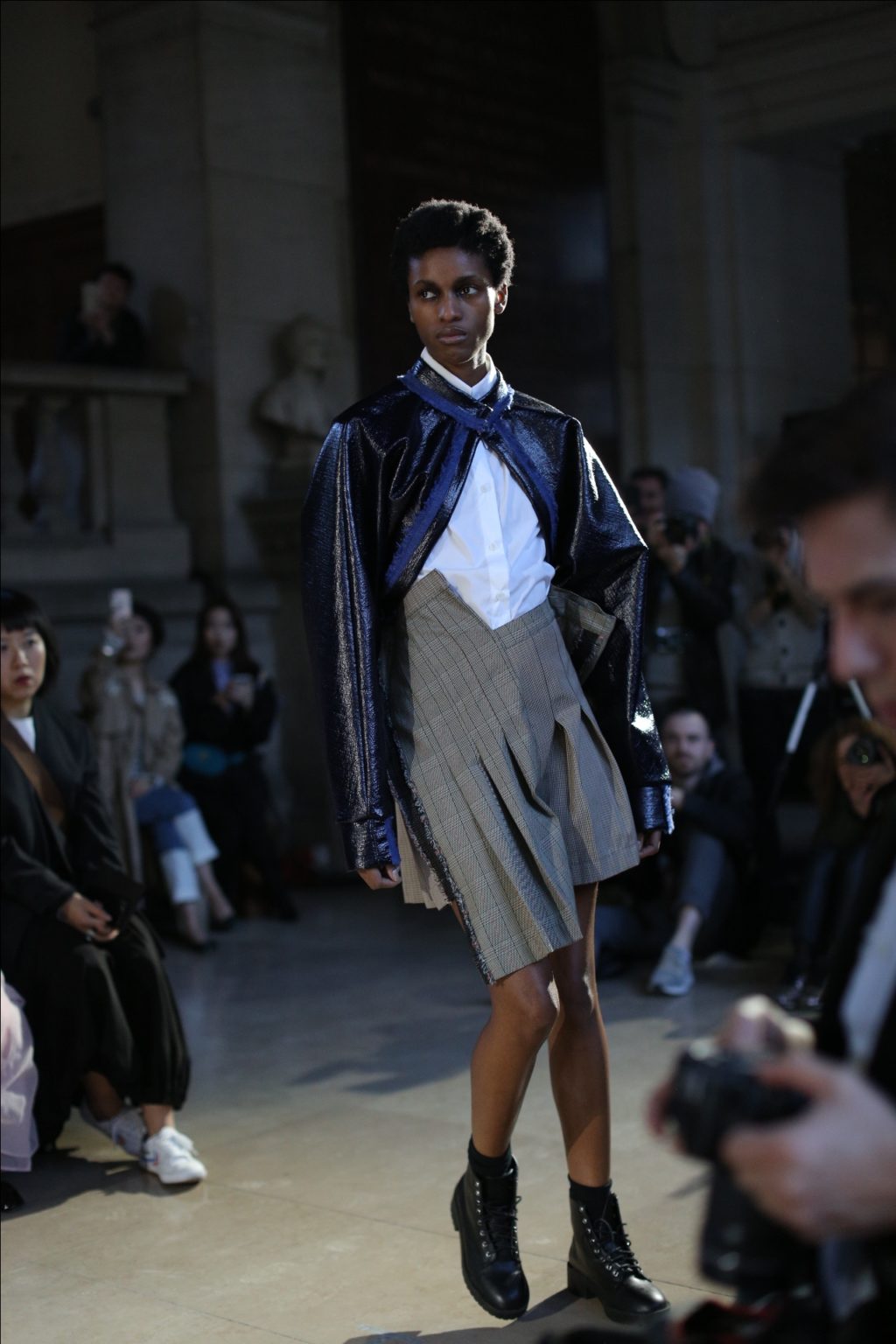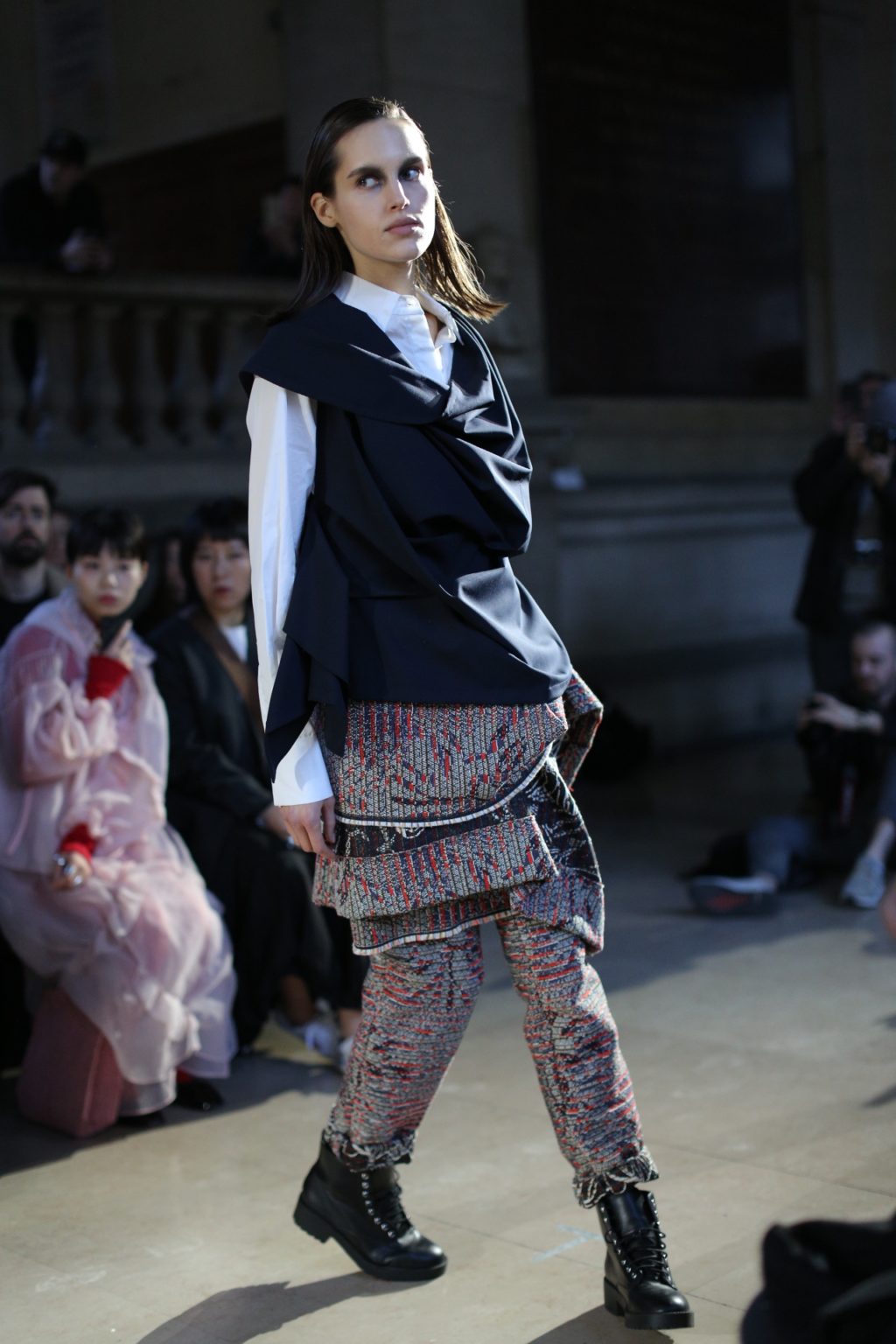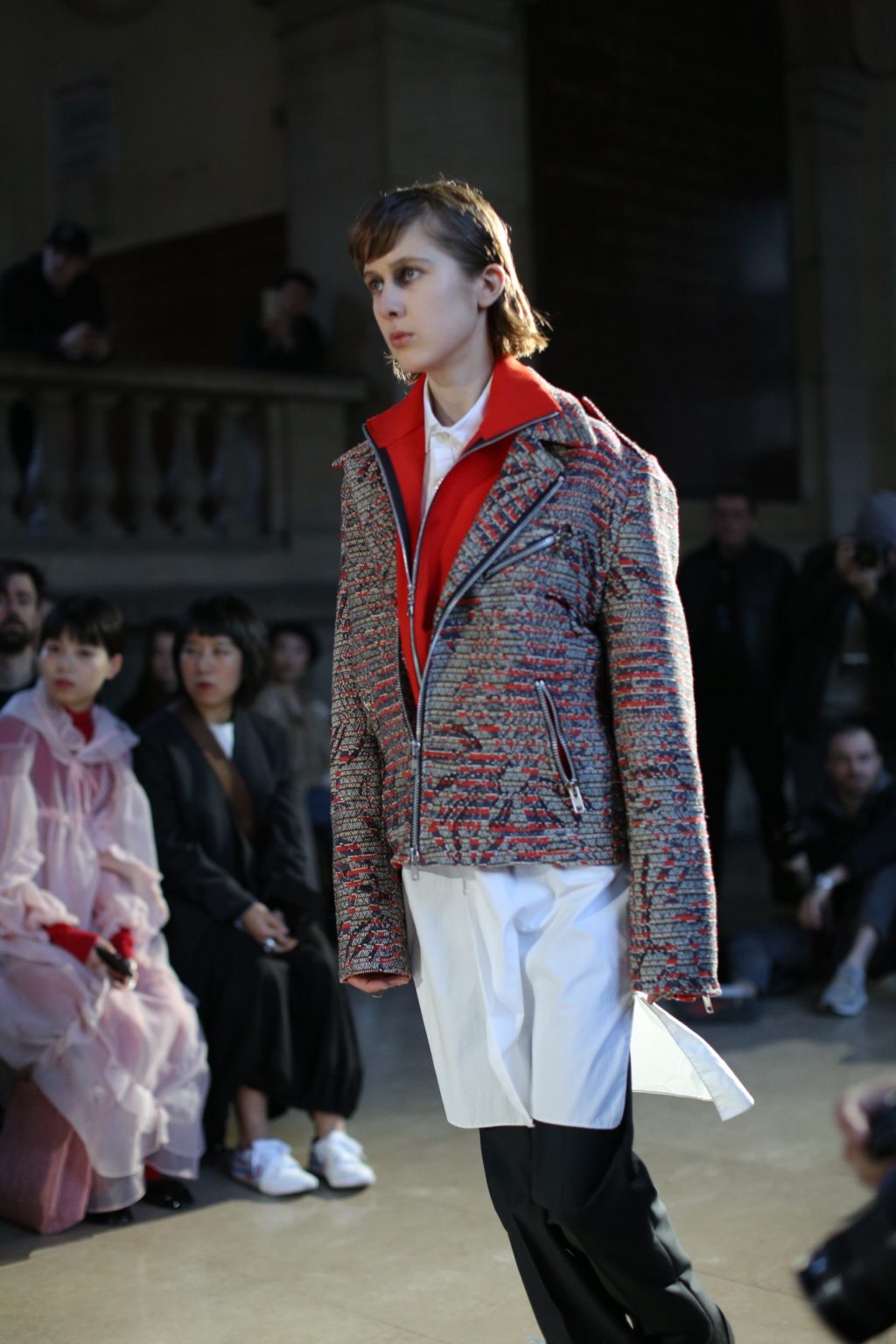 Photo © Xenia Udalova
ENGLISH: MOON YOUNG HEE FW 18/19 – #jolimentblogxpfw
Just before I left the Paris Fashion Week Pret-a-Porter for Hamburg, I was invited to the Moon Young Hee FW 18/19 Fashion Show, which took place in the Université Paris Descartes. Korean designer Moon Young Hee is well-known for her casual, deconstructed and at the same time sophisticated cuts. The collection is kept in geometric layers look and black shades. Any look, whether it's a dress, skirt or pants, is given the finishing touch with black heavy military boots. Nevertheless, the collection has an elegant touch. I particularly liked the black organza blouse under the asymmetric black jacket. The group défilé at the end of the show was strong and expressive.