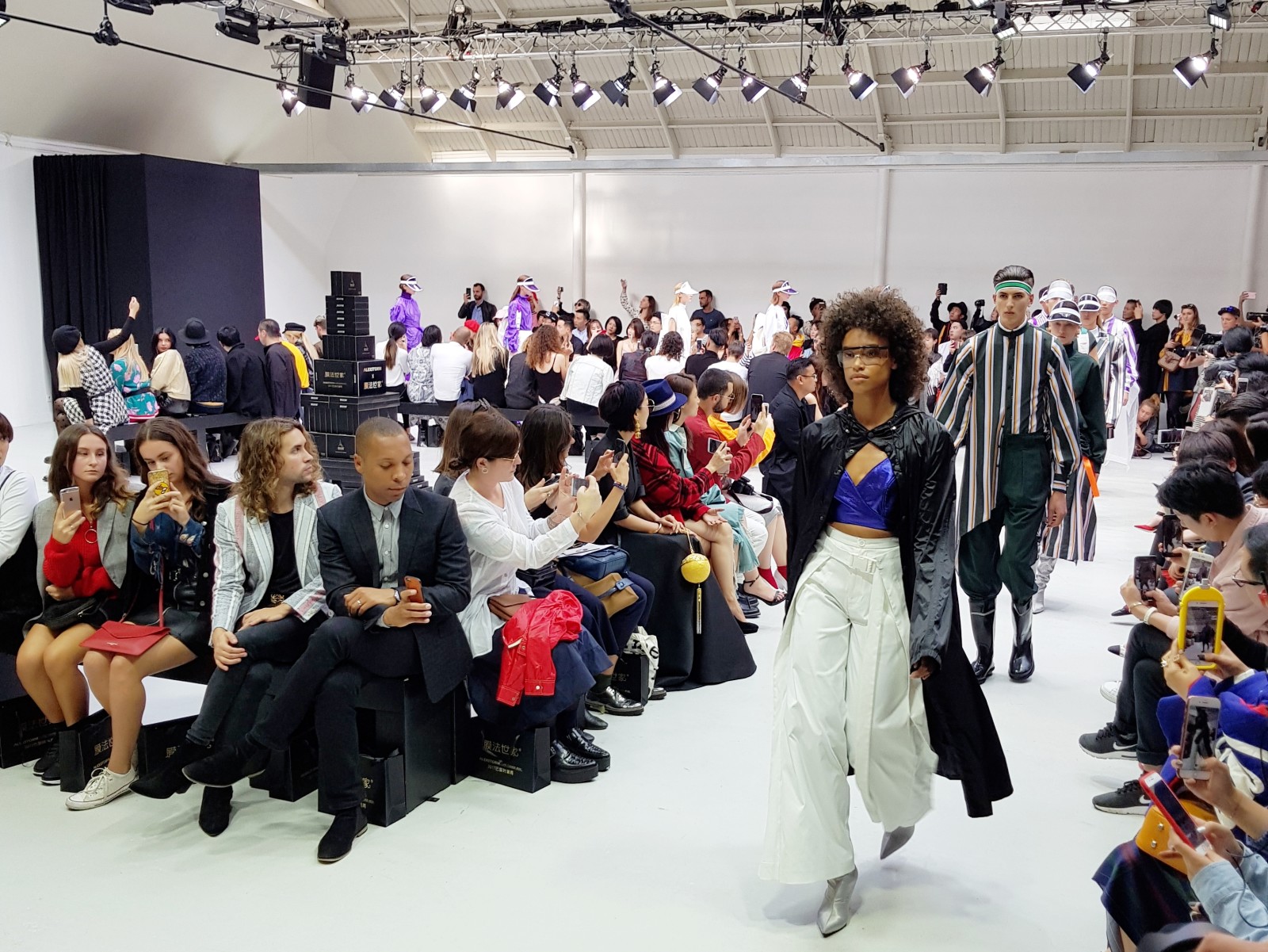 Gerade in Paris zur Fashion Week eingetroffen und schon gleich zu der ersten Fashion Show. Nach dem Einchecken in unserem Appartement hatte ich nur ein paar Stunden, nein, nicht zu ruhen, sondern mich schnell umzuziehen, Make-up aufzutragen, etwas zu snacken und zu dem ersten Termin aufzubrechen  – der Fashion Show von Alexstorm SS18.
Alexstorm SS18 hat einen außergewöhnlichen Stil mit etwas futuristischem Touch. Die überwiegenden Farben der Kollektion waren Dunkelgrün, Weiß und Lila. Ich war hin und weg von den Overknees aus der Kollektion und das lila Kleid mit den großen Puff-Taschen vorne fand ich sehr interessant.
To see the video click on the picture below.
Bei der Alexstorm SS18 habe ich die Designerin Xiong Ying von Heaven Gaia kennengelernt, die ein VIP-Gast in der Front Row war (s. Fotos auf meinem Instagram @yuliya_savytska). Sie hat mich gleich noch zu Ihrer grandiosen Fashion Show im Palais Garnier eingeladen. Darüber werde ich in meinen weiteren Blogposts berichten. Inzwischen könnt ihr euch die aktuellsten Einblicke auf meinen Instagram @yuliya_savytska hier  verschaffen.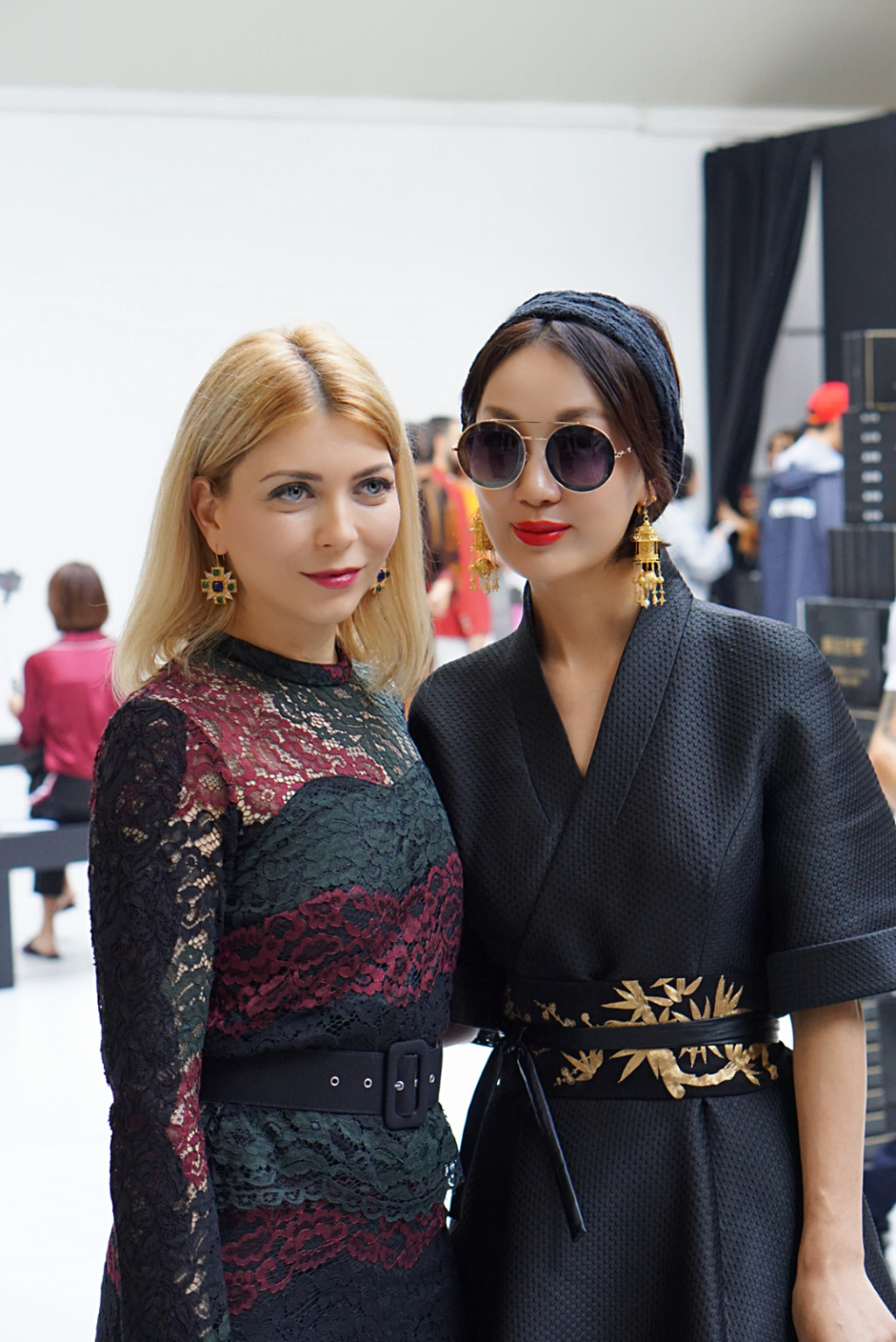 English: Alexstorm SS18 – #jolimentblogxpfw
Just arrived to Paris for the fashion week and off to the first fashion show. After the check-in in our appartement, I had only a few hours, no, not to rest, but to change quickly my outfit, put some make-up, to snack something and leave for the first appointment – the fashion show of Alexstorm SS18.
Alexstorm SS18 has an exceptional style with a futuristic touch. The predominant colors of the collection were dark green, white and purple. I was blown away by the overknees from the collection and I found the purple dress with the big puff pockets in front very interesting.
At the Alexstorm Fashion Show I got to know designer Xiong Ying of Heaven Gaia, who was a VIP guest in the front row (see pictures on my Instagram @yuliya_savytska). She invited me to her grandiose fashion show in Palais Garnier. I will report on this in my further blog post. Meanwhile, you can get the most recent insights of PFW on my Instagram @yuliya_savytska here.