Und wieder mal, der Herbst gibt den Ton an!
Ich wohne in einem der schönsten Teile Hamburgs. Altbauhäuser mit ihrer schönen Architektur in herrlichen Farben – eins schöner als das andere. Sehr gerne wandere ich die Straßen dieses Viertels entlang und jogge um den Park in der Nähe meines Zuhauses. Inspiriert von den herbstlichen Farben trage ich eine Gipsy Cognac Lederjacke, darunter einen Marc O'Polo Pullunder und ein cremefarbenes Spitzenshirt zu den Tommy Hilfiger Jeans und ebenfalls cognacfarbenen Gianmarco Lorenzi Schuhen. Auch habe ich mir den passenden Schmuck in goldenen Farben angelegt. Als Handgepäck habe ich mir eine meiner Lieblingstaschen von MCM ausgesucht, die das Cognac überwiegenden Outfit abrundet. So angezogen kann man dem Herbst entgegentreten!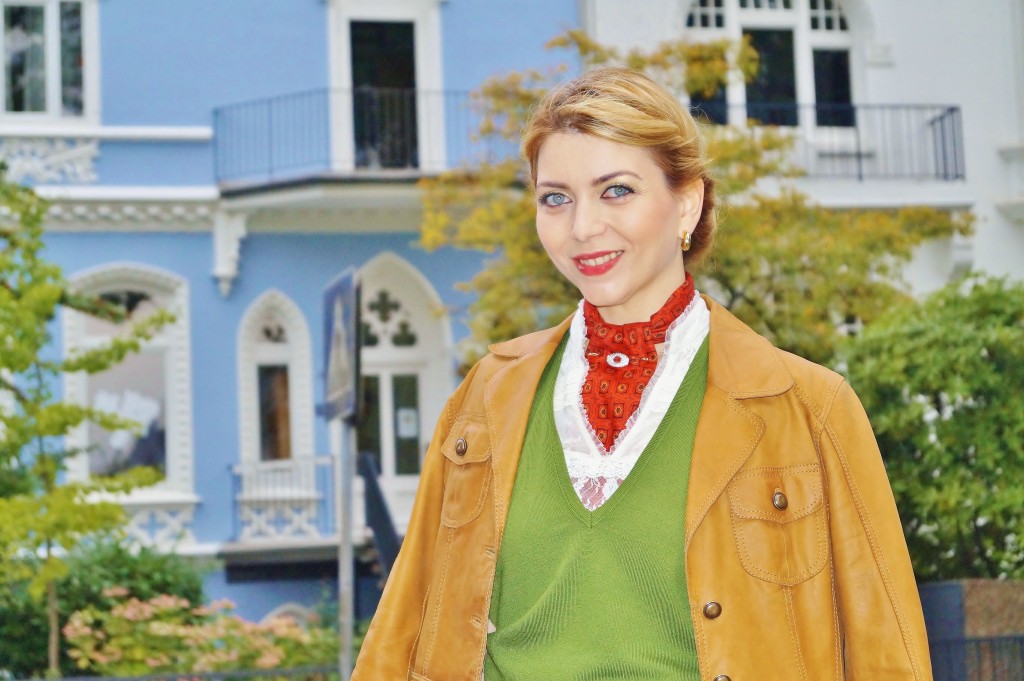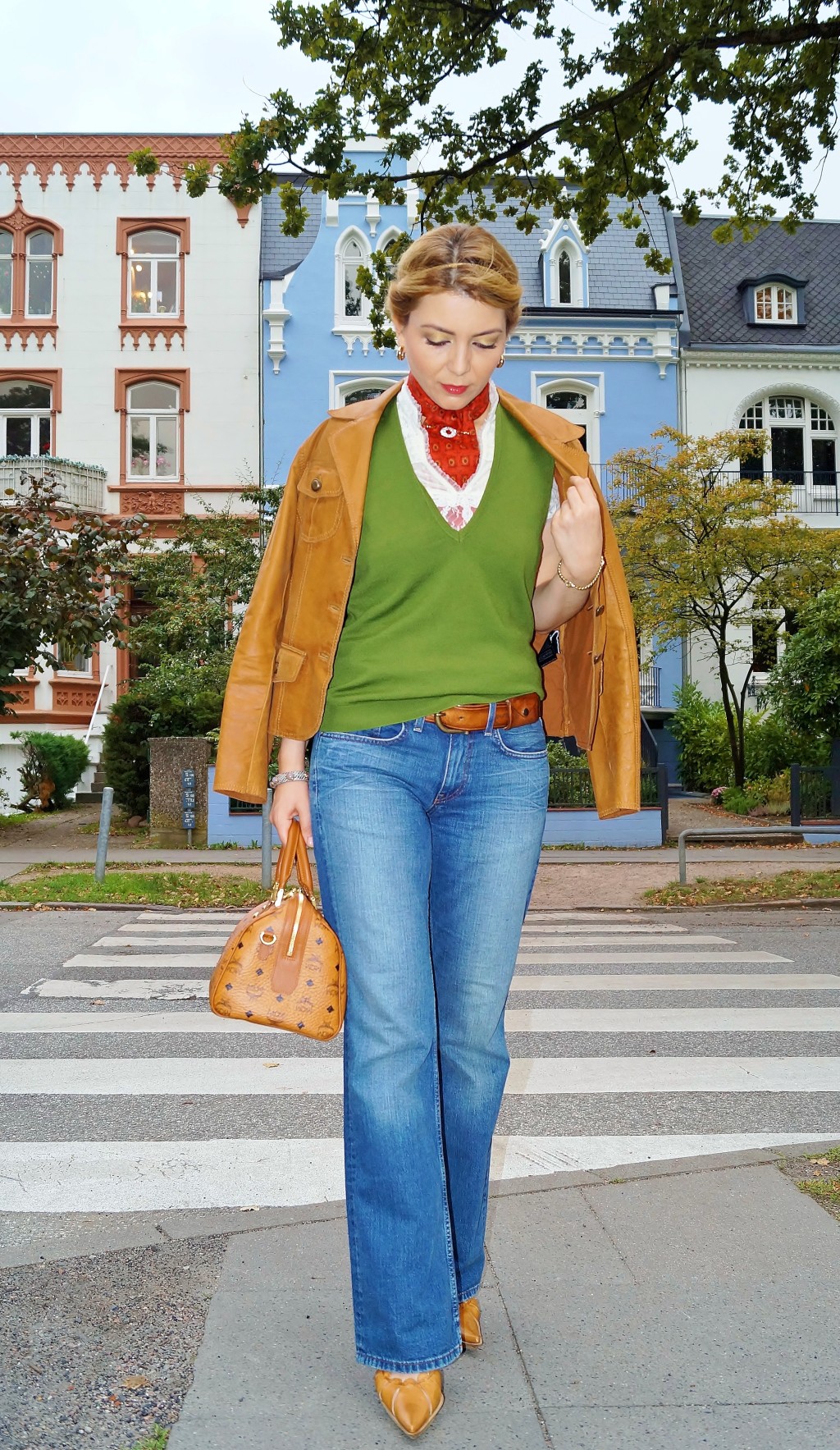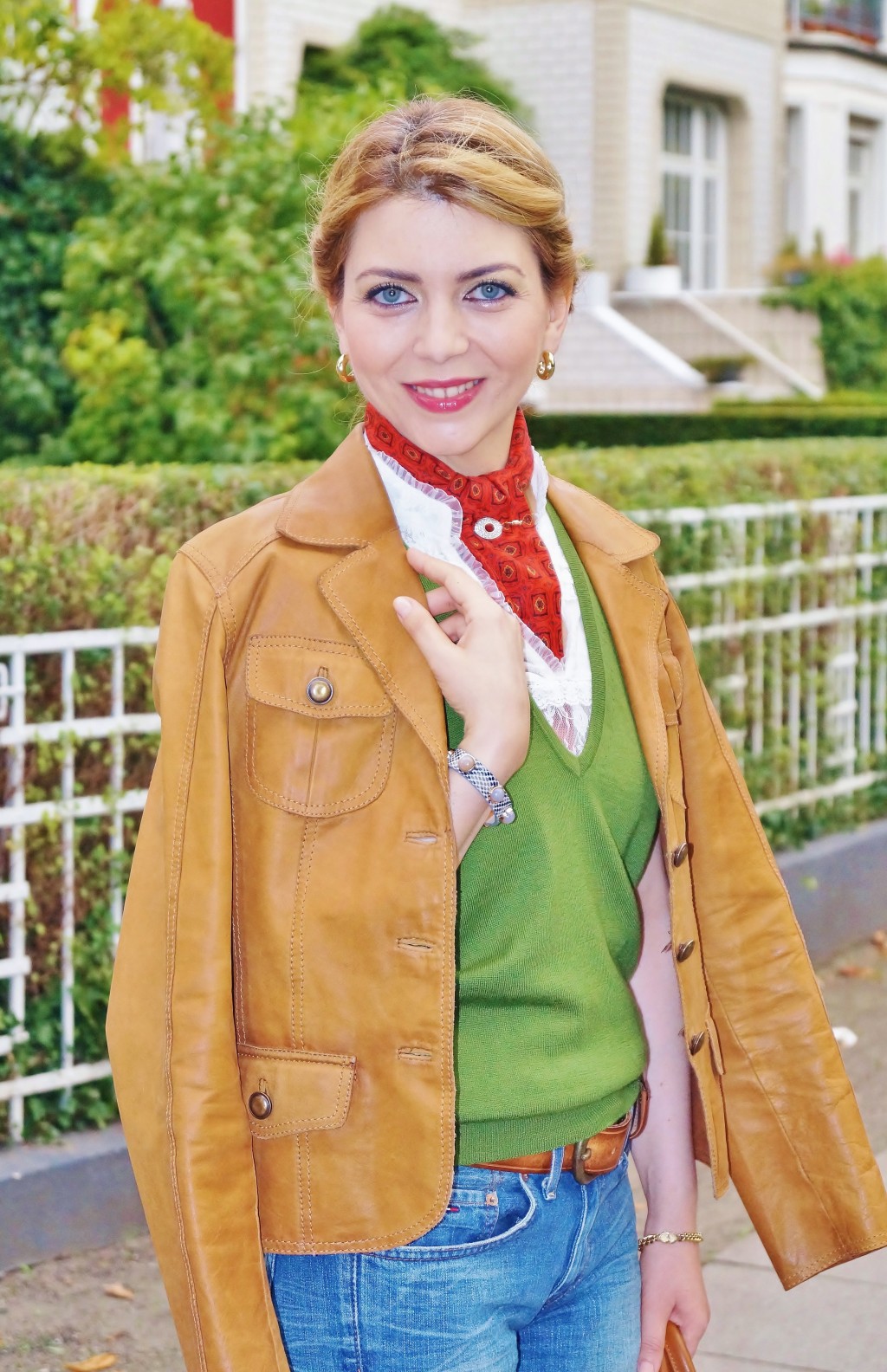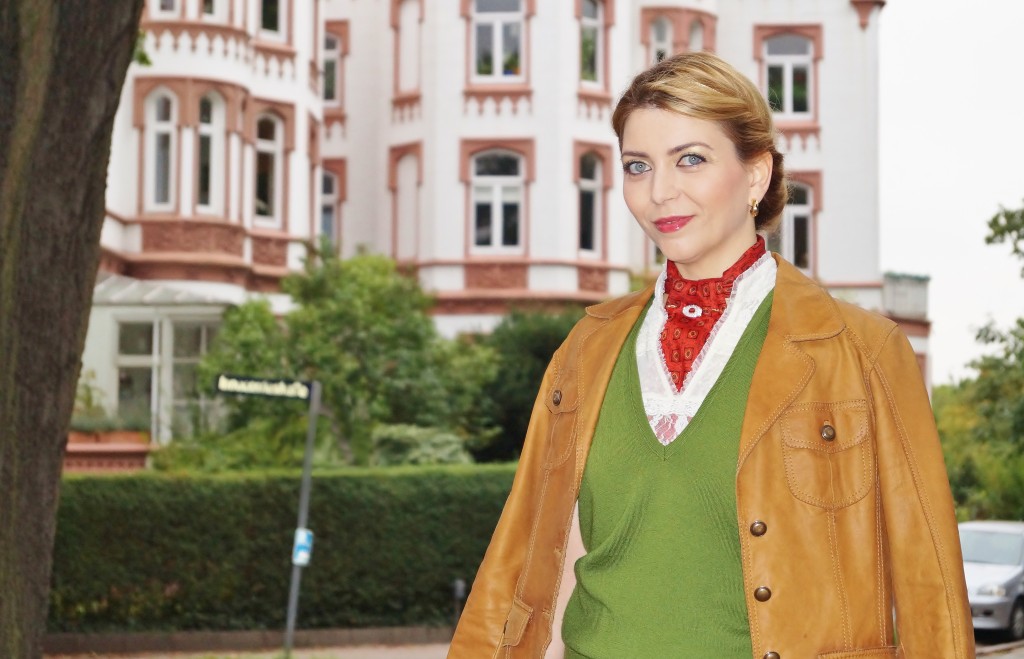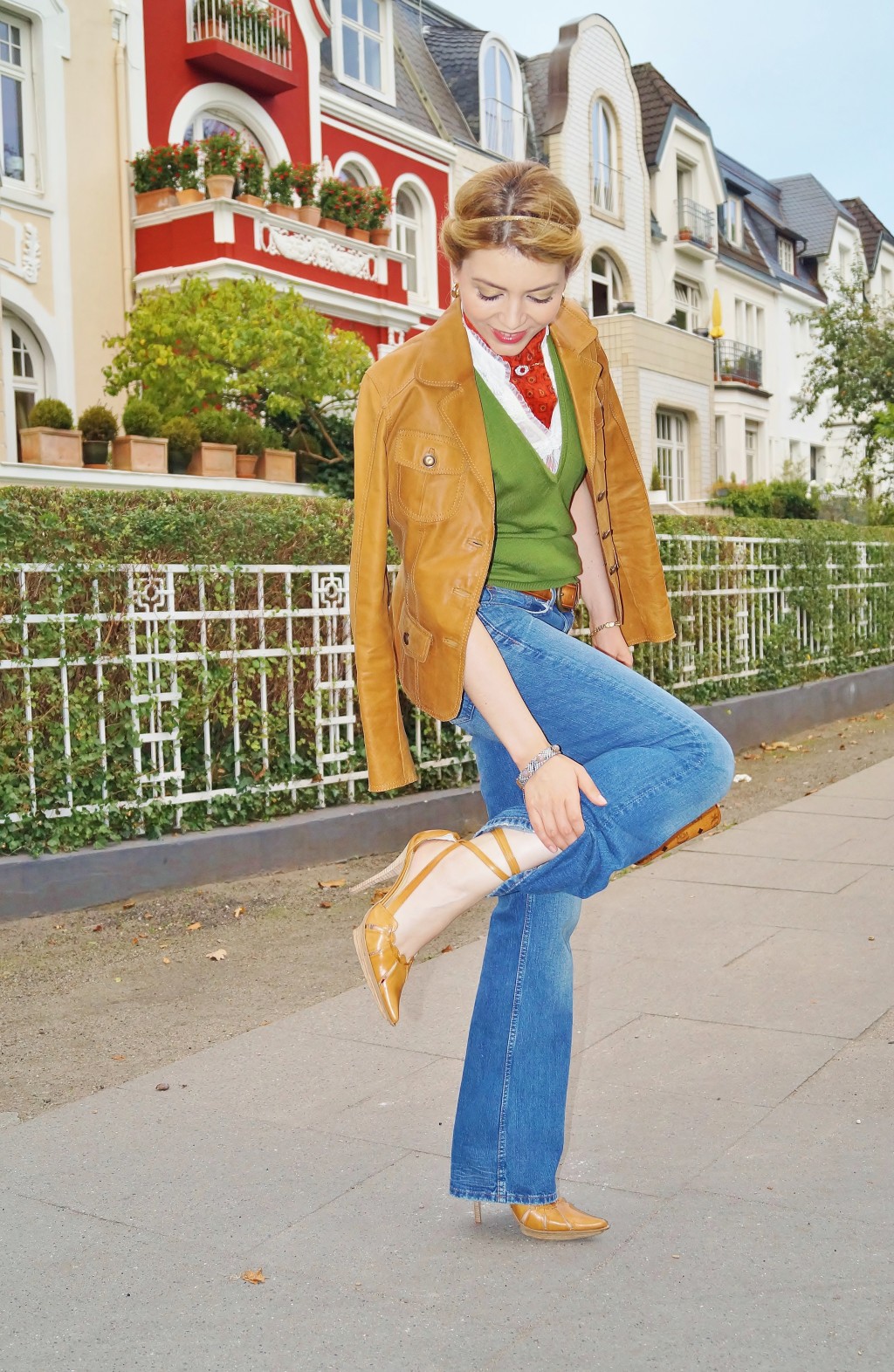 ENGLISH: The Fall Sets the Tone
I live in one of the most beautiful parts of Hamburg. Old buildings with their beautiful architecture in gorgeous colors – one more beautiful than the other. I love to wander the streets of this neighborhood along and jog around the park near my home. Inspired by the autumn colors I wear a Gipsy cognac leather jacket, underneath a Marc O'Polo sweater vest and a cream lace shirt to the Tommy Hilfiger jeans and also cognac colored Gianmarco Lorenzi shoes. Also, I've set up the matching jewelry in golden colors. As a hand luggage I have chosen one of my favorite bags by MCM, which completes the Cognac predominant outfit. So you can meet the fall!