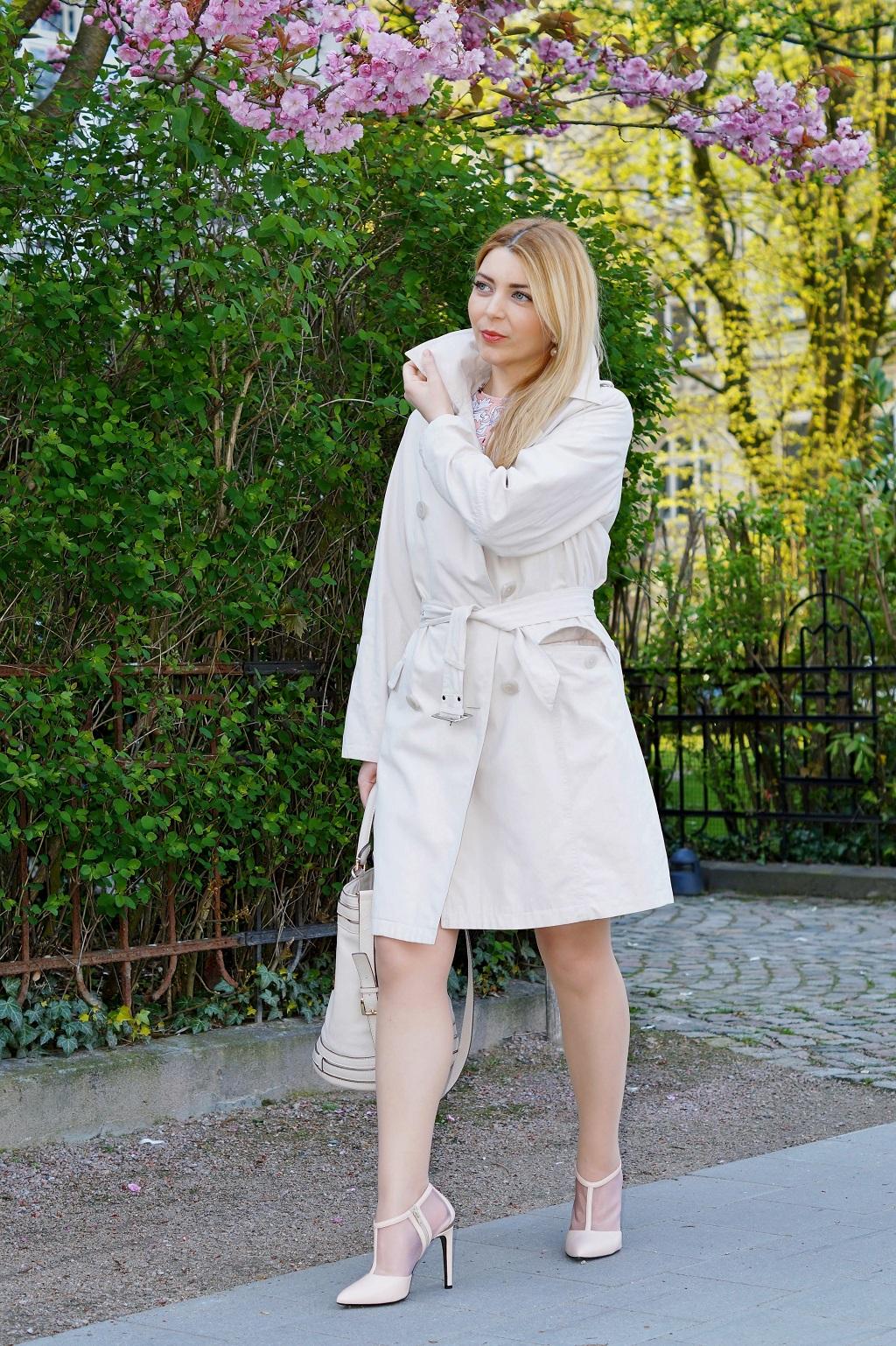 Das Thema Nude ist noch lange nicht vorbei! Diese Dauertrendfarbe verleiht ein elegantes Highlight. Nichts wirkt so edel, wie ein Look von Kopf bis Fuß in Nude abgestimmt. Allerdings kann dieser natürliche Look uns auch ganz schnell blass und unvorteilhaft aussehen lassen. Zum Glück lässt sich das mit ein paar Tipps vermeiden.
Empfehlenswert ist, bei einem Ton zu bleiben, oder unterschiedliche Nuancen wie zartes Rosa mit Creme zu kombinieren, wie in meinem Outfit zu sehen ist. Ich trage einen sandfarbenen Patrizia Pepe Trench Coat zu einer Sister Jane Bluse und Dirk Bikkembergs Ankle Boots in Pastell Rosa.
Ebenfalls kann man das blasse Outfit mit einem roten Lippenstift auffrischen und den Look extravagant wirken lassen.
Wem der Nude Look immer noch zu blass ist, der kann knallige Akzente durch Elemente in Neongelb oder -orange setzen, oder mit klassischen Farben, wie Navy oder Rot kombinieren.
So ist der Erfolg mit dem zeitlosen Trend Nude garantiert!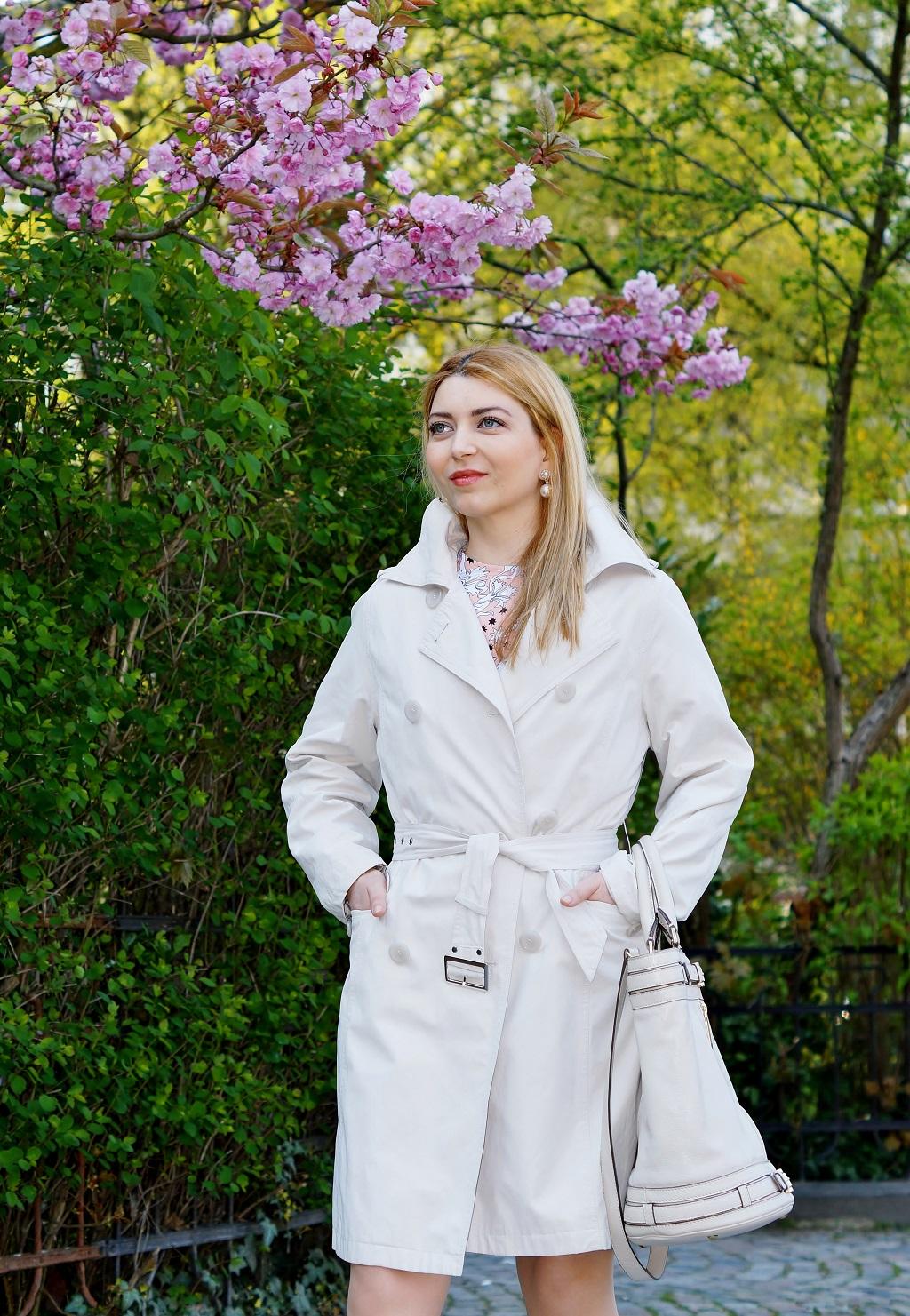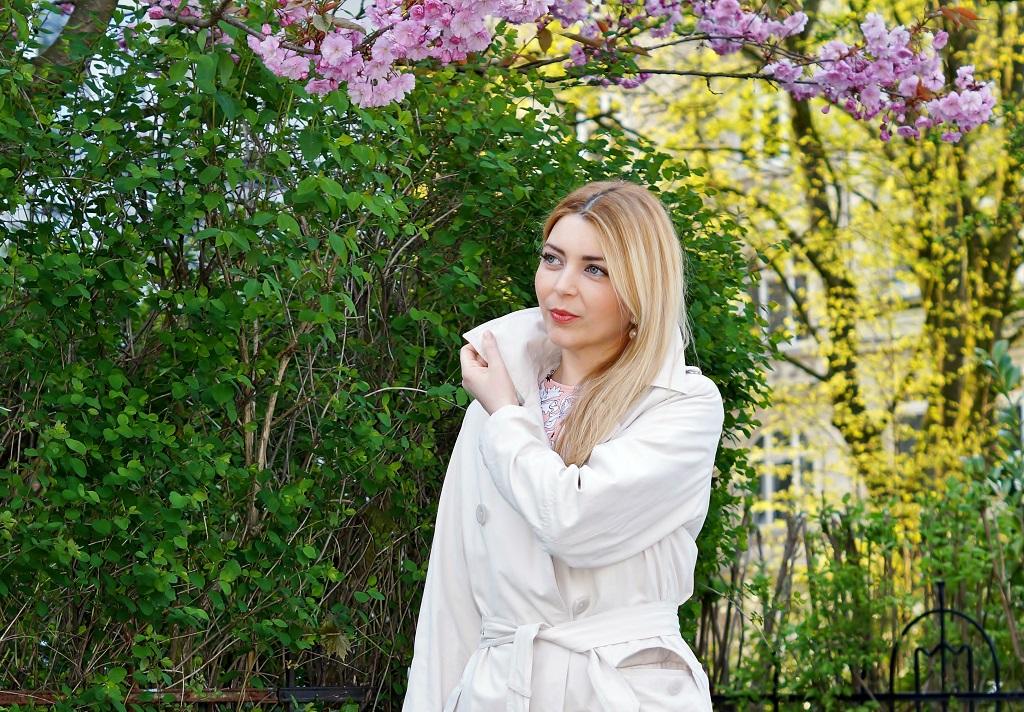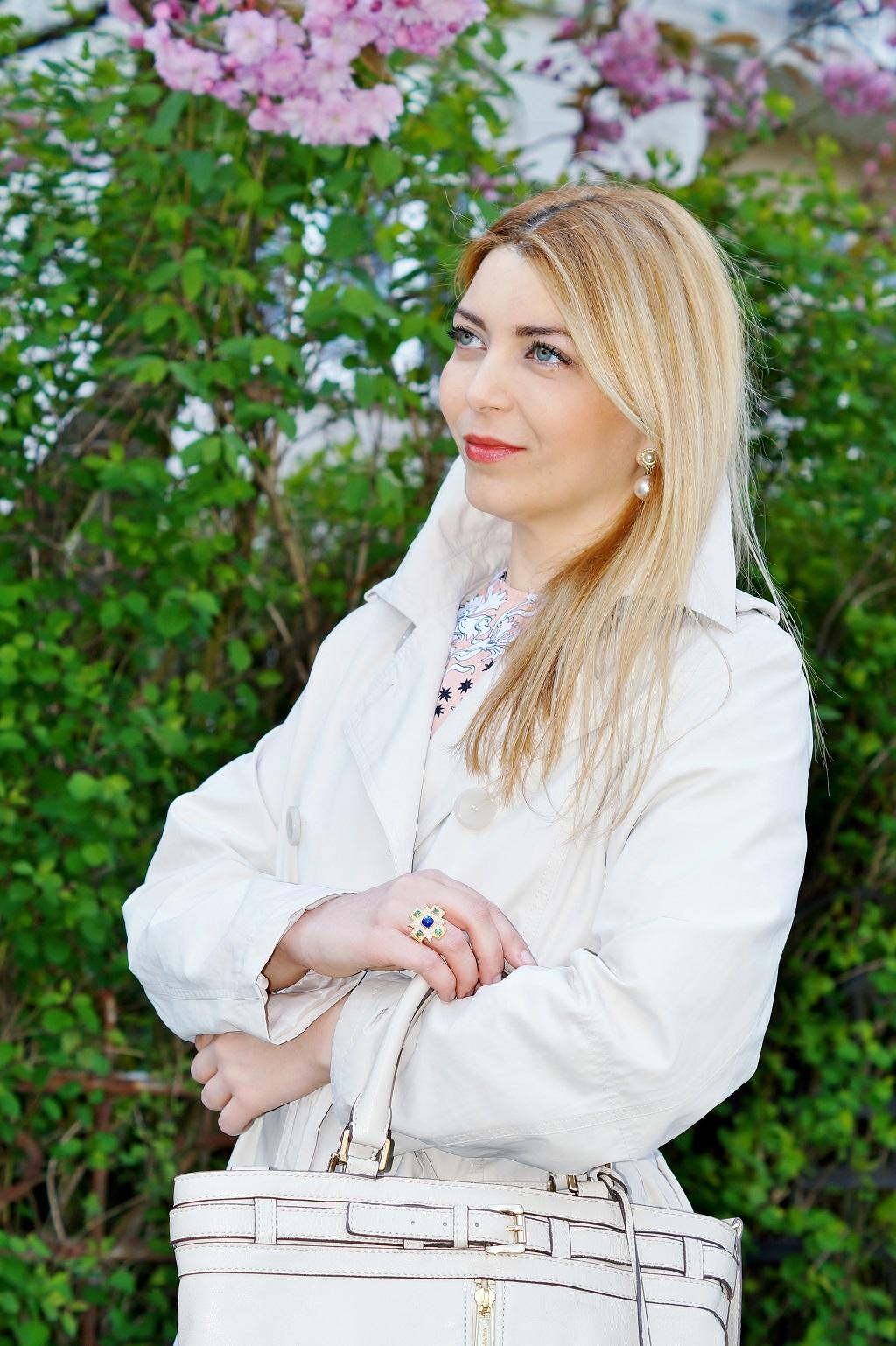 Patrizia Pepe Trench Coat, Michael Kors Tasche, Dirk Bikkembergs Ankle Boot, Sister Jane Oberteil, Tory Burch Ohrringe
ENGLISH: Timeless Trend Nude Color
The topic Nude Color is far from over! This permanent trend color gives an elegant highlight. Nothing is as noble as a look from head to toe tuned in nude. However, this natural look can also make us look pale and disadvantageous. Fortunately this can be avoided with a few tips.
It is advisable to keep either one nude color or to combine different nuances as pale pink with cream, as seen in my outfit. I'm wearing a sand-colored Patrizia Pepe trench coat to Sister Jane blouse and Dirk Bikkembergs ankle boots in pastel pink.
Also you can refresh the pale outfit with a red lipstick and make the look work extravagant.
Whom the nude look is still too pale, he/she can set flashy accents with elements in radiant yellow or orange or combine the nude color with classic colors such as navy or red.
Thus the success with the timeless trend nude color is guaranteed!