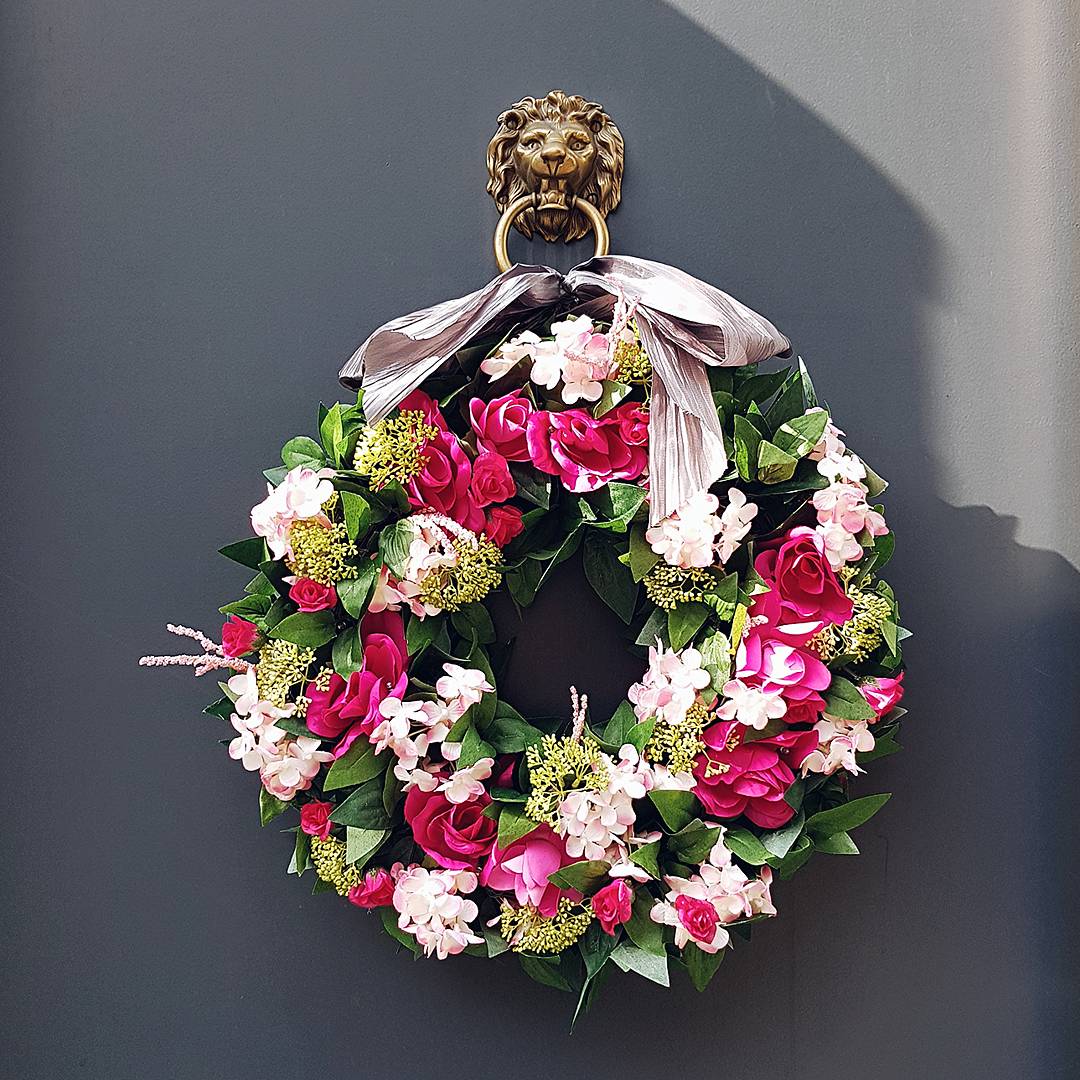 Kaum zu glauben, dass es schon so früh dunkel wird und es ist erst Anfang Oktober! Wir kommen nach der Arbeit nach Hause und das Erste was wir tun, ist die Beleuchtung anschalten. Da erstrahlt die Wohnung in einem neuen Licht. Irgendwie sieht alles anders aus als beim Tageslicht, nicht war? Innen wirkt gemühtlicher, ich zünde die Kerzen an und mache ein leckeres Abendbrot. In solchen Momenten denke ich, wie kann ich meine Wohnung noch attraktiver gestalten? Vielleicht einen neuen Kerzenstände für den Esstisch oder eine neue Dekoschale auf dem Couchtisch oder eine neue Stehlampe und ein paar hübschen Kissen für den Sessel ergattern. Ein neues Hundekörbchen für meinen Chihuahua könnte auch nicht schaden :). Also habe ich in einigen Interior Design Shops gestöbert und ließ mich für einige Ideen inspirieren, wie man sein gemütliches Zuhause noch schöner machen kann. Wäre auch was für euch dabei?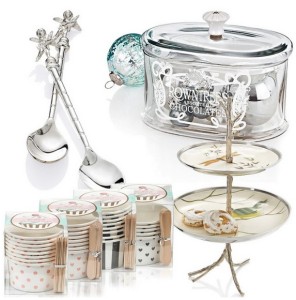 Glasdose mit wunderschön zartem Dekor. Löffel-Set, 6-tlg., verziert mit filigran verarbeiteten Engeln. Aus versilbertem Messing. Originelle Etagere mit einem silberfarbenen Aluminiumgestell in Form eines Astes. Zwei handbemalte Teller, der untere mit einem Zweig- und Vogelmotiv, der obere mit Blättern und Libelle. Aus Aluminium und Emaille. Eisbecher-Set, 16-tlg., aus Pappe, sehr niedlich in Pastellfarben mit rosa Punkten bedruckt und immer schnell griffbereit. Bestehend aus acht Bechern und acht Holzlöffelchen. Alles habe ich hier bei Impressionen gefunden.
Wolldecke CABLE zaubert im Handumdrehen ein stimmungsvolles Ambiente und wirkt dank ihres modernen Designs zeitgemäß, sodass lässiges Lounge-Feeling garantiert ist. Die Decke hüllt dich sanft um, wie ein weicher Strickpullover, und sorgt an kalten Tagen für den Wohlfühlfaktor! Herz Kerzenständer in silber – 11 Kerzenleuchter aus silberfarbenem Glas sorgen für Romantik. Konzentriert man die Teelichthalter auf dem dazugehörigen Herz, werden sie schnell zum Lichtmittelpunkt des Raumes und verströmen opulenten Glanz. Gleichmäßig über einen Raum verteilt erzeugen sie dagegen einen stimmungsvollen, sanften Lichtschein. A Tempo Obstkorb – ein edler Drahtobstkorb der vollständig aus glänzend poliertem Edelstahl 18/10 hergestellt wird. Cognac Glas besticht mit seinem extravaganten Design.  Smiley Schale besitzt einen unwiderstehlichen Charme! Sie ist durchdacht, attraktiv und gleichzeitig phantasievoll und bietet zwei Schalen in einer. In der oberen Schale lassen sich beispielsweise Pistazien oder Bonbons perfekt präsentieren, während die untere Schale für Nussschalen und Bonbonpapier geeignet ist (oder umgekehrt, je nach Belieben). Viel Spaß damit!
ENGLISH: Dark Outside, Light Inside…
Hard to believe that it becomes dark so early in the evening although it is only the beginning of October! We come home from work and the first thing we do is turn on the lights. Thus, the apartment is bathed in a new light. Somehow, everything looks different than during the daylight, isn't it? Inside it becomes cozier. I light the candles and make us a delicious dinner. In such moments, I think, how can I make my apartment more attractive? Maybe I should get a new candle holder for the dining table or a new decoration bowl for the couch table or a new floor lamp and a couple of pretty pillows for the armchair. A new dog basket for my Chihuahua would not go amiss also. So I browsed in some interior design shops and let me inspire for some ideas on how I can turn my cozy home more beautiful. Would this be something for you?
1. Glass bowl, spoon set, cake stand, ice cream cup set – all those things I have found here at Impressionen
2. Residential blanket CABLE, heart candle holders in silver, A Tempo fruit basket, cognac glass, Smiley bowl.