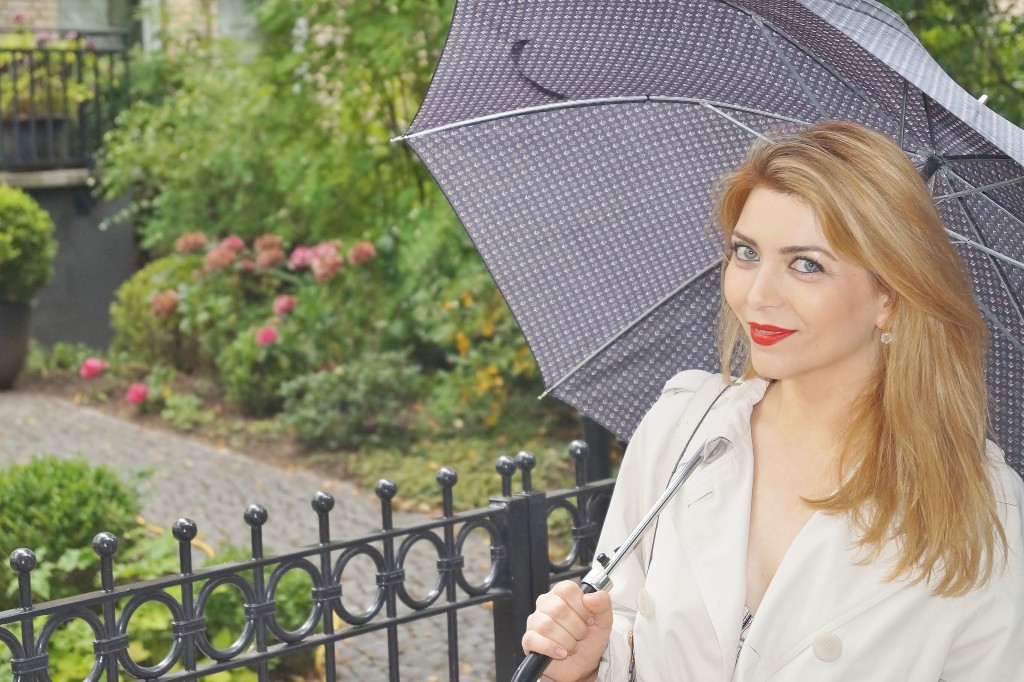 Trenchcoat – der Klassiker bei kühlem und nassem Wetter. Ah, was hätte ich ohne ihn gemacht?! Darin ist es weder zu heiß und noch zu kalt. Perfekt für den Herbstanfang! Ich trage einen Trenchcoat von Patrizia Pepe und darunter ein Seidenkleid von Ana Alcazar. Traumhafte Kleider könnt ihr auch bei Net-a-Porter hier finden. So hält mich kein Regen von einem wunderbaren Spaziergang im schönen grünen Hamburg ab! Genießt auch ihr euren Tag in vollen Zügen!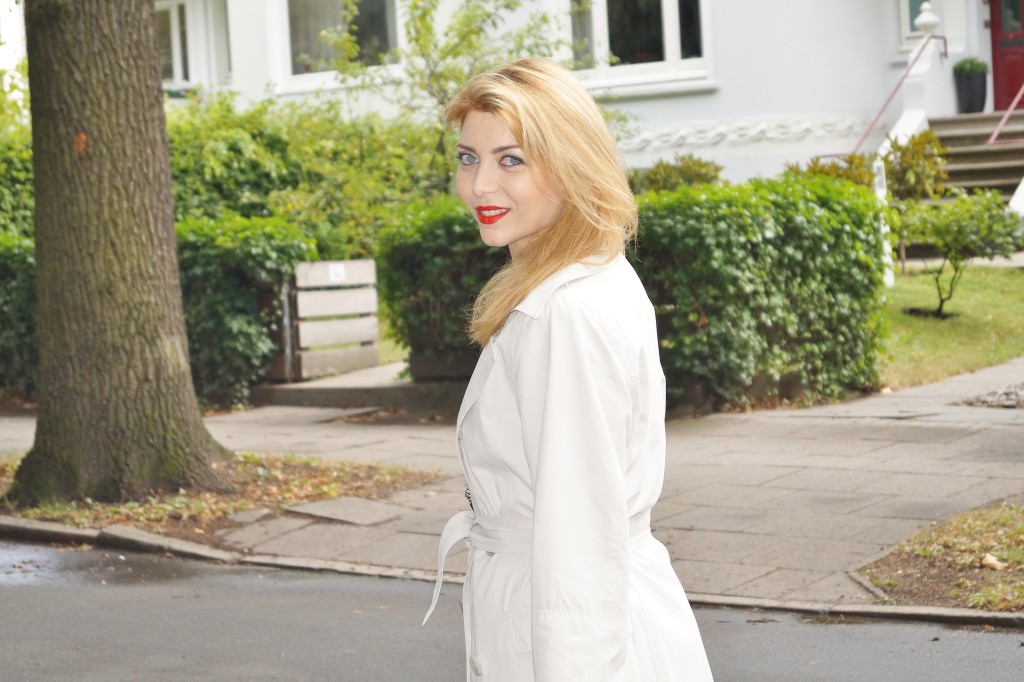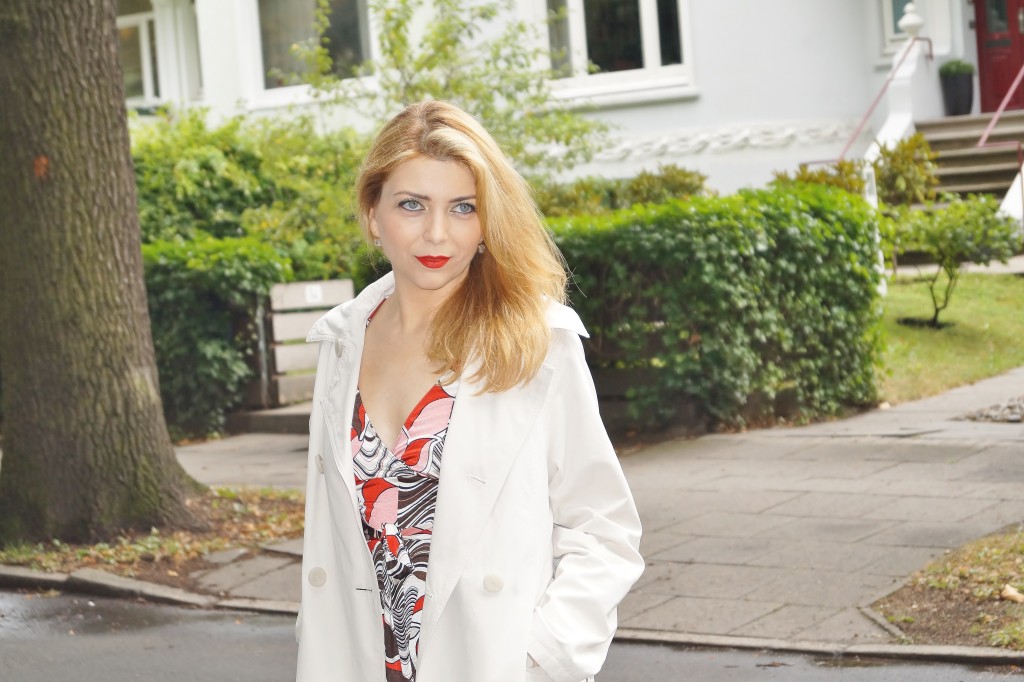 ENGLISH: Trench Coat – Classic for Rainy Days

Trench coat – a classic in the cool and wet weather. Ah, what I would have done without it! It is not too hot and not too cold in it. Perfect for the beginning of autumn! I'm wearing a trench coat by Patrizia Pepe and under it a silk dress by Ana Alcazar. Gorgeous dresses you can also find in Net-a-Porter online shop here. So, no rain can stop me by a wonderful walk in the beautiful green Hamburg! Enjoy your day to the fullest, too!