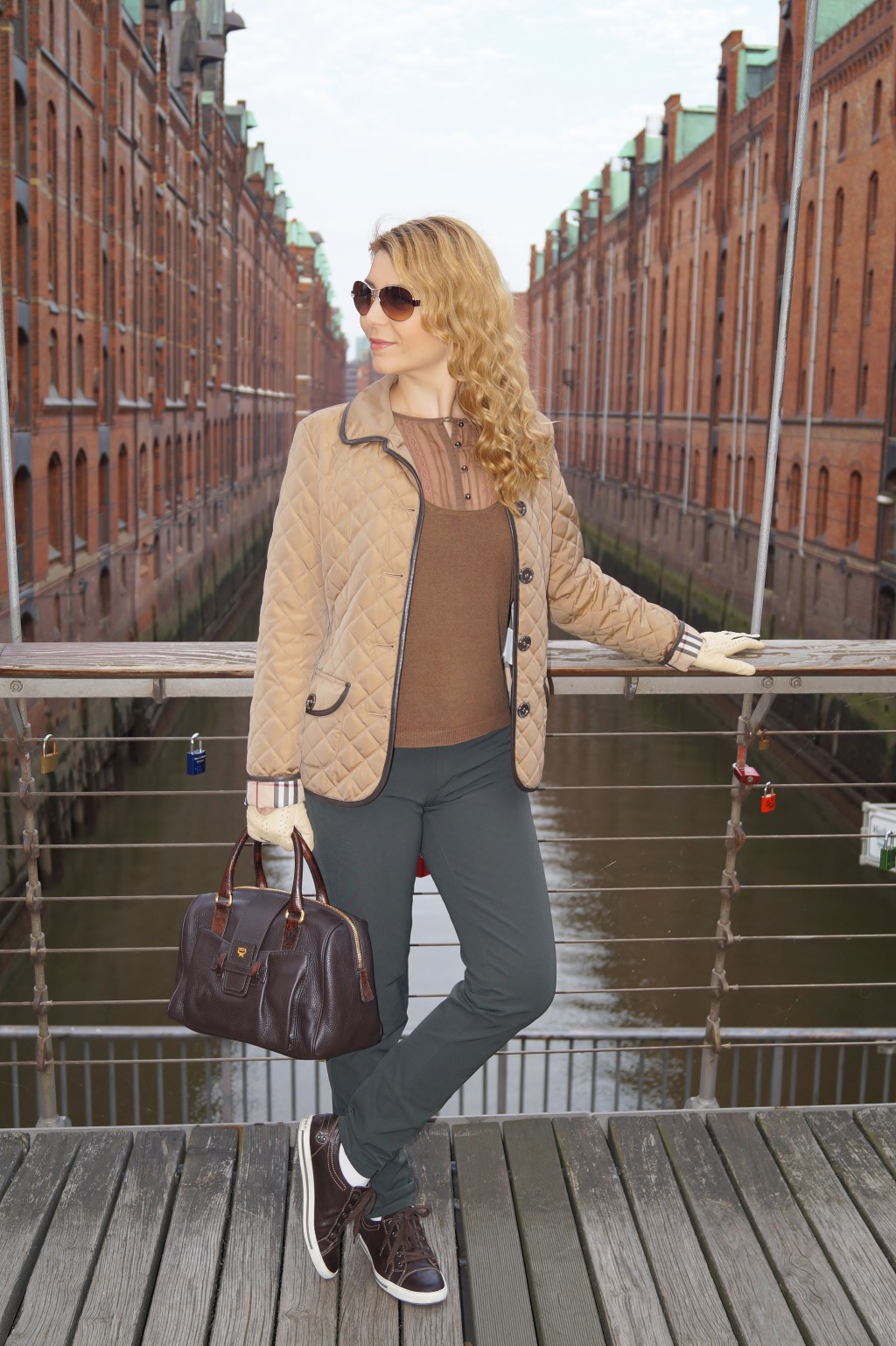 Hamburg ist bekannt für sein "Schmuddelwetter". Vor ein paar Tagen hatten wir aber richtig Glück und konnten den Sonnenuntergang in der Hafencity Hamburg bei sonnigem herbstlichen Wetter erleben. Die HafenCity vereint in sich Geschichte und Moderne und ist eine Mischung aus architektonischen und kulturellen Attraktionen, wie der Speicherstadt, dem Miniatur Wunderland und der Elbphilharmonie. Inspiriert von der teilweise neugotischen Backsteinarchitektur dieses Hamburger Stadtteiles habe ich deren Linien und Farben in meinem Outfit wiedergegeben. Ich trage eine Burberry Steppjacke zu der khakifarbenen Jeggings-Hose, darunter ein braunes Oberteil. Als Accessoires habe ich eine braune MCM Tasche aus meiner Taschenkollektion ausgewählt, Handschuhe und eine ebenfalls farbig abgestimmte Sonnenbrille. Das ganze Outfit habe ich mit braunen Sneakers abgerundet. Elegant und bequem zugleich! Super für einen Bummel über die Docks der Hafencity.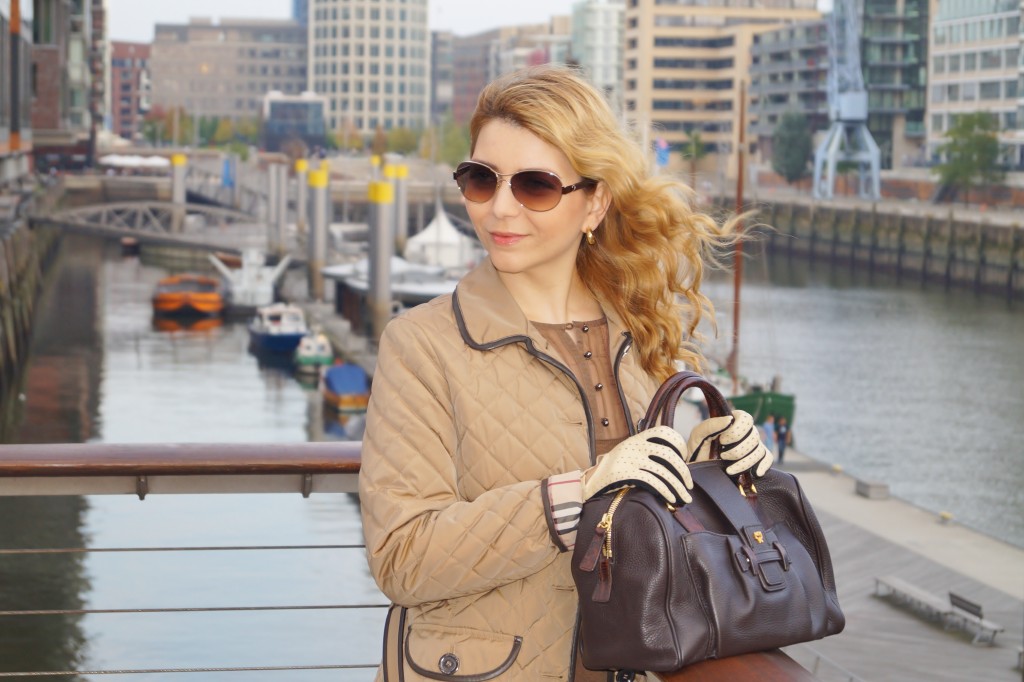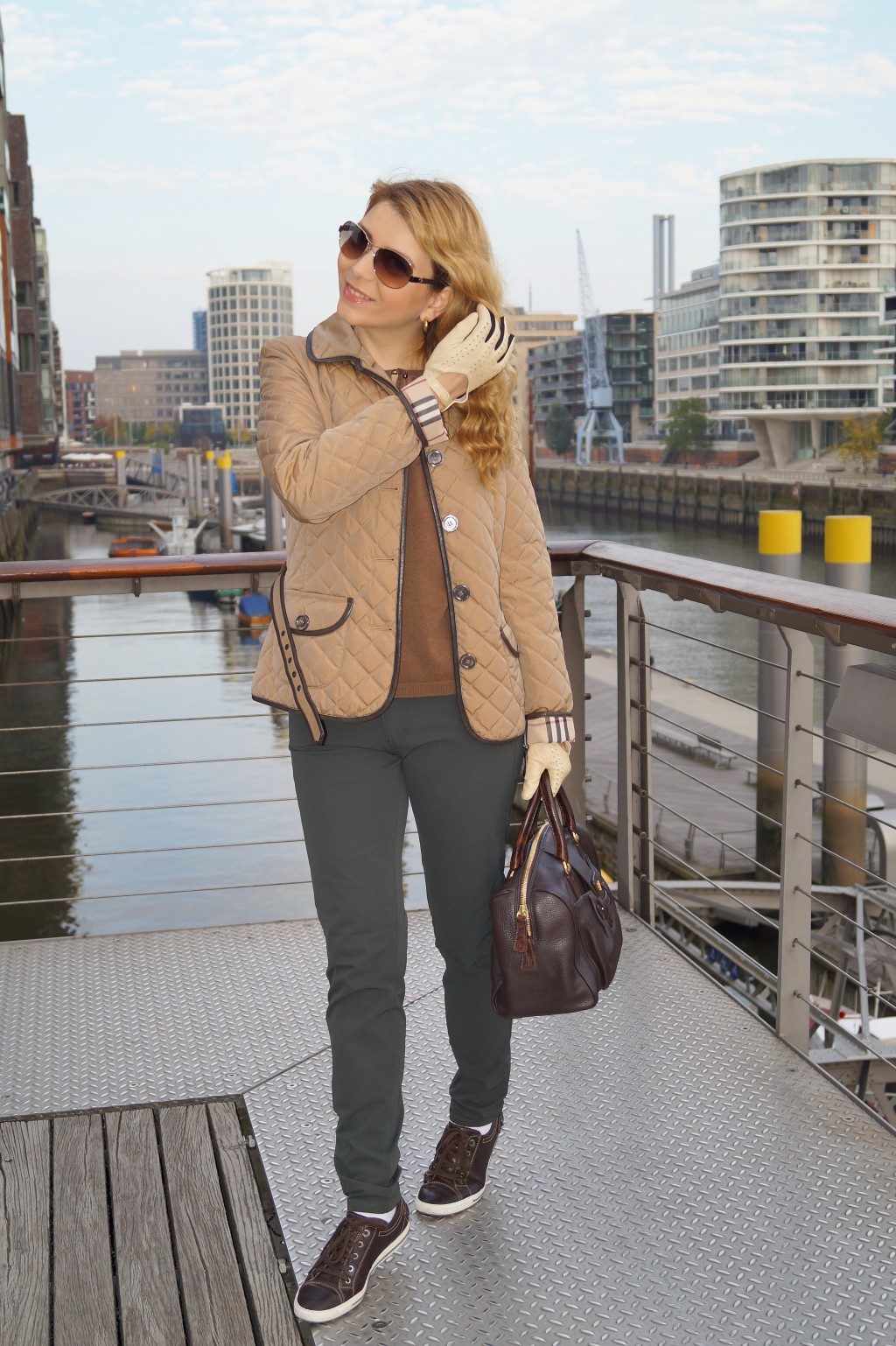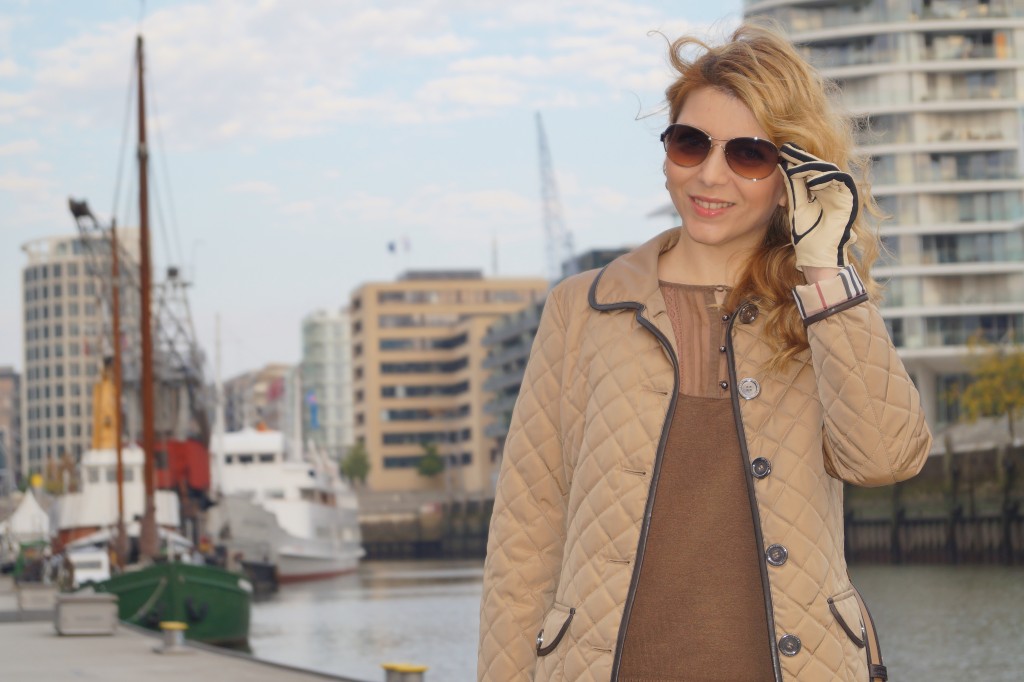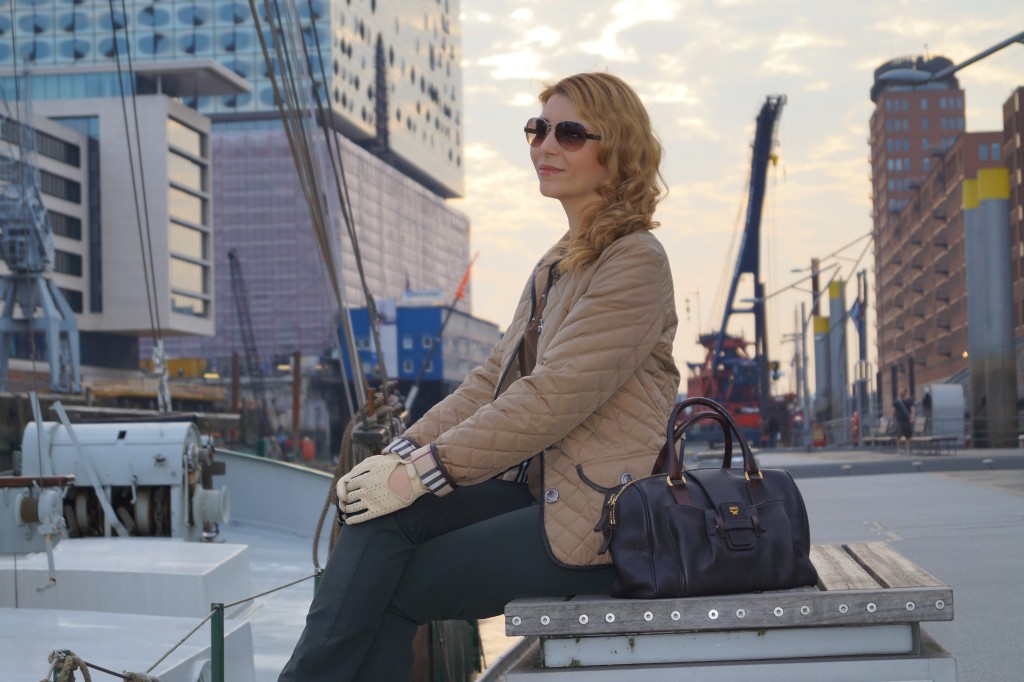 Paul Green Sneakers, MCM Tasche, Burberry Steppjacke, Marithé + Francois Girbaud Hose, 3Suisses Pullover, Zara Handschuhe
ENGLISH: Sunset in the HafenCity in Style
Hamburg is known for its "Schmuddelwetter" (mucky weather), but a couple of days ago we were really lucky with the sunny autumn weather and were able to experience the sunset in the HafenCity Hamburg while strolling. The HafenCity combines history with modernity and is a mix of architectural and cultural attractions, such as the Speicherstadt, the Miniatur Wunderland and the Elbe Philharmonic Hall. Inspired by the partially neo-Gothic brick architecture of this Hamburg city part I have reproduced the lines and colors in my outfit. I wear a Burberry quilted jacket to khaki-colored jeggings, underneath a brown top. As accessories I have chosen a brown MCM bag from my bag collection, gloves and likewise color matched sunglasses and the whole outfit I finished with brown sneakers. Elegant and comfortable at the same time! Perfect for a stroll along the docks of the HafenCity (port city).