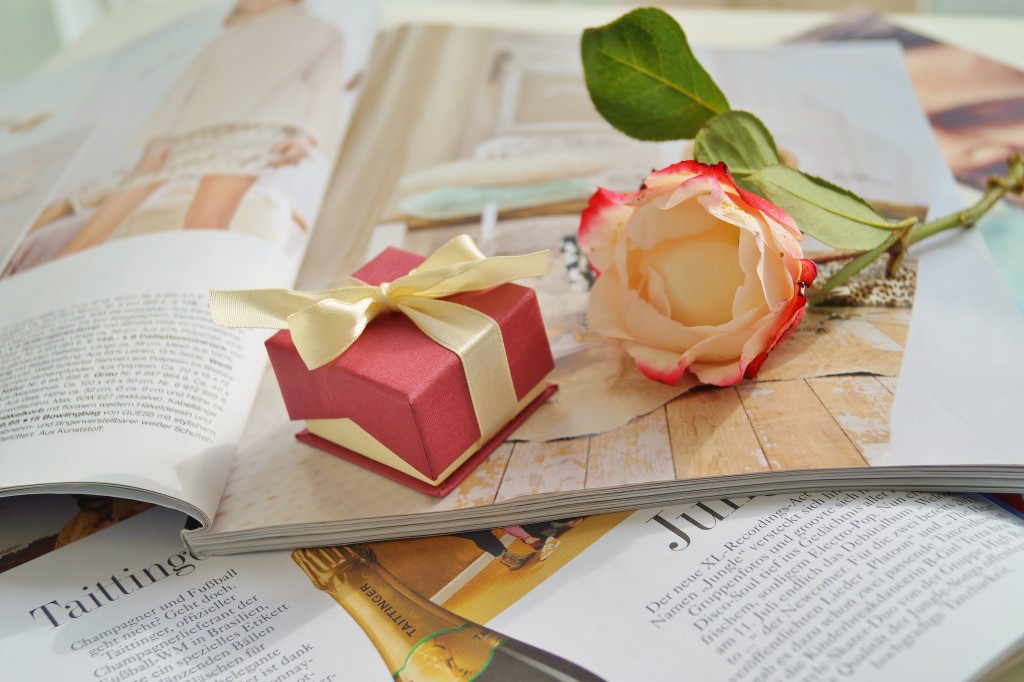 Der Herbst hat auch seine schöne Seiten. Die Blatter auf den Bäumen wechseln ihre Farbe und fallen langsam ab. Die Natur kleidet sich in wärmere Töne. Es wird irgendwie gemütlicher auf der Seele und man sehnt sich nach kuscheligen Abenden im Familienkreis. Aber das ist noch nicht alles – Geschenkezeit! Viele meiner Freunde und Familienmitglieder haben ihre Geburtstage im Herbst, übrigens auch ich :). Vorallem im Oktober ist viel los! Was also könnte ich bei so vielen auf mich zukommenden Geburtstagen schenken? Ich persönlich liebe Duftkerzen, sie versetzen mich in die Welt der Traume und Märchen, mit denen ich als Kind aufgewachsen bin. Unten habe ich nun für euch ein paar hervoragende Geschenkideen.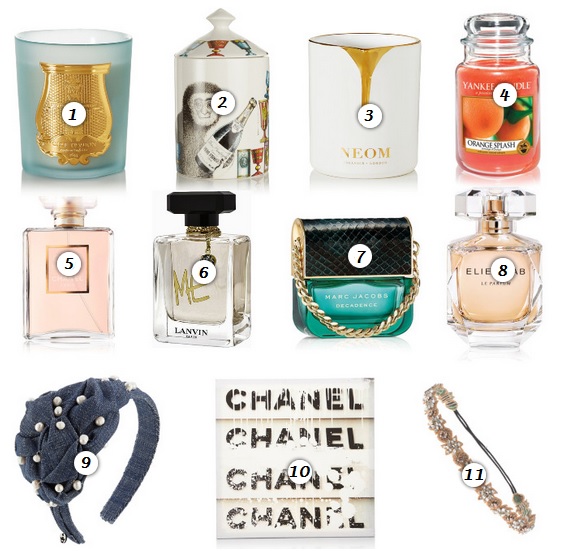 (1) Cire Trudon Joséphine Duftkerze, (2) Fornasetti Scimmie Duftkerze mit Thymian, Lavendel und Zedernholz, (3) Neom Organics Real Luxury Intensive Skin Treatment Candle – Hautpflegekerze, (4) Yankee Candle Housewarmer Orange Splash Jar, (5) CHANEL Coco Mademoiselle EdP, (6) Lanvin Me EdP, (7)  Marc Jacobs Decadence EdP, (8) Elie Saab Le Parfum EdP, (9) MASTERPEACE Haarreif aus Denim mit Perlen, (10) Bild Meredith Rose Canvasdruck, (11) Deepa Gurnani Haar-Accessoires
ENGLISH: Falling Leaves, Shorter Days … Gifts Time!
The autumn has its beautiful sides. The leaves on the trees change color and fall off slowly. The nature dresses up in warmer tones. It is somehow cuddly on the soul and you long for cozy evenings with your family. But that's not all – gifts time! Many of my friends and family members have their birthdays in the autumn, by the way, me too :). Especially in October a lot is going on! So what gifts could I make to so many birthdays coming toward me? So there are some of my gift ideas above.
So your gifts can make someone happy! I'm ready for the gifts time! And you?