Lunch in KONG à la Carrie Bradshaw! Dieses Lokal habe ich mir schon lange vorgenommen zu besuchen, nur hatte ich bisher immer so einen dichten Terminplan, dass ich es erst bei diesem Mal geschafft habe, mein Lunch im KONG zu geniessen.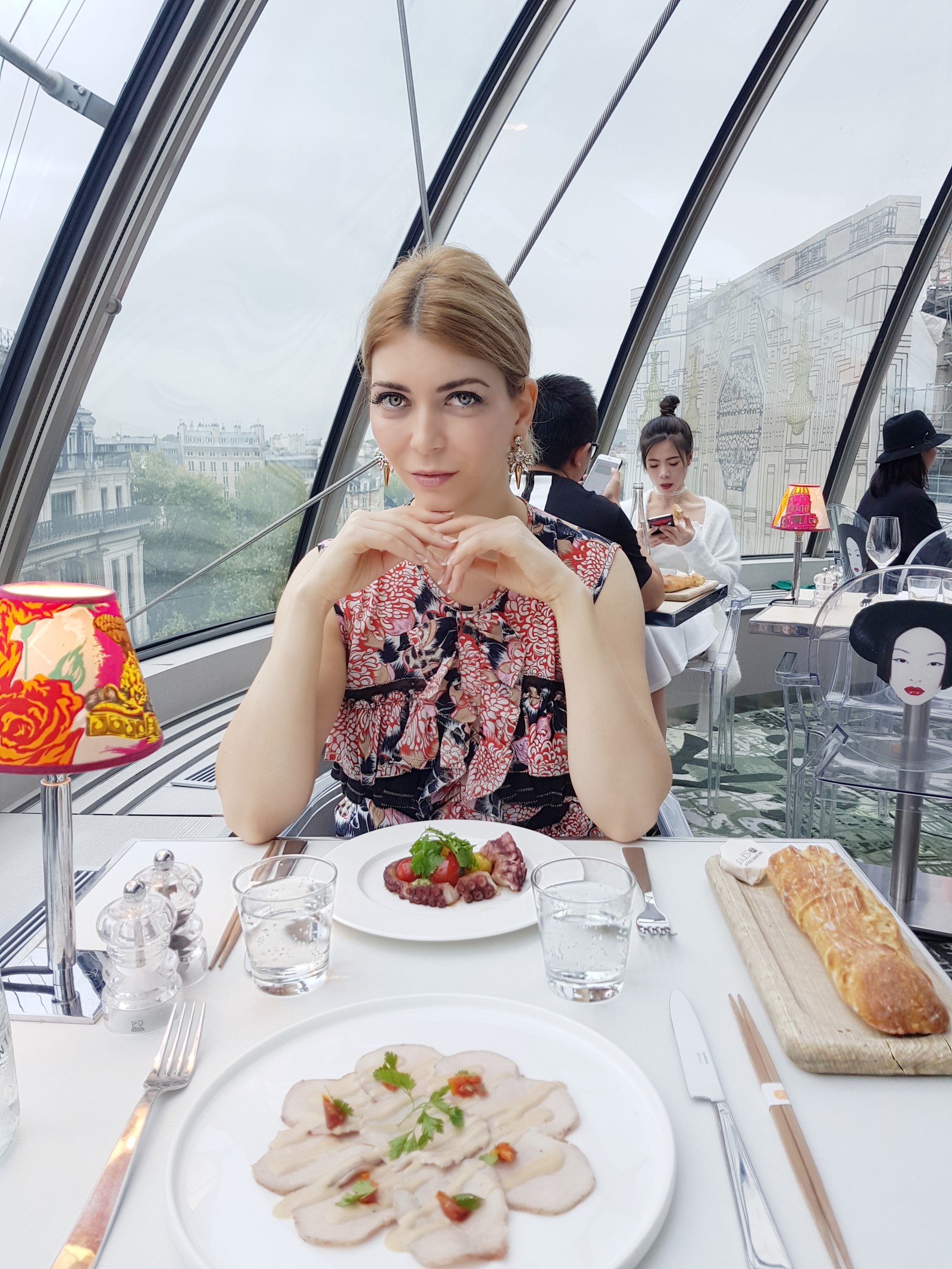 Hier saß Carrie Bradshaw mit der Ex-Frau des russischen Künstlers Aleksandr Petrovsky ("Sex an the City"), und jetzt auch ich, aus der verglasten Kuppel des Restaurants auf die Louis Vuitton Werkstatt blickend.
Das Menü im Restaurant ist reich an ausgewählten Speisen, die jeden Geschmack abdecken – von Meeresfrüchten bis Fleischgerichte, die dem Gaumen schmeicheln.
To see the slider click on the arrows on right or left in the picture below.
Ende September ist es relativ warm im Paris, sodass ich an dem Tag eines meiner Lieblingskleider von Just Cavalli tragen konnte.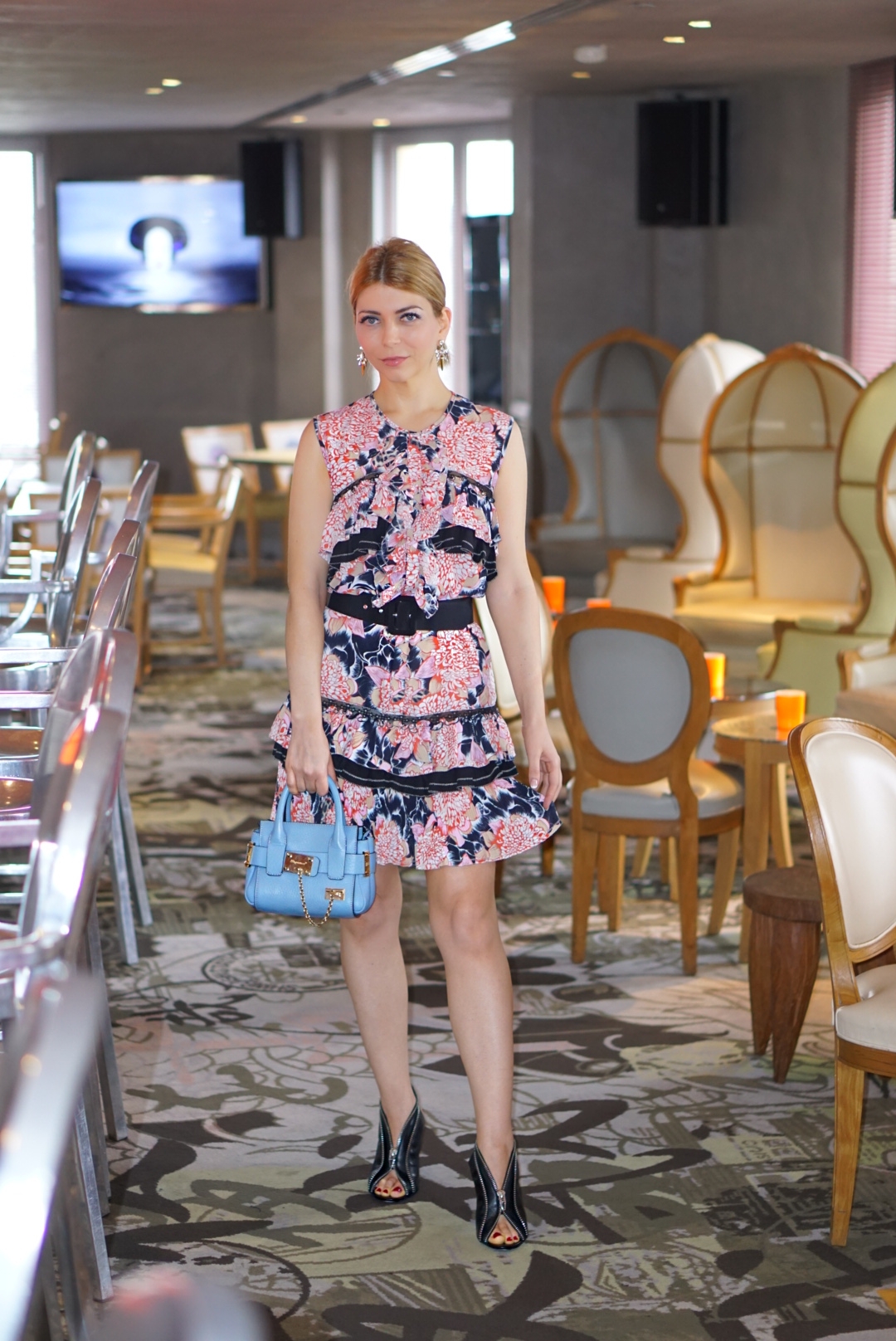 An dem Tag konnte ich etwas ausatmen, da ich nur einen Termin am Abend hatte, nämlich eine Einladung zur Opening Party von Premiere Classe Paris und Paris sur Mode. Darüber in meinem nächsten Post.
ENGLISH: Lunch in KONG à la Carrie Bradshaw – #jolimentblogxpfw
Lunch in KONG à la Carrie Bradshaw! This place I have already planned to visit for a while, but could not manage it because of my tight schedule each time I was in Paris. Now I finally did it and enjoyed my lunch in KONG.
Here Carrie Bradshaw was sitting with the ex-wife of the Russian artist Aleksandr Petrovsky, and now me, looking at the Louis Vuitton work shop on the opposite.
The menu in the restaurant is sufficient with selected dishes, which cover every taste – from seafood to meat dishes that flatter the palate.
The end of September is relatively warm in Paris, so I could wear one of my favorite light dresses by Just Cavalli on that day.
That day, I was able to relax a bit, because I had only one appointment in the evening, an invitation to the Opening Party of Premiere Classe Paris and Paris sur Mode. More about it in my next post.