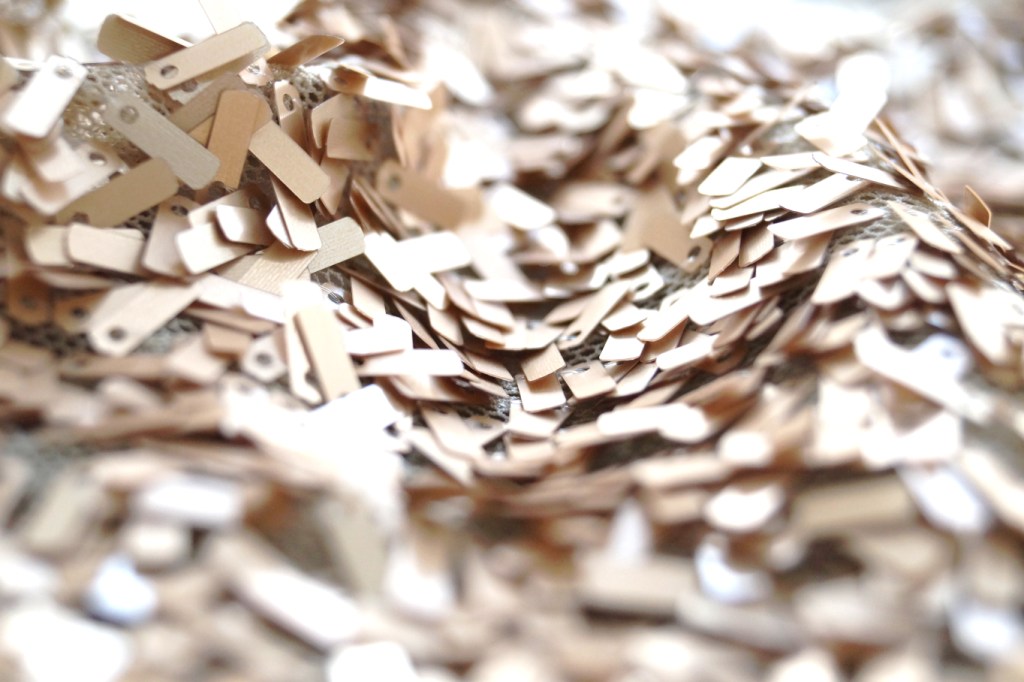 Zu einigen meiner Lieblingskleidungsstücken gehören diejenigen, die mit Pailletten verziert sind. Denn diese Kleidungstücke wirken besonders glamourös. Vor allem bei Bewegung im Licht funkeln sie so vielfältig. Ich habe einige ausgefallene und einige etwas neutralere Artikel mit Pailletten, die mir gefallen ausgesucht.
Ausgefallen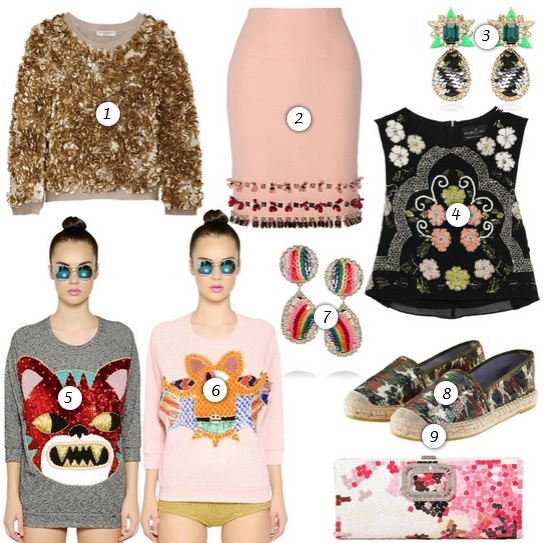 (1) Burberry London Pullover, (2) Mother of Pearl Rock, (3) Shourouk Ohrringe, (4) Needle & Thread Oberteil, (5) Lin Art Project Sweatshirt Schwarz, (6) Lin Art Project Sweatshirt Pink, (7) Shourouk Rainbow Ohrclips, (8) Passarella Espadrilles, (9) Roger Vivier Clutch
Neutral
(1) La Fée Maraboutée Paillettenjacke, (2) Hoss Intropia T-Shirt, (3) Needle & Thread Oberteil, (4) Handtasche Collezione Alessandro, (5) Darling Harbour Schal Beige, (6) Darling Harbour Schal Grau, (7) Conleys Black Bandeaukleid, (8) Kanna Espadrilles, (9) AGL Sandalen
ENGLISH: Trend Sequins
Some of my favorite pieces of clothing are those that are embellished with sequins, because these garments are particularly glamorous. Especially while moving in the light they sparkle so manifold. I have selected some fancy and some neutral items with sequins that I like.