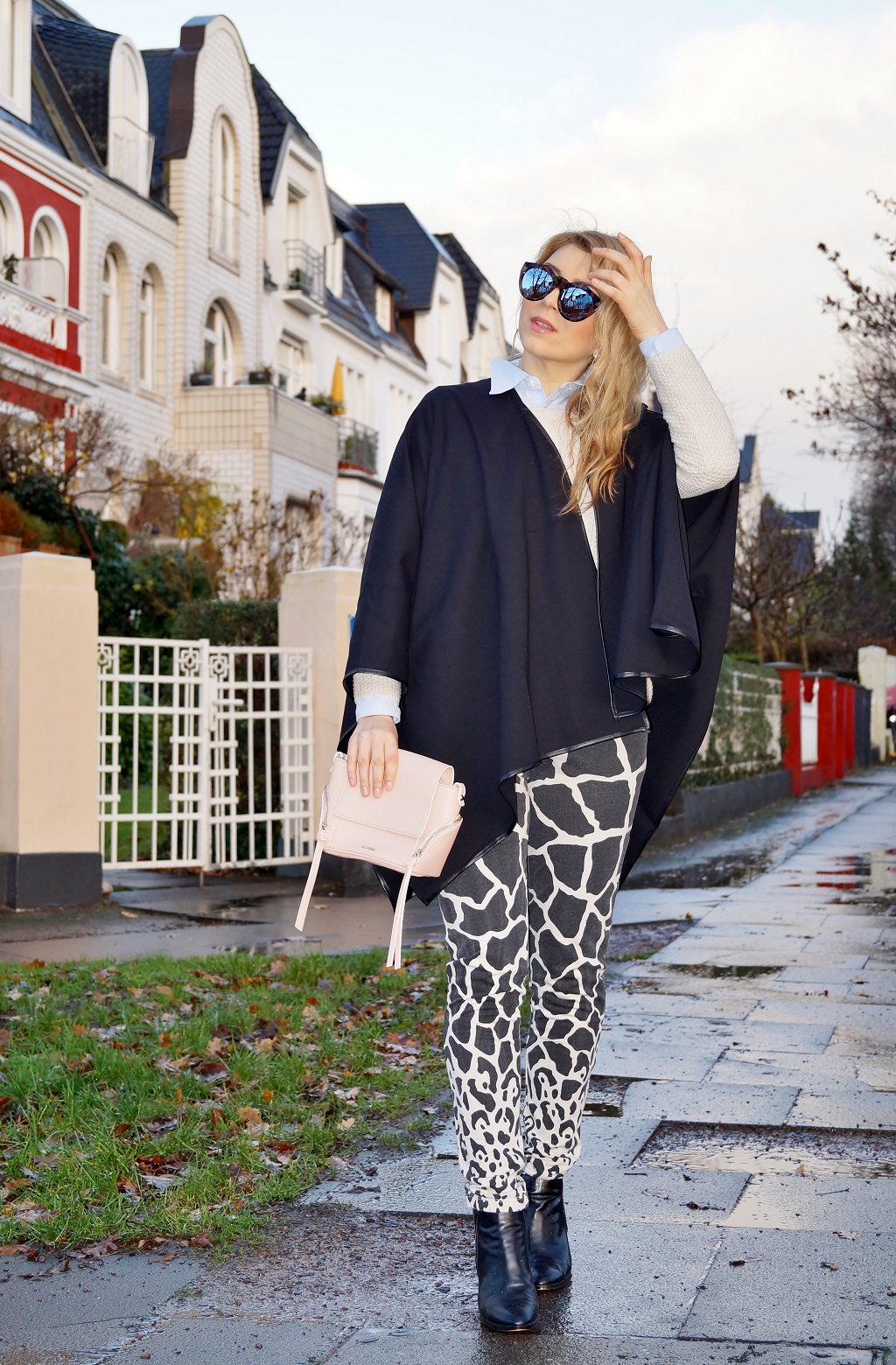 Frohe Weihnachten! Die Feiertage sind zwar ohne Schnee verlaufen, aber mit etwas Regen, zum Glück meistens nachts, sodass wir am Tag noch ein angenehmes, für den Winter sogar warmes Wetter geniessen konnten. Von vielen höre ich, dass ihnen so ein Wetter sogar besser gefällt als tiefe Minusgrade. Wie steht ihr zu so einem warmen Winter?
Diese Weihnachten haben wir im Kreise der Familie außerhalb von Hamburg gefeiert, und jetzt sind wir wieder zu Hause. Nun möchte man sich auch nach den festlichen Tagen entspannen und etwas legeres anziehen. Somit habe ich ein casual Outfit an. Den Blaumax Poncho über dem Ralph Lauren Pullover finde ich super für ein mildes Winterwetter. Die sportlich-eleganten Juvia Jogging-Hose mit Animal Print sind nicht nur bequem, sondern machen das Outfit auch flippiger und interessanter, genau so wie die gespiegelten Le Specs Sonnenbrille. Nun bereite ich mich langsam auf die nächsten Feiertagen vor. Ihr bestimmt auch. Einen guten Rutsch ins neue Jahr! Feiert schön!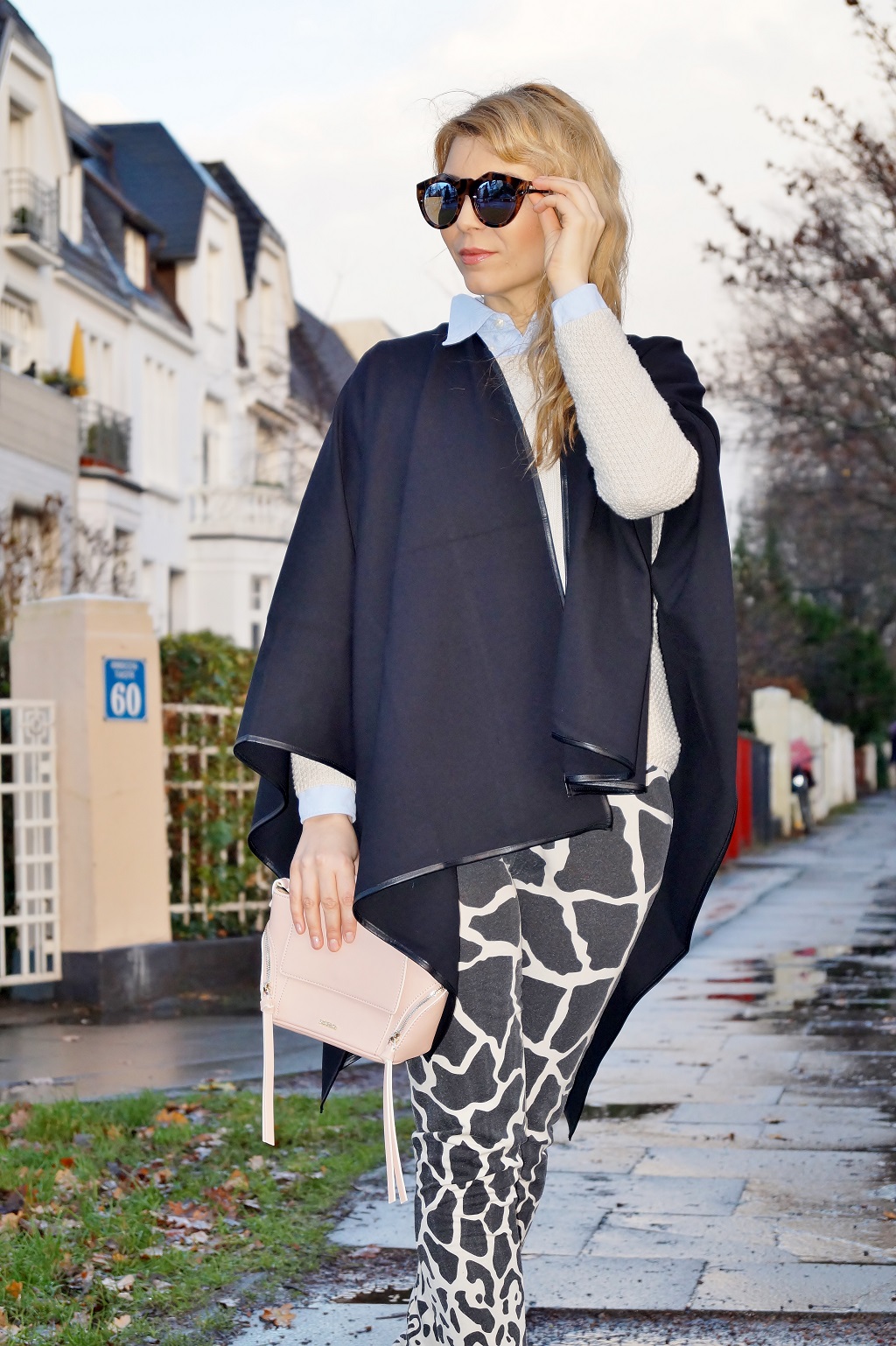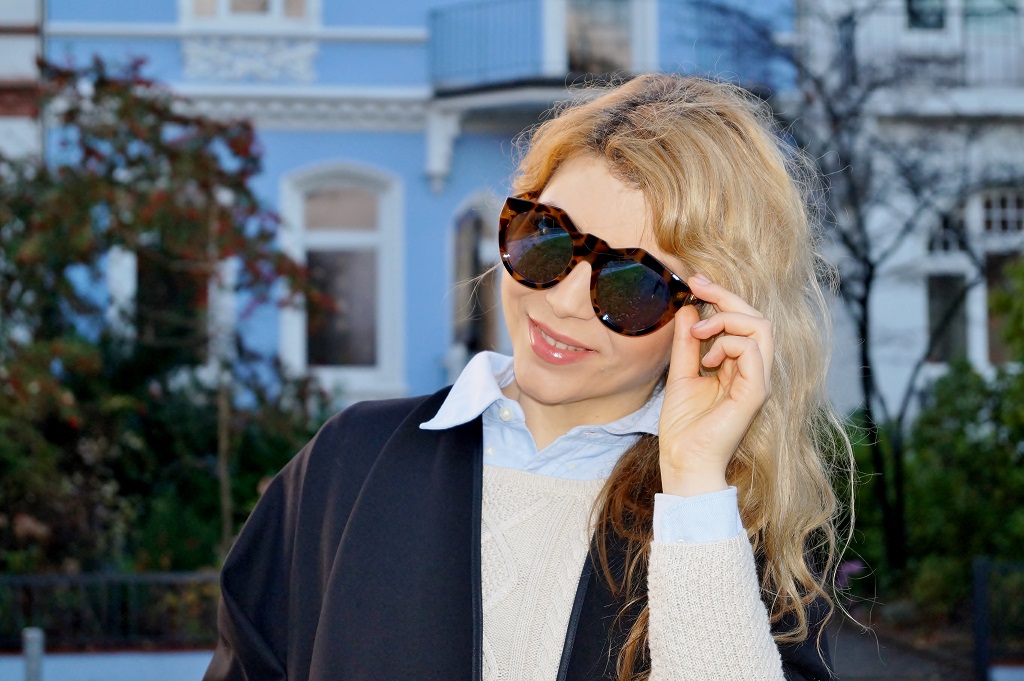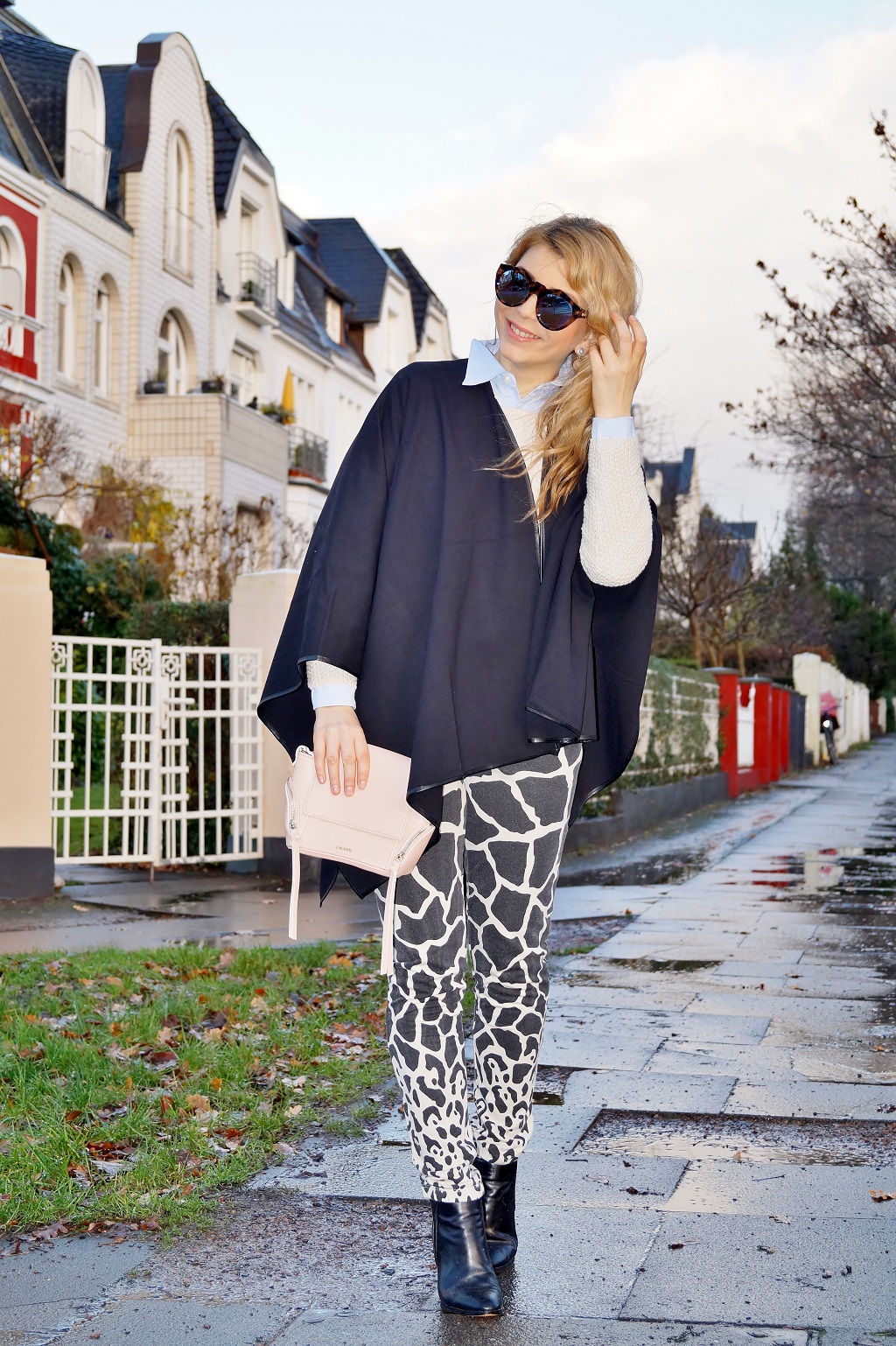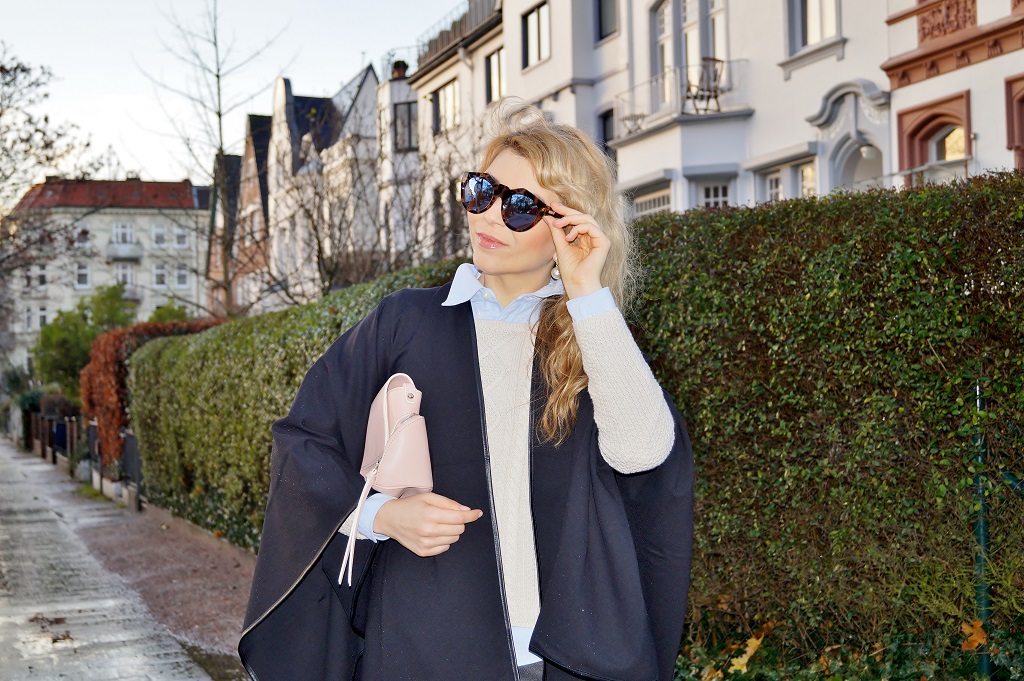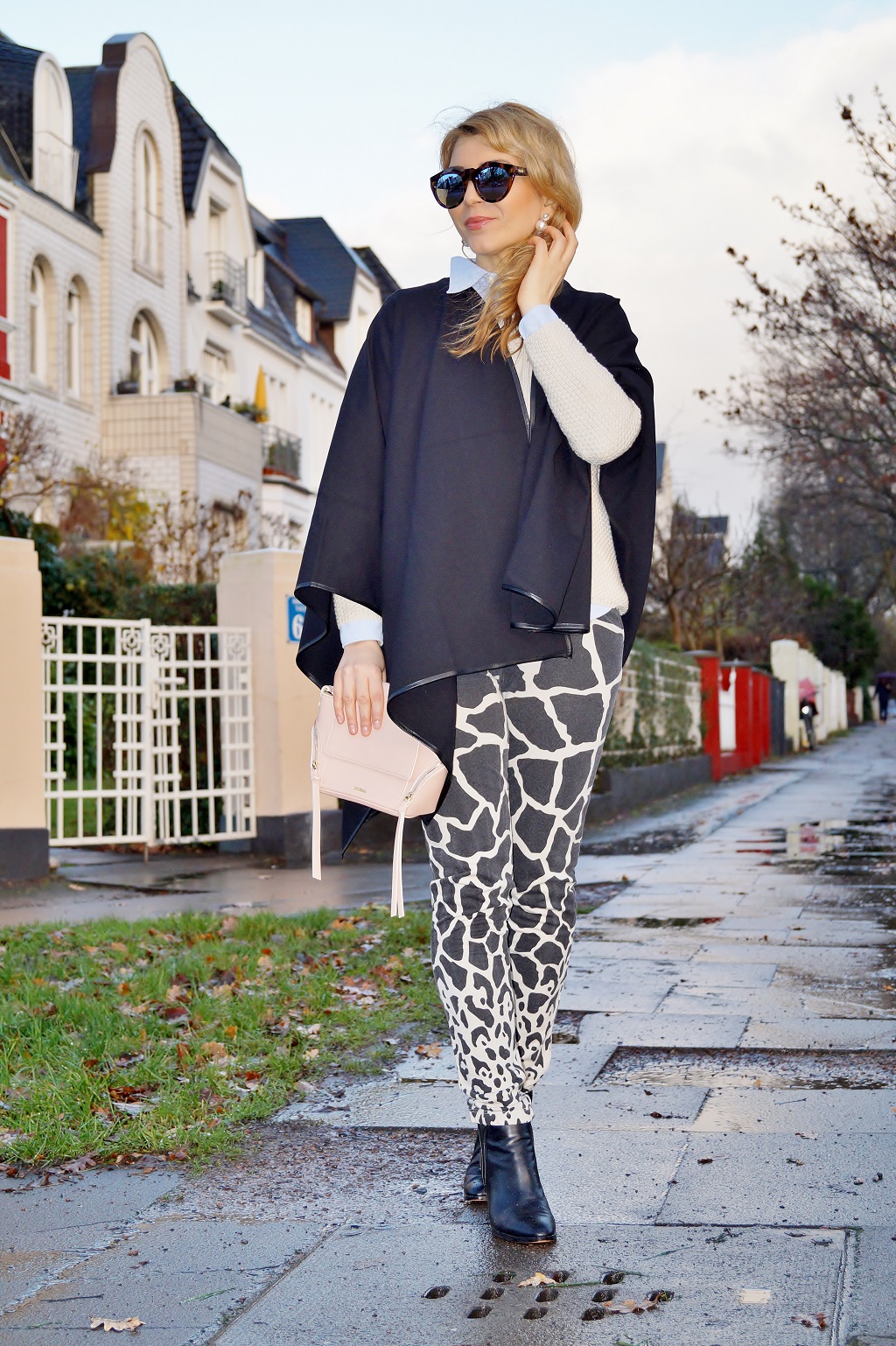 Max&Co Tasche, Denim & Supply Ralph Lauren Pullover,  Blaumax Poncho, Juvia Jogging-Hose mit Animal Print, Polo Ralph Lauren Hemdbluse, Le Specs Sonnenbrille, Michael Kors Ankle Boots
ENGLISH: Casual Between the Holidays
Merry Christmas! It run indeed without snow, but with a little rain, thankfully mostly at night, so during the day we could even enjoy the pleasant warm winter weather. I hear from many people, that they find such weather even better than that with deep freezing temperatures. How do you like such weather?
This Christmas we celebrated with the family outside Hamburg and now we are back. So you want to relax after the festive days and to wear casual like I do it. The Blaumax poncho over the Ralph Lauren sweater is perfectly good for a mild winter weather. The sporty elegant Juvia jogging pants with an animal print are not only comfortable, but also make the outfit funky and interesting, as well as the mirrored Le Specs sunglasses. Now I am preparing for the next holidays, and so do definitely you. Happy New Year! Have a great celebration!