Wenn man reist, hat man nicht die Gelegenheit, sich selbst etwas Leckeres zu kochen, wie eben gemütlich Zuhause. Dementsprechend sind Snack- oder Kaffee und Kuchenpausen unterwegs notwendig. Somit haben wir auch einige Cafe- und Restaurantbesuche gemacht und möchte euch meine Eindrücke mitteilen.
Just Cavalli Club Milano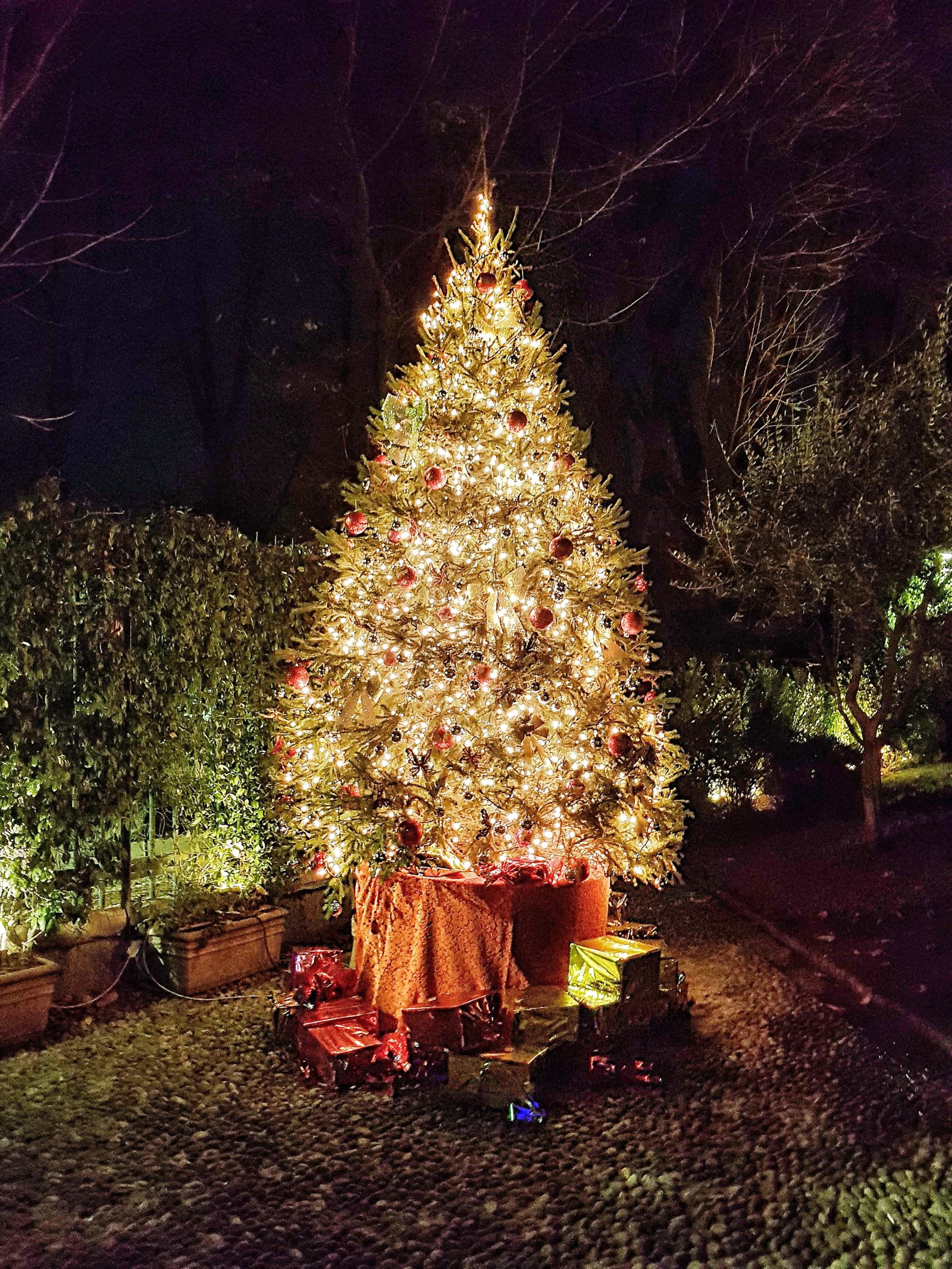 Just Cavalli Club Milano hat uns positiv beeindruckt. Zu dem verglasten Club mussten wir über einen kleinen Garten an einem hübsch dekorierten Tannenbaum vorbei gehen. Immerhin waren wir in der Adventszeit in Mailand und durften diese Stimmung auch im Club spüren. Dort hatte ich ein Meeting mit den ASW-Milan-Mitgliedern, da ich selbst über die Mitgliedschaft verfüge. Überraschend angenehm war, dass man gegen den üblichen kleinen Eintrittsbetrag einen Cocktail und Zugang zu einem Buffet, das kontinuierlich nachgefüllt wurde, bekam, sodass der Wert der Gegenleistung den Eingangspreis überstieg. Zumindest hatte man dieses Gefühl. Das haben sie gut gemacht.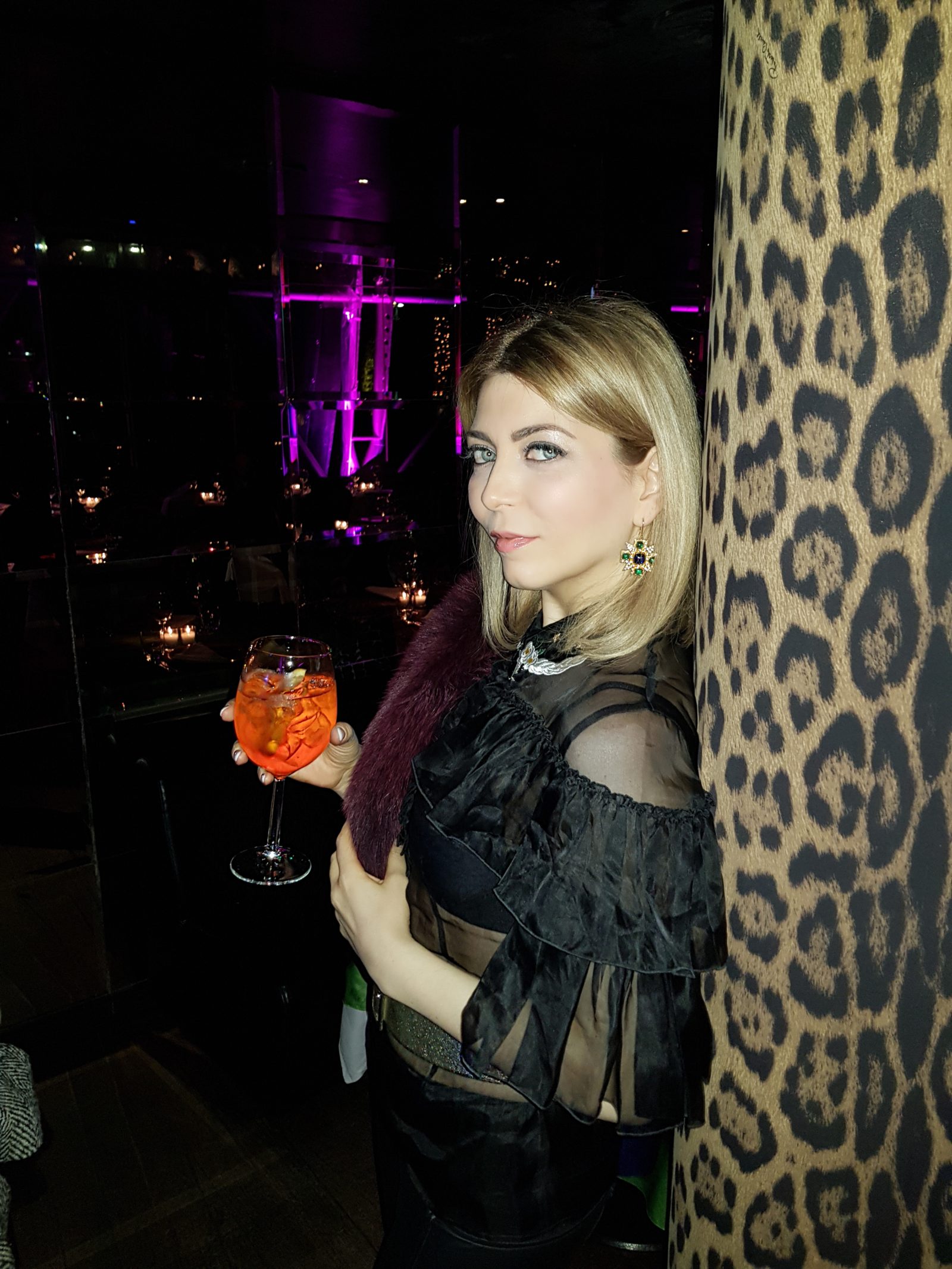 Ristorante Savini Milano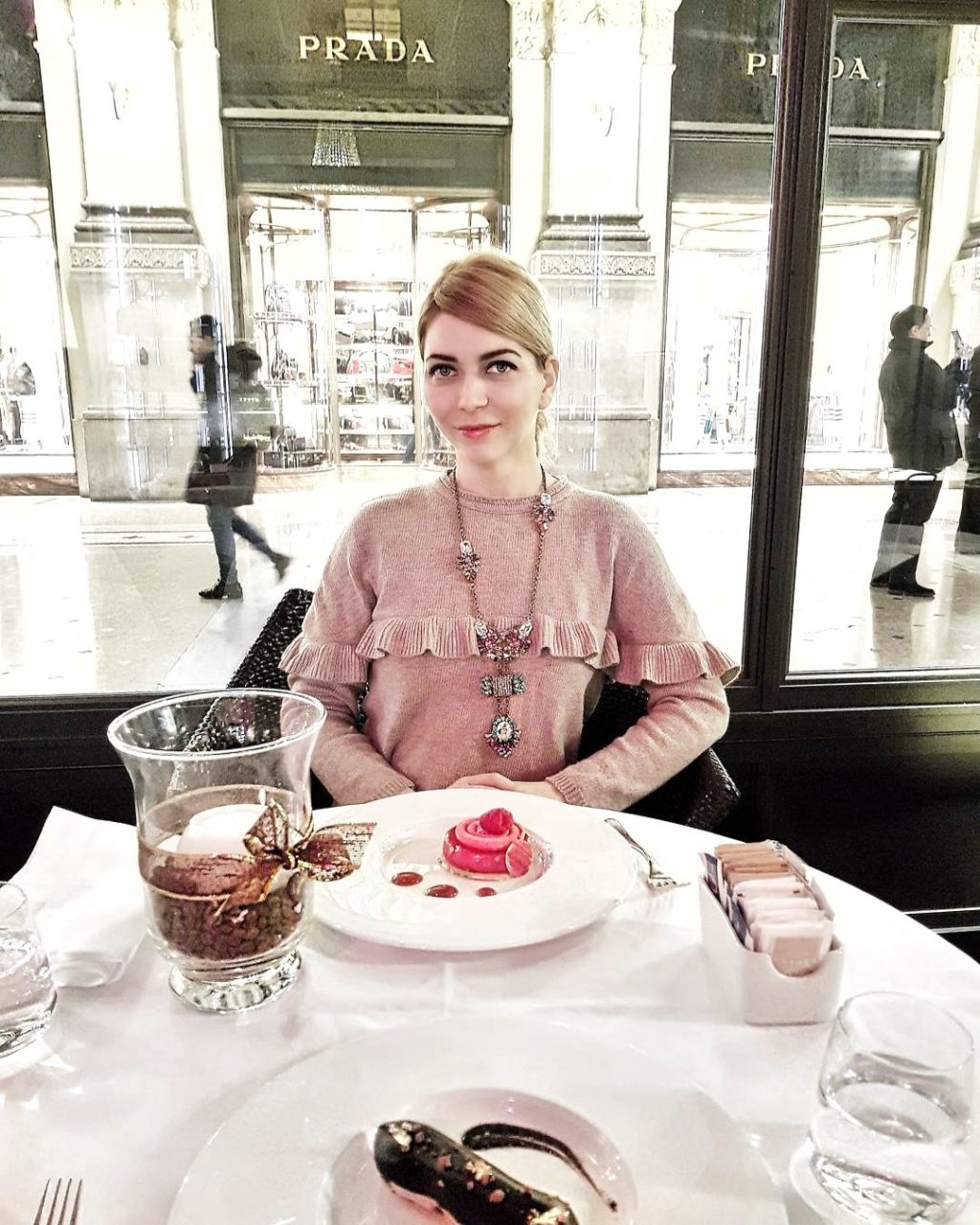 Das bekannte Restaurant Savini hat uns nicht so ganz überzeugt. Die Lage in der Galleria Vittorio Emanuele II und die Innenausstatung des Restaurants waren beeindruckend, Preis- und Leistungsverhältnis sind leider nicht befriedigend – total überteuert und das Essen ist so so. Wie man so sagt eher ein Touristenlokal.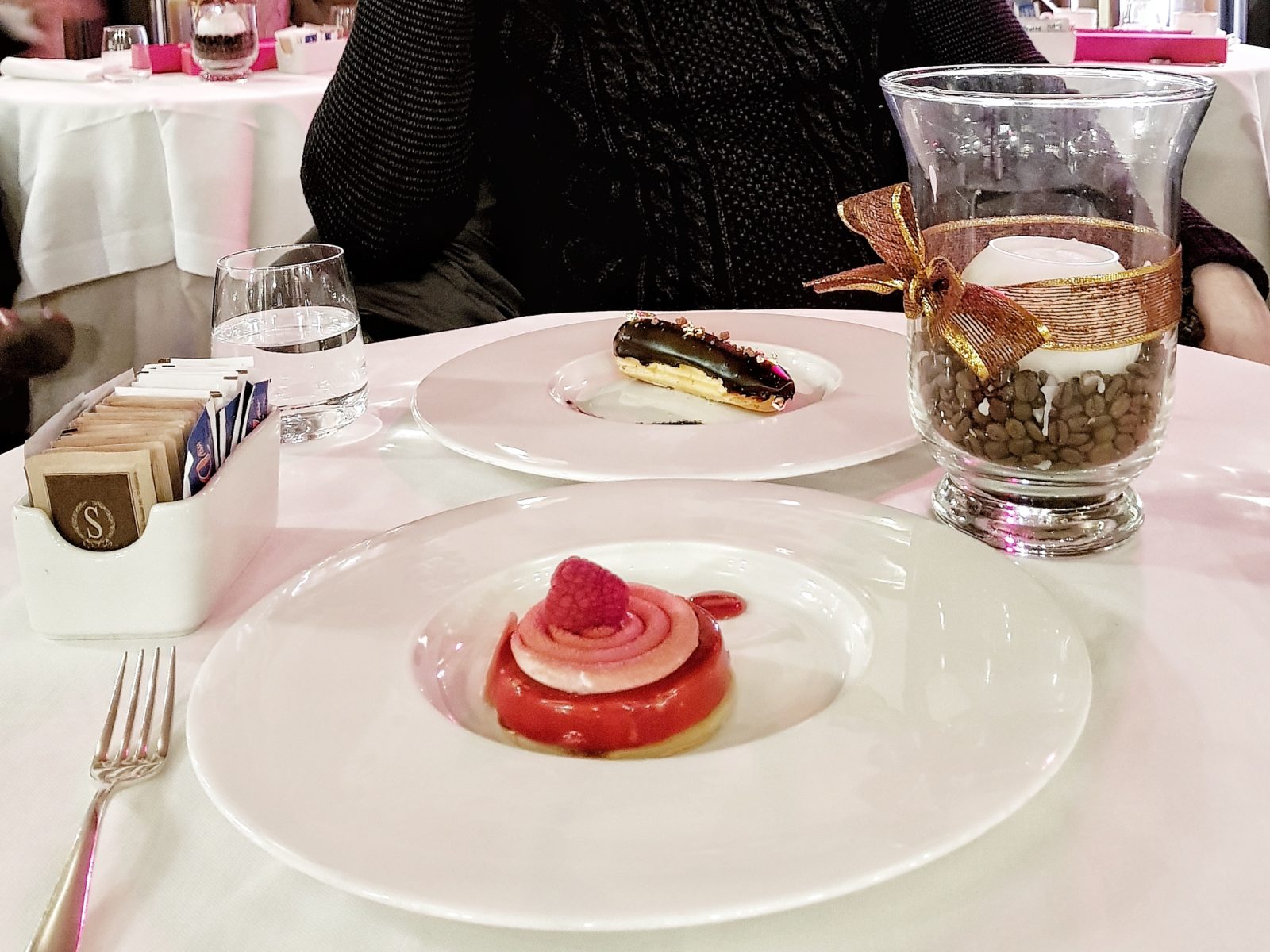 Emporio Armani Caffè Milano
Im Armani Cafe hatten wir unsere Kaffee und Kuchenpause bevor wir in das Theater La Scala zu der Ballettvorstellung gingen (Bericht hier). Das Cafe ist sehr minimalistisch eingerichtet, aber nett. Der Kaffee und Kuchen waren auch köstlich – ganz nett.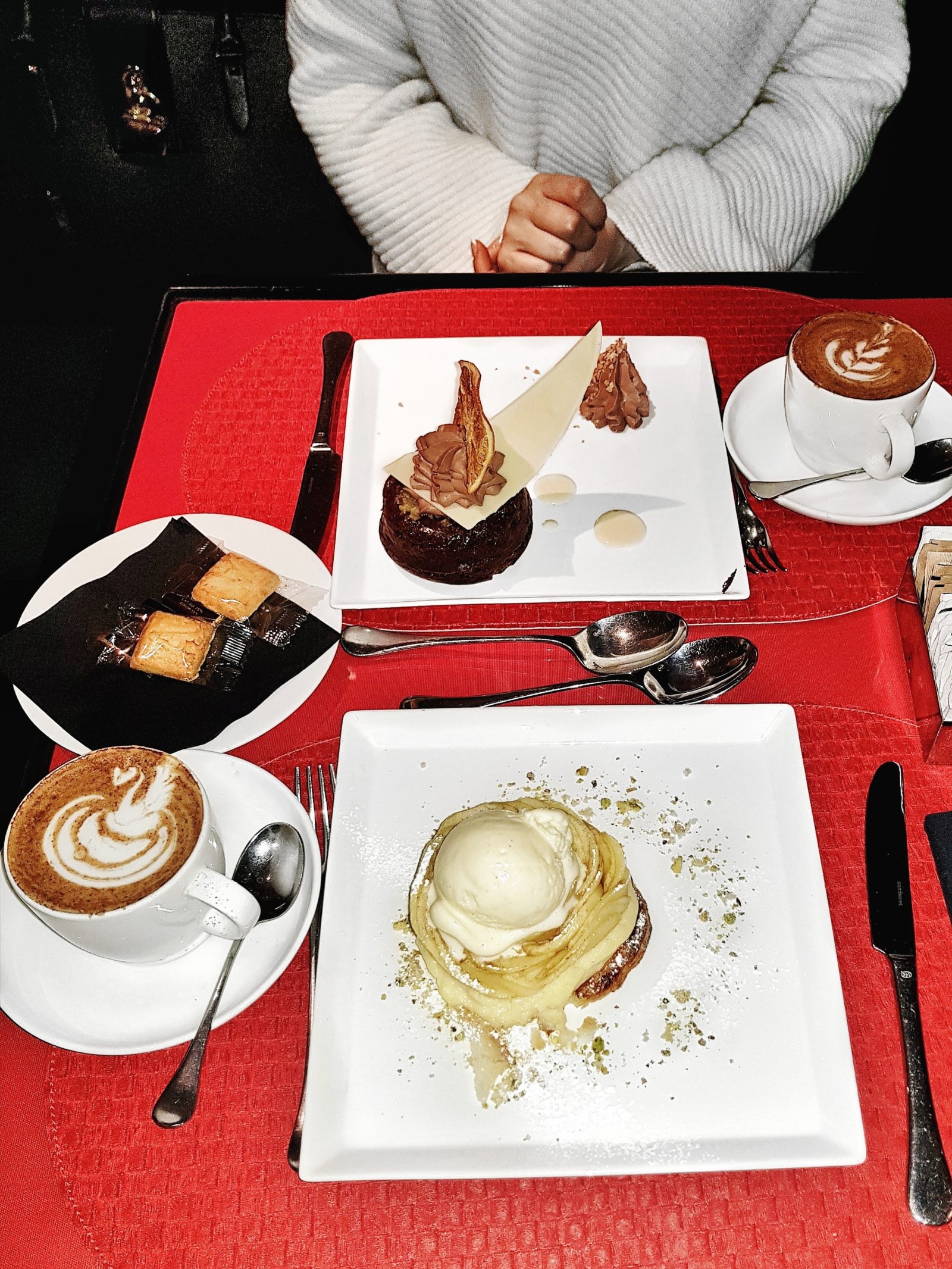 Tramè e Tè – Tea Bar
Die Tramè e Tè Tea Bar haben wir zufällig entdeckt, da wir nach unserer Ankunft im Mailand früh am Morgen nach einem Cafe für das Frühstück gesucht haben. Das Cafe bietet verschiedene leckere Teesorten, Kaffee, Kuchen, Sandwiches und verschiedene Snackmenüs – preiswert.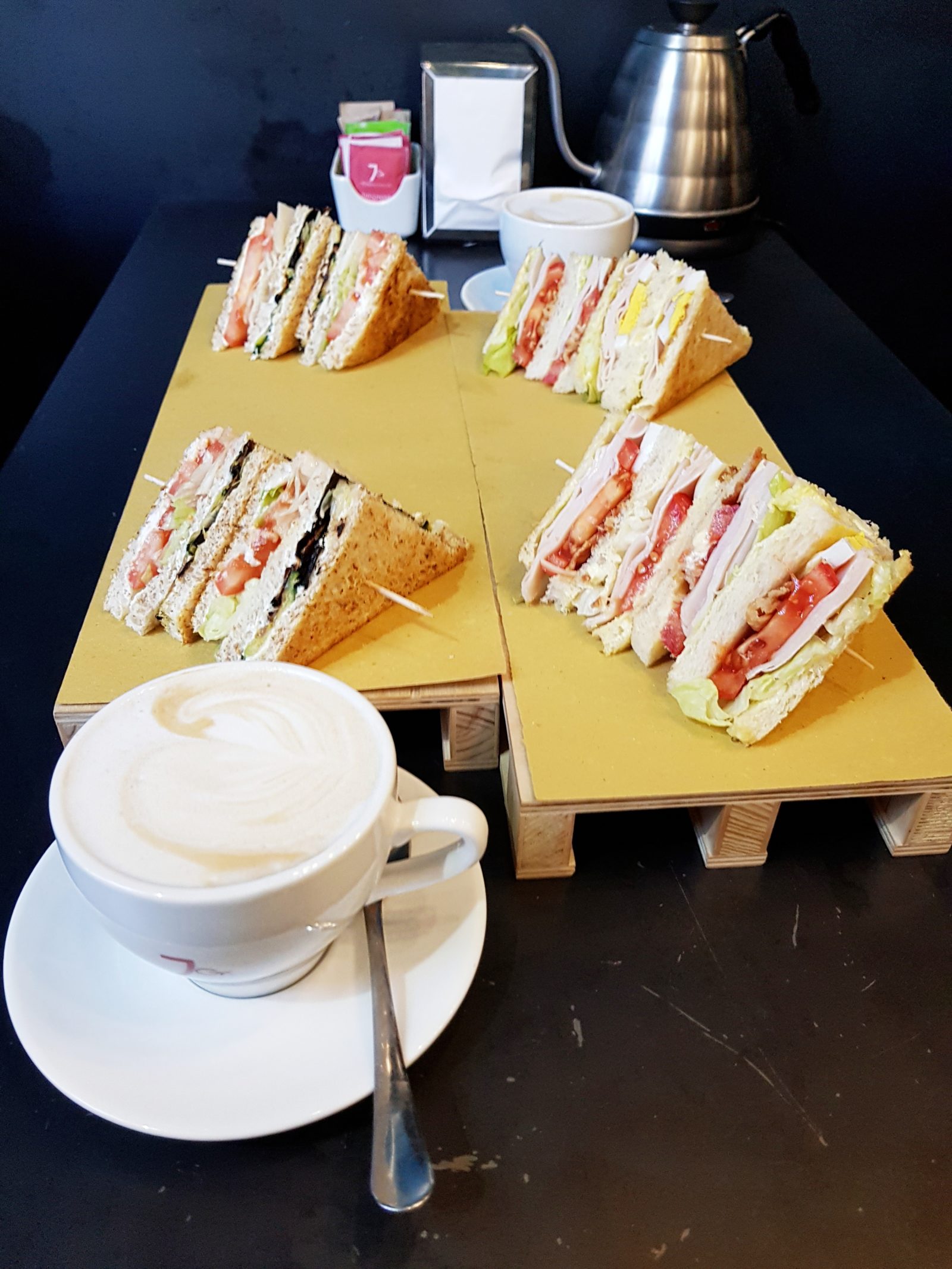 English: Discovering Gastronomy in Milan
When you travel, you do not have the opportunity to cook something delicious for yourself, like at home. Accordingly, snack or coffee and cake breaks are necessary if you are on the go. Thus, we have also made some cafes and restaurants visits and I would like to share my impressions.
Just Cavalli Club Milano
Just Cavalli Club Milano impressed us positively. To the glazed club we had to go through a small garden and pass a beautifully decorated Christmas Tree. We were in the Advent season in Milan and could feel this athmosphere in the club as well. There I had a meeting with the ASW Milan members, because I posses a membership. It was pleasant to get a cocktail and access to a buffet, which was constantly refilled, for the usual small entrance fee, so that the value of the consideration exceeded the entrance price. At least you had that feeling. It was amazing!
Ristorante Savini Milano
The famous restaurant Savini did not really convince us. The location in the Galleria Vittorio Emanuele II and the interior of the restaurant were impressive, price and performance ratio are unfortunately not satisfactory – totally overpriced and the food is only ok. As you say, rather a tourist spot.
Emporio Armani Caffè Milano
In the Armani Cafe we ​​had our coffee and cake break before we went to the La Scala Theater for the ballet performance (post here). The cafe is decorated in a minimalist style but pretty. Our coffees and cakes were beautiful and delicious – really nice.
Tramè e Tè – Tea Bar
We discovered the Tramè e Tea Tea Bar by accident, since we were looking for a cafe for breakfast after our arrival in Milan early in the morning. The cafe offers a variety of delicious teas, coffees, cakes, sandwiches and various snack menus – reasonably priced. We liked this small cushy cafe.