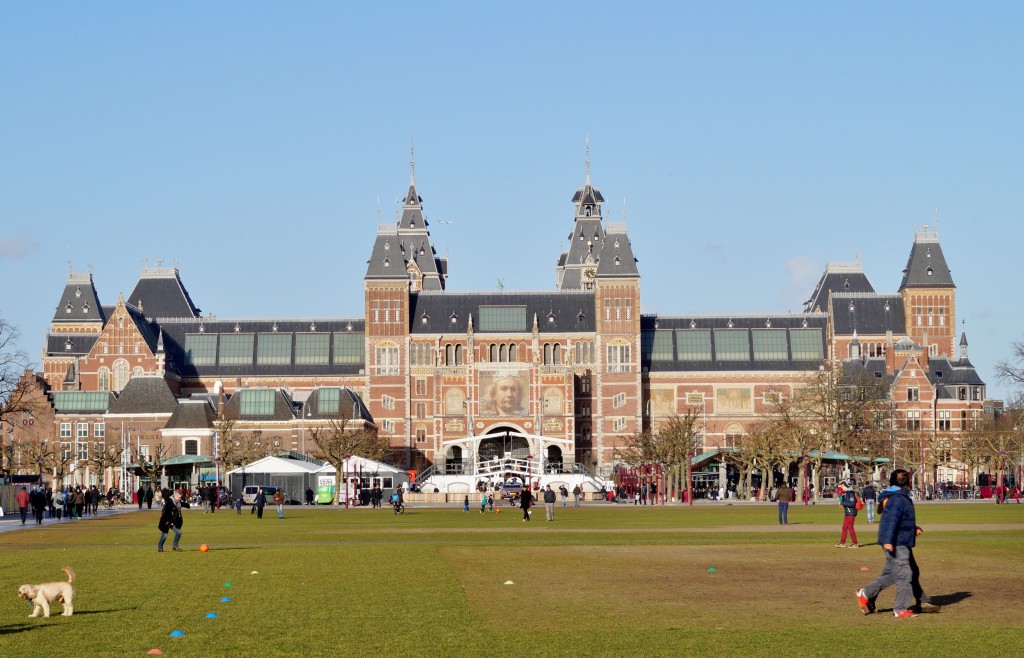 Zwei Shirts, zwei Pullis, zwei Hosen, zwei Trenchcoats, zwei paar Schuhe und einen Koffer für Zwei! Ihr wisst bereits, dass Thorsten und ich vor einem Monat in Amsterdam waren. In diesem Post wollte ich euch einen Überblick über die Sehenswürdigkeiten verschaffen, die wir während unserer Reise besichtigten, besichtigen wollten und irgendwann besichtigen werden. Eigentlich schafften wir in vier Tagen ziemlich viel. Leider war das Diamantenmuseum wegen der Renovierungsarbeiten geschlossen und für das Rijksmuseum mit der Rembrandt-Ausstellung hatten wir leider keine Zeit mehr. Also haben wir noch mehr Gründe, wieder nach Amsterdam  zu kommen. Ebenfalls seht ihr auf einen Blick, wie ich meine wenigen Stücke zu immer neuen Outfits kombiniere. So lässt sich leicht reisen, ohne viel unnötiges Zeug mit zu nehmen. Für die Städtereisen entscheide ich mich meistens für die Kleidungsstücke in neutralen Farben, wie Schwarz, Weiß, Grau- und Beigetöne, die Farbigen überlasse ich dem Strand. Viel Spaß mit den Sehenswürdigkeiten, Tipps und Outfits.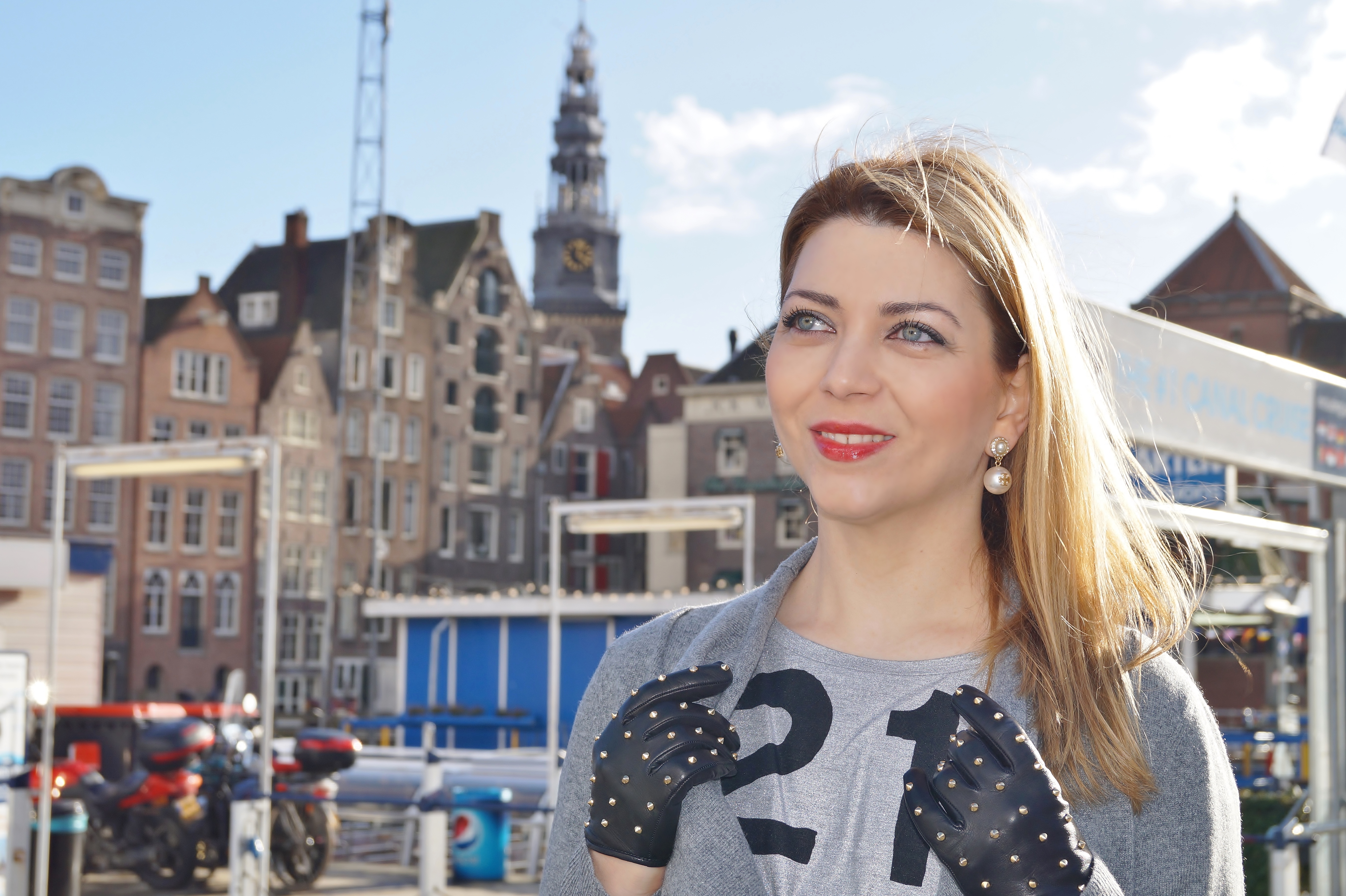 Tassenmuseum Hendrikje Amsterdam – Museum of Bags & Purses
Kaschmir Cardigan und Printshirt – edel und frech in Amsterdam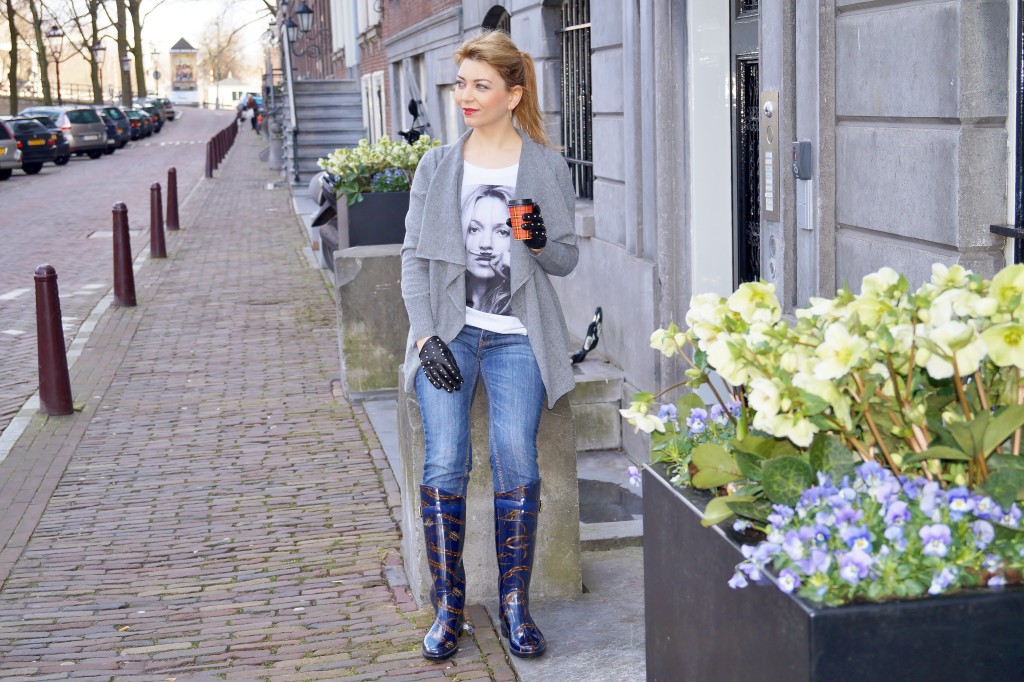 Mode und Architektur – Amsterdam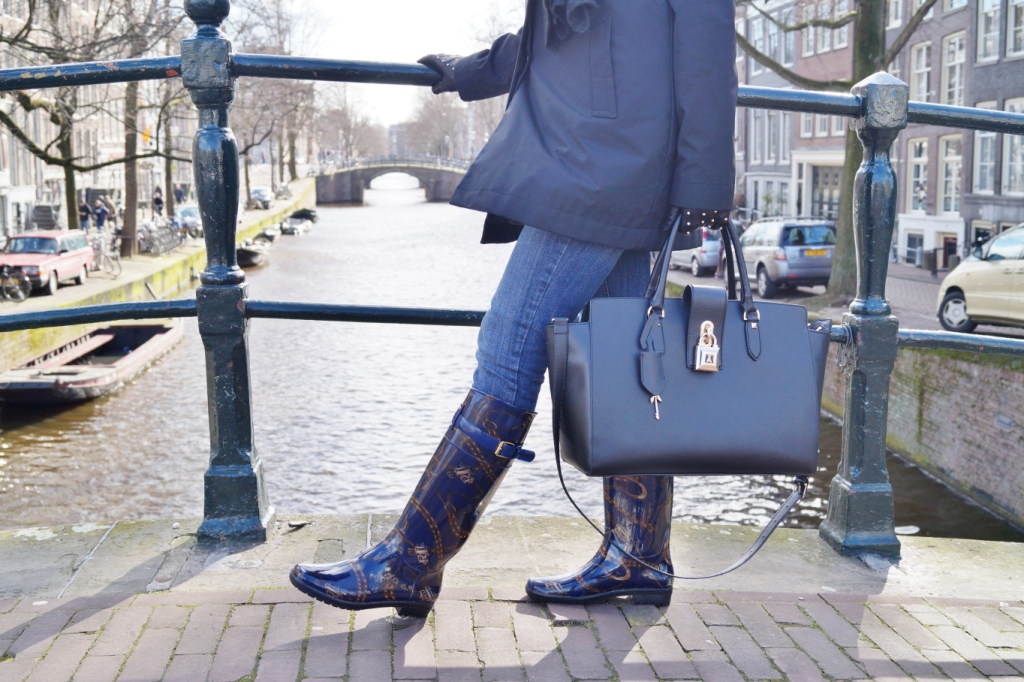 In Overknees und Trenchcoat durch Amsterdam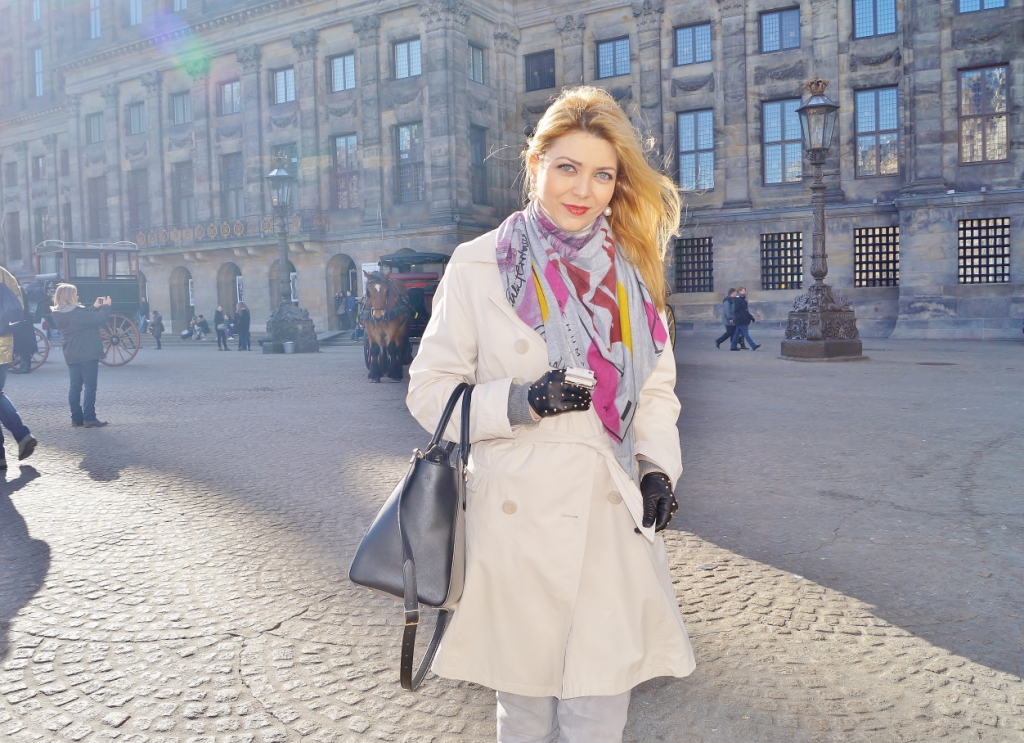 ENGLISH: Amsterdam in Four Days
Two shirts, two sweaters, two pairs of pants, two trench coats, two pairs of shoes and one suitcase for two! As you already know, Thorsten and I were in Amsterdam a month ago. In this post I want to give you an overview of the local attractions that we visited during our trip, wanted to visit and will visit sometime. Actually we made in four days pretty much. Unfortunately, the Diamond Museum was closed for the renovation work and for the Rijksmuseum with Rembrandt exhibition we had no time anymore. So we have even more reasons to come back to Amsterdam. Also you can see at a glance, how I create new outfits with only a few items. Thus you can travel easily without taking much unnecessary stuff. For city trips I decide for the most of the clothes in neutral colors, such as black, white, gray and beige tones, the colored articles I leave for the beach. Enjoy the sights, advices and outfits.