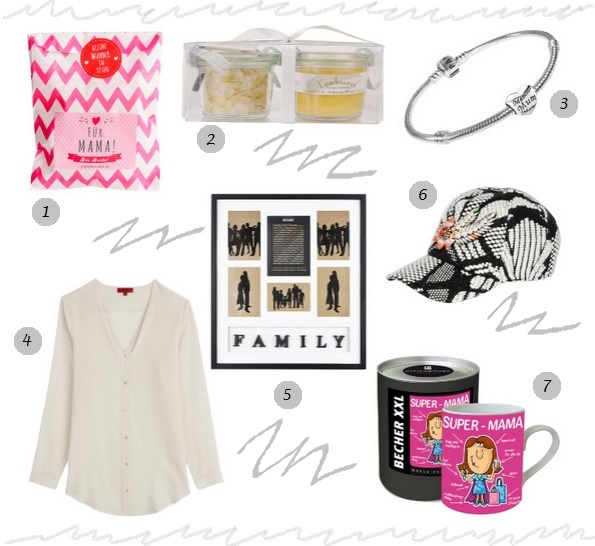 Der Muttertag ist nur noch zwei Wochen entfernt, es ist also an der Zeit, über die Geschenke nachzudenken. Thorsten und ich überlegen noch, was wir dieses Jahr verschenken. Nichtzdestotrotz habe ich schon ein paar Anregungen ausgesucht. Vom Wohlfühl- über modische bis zu persönlichen Artikeln für jeden Geschmack.
Blümchen & Ko Accessoires Set
LaNature Badeset
Pandora Charm "Mum" + Pandora Armband
Seidenbluse Emedea Hugo
Bilderrahmen
SHOUROUK Baseballkappe
Tasse
ENGLISH: Gift Guide for Mother's Day
The Mother's Day is in two weeks and it is time to think about the gifts. Thorsten and I are still thinking. Nevertheless, I have already chosen a few suggestions for you above. From well-being items over the fashionable ones up to personal articles for every taste.