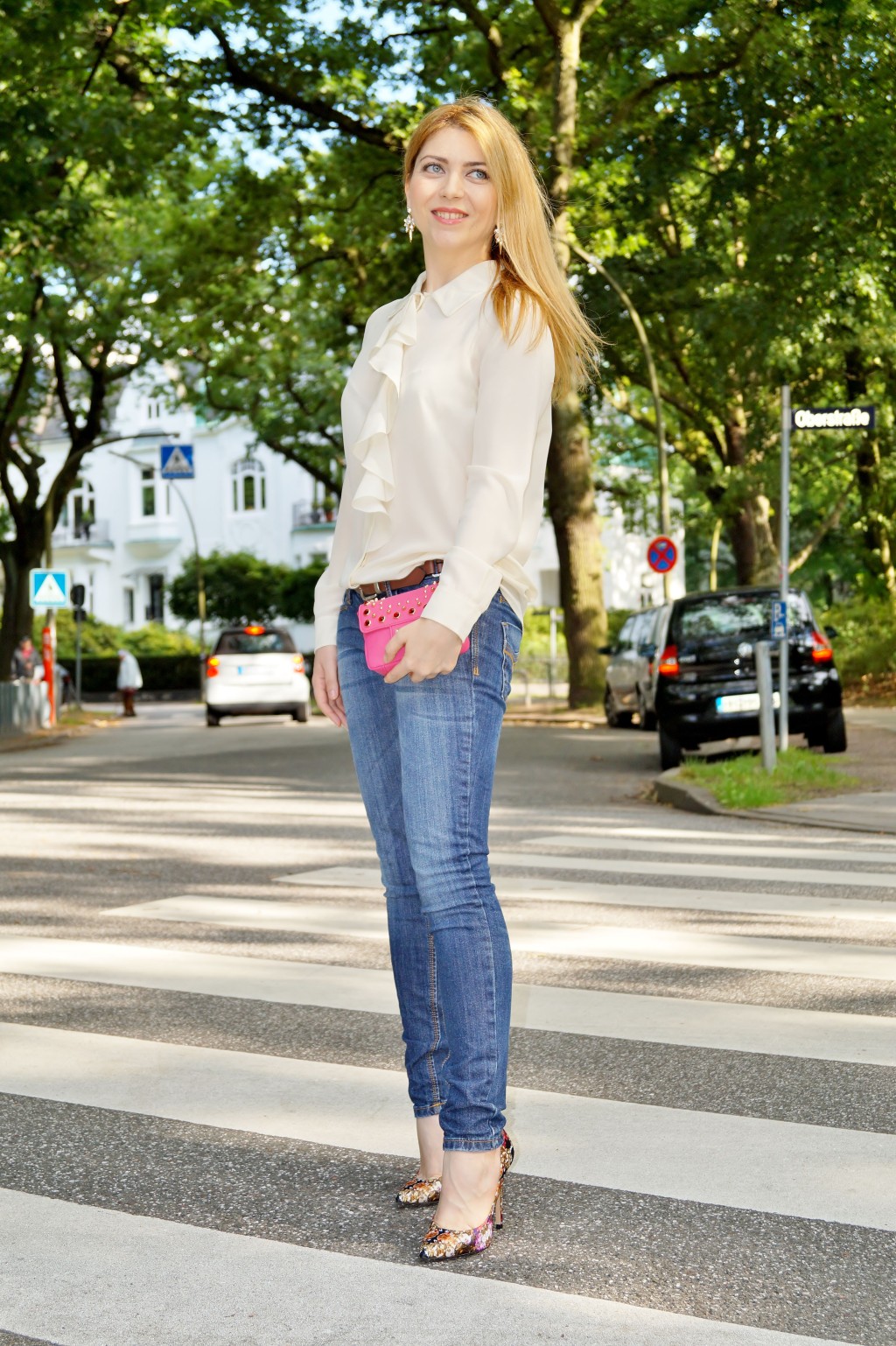 Seidenblusen und Jeans sind meine Lieblings-Outfitkombinationen. Ihr habt mich schon öfter darin gesehen, wie in meinen Posts "Casual Chic: Rote Seidenbluse zu Jeans", "Verrückt, aber wahr! Cape im Sommer!" oder "Geometrisches Muster und Applikation", und auch in Zukunft werdet ihr mich noch öfter darin zu Gesicht bekommen. Diesmal habe ich in meinem Look pinke Akzente durch die Juicy Couture Tasche und die Highheels gesetzt. Ich weiß nicht, was wir Frauen mit der Farbe Pink haben, aber ich kann Pink auch nicht widerstehen und das Minitäschchen von Juicy Couture hat nicht nur diese umwerfende Farbe, sondern auch noch modische Nieten darauf, die die Tasche flippig wirken lassen. Auch die Schuhe mit Blumenmuster sind ein aktueller Trend und bei vielen renomierten Marken zu entdecken. Außerdem trage ich die Ohrringe von einem meiner bevorzugten Schmuckdesigner Anton Heunis. Sie sind modisch-elegant, kommen gut zur Geltung und stehlen der Tasche nicht die Show. Alles ist also an seinem Platz :).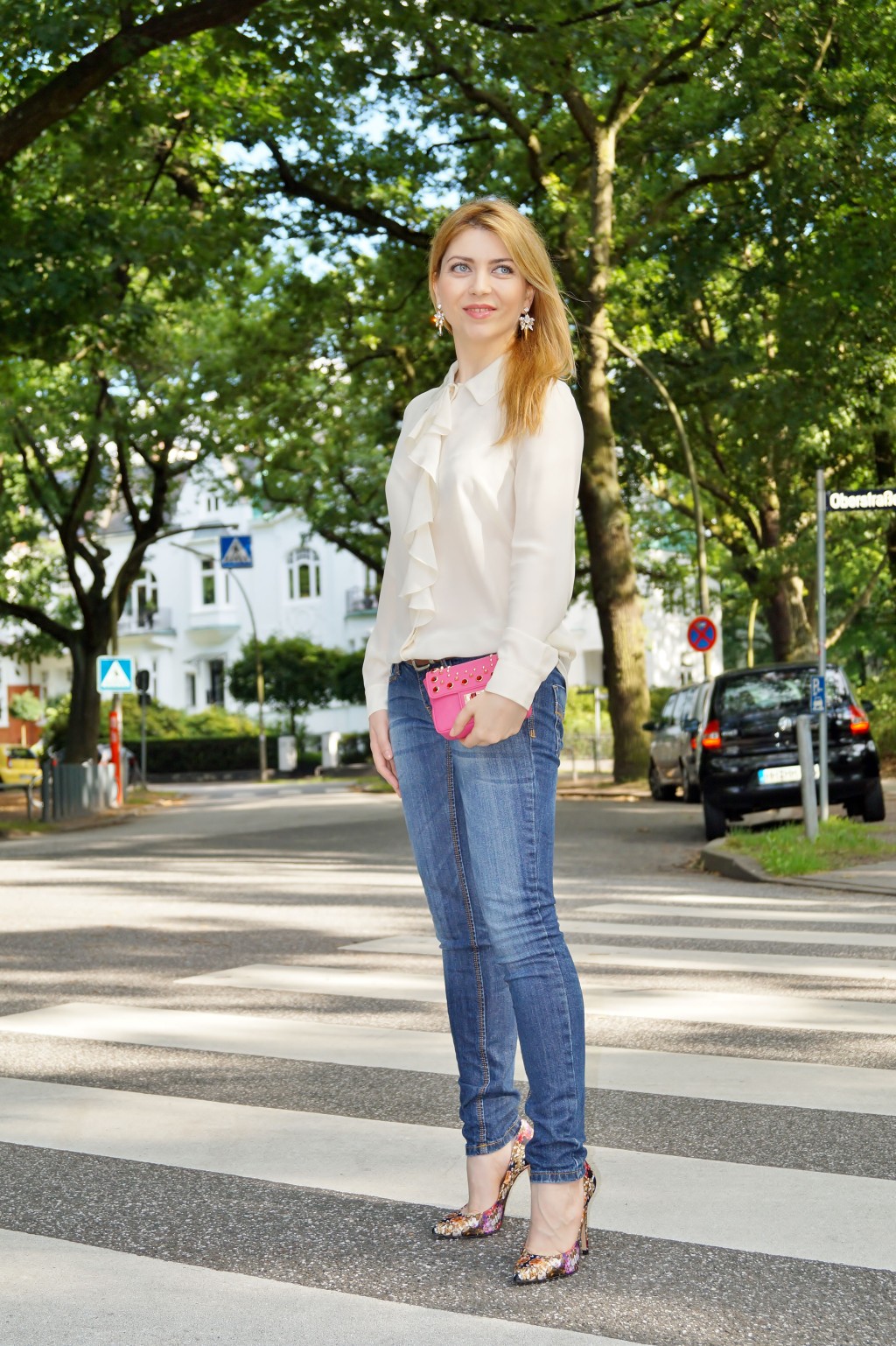 Juicy Couture Mini Tasche, Supertrash Pumps, Moschino Seidenbluse, Mango Jeans, Anton Heunis Ohrringe
ENGLISH: Pink Accents
Silk blouses and jeans are my favorite outfit combinations. You have already seen me in such outfits in my posts "Casual Chic: Red Silk Blouse with Jeans", "Crazy, but true! Cape in the Summer" or "Geometric Pattern and Embroidery" and you will see me more often in those. This time I put pink accents with a Juicy Couture bag and my heels into my look. I do not know why we women like pink, but I can not resist pink color as well and the mini bag by Juicy Couture has not only this gorgeous color, but also the fashionable rivets on it that let the bag look funky. The shoes with flower pattern are a current trend and can be found by many renowned brands. In addition, I wear the earrings by one of my favorite jewelry designers Anton Heunis. They are fashionable and elegant, come to best advantage. So everything is in its place :).