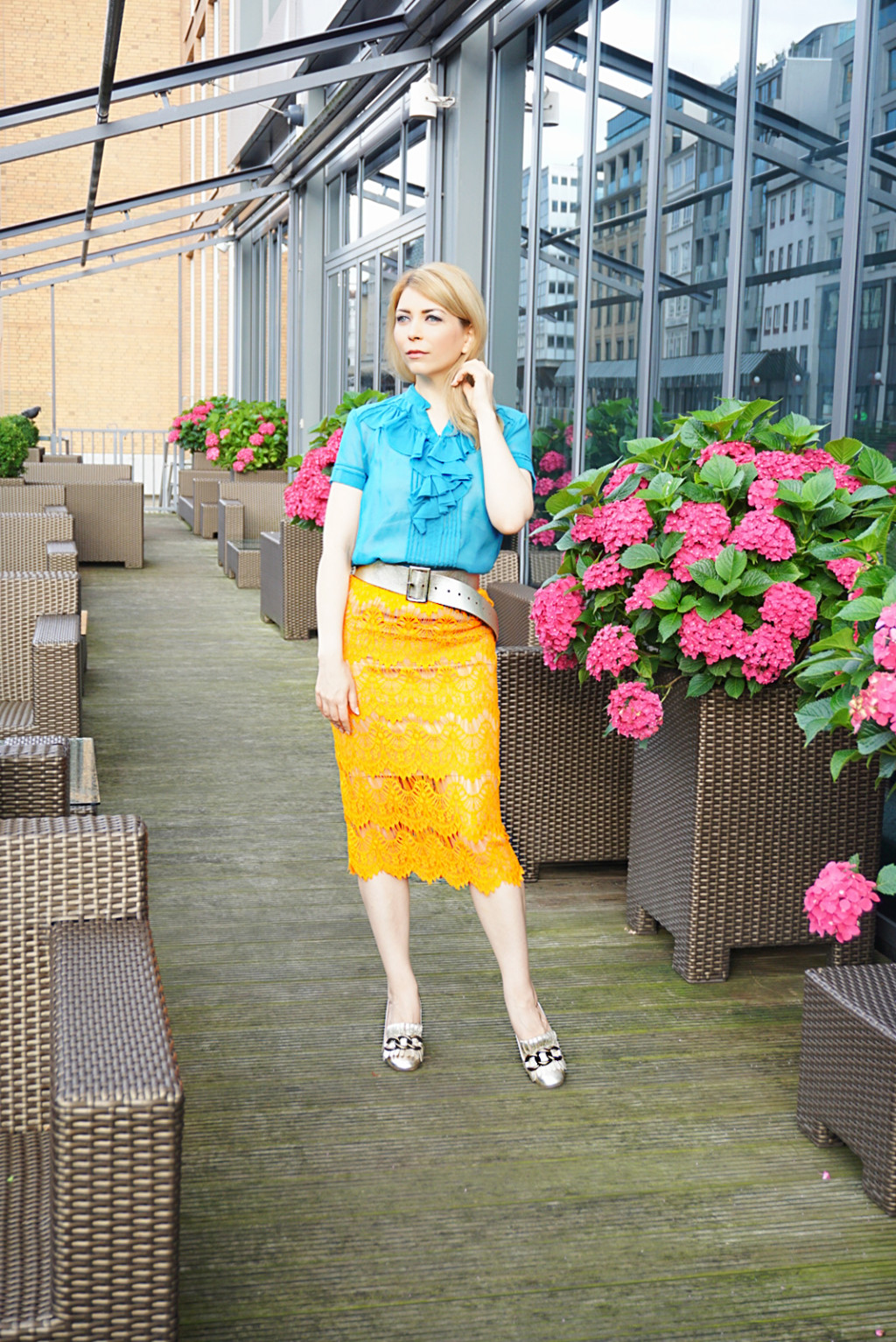 Manchmal oder vielleicht sogar öfter habe ich Lust auf Farben, denn fröhliche Farben können die Laune steigern und den regnerischen Tag noch retten :). An dem Tag als dieser Look entstanden ist, war auch das Wetter etwas regnerisch, sodass wir uns haupsächlich innen aufhalten mussten. Daher haben mein Mann und ich ihn im Café des Hotels Sofitel Hamburg an der Tasse Kaffe und einem Stück hausgemachten Kirschkäsekuchen verbracht.
Ich liebe Blumen, daher war ich hin und weg von den großen Blumendekorationen auf der Terrasse des Cafés. Abgesehen von den knallfarbigen Blumen waren auch die Sesseln im Café giftig grün, dadurch sind die Fotos besonders bunt geworden – war wirklich nicht geplant, aber passte! Den Look zum Shoppen findet ihr unter den Fotos.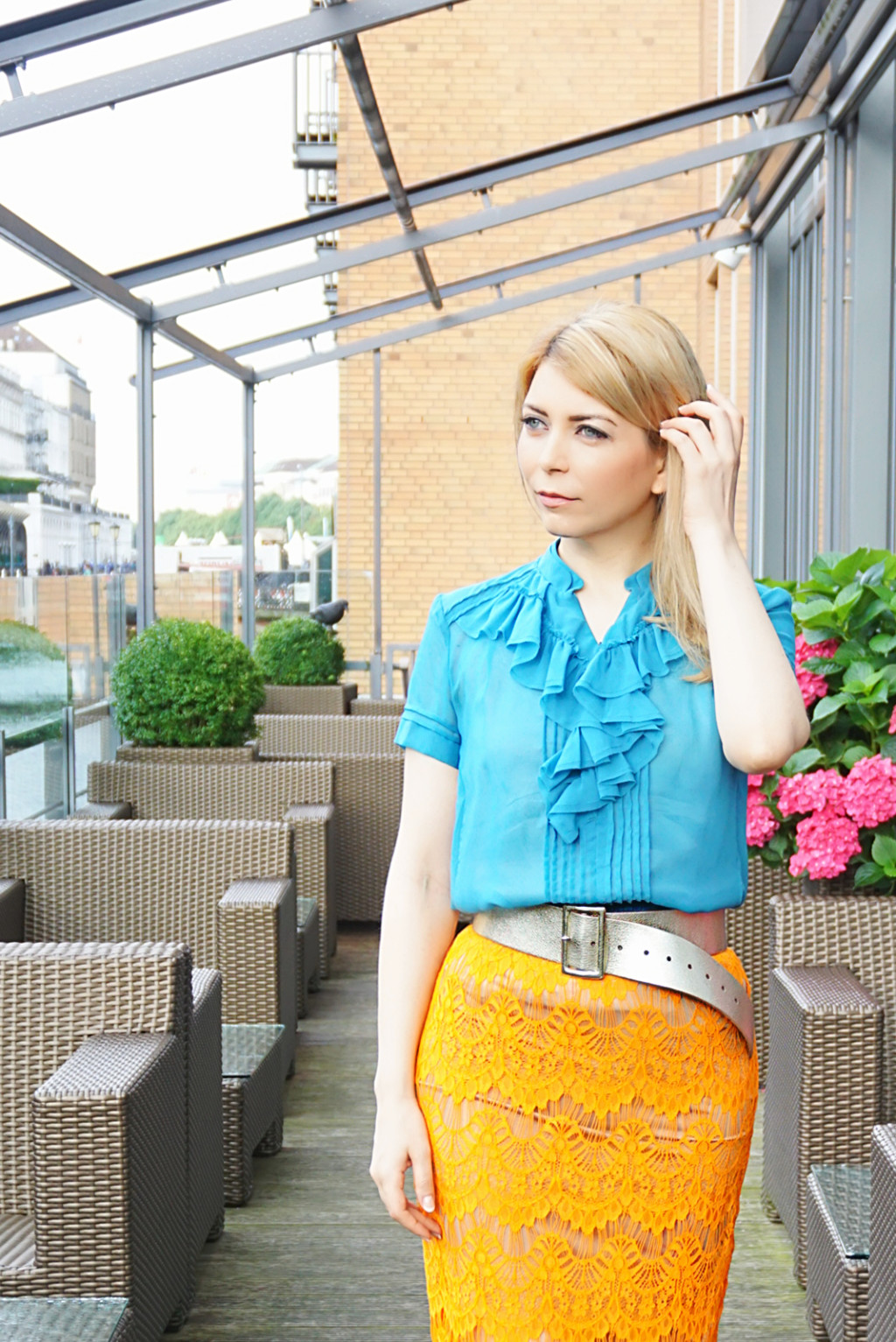 Wearing: Dsquared2 Bag, Liu Jo Rock, George J. Love Pumps, Max Mara Belt, Atos Lombardini Blouse
English: Some Color Will Brighten Up Your Day
Sometimes, or even more often, I like bright colors, because cheerful colors can boost the mood and still save the rainy day :). On that day when this look was created, the weather was a bit rainy, so we had to stay mostly inside. Therefore, my husband and I spent it in the café of the hotel Sofitel Hamburg with a cup of coffee and a piece of homemade cherry cheesecake.
I love flowers, so I loved the large flower decorations on the terrace of the café. Apart from the bright flowers, the chairs in the cafe were also poisonous green, so the photos have become particularly colorful – it was really not planned, but fits! You can find the look for shopping under the pics.