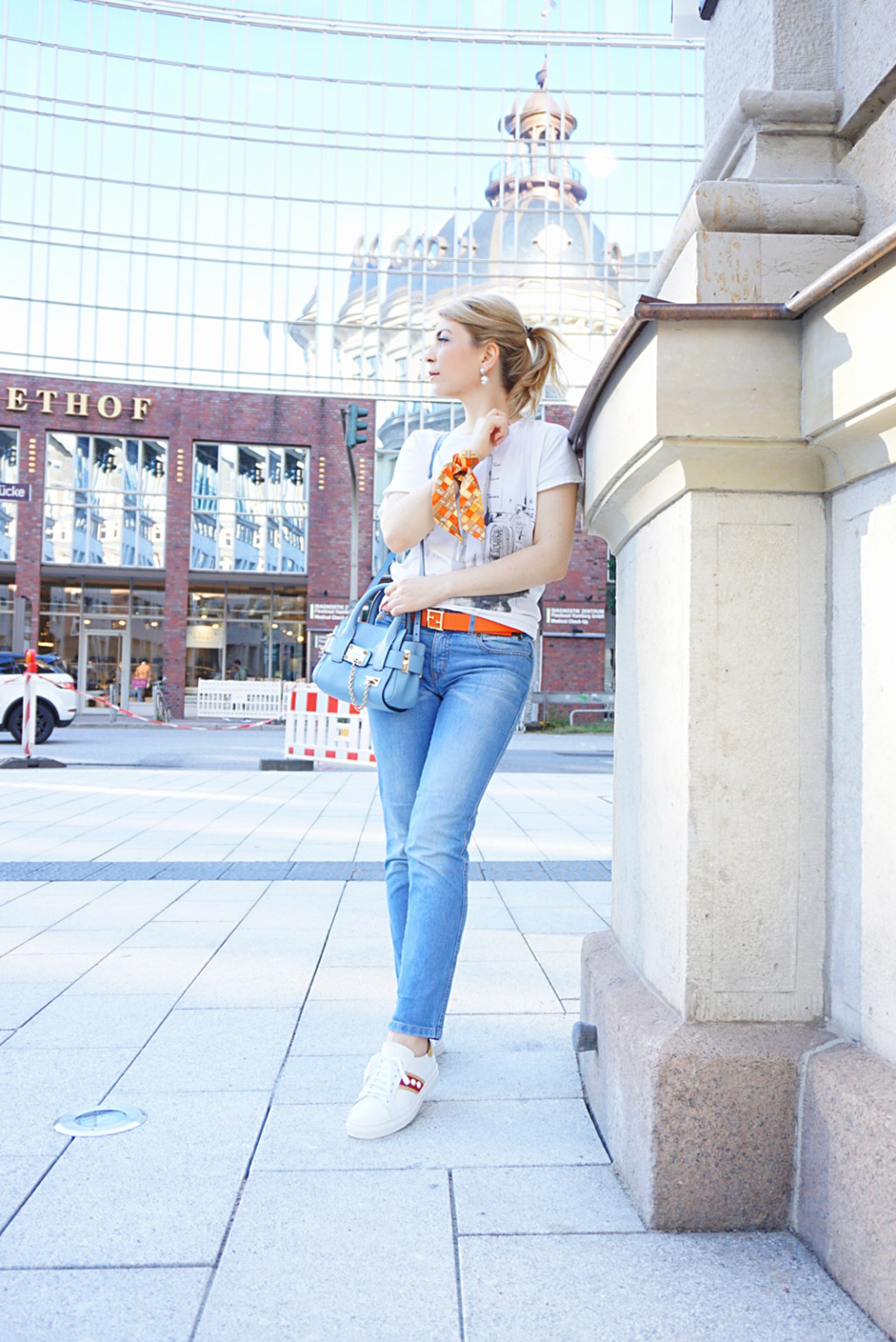 Wie ihr vielleicht gemerkt habt, habe ich im Sommer mit dem Blog "Ferien" eingelegt. Natürlich nicht weil ich Ferien hatte, als Selbstständiger hast du sie nie und als Blogger vor allem nicht, sondern, weil ich im Hintergrund an mehreren Projekten arbeite, die sehr zeitaufwendig sind. Aber ich liebe was ich tue und auf meinem Instagram bin ich weiterhin aktiv. Also falls ihr meine Empfehlungen vermisst, willkommen auf meinem Instagram @yuliya_savytska und aktuell noch auf @yuliya_savytska_illustration, da ich noch mein Projekt mit Illustrationen angefangen habe. Puh, mir reicht die Zeit einfach nicht! Kann ich bitte einen 48 Std. Tag haben, obwohl der würde mir vermutlich auch nicht reichen.
Habt ihr auch so ein Gefühl, dass der Tag zu kurz ist, um alles Geplante zu erledigen? In jedem Fall wünsche ich euch einen entspannten Tag und ein passendes Casual-Outfit habe ich auch für euch heute.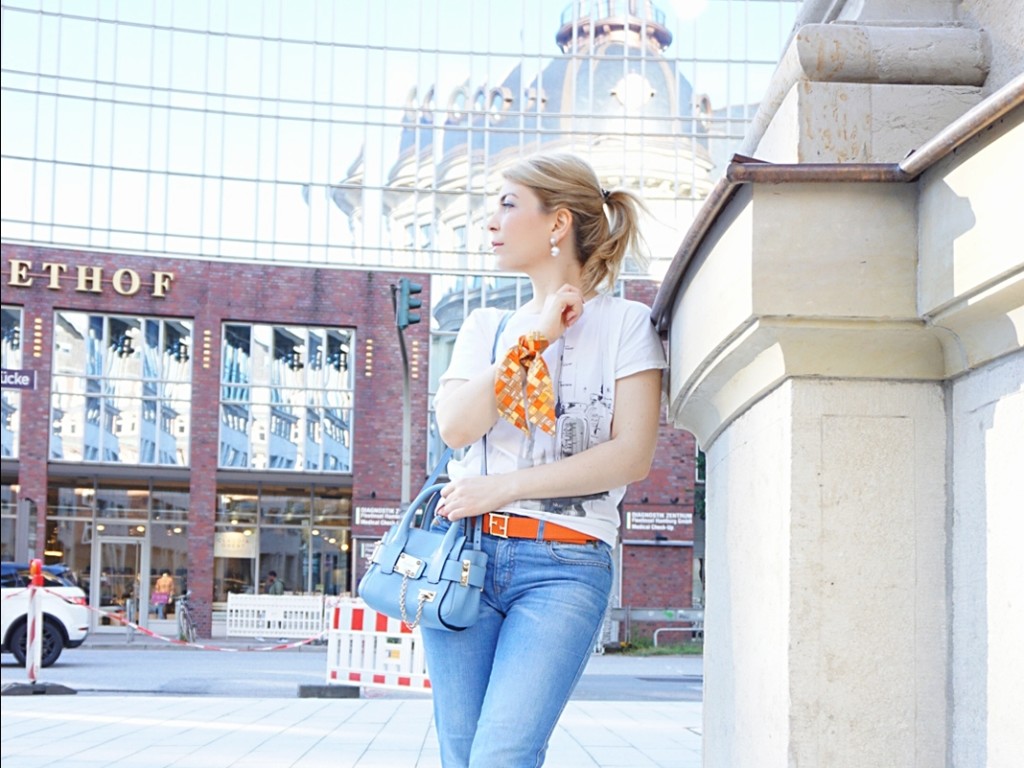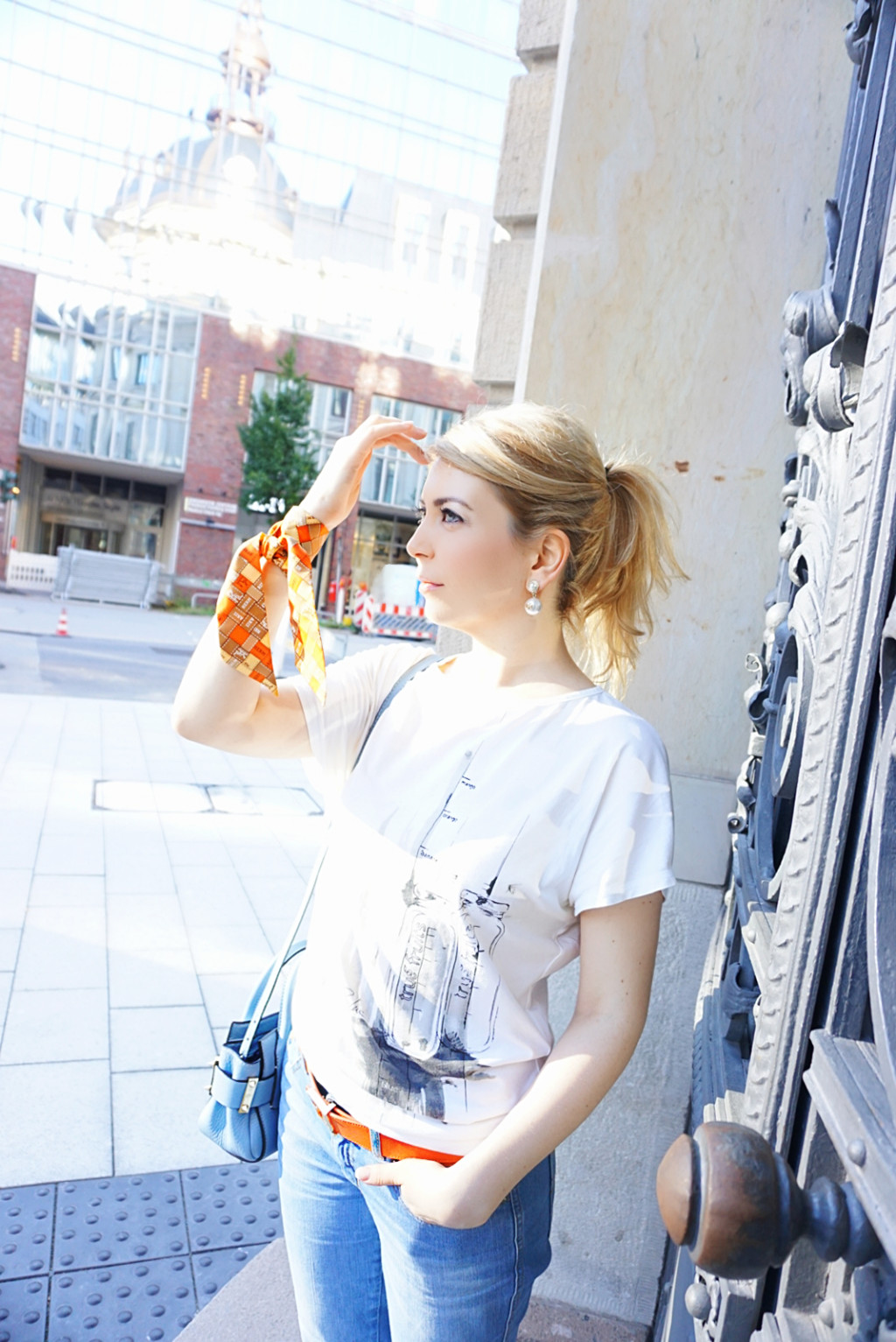 Wearing Hermès Seidentwilly, Dsquared2 Bag, Fendi Belt, See by Chloé Jeans, Strenesse Shirt, 8 Sneakers
English: 

Casual Outfit – Embellished Sneakers
As you may have noticed, I made summer "holidays" with my blog. Of course not because I have holidays, as a freelancer you never have them and as a blogger especially not (though I love what I do), but because I work in the background on several projects, which are very time-consuming. But on my Instagram I am still active. So if you miss my recommendations, welcome to my Instagram @yuliya_savytska and currently still on @yuliya_savytska_illustration, since I have started my project with illustrations. Pff, I just do not have enough time! Can I please have a 48 hours day, although it would probably not be enough for me as well.
Do you know such a feeling that the day is too short to do everything planned? In any case I wish you a relaxed day and also I have for you a suitable casual outfit for such a day.