In Hamburg wird das Wetter bereits Ende August kühler. Obwohl bekanntlich der Sommer im Norden sowieso nicht wirklich in Schwung kommt. Dieser Fotoshoot Tag war sowieso crazy! Das Wetter wechselte "im Minutentakt", mal sonnig und warm, mal regnerisch und kalt. In jedem Fall war ich froh den Pulli an zu haben, denn Abends ist es sowieso immer kühler. Weiß ist meine Lieblingsfarbe für einen kuscheligen Pullover – sieht einfach hübsch aus! Die farbenfröhlichen hochwertigen Accessoires wie in meinem Fall das Hermès Seidentwilly, die Dsquared2 Tasche und der Fendi Gürtel, vervollständigen das Outfit. Diesen Look zum Shoppen findet ihr unter meinen Outfitfotos. Die 8 Sneakers, die ich trage und von denen ich total begeistert bin, sind immer noch vorhanden. Sportlich und dank der Perlenverzierung elegant. Kann ich nur empfehlen!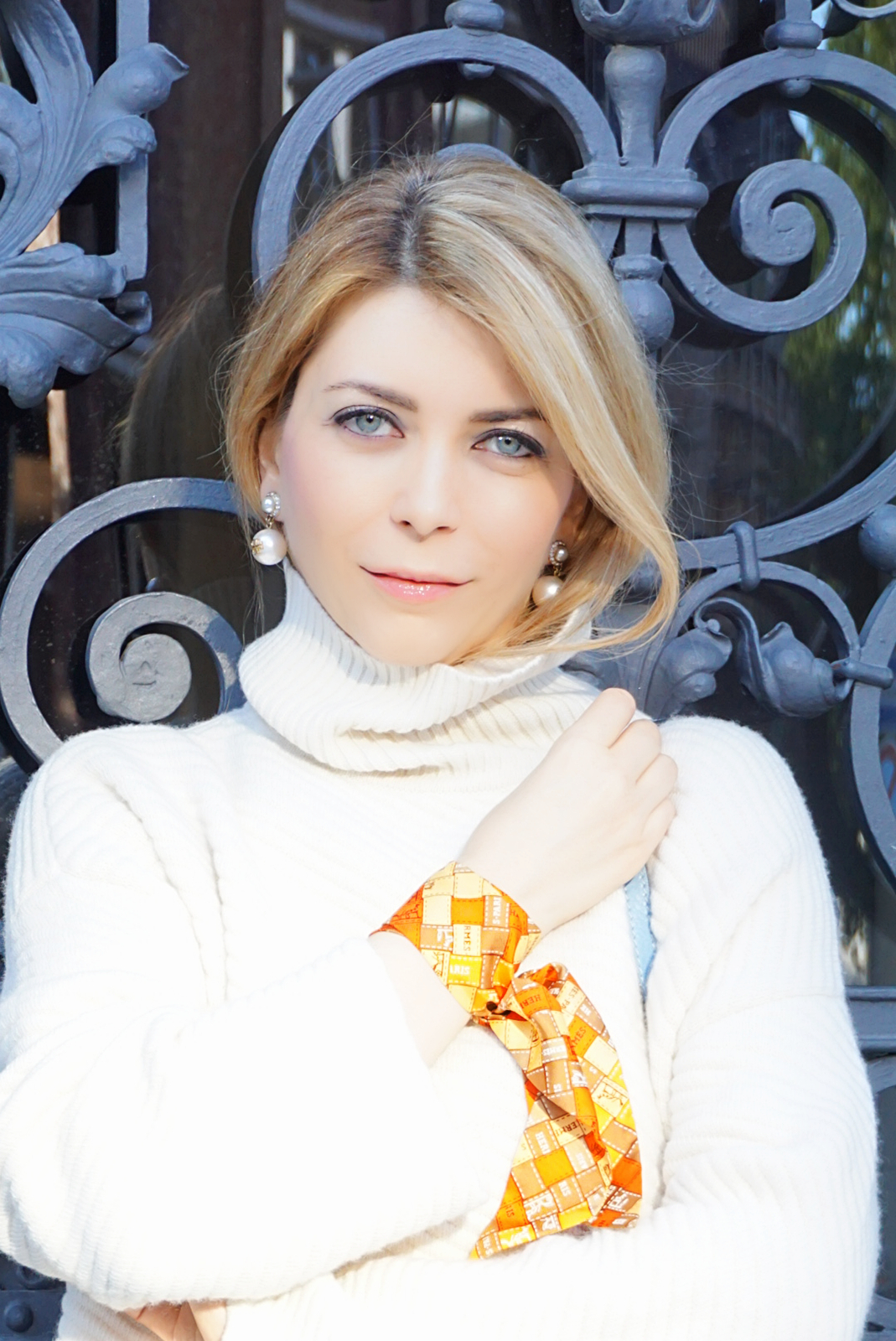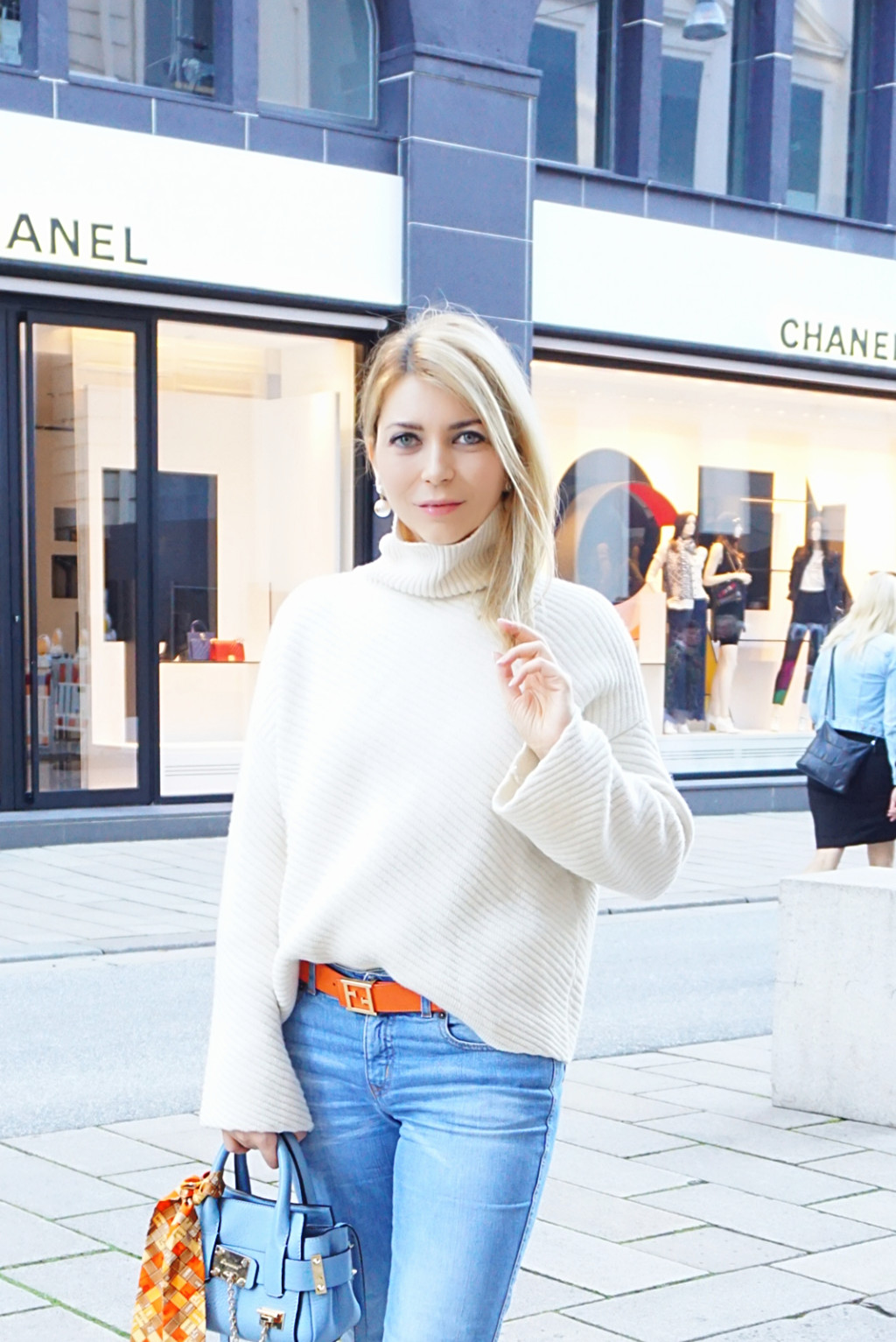 Wearing Hermès Seidentwilly, Dsquared2 Bag, Fendi Belt, See by Chloé Jeans, Jucca Sweater, 8 Sneakers
English: Sweater Time – White & Cozy
In Hamburg the weather gets cooler already at the end of August. Although, the summer in the north does not really get its swing. This photoshoot day was crazy anyway! The weather changed "every minute", sometimes sunny and warm, sometimes rainy and cold. In any case, I was glad to have my sweater on, because in the evening it is always cooler. White is my favorite color for a cuddly sweater – just looks pretty! The colorful high-quality accessories as in my case Hermès Seidentwilly, Dsquared2 bag and Fendi belt, complete the outfit. You can find this look for shopping under my outfit pictures. The 8 Sneakers that I am wearing and which I find especially thrilling are still available. They are sporty and elegant thanks to the embellishments. I can only recommend them!