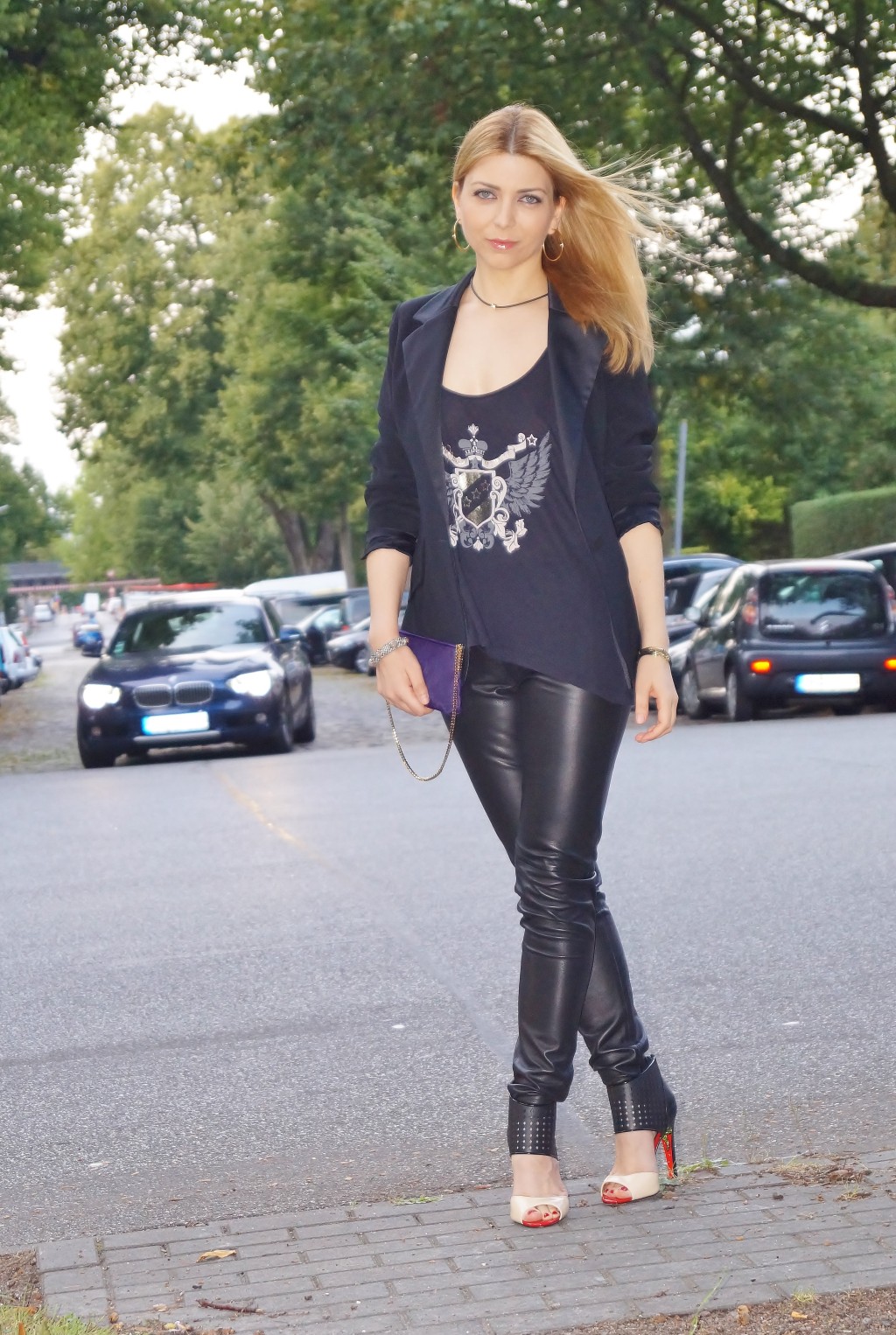 Bei einem Rockabilly Style ist bei mir die Lederhose nicht weg zu denken! Der Style fällt wegen seiner Implikation von Stärke und Femininität auf. Zu meiner Lederhose als Basic dieses Outfits trage ich ein schwarzes bedrucktes Top, Blazer und High Heels. Eine Vielfalt an Designer Lederkleider, -hosen, -oberteile und -röcke ist auch hier zu finden. Für diejenigen, die den Rockabilly Style lieber mit einer Biker Lederjacke bevorzugen, empfehle ich, die Jacke mit faszinierenden und extravaganten Kleidern zu kombinieren. So ist ihr Party Look fertig und los geht es in den Club. Aber ich bin eher ein Loungetyp, also gehe ich lieber was essen :).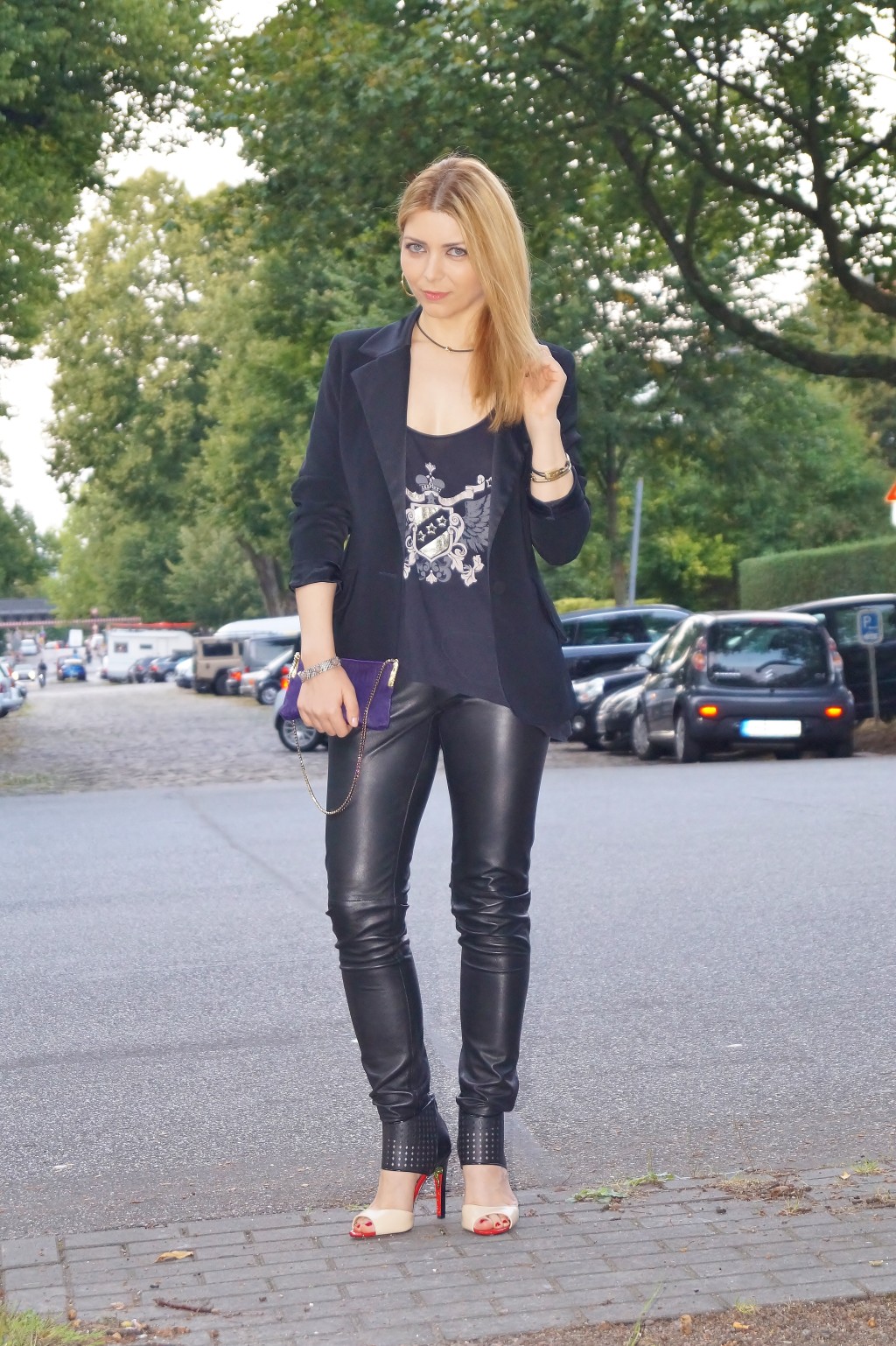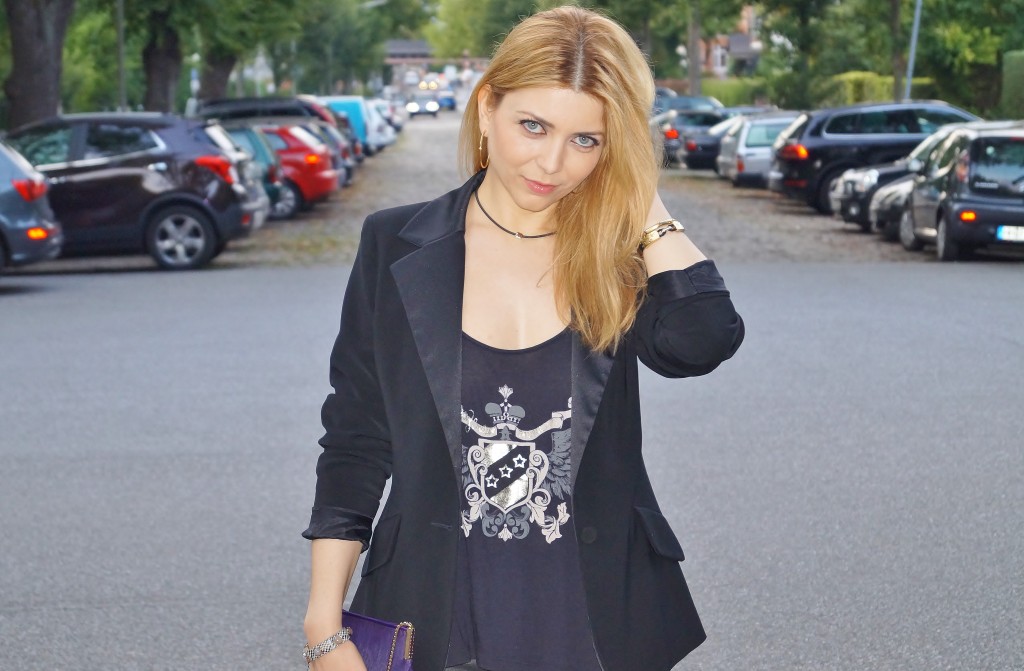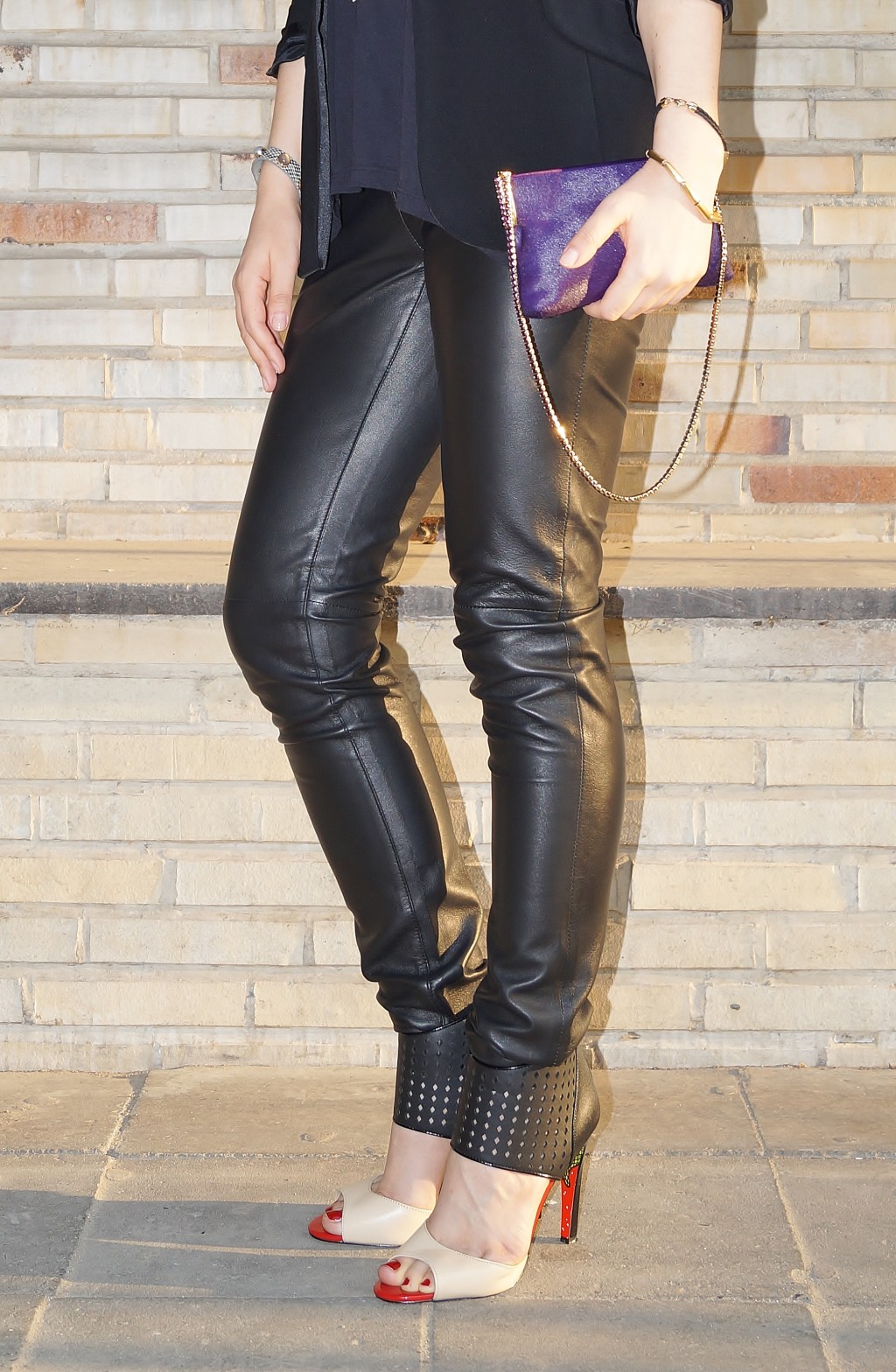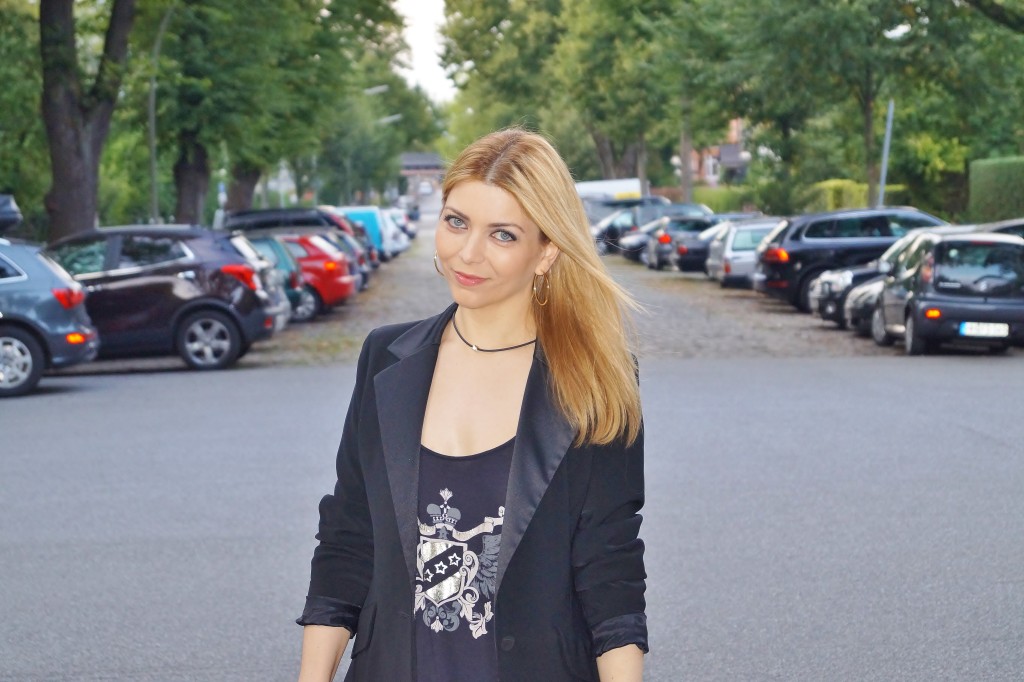 ENGLISH: Rockabilly Style – Leather Pants & Co
As for me, a rockabilly style is not imaginable without leather pants! The style is impressive because of its implication of strength and femininity. To my leather pants as a basic of this outfit I'm wearing a black printed top, blazer and heels. A variety of designer leather dresses, pants, tops and skirts you can also find here. For those who prefer the Rockabilly Style rather with a biker leather jacket, I recommend to combine it with fascinating and extravagant dresses. So your party look is ready for the club! But I'm more of a lounge type, so I'd rather eat something :).