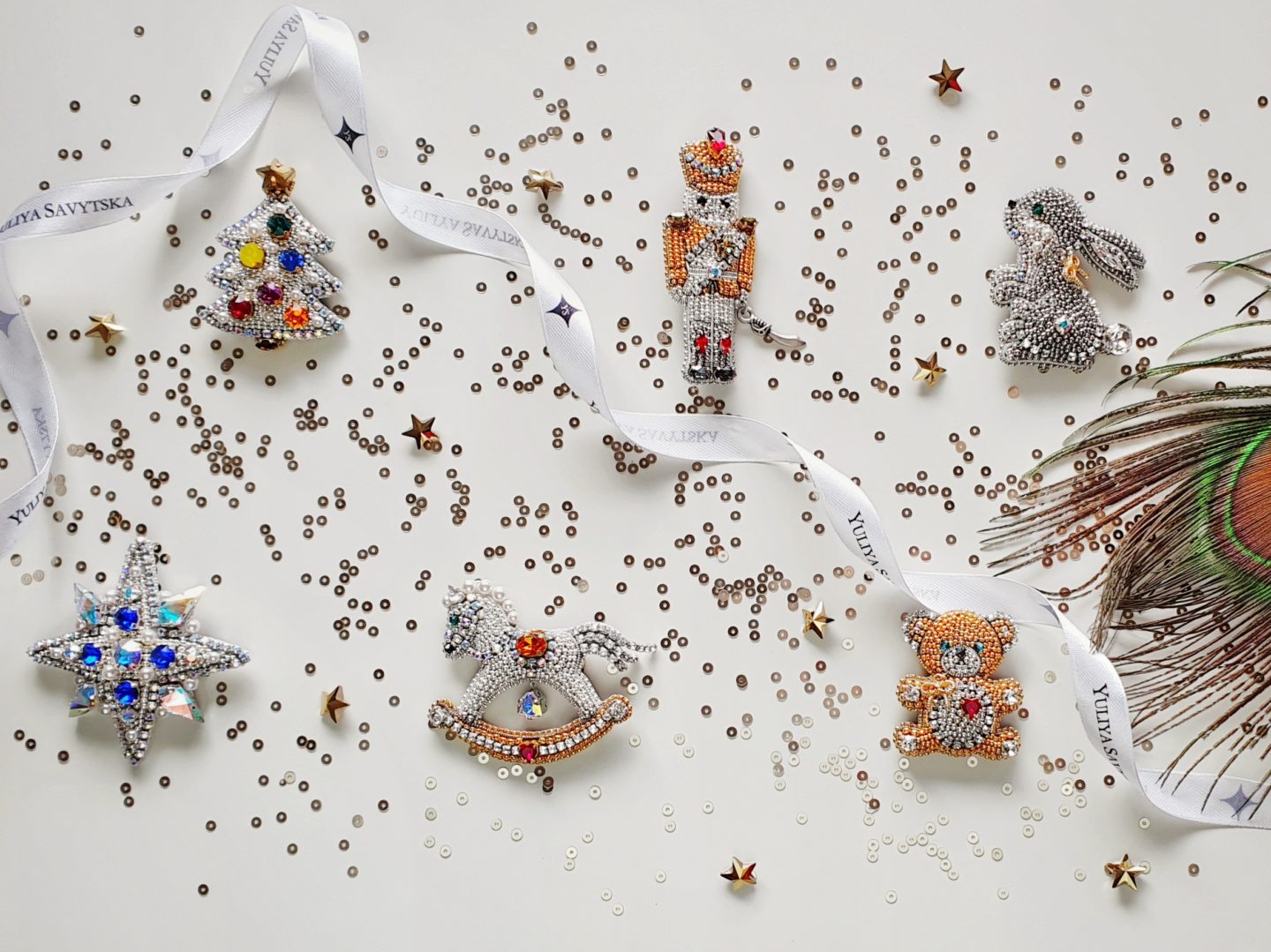 Die Yuliya Savytska YS Broschen Weihnachtskollektion ist da! ?⛄❄❤
Auf www.yuliyasavytska.com findet man die einzigartigen Kunstwerke der Künstlerin und Haute Couture Designerin Yuliya Savytska. Bei den neuen Werken handelt es sich um die Schmuckstücke "Rocking Horse", "Nutcracker", "Teddy Bear "I heart you!", Bunny "Lucky", "Christmas Tree", "The North Star".
Alle Kunstwerke sind handgefertigt und handbestickt aus Swarovski Kristallen, 24K goldplattierten Mikroperlen, Sterling silberplattierten Mikroperlen und anderen hochwertigen Materialien. Die Materialien für die Kunstwerke stammen aus der ganzen Welt, da sie schwer zu bekommen sind. Echte Unikate!
"So stelle ich mir Weihnachten vor. Es dreht sich alles um Märchen und Magie.
Meine Schmuckkollektionen richten sich an Kenner der anspruchsvollen Handwerkskunst und werden als Einzelstücke oder nach Bestellung angefertigt. "- Yuliya Savytska
ENGLISH: Yuliya Savytska YS Christmas Brooch Collection
Yuliya Savytska YS Christmas Brooches Collection is on www.yuliyasavytska.com available! ?⛄❄❤
These are Rocking Horse, Nutcracker, Teddy Bear "I heart you!", Bunny "Lucky", Christmas Tree, The North Star. All are handmade and hand embroidered with Swarovski crystals, 24K Gold plated beads, Sterling silver plated beads and other precious materials. The materials for the artworks are collected from all over the world, as they are hard go get. Artworks – single unique pieces!
"That is how I see Christmas. It is all about fairy tale and magic.
My jewellry collections are made for connoisseurs of the art of sophisticated handicraft and will be produced as single art pieces or made-to-order." – Yuliya Savytska