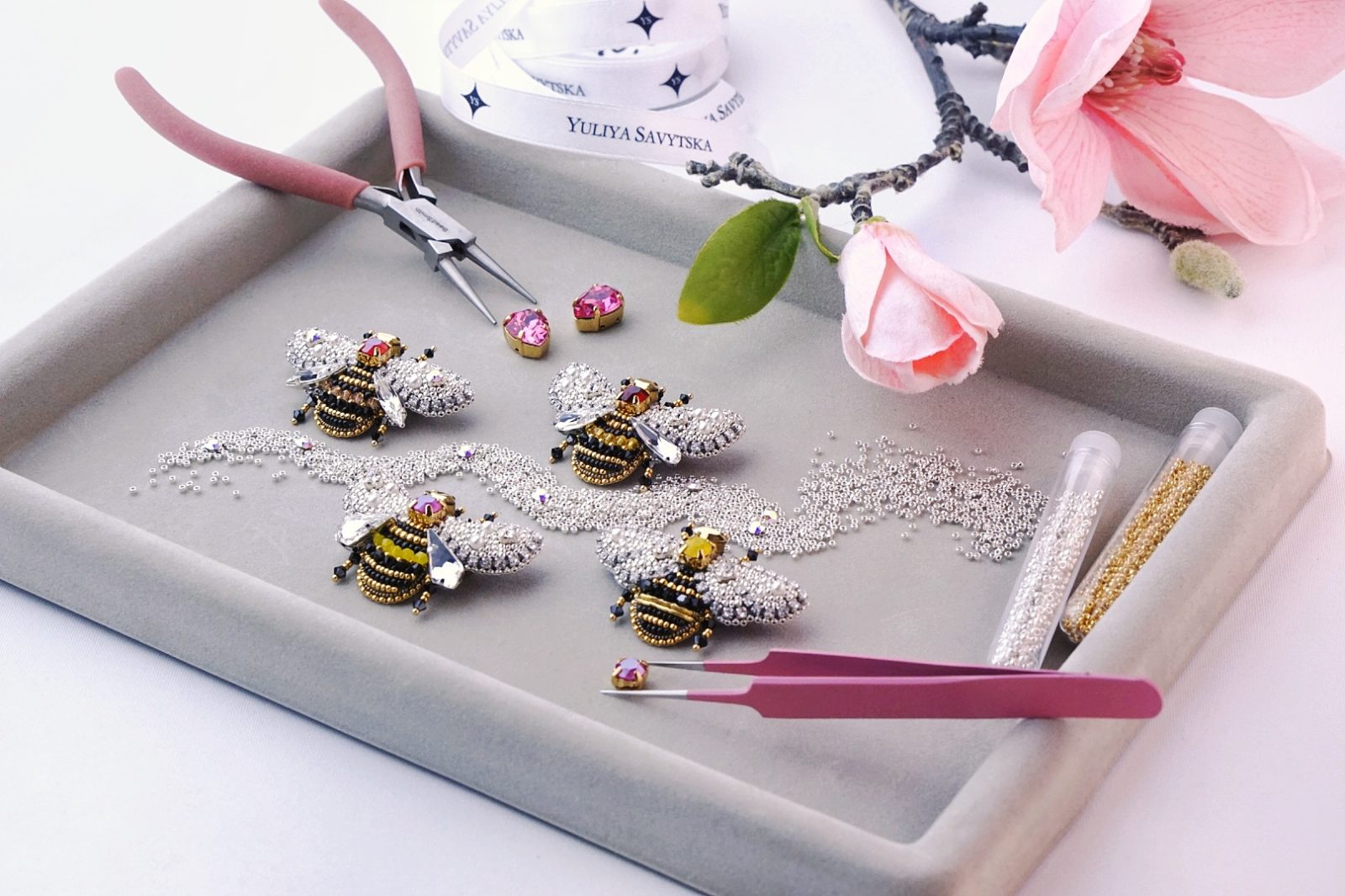 Designerin Yuliya Savytska, Akademikerin mit zwei erfolgreichen Universitätsabschlüssen und zahlreichen Zusatzqualifikationen, einschließlich in Schneiderei und in Kostüm- und Designzeichnung. Als Insiderin und regulärer Gast der Pariser Modewochen ist sie über die neuesten Trends gut informiert.
Schon in der Kindheit zeichnete die Designerin aus der Sicht der Lehrer auffallend gut und träumte davon, einen kreativen Beruf wie Modedesignerin ausüben zu können. Bereits seit dem Teenageralter hat sie ihre Kleidung selbst designt und eigenhändig hergestellt. Ihre Handcraft-Fähigkeit und Tätigkeit hat sie weiterhin privat verfeinert und weiterentwickelt. Nach jahrelanger Arbeit als Sprachdozentin und Betriebswirtin, hat sie ihren Traum nicht aufgegeben. Nach vielen Jahren war ein Wendepunkt erreicht, und sie traf die Entscheidung, ihrer Berufung nachzugehen und den langersehnten Traum endlich zu verwirklichen, denn die Qualifikationen dafür waren längst vorhanden. Auch ihre sprachwissenschaftlichen und BWL Studiengänge bleiben nicht ohne nutzen und wirken für ihre neue Tätigkeit fördernd, denn für die Führung des eigenen Geschäftsmodells auf internationalem Niveau sind sowohl Sprach- als auch betriebswirtschaftliche Kenntnisse erforderlich. So ist ihr eigenes Brand entstanden.
Die meisten Produkte der Marke Yuliya Savytska YS werden von der Designerin mit großer Hingabe selbst handgemacht und in Europa hergestellt. Die Kollektionen sind limitiert und sind für die Wertschätzer der Kunst anspruchsvoller Handarbeit konzipiert. Einige Produkte werden nur auf individuelle Bestellung hergestellt.
ENGLISH: Yuliya Savytska YS Brand
Designer Yuliya Savytska has two university degrees and numerous additional qualifications including tailoring and costume and design drawing. As an insider and regular guest of the Paris Fashion Week, she is well-informed about the latest trends.
Already in her childhood, the designer sketched remarkably well from the point of view of her teachers and dreamed of being able to practice a creative profession like a fashion designer. As a teenager, she designed her own clothes and made them by herself. She has continued to support and develop her designer skills and activities privately. After years of work as a language teacher and a business administrator, she has not given up on her dream. After many years, a turning point had been reached, and she made the decision to pursue her vocation and finally realize the long-awaited dream. Her linguistics and business administration qualifications are also useful and effective for her new profession, because both of these skills are required to lead her own business model on an international level. That's how her own brand started.
Most products of the Yuliya Savytska YS brand are handmade with great dedication by the designer herself and by the selected masters in Europe. The collections are limited and designed for connoisseurs of the art of sophisticated handicraft. Some products are offered only on individual order.