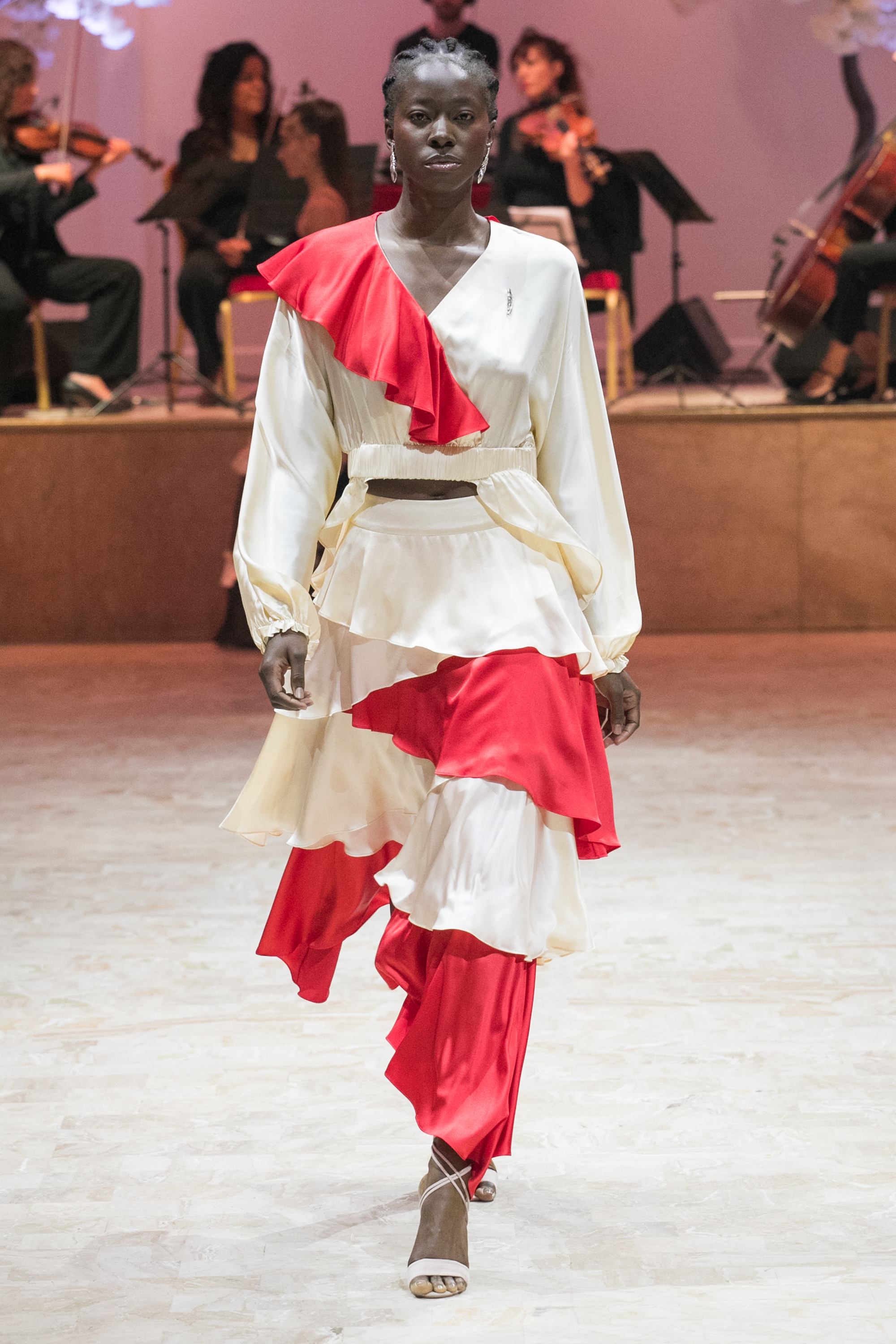 Für die Frühjahr / Sommer-Kollektion 2020 taucht LYSANDRE G. L in eine facettenreiche Traumwelt ein. Es ist eine Reise, die drei verschiedene Universen umfasst, von denen jede ihre eigene Geschichte erzählt.
Die Kollektion beginnt mit Mond-Silhouetten, Highlights in kalten Farben mit Metallic-Finish, um die Träumerei anzukündigen. Dann folgen hellere und wärmere Farbtöne, die die Dualität zwischen Tag und Nacht markieren. Mit transparenten Materialien und überlagerten Stoffen verarbeitete Kleidungsstücke rufen eine ätherische Leichtigkeit der Träume hervor.
Perlen und Pailletten – die Signatur von LYSANDRE G. L – werden verwendet, um die edlen Materialien und schwebenden Kleider aufzuwerten.
LYSANDRE G. L präsentiert eine Sammlung von mit Stickerei verzierten Taschen – Fantasy Clutch 106 – die von der Designerin illustriert wurden und die europäische und chinesische Kultur vereint, die ihr beide am Herzen liegen. Für diese Kollektion kooperierte LYSANDRE G. L mit dem Maler Danhôo, um fünf Modelle exklusiver Matchbox- Handtaschen zu entwerfen.
Die Schmuckkollektion von Chow Tai Fook mit einem Feder-Thema passt perfekt zum Luftuniversum der Kollektion.
LYSANDRE G. L ist eine Pariser Marke, die im Jahr 2016 von M. G. Lenoir von Studio Berçot gegründet wurde, die lange mit Olympia Le Tan zusammengearbeitet hat, bevor sie ihre eigene Kollektionslinie kreierte. LYSANDRE G. L verbindet Modernität mit Tradition. Das technische Wissen der Designerin wird immer durch die kreativen Schnitte und die symbolische Verwendung von Farben in jeder Kollektion aufgewertet.
LYSANDRE G. L spielt die Rolle des Geschichtenerzählers in jeder ihrer Kollektionen, egal ob es sich um Kleidung oder Taschen handelt. Jedes Stück ist ein Fragment dieses erschaffenen Universums und Teil des immer wieder bemerkenswerten "Prêt-à-Couture" Stils, der die Kollektionen trägt.
JOLIMENT bedankt sich für die Einladung!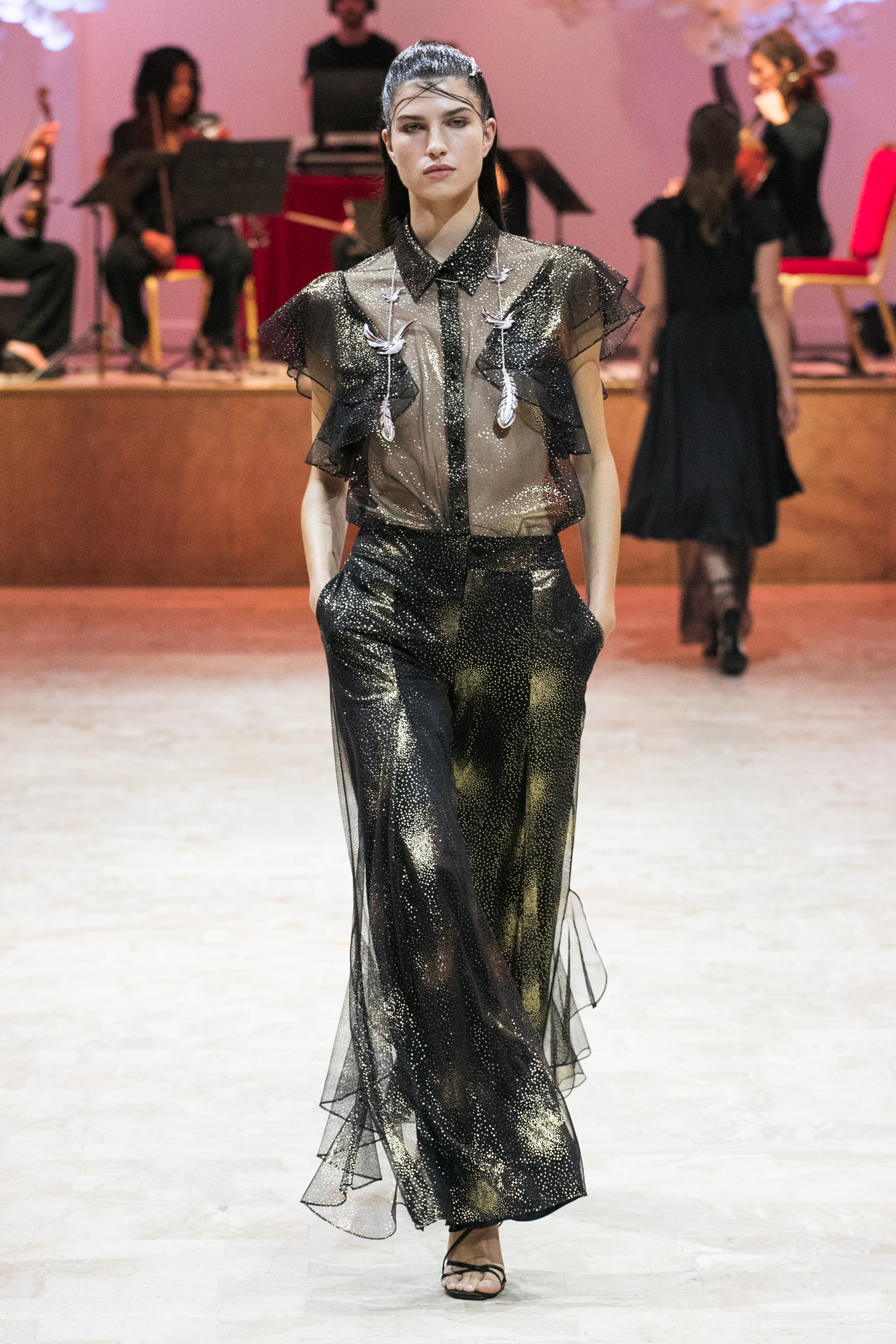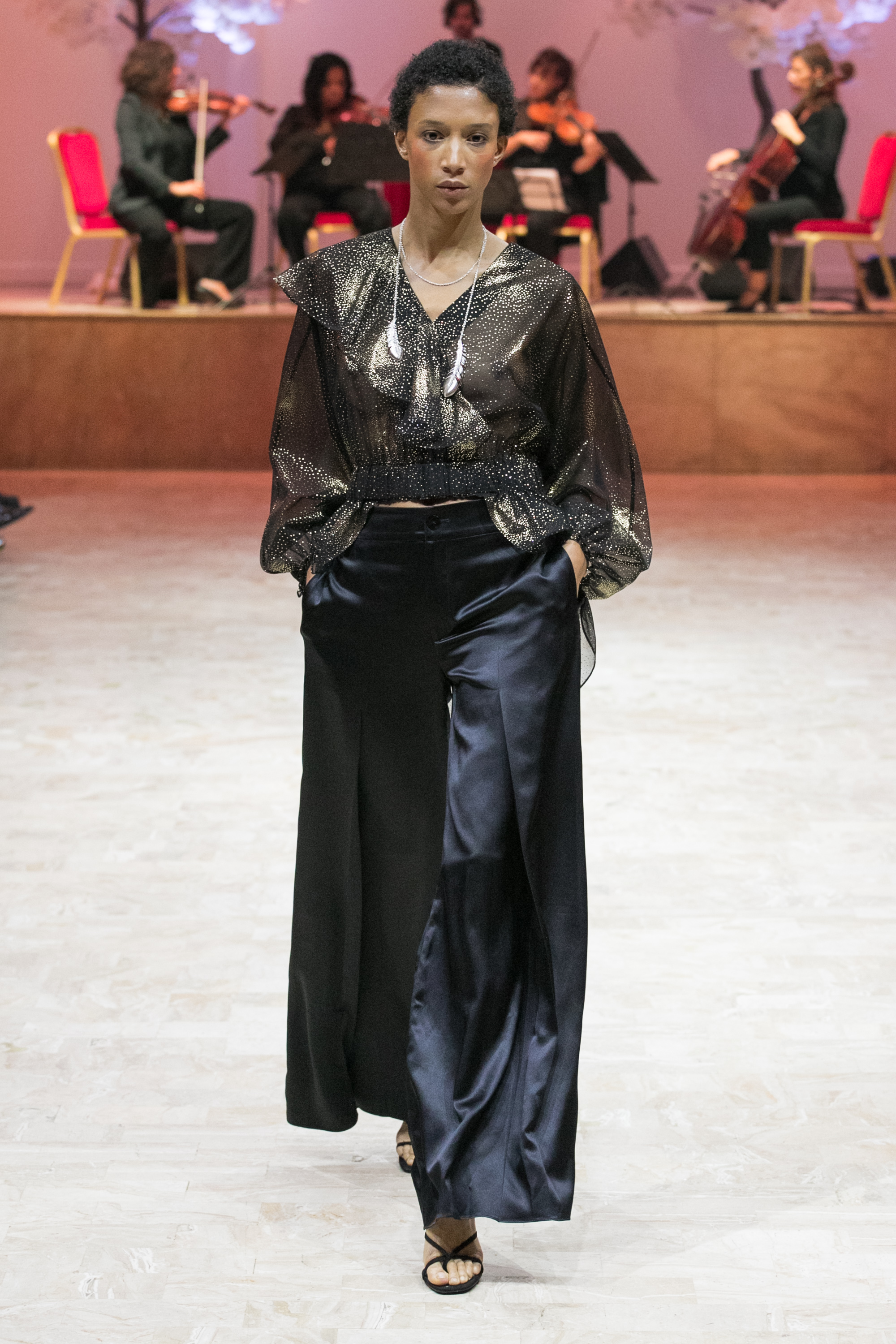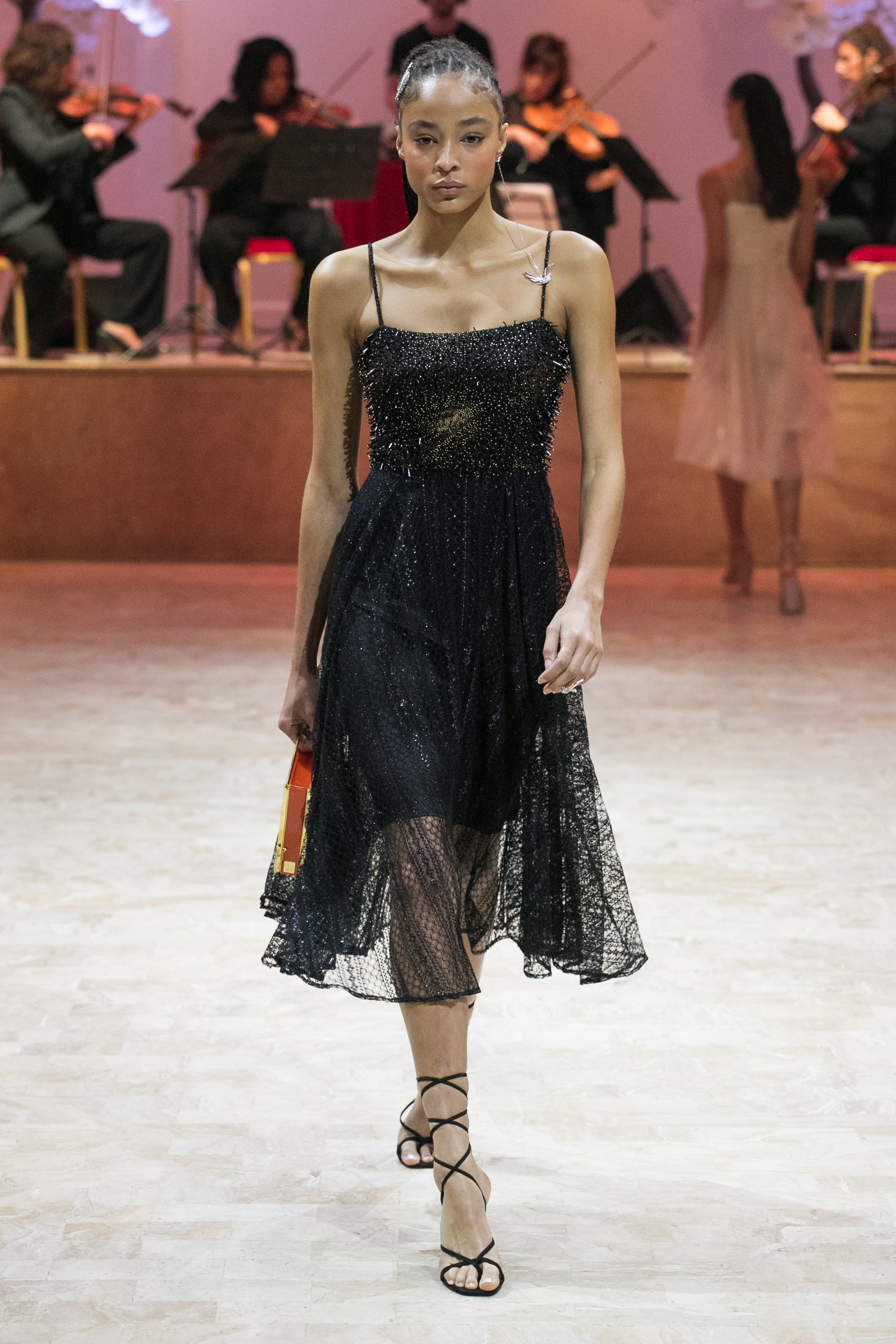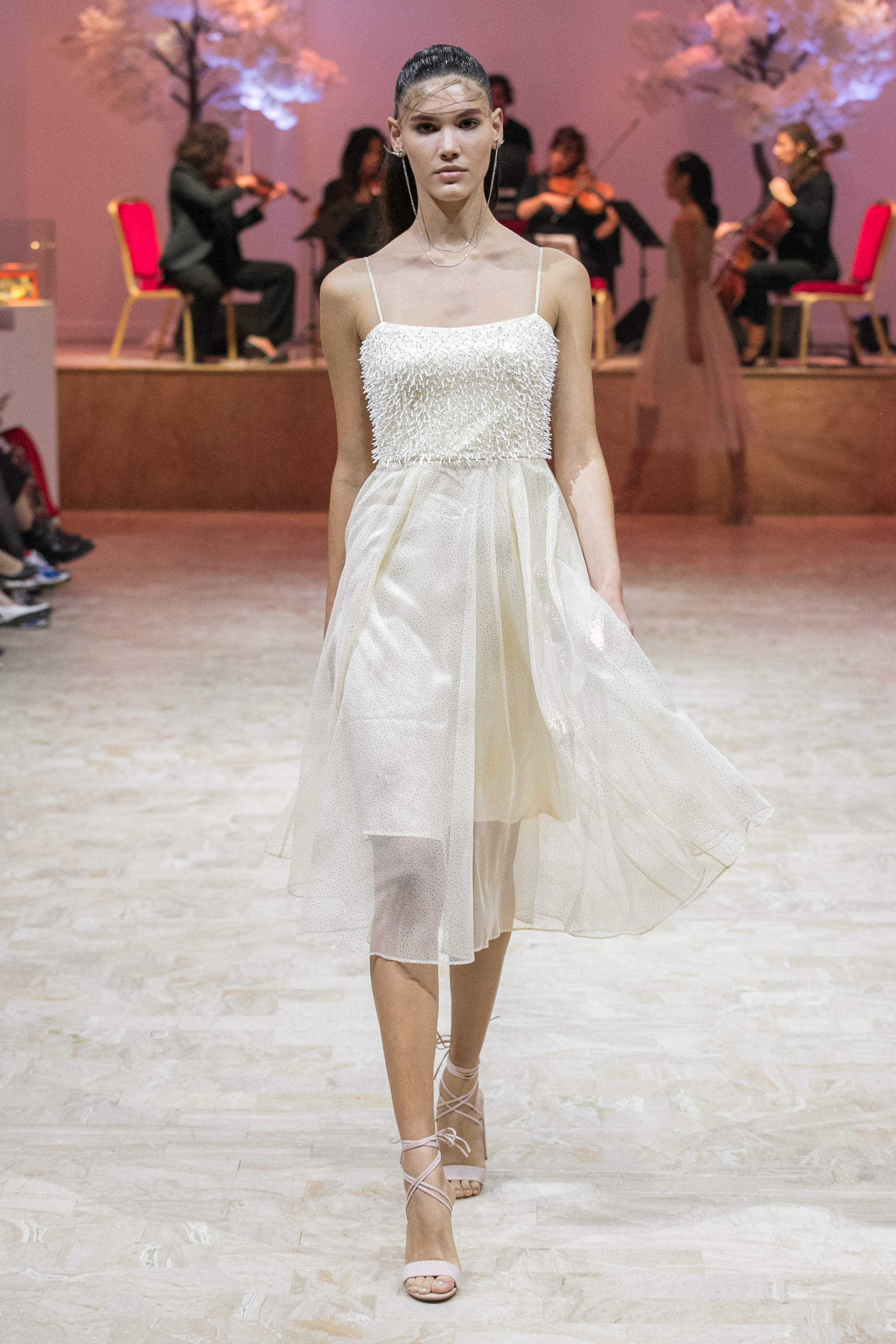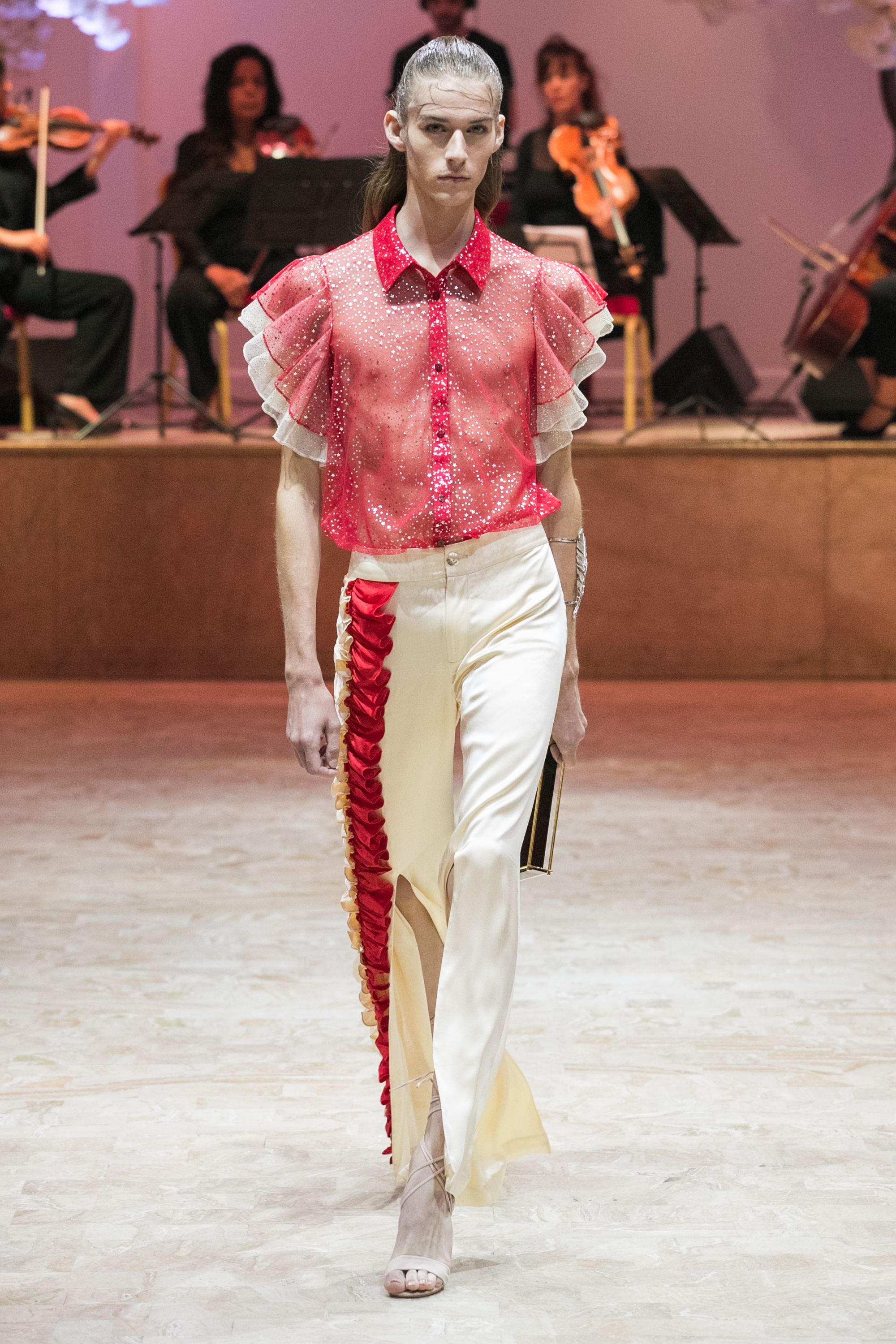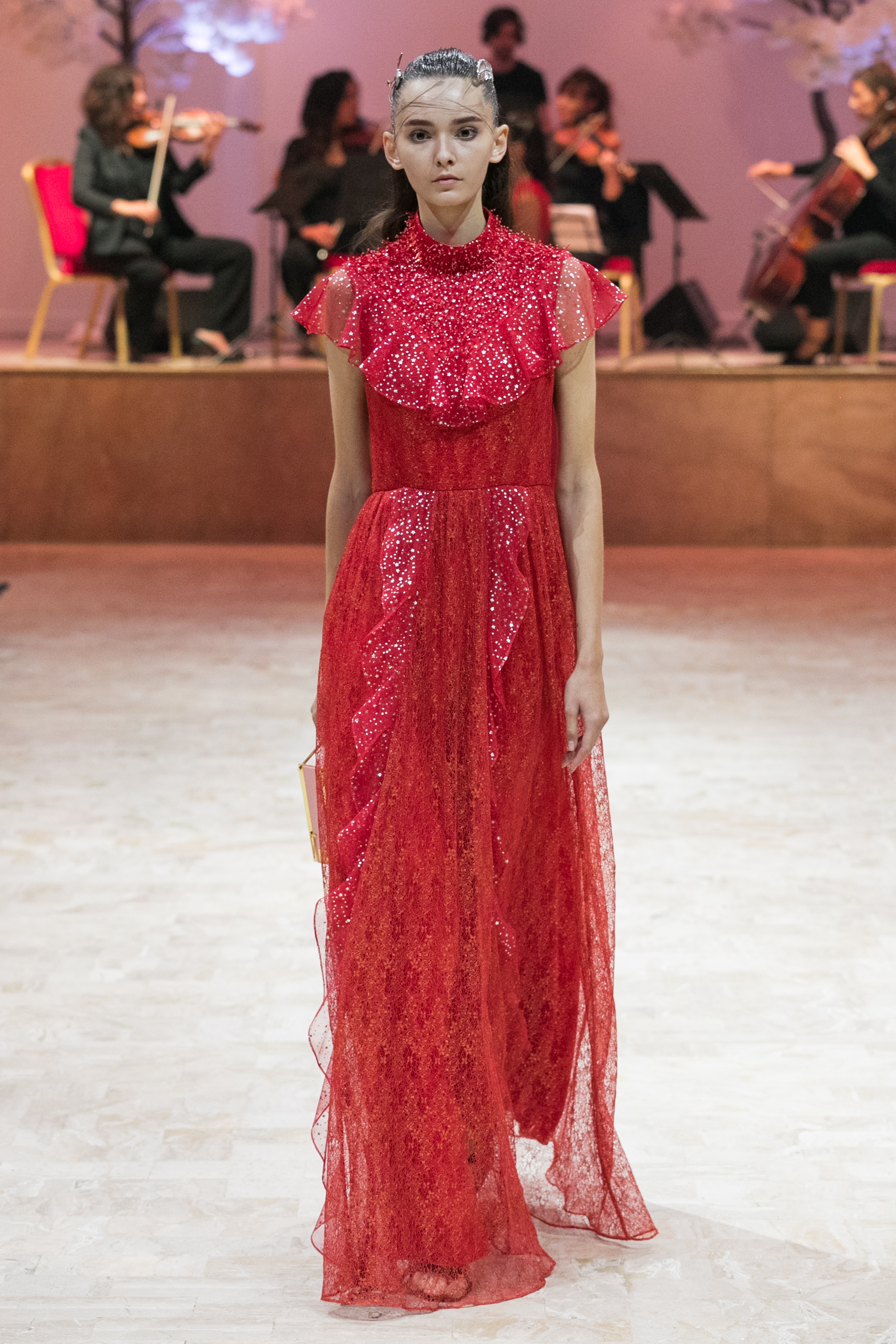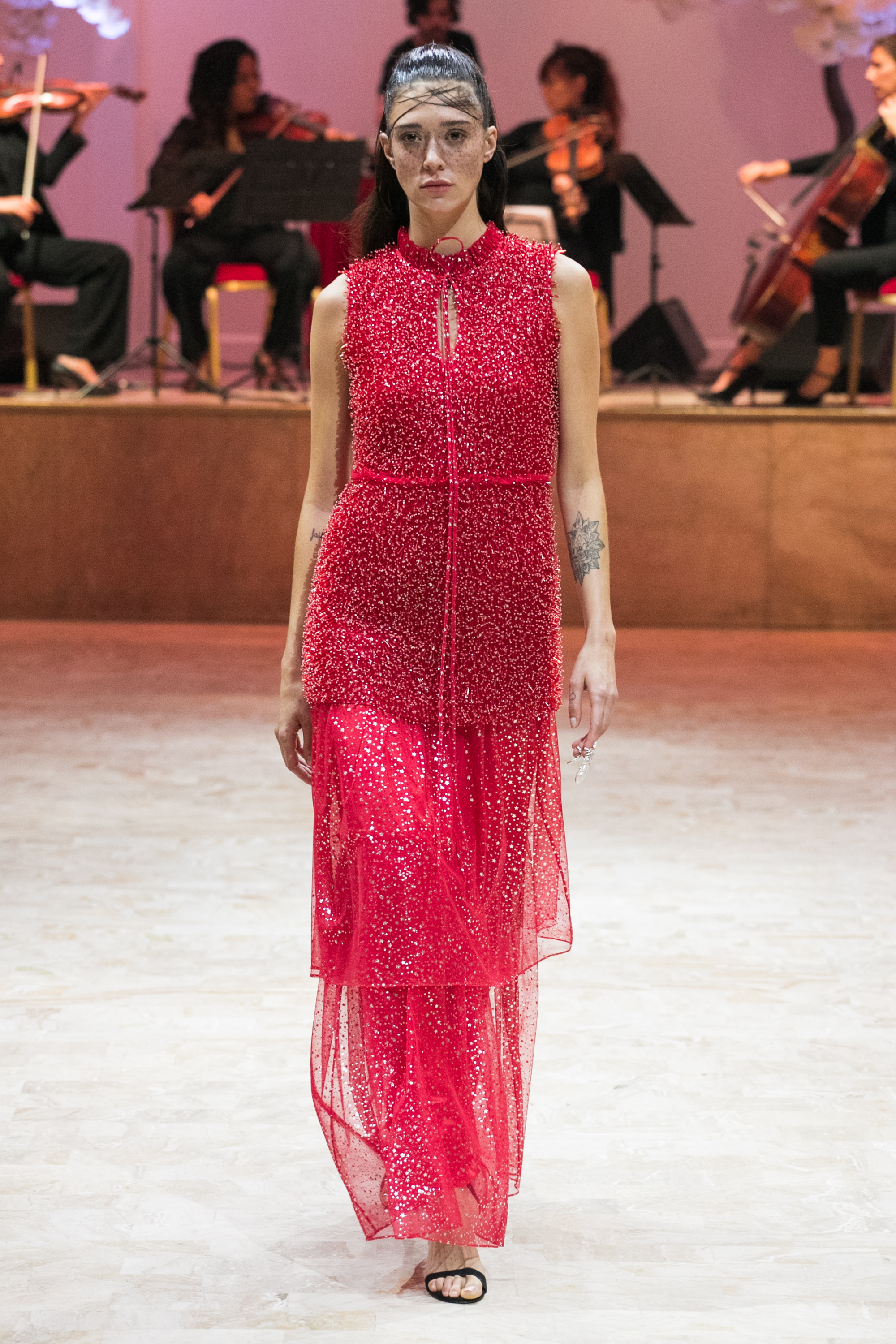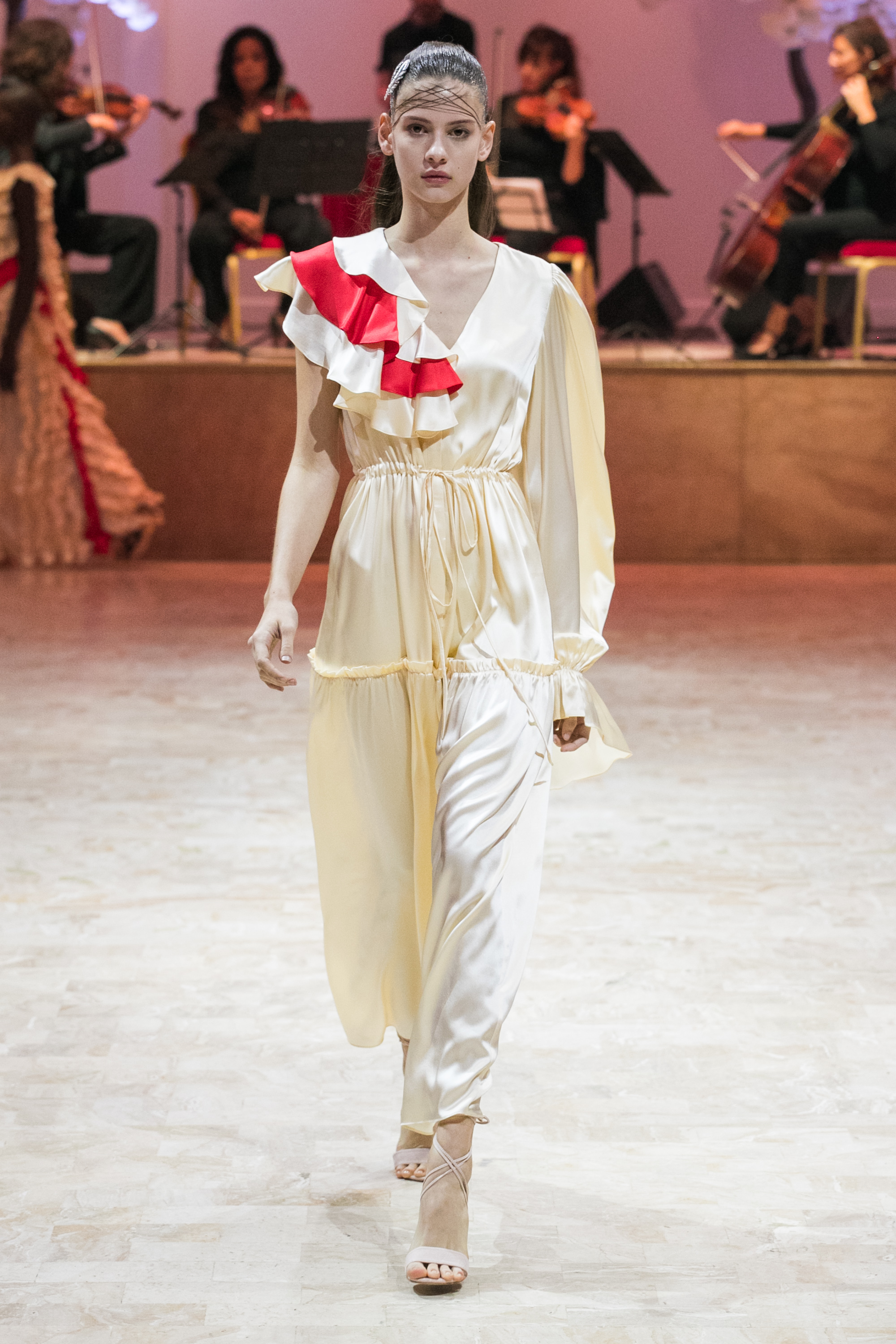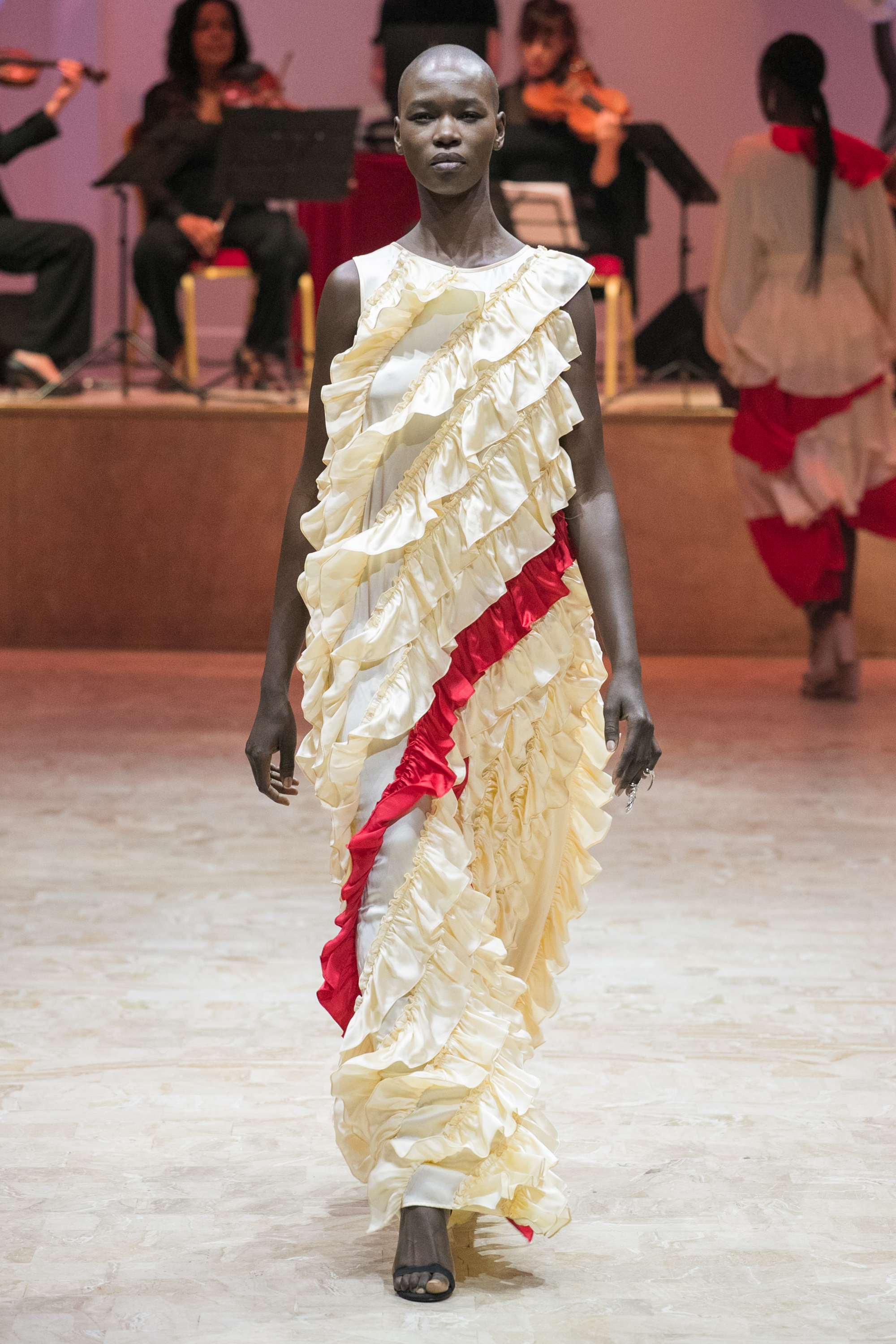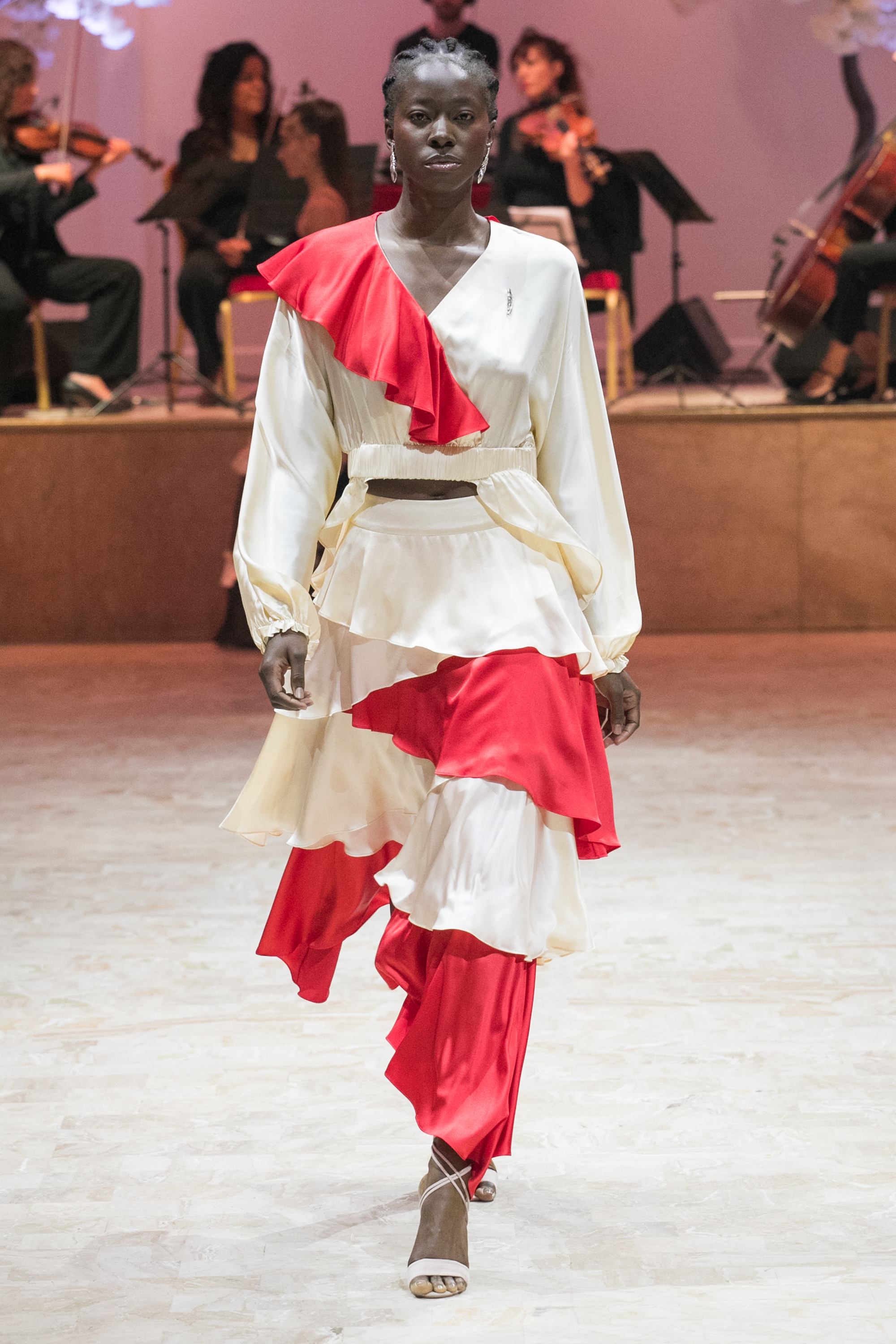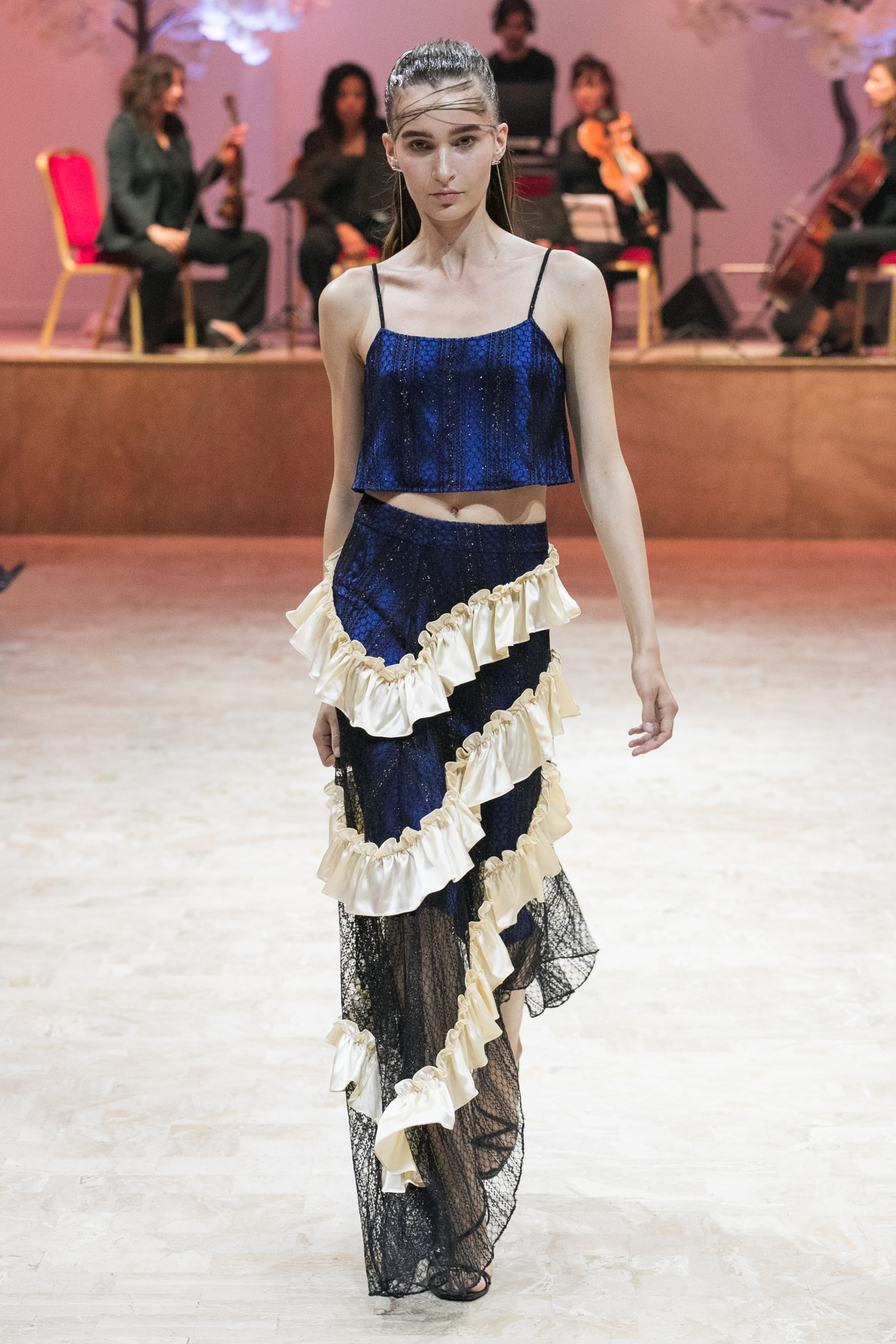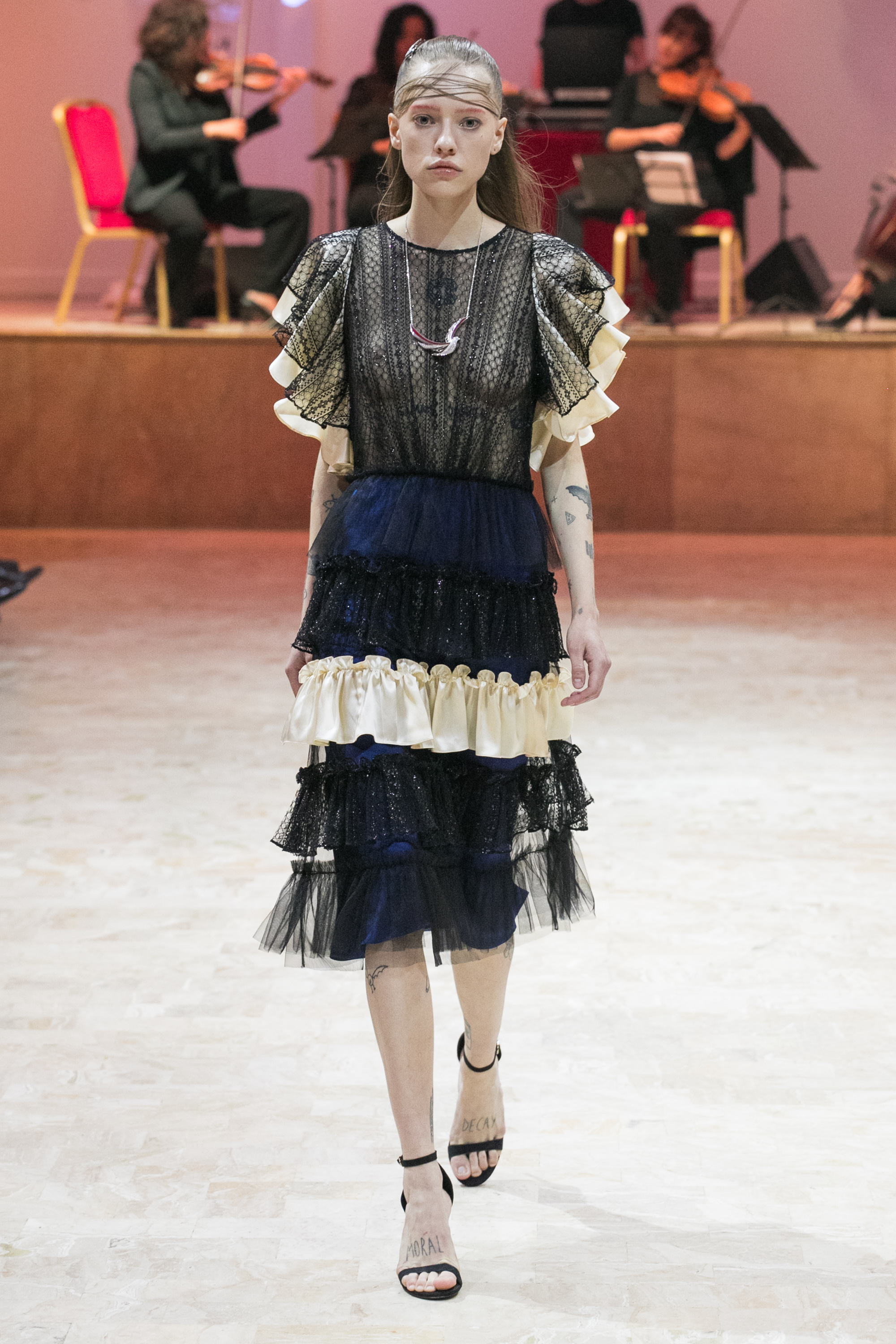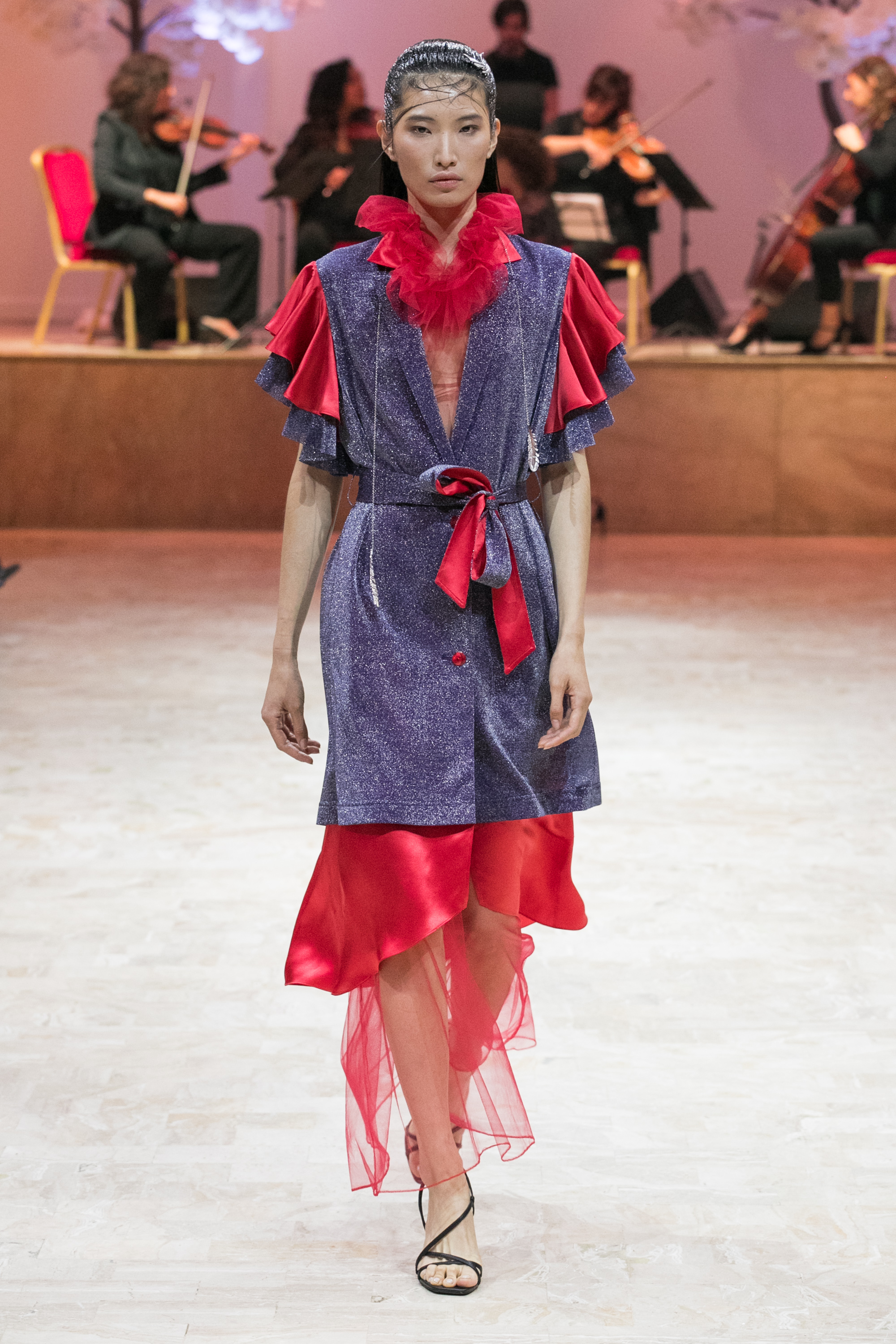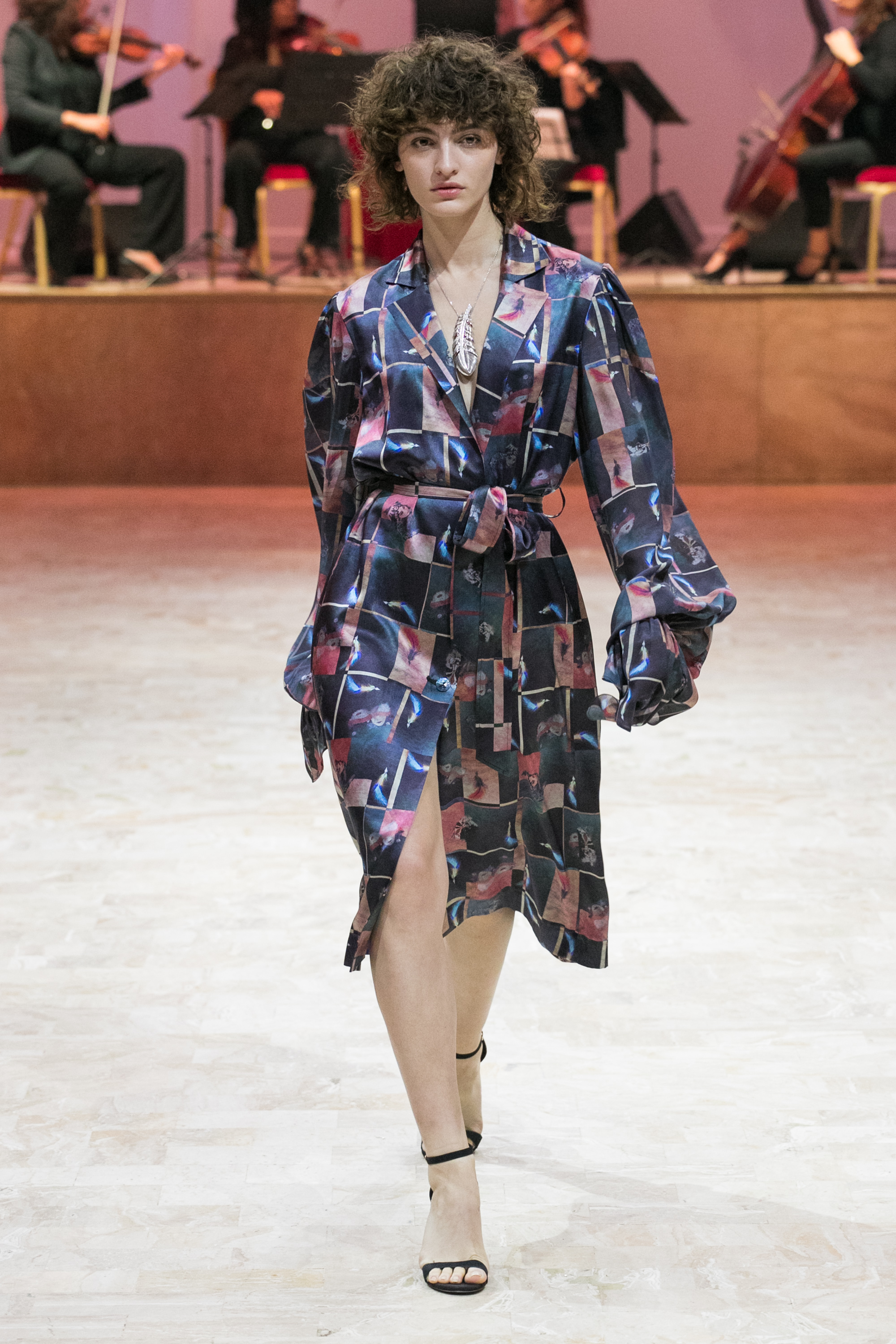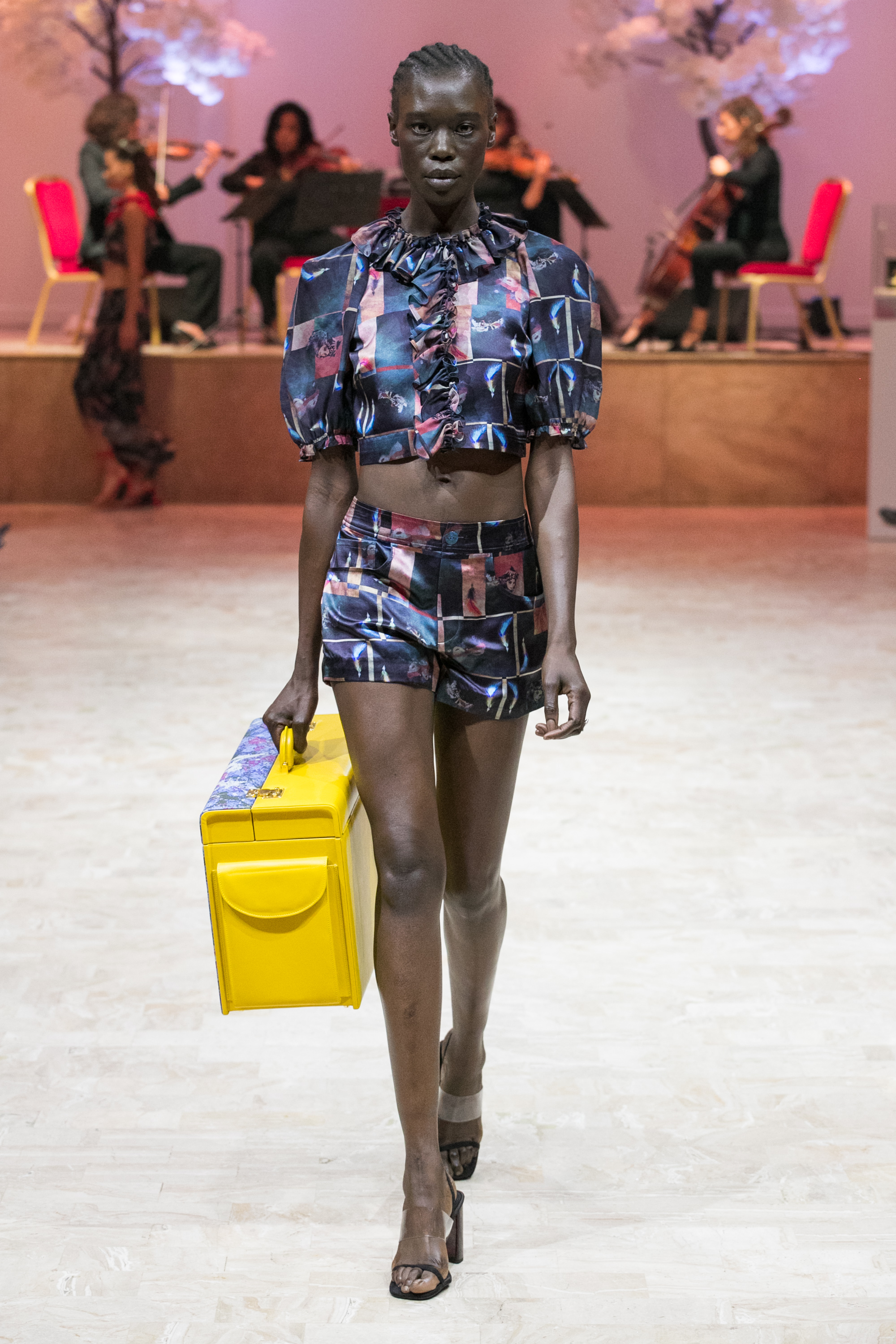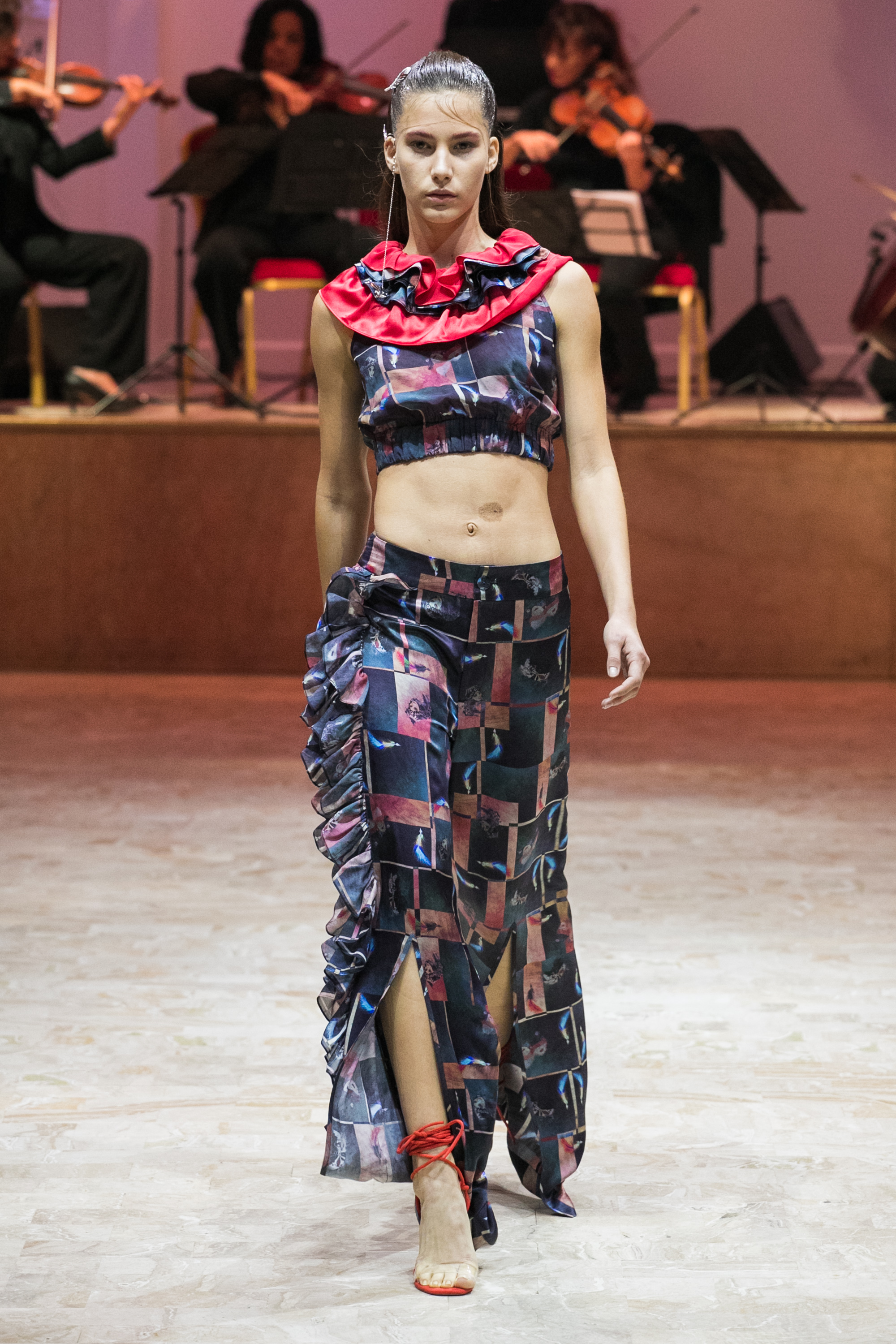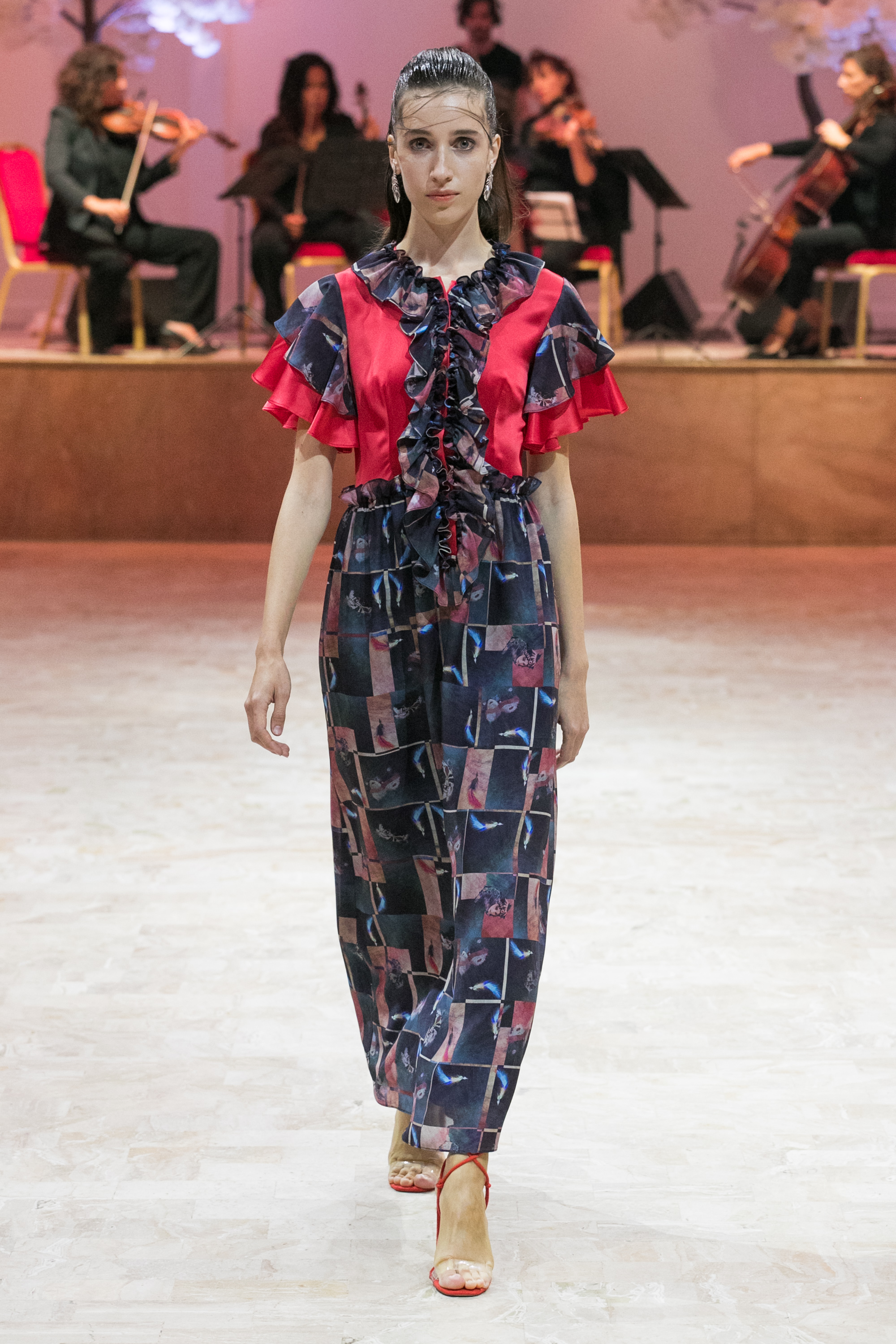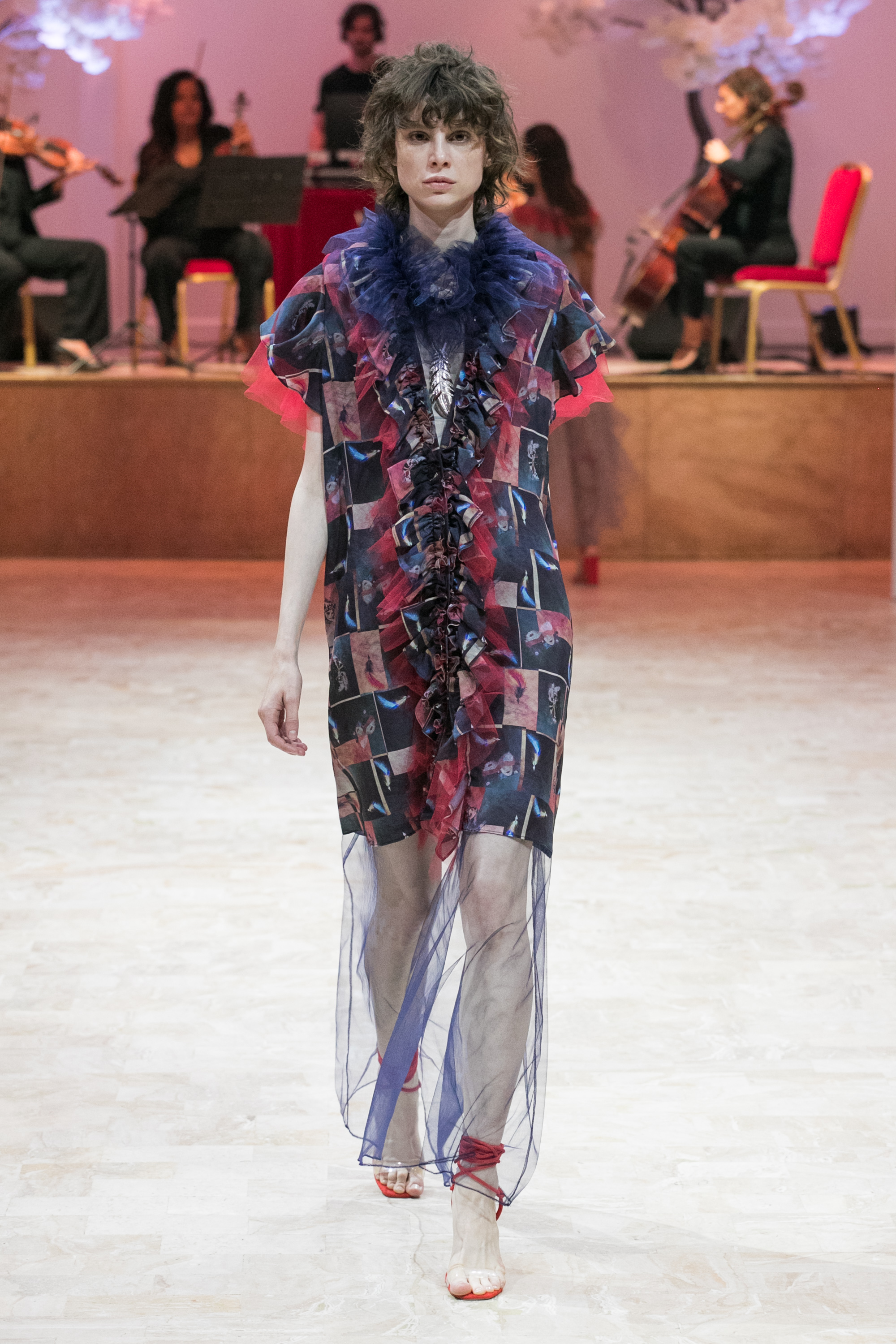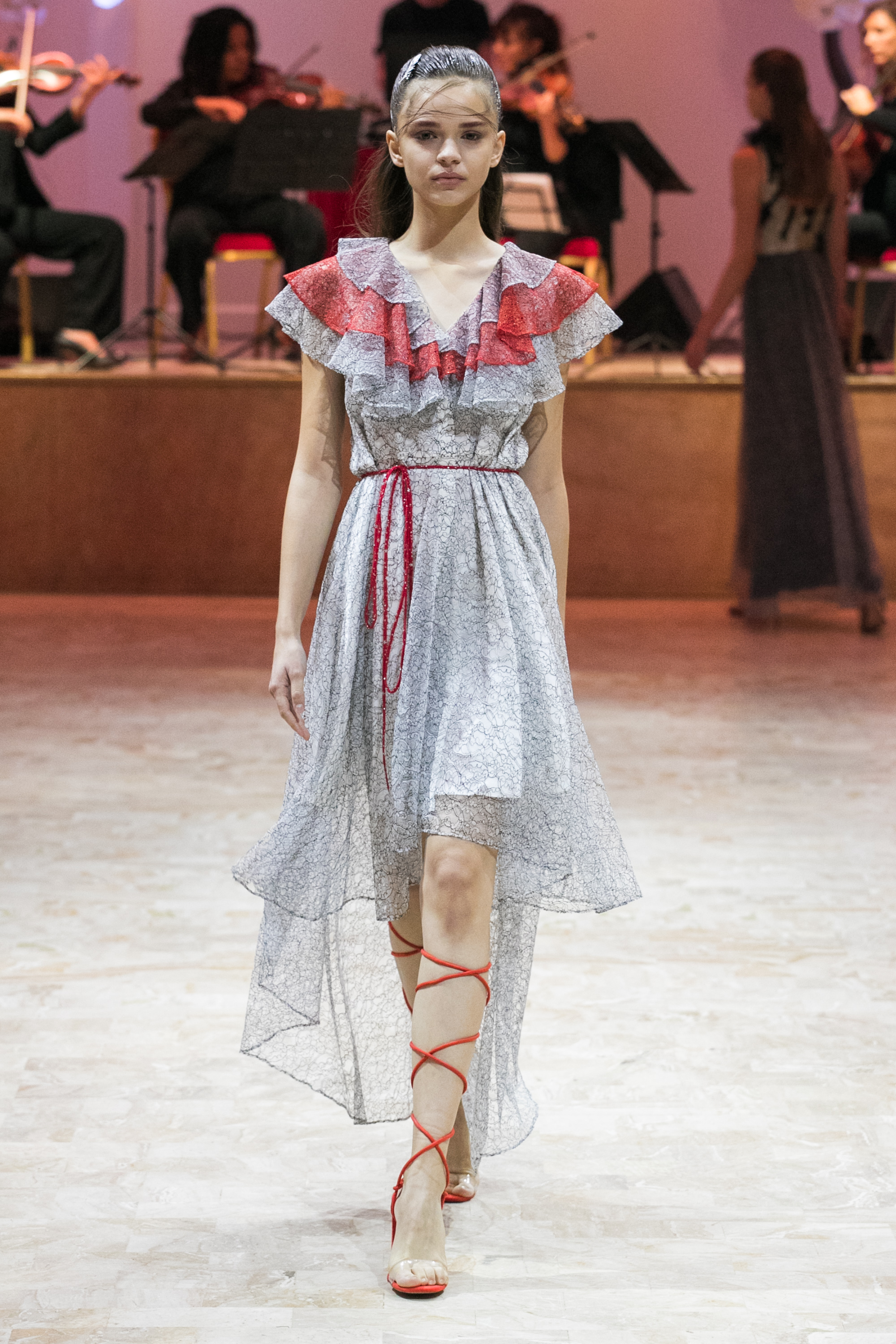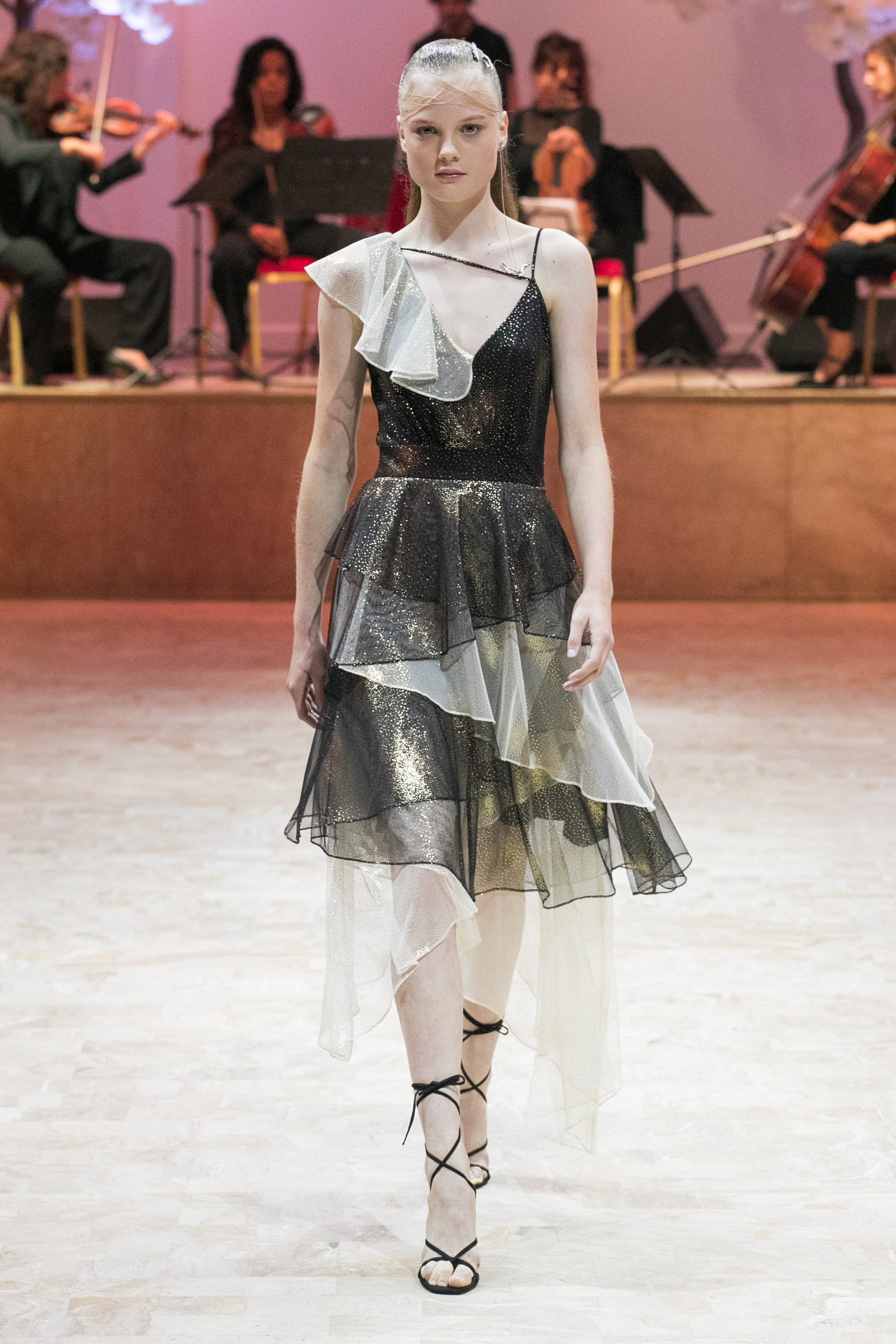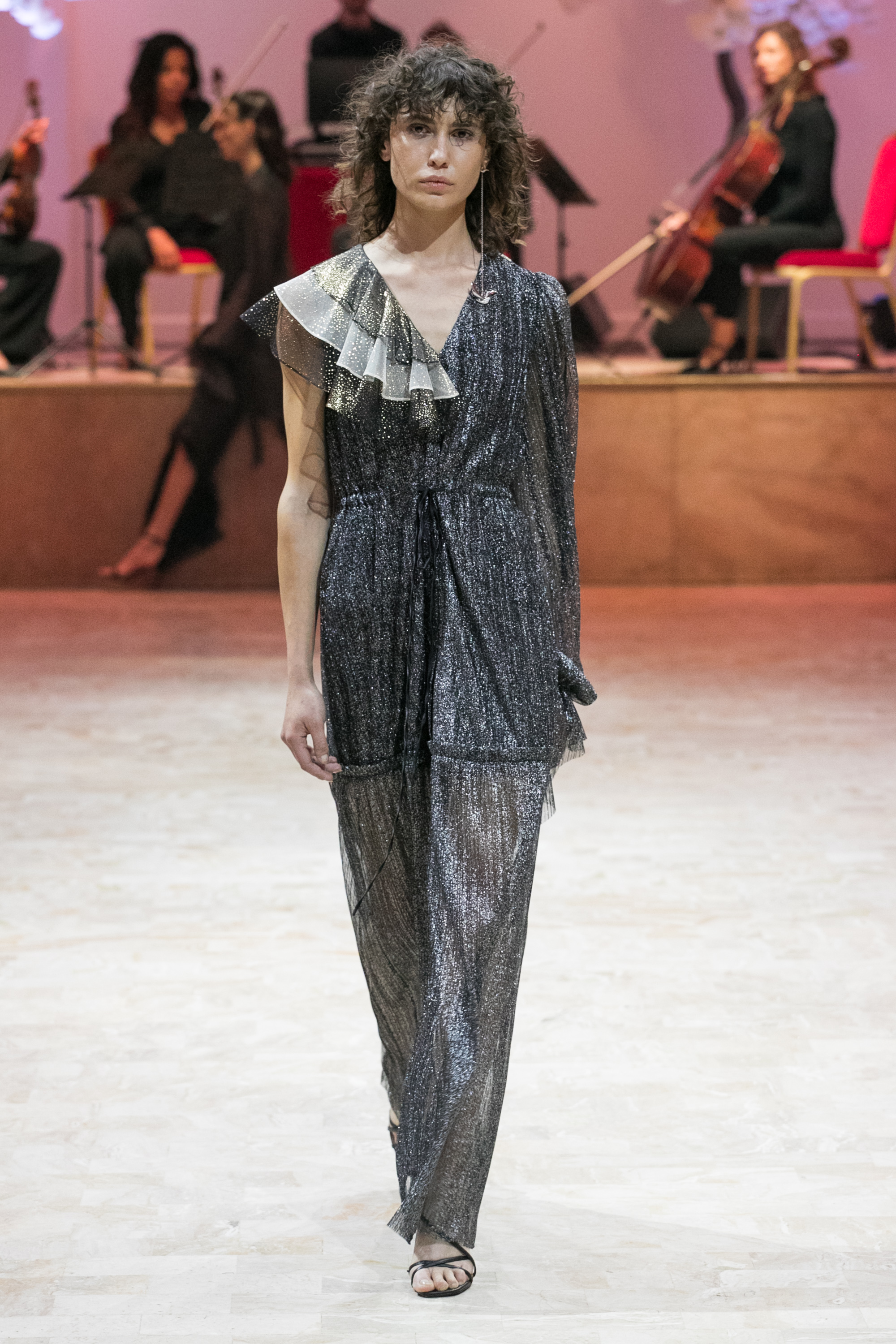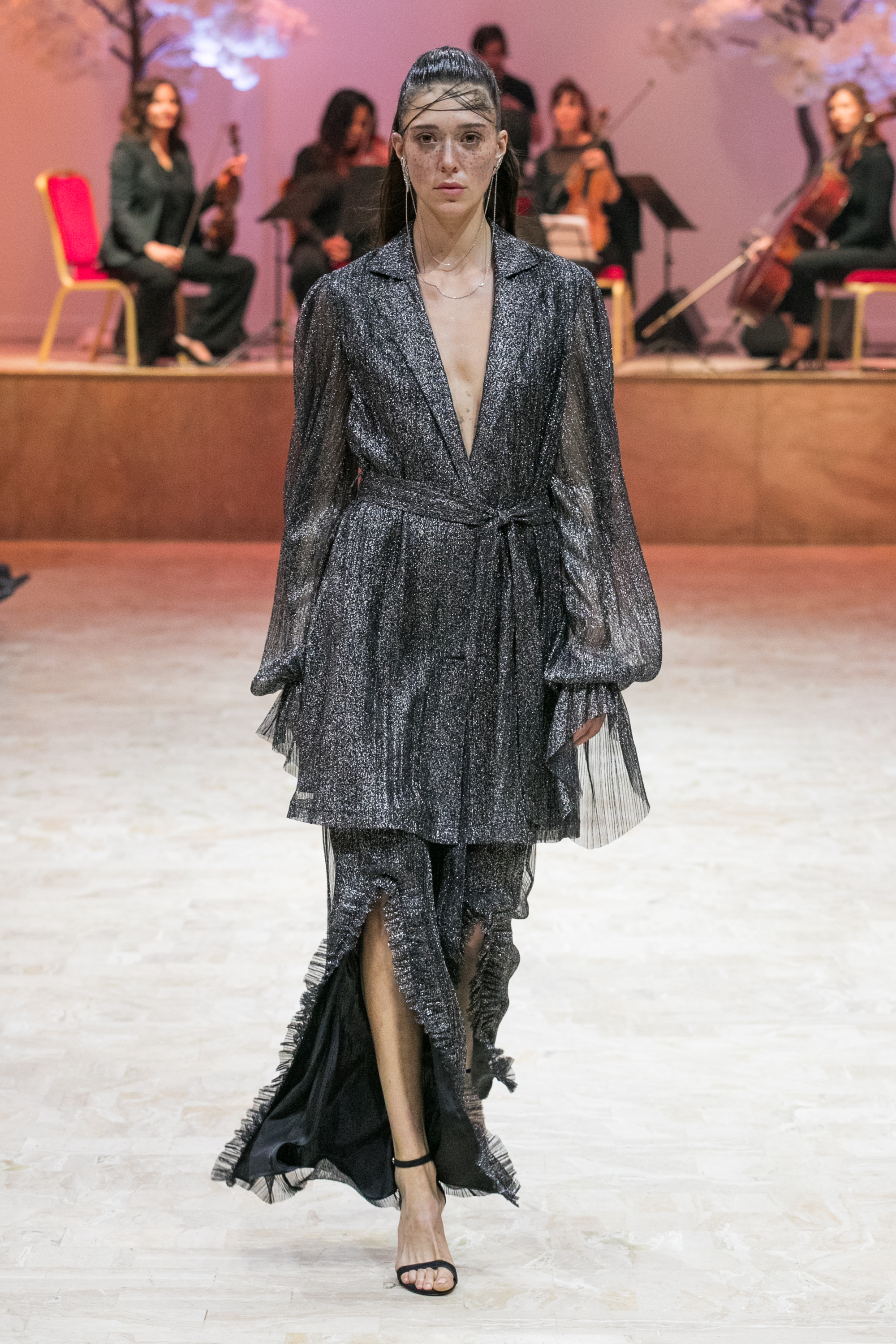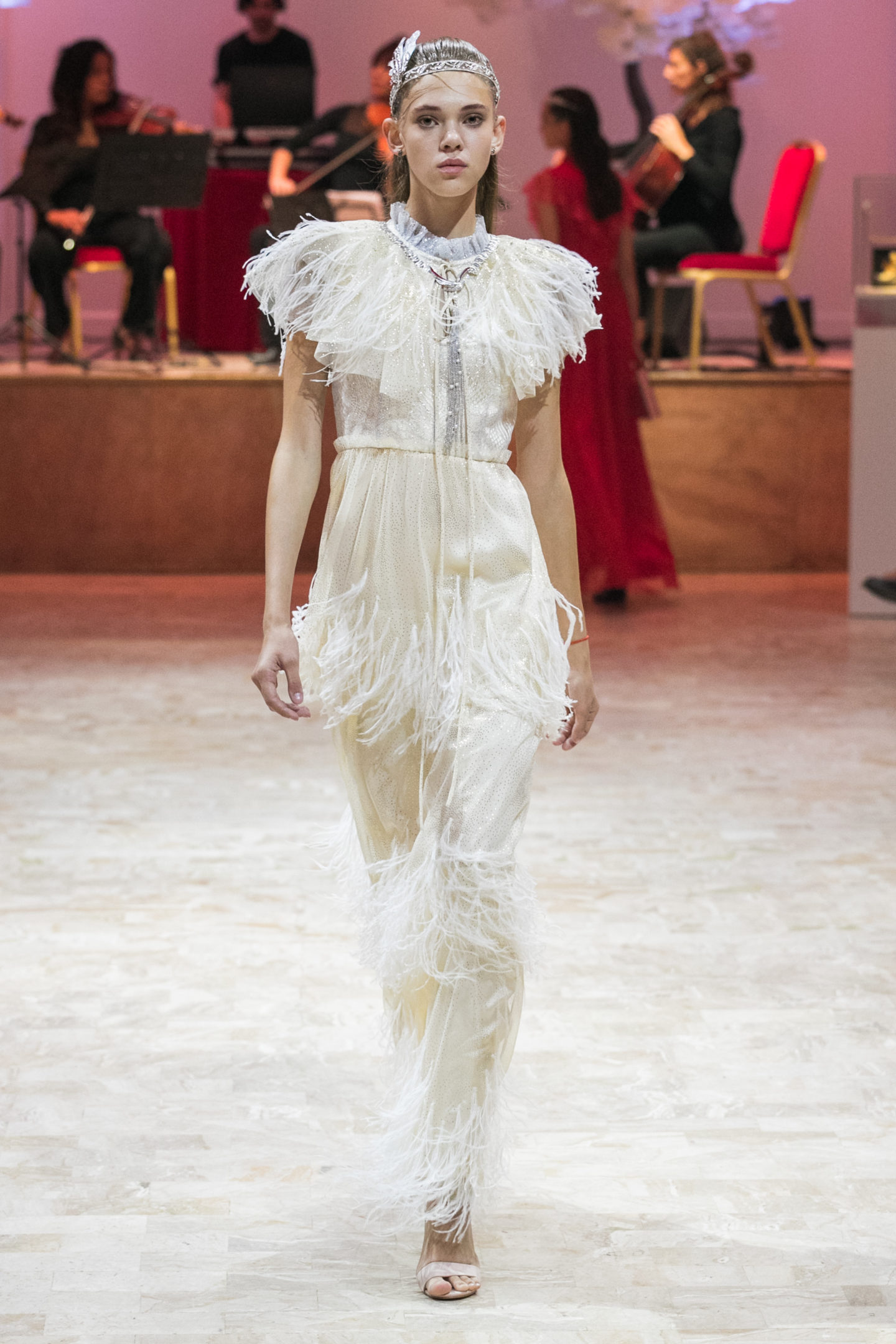 Photo © Autrement PR
ENGLISH: LYSANDRE G.L SPRING/SUMMER 2020 – PFW
For Spring/Summer collection 2020, LYSANDRE G. L plunges us into a multifaceted dreamworld. It is a voyage that spans three different universes, each one telling their own tale.
The collection opens with lunar silhouettes, highlights of cold colour with metallic finishes to announce the reverie. Brighter and warmer hues then follow, marking the duality between day and night. Garments worked with transparent materials and superposed fabrics evoke an ethereal lightness of dreams themselves.
Beading and sequins –LYSANDRE G. L's signature identity – are used to enhance the noble materials and floaty dresses.
LYSANDRE G. L presents a collection of embroidery bags – Fantasy Clutch 106 – illustrated by the designer and mixing the European and Chinese cultures, both so dear to her heart. For this collection, LYSANDRE G. L collaborated with painter Danhôo to create five models of exclusive handbags – Matchbox.
Chow Tai Fook's jewellery collection with a feather theme marries itself perfectly with the aerial universe of the collection.
LYSANDRE G. L is a Parisian brand created in 2016 by M. G. Lenoir, of Studio Berçot, had for many years collaborated with Olympia Le Tan before creating her own line. LYSANDRE G. L mixes modernity with tradition, the designer's technical knowledge is always valorised by the creative cuts and symbolic use of colour in each collection.
LYSANDRE G. L plays the role of storyteller throughout each of their collections, whether it is clothing or bags, each piece is a fragment of this created universe, a part of the ever noteworthy "prêt-à-couture" vehicle that carries the collections.