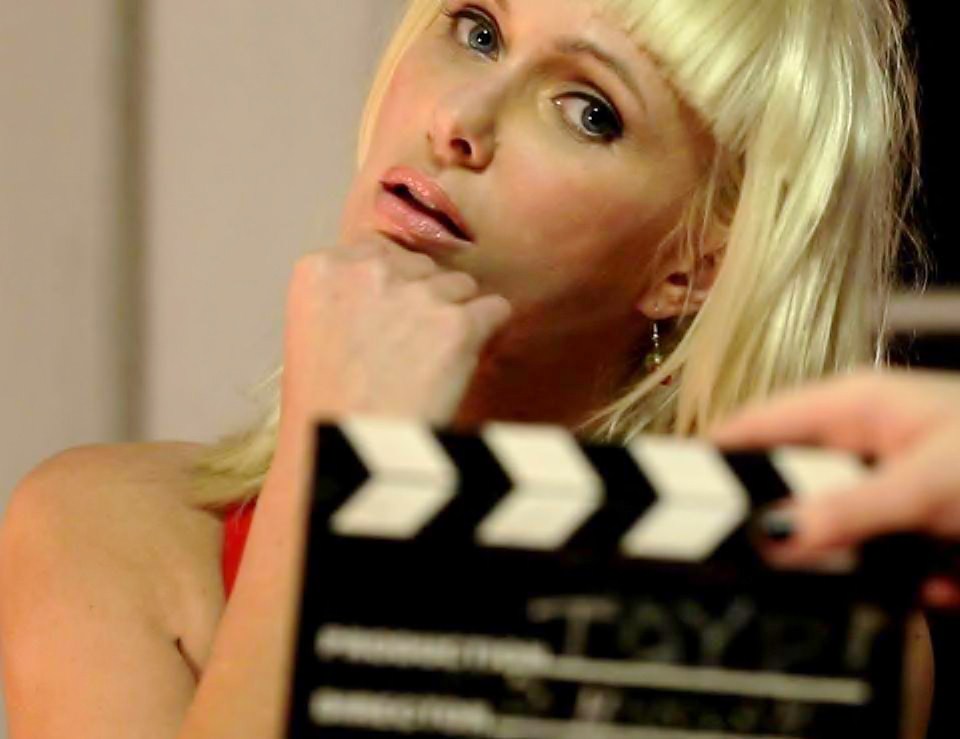 For JOLIMENT readers, I've prepared a special surprise: Today my guest is a famous Hollywood actress and my good friend, the charming Dominika Wolski. Dominika's smile is contagious and her blue eyes are angelic. But do not be deceived, the talented actress is as versatile as her film roles. Dominika has worked with Jeremiah Chechick (movie director of "National Lampoon's Christmas Vacation", "The Avengers"), Bobby Roth, Jessica Alba, Dominic Purcell, Mischa Barton, Roland Joffe, and Bruce Greenwood. I watch Dominika often in the US TV movies aired on German television. Dominika tells us where she feels at home, how to be fit and vital and what for her important is.
Dominika, you were born in Poland, raised in Canada and for a long time live and work in America. Where do you feel at home? Somewhere mid air?
America is still new for me – less than 5 years in one spot. I find "home" are people who share my passions and values. Truthfully I love Rome the most: the city sleeps, breathes, eats, wears and radiates a romantic sensibility there and I am definitely a romantic.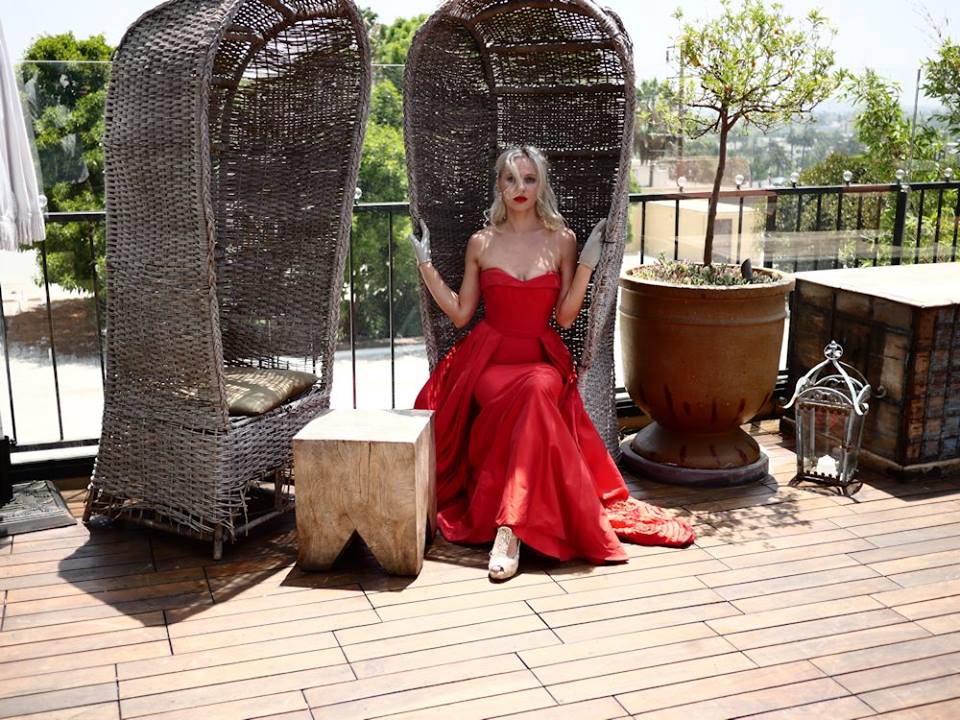 How often do you visit Europe?
1-3 times a year. Though I also love to branch out and visit new places too. Brazil was a new one for me recently, hoping to see Colombia this year. Love Cuba.
What did inspire you to become an actress?
5th Element. A perfect film balancing beauty, ferociousness and a global conscience. I wanted to be a secret agent and ended up on set: to be able to represent beauty, brains and a global message was is a rare combination. I feel like more than ever, girl roles are breaking stereotypes. I'm definitely not a typical girl and I love the idea that a film role I do with a positive message can inspire people around me.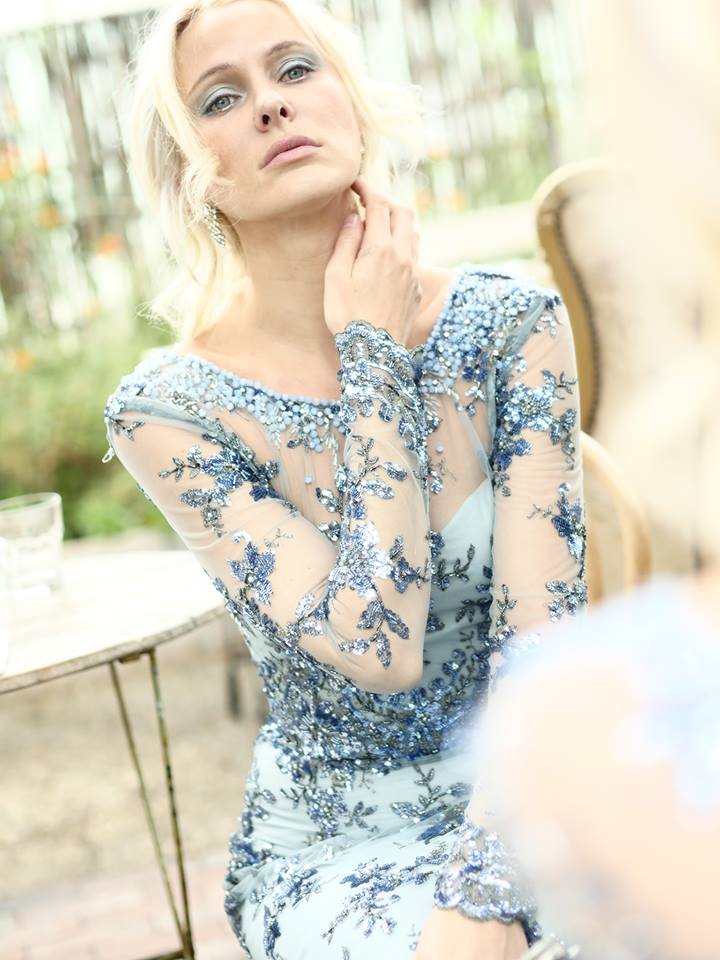 Do you have your movie idols?
Lesly Kahn, famous coach in LA says: "if you don't think you're better than what's already out there, don't waste our time." And I have to agree… most actors won't admit it but it's true. I feel like I could stand up to any actor/actress out there in a scene. But I DO love Sofia Lauren, Robin Wright, Natalie Portman, Gael Garcia Bernal, Shannyn Sossamon, Helena Bonham Carter, Christopher Walken, the late Heath Ledger. I like bravery – actors who are not afraid to look bad, crazy, weird. And Max Irons – that guy is amazing.
As an actress, you are often on the go and spend a lot of time on set. How do you remain fit in stress?
Walk walk walk! Don't sit in your trailer; spend the time getting to know people instead. More fun, better for your career and fitness. When I'm the lead of a film, I find it very easy to feel like I'm supposed to sit in my trailer, get driven everywhere (even if it's an easy 2 minute walk). I find taking the time to walk keeps your energy up, your head clear and if you are somewhere beautiful like a jungle, it's a little bit of magic time for yourself.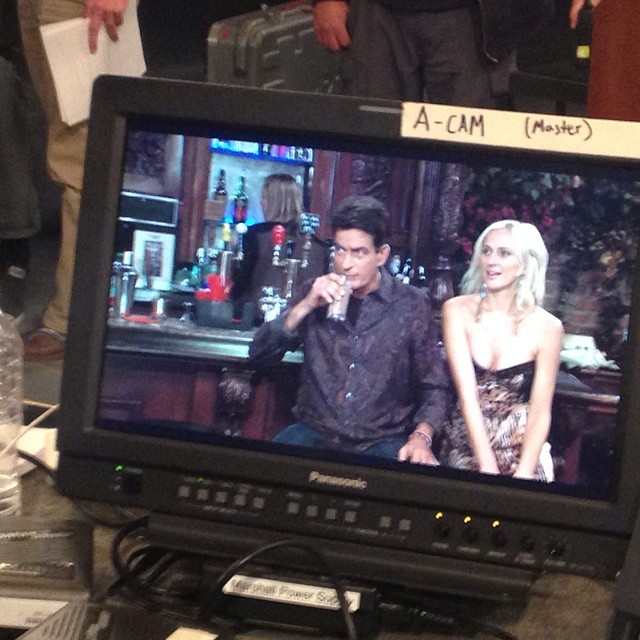 Could you reveal us a couple of your beauty tips?
I'm all about mind-body. Get lots of rest, break a sweat 3-4 times a week and eat well: your face manifests what you do with your whole body. I use chamomile tea bags for soothing skin, rose water while driving around LA to keep skin and hair hydrated. Young coconuts for hydrating before and during shoots. Also go organic when you can for the things you use daily: I like Kibio creams, RMS concealer (awesome!), and when I want great color, make up forever. Sunscreen in LA is key, Shiseido is great for under eye and Kibio has a great line too. Looking too tan isn't as important as keeping your skin healthy.
What is your secret to be slim and vital?
My "inner child"! Play. Be light. Be curious. Be brave. Give back. Surround yourself with people who teach you things but share your values. Believe in true love. Put yourself in environments that are new… I call it "adventure Sundays", you have a group of friends and each one of you takes turns planning a surprise day trip (it has to involve hiking or walking around)… fashion, nature, art, animals. And.. PILATES! Best work out I've ever had when I need to get lean and in shape for a project. Reformer, high intensity. Within 14 days, you will be transformed.
What is your current project you are working on?
The one I really want to tell you about is secret but I will tell you it merges luxury fashion with technology in an amazing way; it will change the world.

A film project I co wrote with director Doug Hannah called "Disarm" just got financed and goes to camera in June-July; it's like a Sports Illustrated bikini shoot with a National Geographic theme. Another film called "Eternal Blonde" is in preproduction with an iconic Hollywood director (announcement also coming soon). I'm happy to say both characters are more than just their "face value".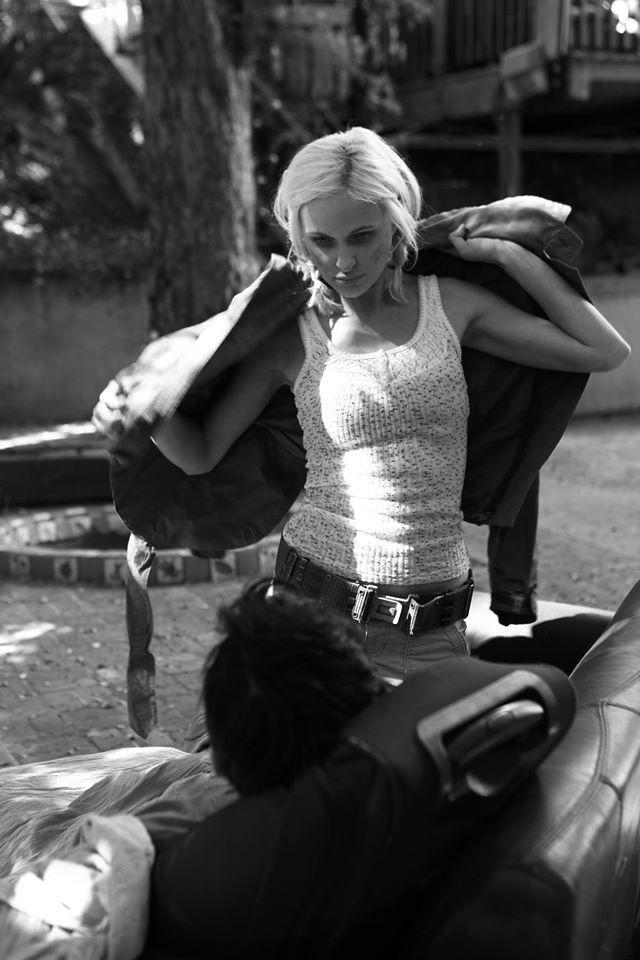 And my own collective called PROVOKE, we shoot a sleek, luxury oriented film that uses fashion, beauty, sensuality to captivate.. .and then has a punch line of a greater cause. *I'm the daughter of marine biologists so the environment is key for me. www.provoketheworld.com
The German translation is here (Deutsch).
Photo credit by Dominika Wolski