Jumpsuit – ein Trend, der uns schon seit einiger Zeit begeistert und immer noch In ist. Er ist komfortabel, in meinem Fall mit einem spielerischen Chic und verlängert figurfreundlich die Silhouette. Ich trage einen Flower Power Jumpsuit von ASOS mit einer Rüschenlage auf dem schulterfreien Dekolleté. Nach unten verläuft mein Overall in einem Karottenschnitt, der mein Lieblings-Hosenschnitt ist, da meiner Meinung nach dieser der Figur am meisten schmeichelt. Mit allbeliebten Espadrilles, Wedges oder Sneakern ist der Jumpsuit für einen ausgedehnten Spaziergang oder eine Shoppingtour geeignet. Ich präsentiere eine elegante Variante mit High Heels, die für einen feierlichen Auftritt bei einer Sommer-Party oder Dinner sorgt.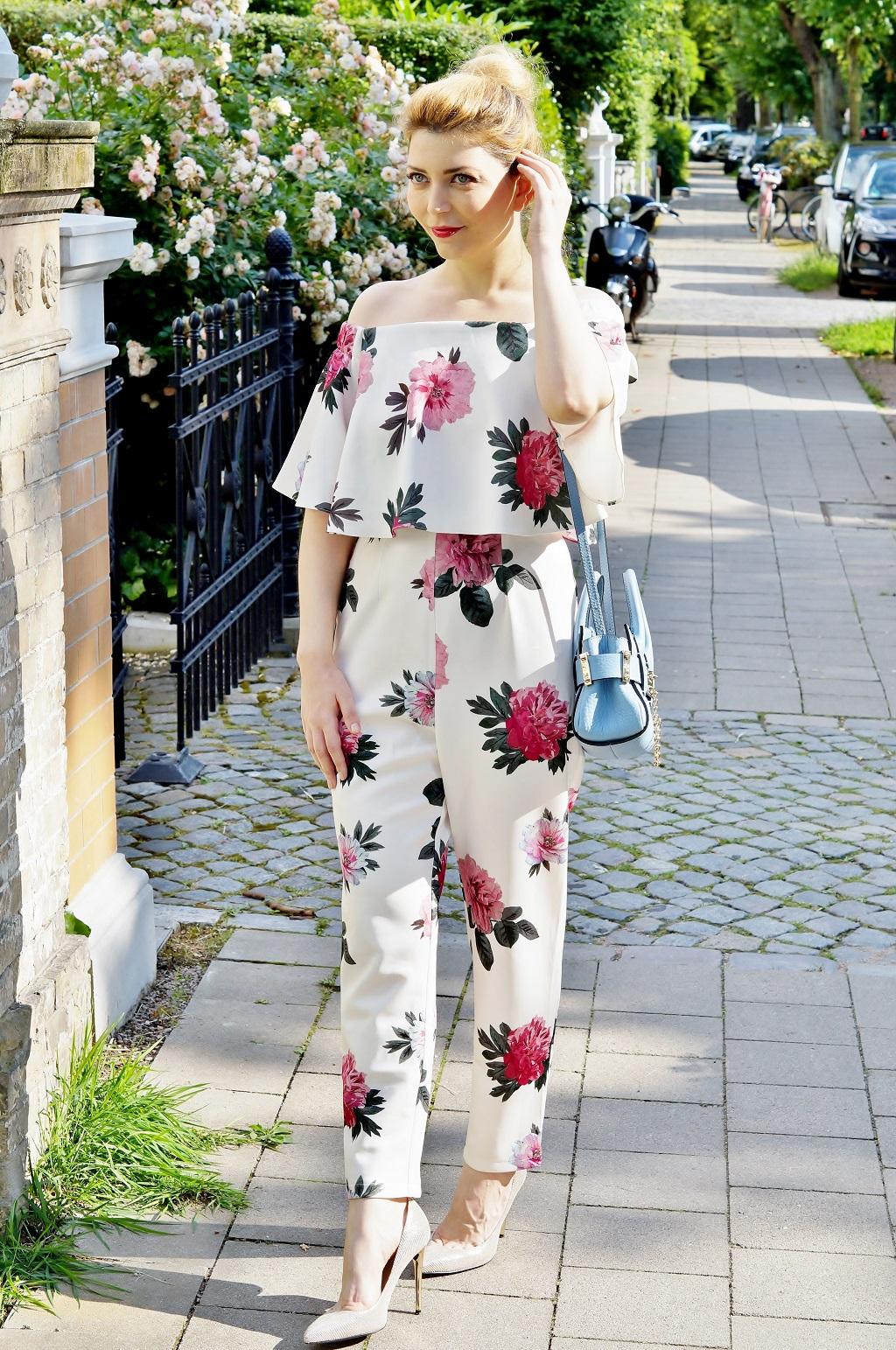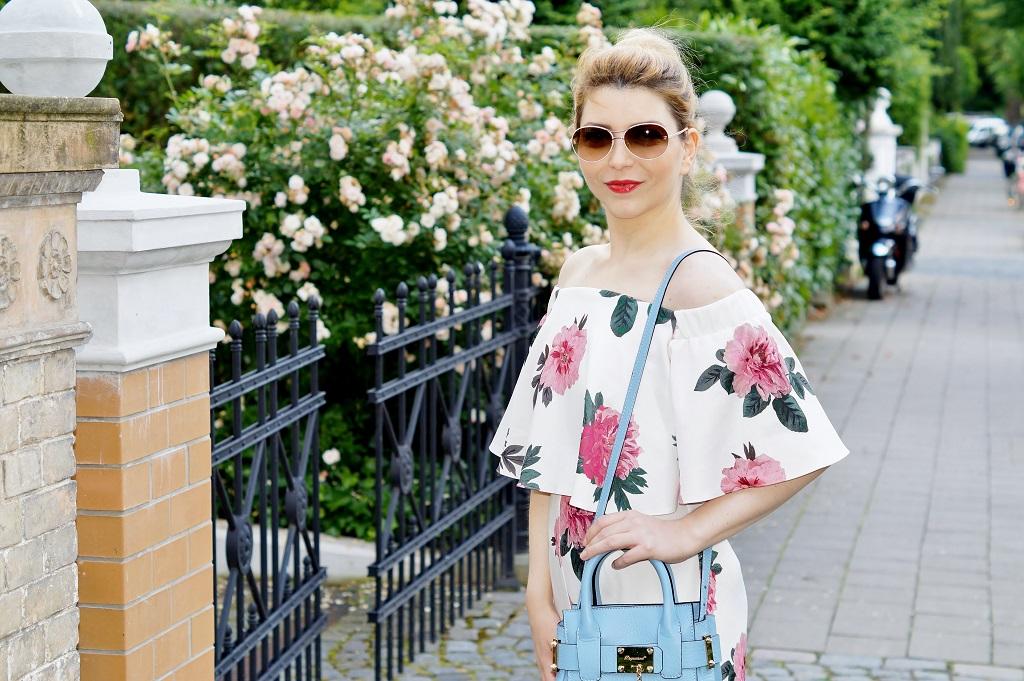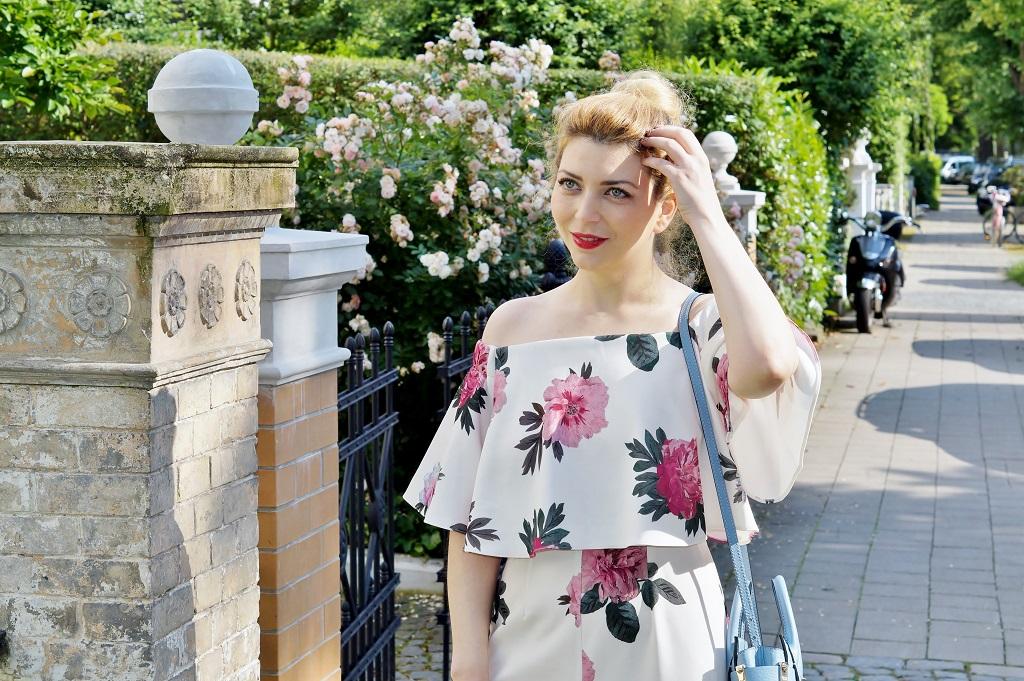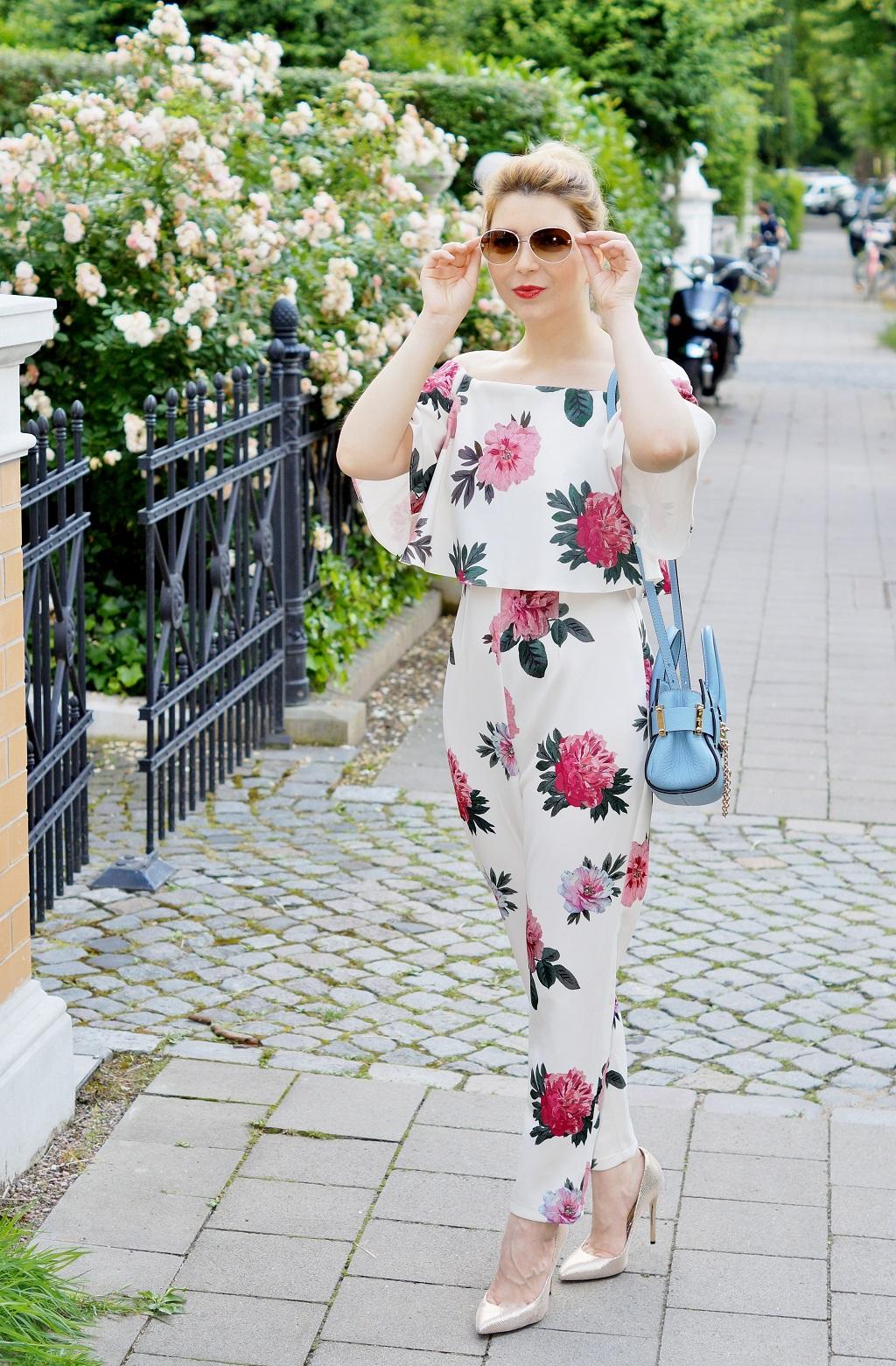 ASOS Jumpsuit, Dsquared2 Tasche, Supertrash Pumps, Céline Paris Sonnenbrille
ENGLISH: Flower Power Jumpsuit
Jumpsuit – a trend that excites us for some time and is still in. It is comfortable, in my case with a playful chic and elongates a figure-flattering silhouette. I wear a flower power jumpsuit by ASOS with a ruffle overlay on the off-shoulder neckline. Downward my jumpsuit features a tapered leg, which is my favorite pants cut, because in my opinion, this cut is figure flattering. With beloved espadrilles, wedges or sneakers the jumpsuit is suitable for an elongated walk or a shopping tour. I present an elegant jumpsuit combination with high heels, which makes a festive appearance for a summer party or dinner.