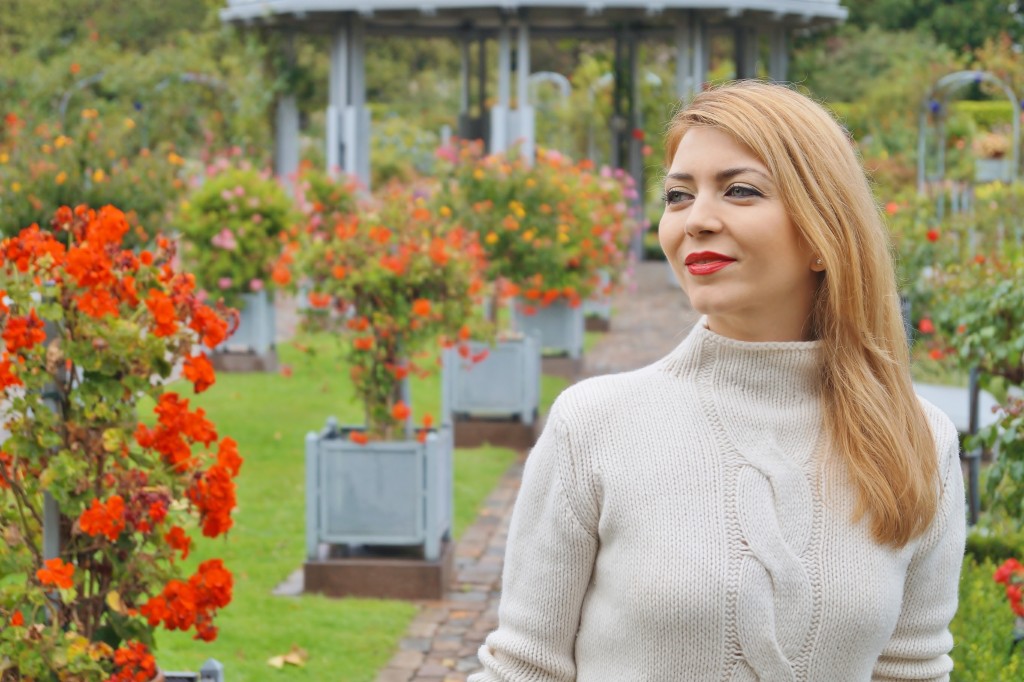 Cashmere Pullover – perfekt für einen herbstlichen Spaziergang im Park!
Ob Zuhause vor dem Kamin oder bei einem Spaziergang im Park  – ein Cashmere Pullover ist eine warme und kuschelige Begleitung in den kalten Tagen. Da stellt sich nur eine Frage: Welcher Halsausschnitt steht mir? Ich trage einen creamfarbenen Cashmere Pullover mit einem erhöhten Rundhalskragen zu den Jeans, Ballerinas, dazu ebenfalls eine creamfarbene Tasche und als Schmuck – Perlen, Perlen, Perlen. Allerdings zaubern Pullover mit V-Ausschnitt einen längeren Hals und ein schmaleres Gesicht, ich muss aber zugeben, dass wenn mir ein Pullover gefällt, achte ich überhaupt nicht mehr auf seine Form, sondern will ihn nur haben, haben, haben :). Wichtig ist doch, dass ich mich darin wohl fühle! Nicht wahr?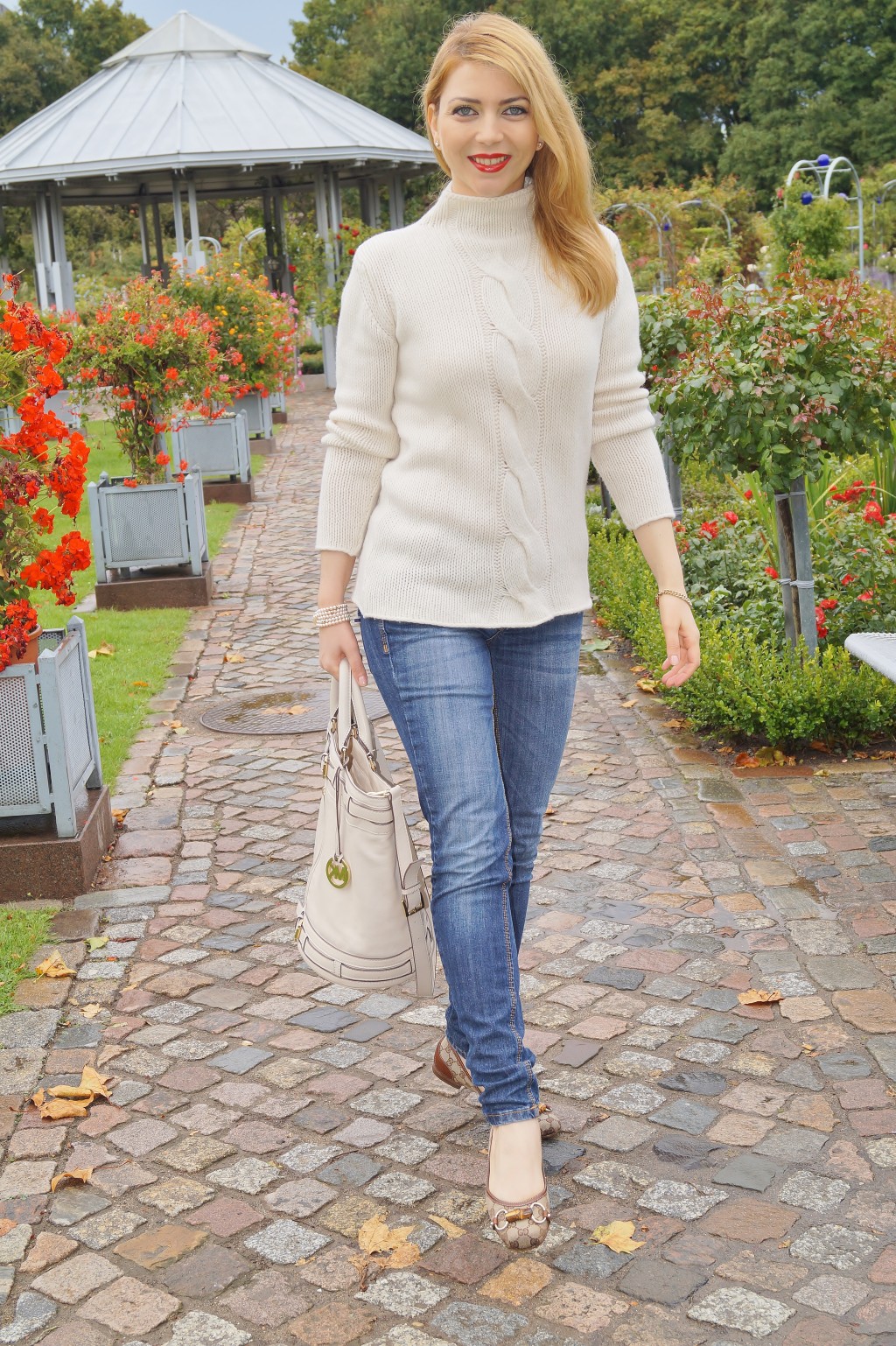 Also, Pullover an und los geht es in den Park! Der herrliche Rosengarten in Planten un Blomem! Ich komme immer wieder gerne hierher, um die Schönheit dieser Blumen aufs Neue zu entdecken und deren aromatische Düfte zu genießen. Rosen gehören zu meinen Lieblingsblumen!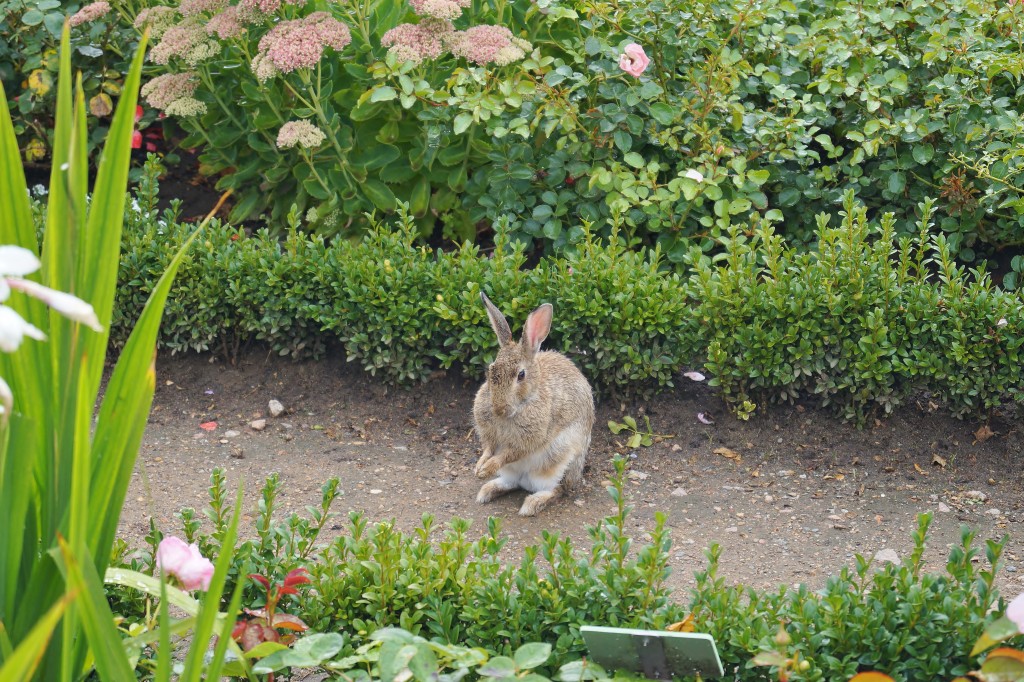 Eigentlich ist es gerade keine Osterzeit, die Wiesen waren aber überfüllt mit süßen Hasen. Haben sie die Jahreszeit verwechselt? :)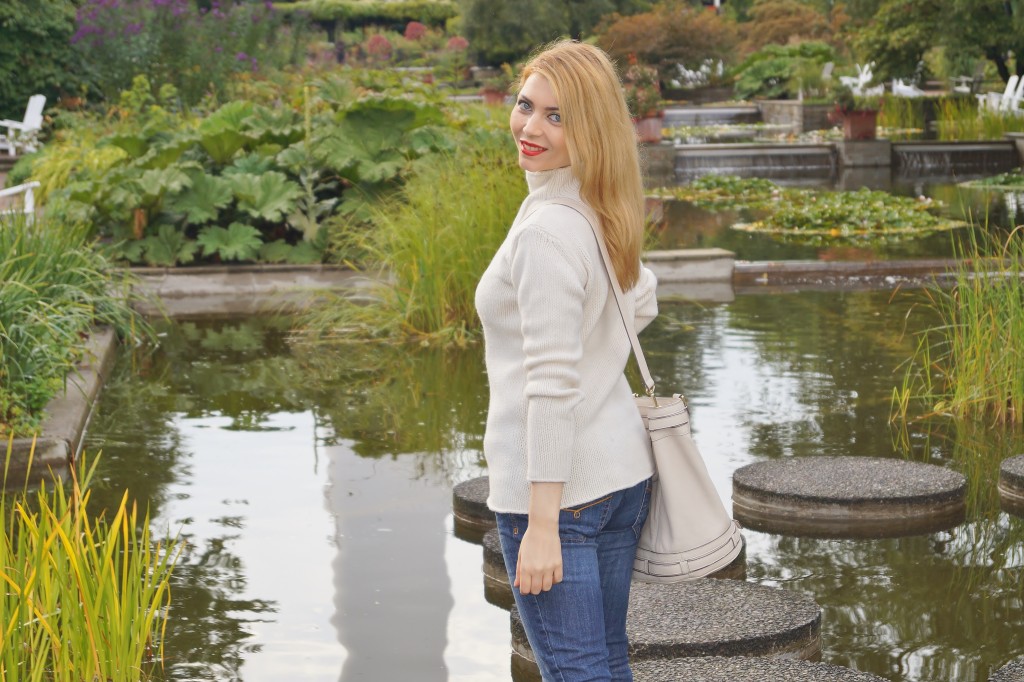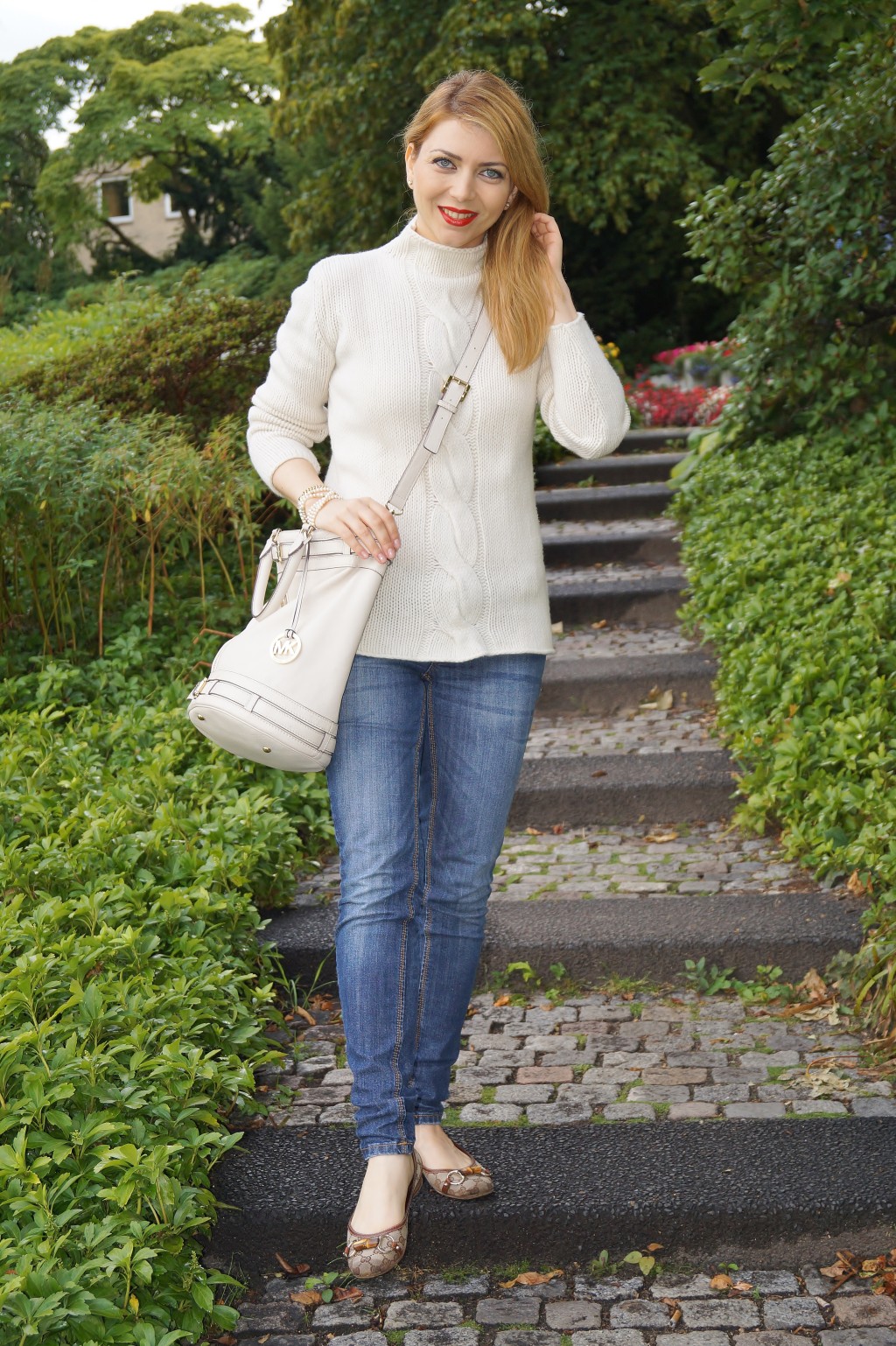 ENGLISH: Cashmere Sweaters – What Neckline Suits Me Best? 
Cashmere sweaters – perfect for an autumn walk in the park!
Whether at home in front of the fireplace or during a walk in the park – a cashmere sweater is a warm and cuddly companion in the cold days. The only question is: What neckline suits me best? I'm wearing a cream-colored cashmere sweater with a high round neckline to the jeans, ballet flats, likewise a cream colored bag and as jewelry – beads, beads, beads. However sweaters with V-neck conjure a longer neck and a narrower face. But I have to admit that if I like a sweater, I pay no longer attention on its shape – I only want to have it :). The important thing is that you feel comfortable in it! Isn't it?