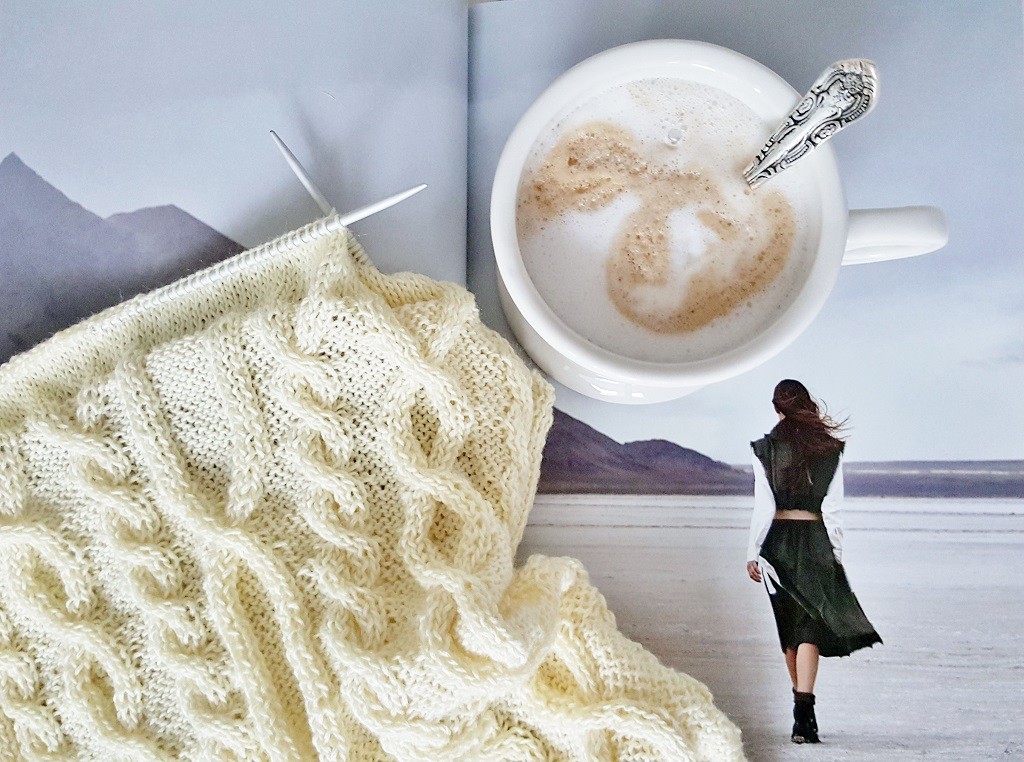 Ich habe bereits über den "glitzernden Trend" in dem Beitrag "Trend Kristalle und Steine" berichtet. Ein weiterer Trend dieses Frühlings ist die Farbe Pastellgelb. Eine sehr schöne, fröhliche Farbe, die mich an Narzissen erinnert, aber auch an kleine Kücken. Also wie bringe ich die gelbfarbenen Kleidungstücke in mein Outfit, damit ich eher wie Ersteres aussehe? Hier habe ich für euch ein paar Vorschläge.
1) Gelb mit Print in geometrischen Formen in Schwarz-Weiß
Gelb ist natürlich sehr schön mit Schwarz oder Weiß, aber wieso dann nicht mit Kleidungstücken mit geometrischen Mustern in Schwarz-Weiß kombinieren? Sieht modisch und nicht so monoton aus! Zwei Fliegen mit eine Klappe!
2) Gelb mit Grau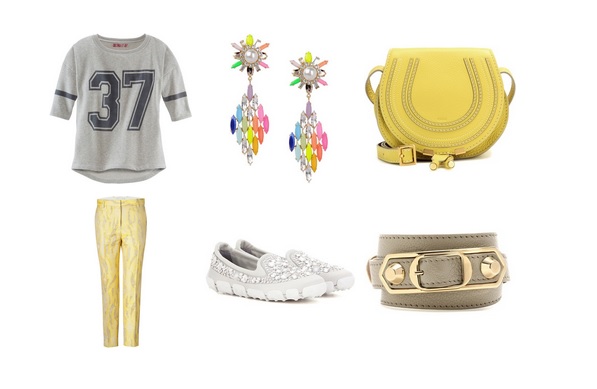 Gelb sieht auch mit Grau herrlich aus. Ich würde diese Farbkombination mit auffallenden Accessoires oder Schuhen aufpeppen, um den Look nicht zu blass wirken zu lassen.
3) Gelb mit anderen Pastellfarben
Gelb mit anderen Pastellfarben wirkt frisch, zart und elfenhaft!
4) Gelb mit Blumenprint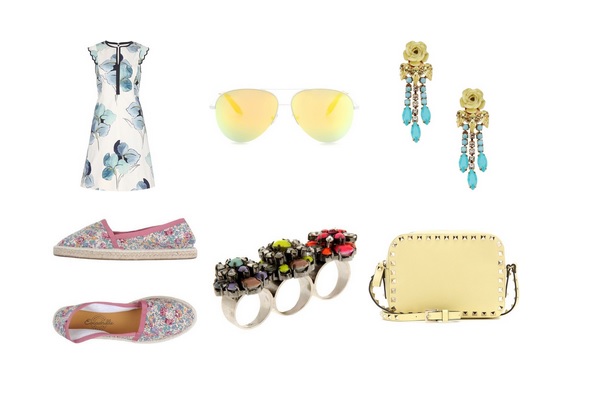 Gelb in Kombination mit Kleidungsstücken mit Blumenprint in anderen Farben ist frühlingshaft!
ENGLISH: Pastel Yellow and How to Combine It
I have already reported about the "glittering trend" in the article "Trend crystals and stones". Another trend of this spring is the pastel yellow color. A very beautiful cheerful color that reminds me of daffodils, but also of small chicks. So how do I get the yellow-colored garments in my outfit so I look more like the first option? Here I have a few suggestions for you.
1) Yellow with print in geometric shapes in black and white
Yellow is of course very nice with black or white, but why not to combine it with the clothes with geometric pattern in black and white? Looks stylish and not so monotonous! Two birds with one stone!
2) Yellow with Grey
Yellow looks lovely also with gray. I would spice up this color combination with striking accessories or shoes for not to let the look appear faded.
3) Yellow with other pastel colors
Yellow with other pastel colors look fresh, tender and elfish!
4) Yellow with floral print
Yellow in combination with the clothes with floral print in other colors is springlike!