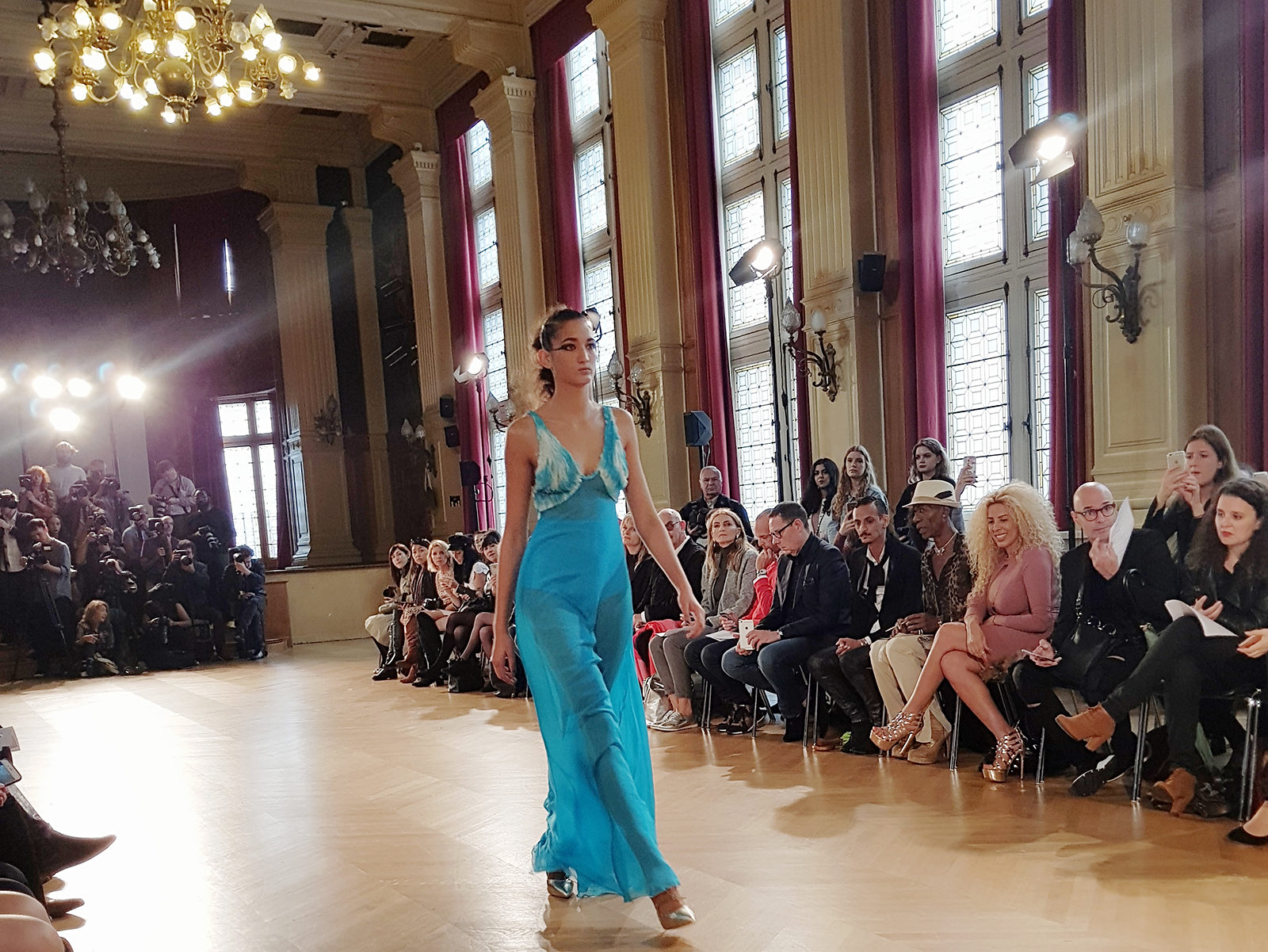 Nach dem Sonntagsbrunch in Ritz Paris ging es für uns zügig zur Fatima Lopes SS 18 Fashion Show. Fatima Lopes ist eine portugiesische Modedesignerin, die als erfolgreichste Unternehmerin der Modebranche in Portugal gilt. Seit 1999 stellt sie ihre Kollektionen zwei mal im Jahr auf der Pariser Modewoche vor. Im 2005 designte sie die offizielle Bekleidung der portugiesischen Fußballnationalmannschaft.
In 2000 überraschte die Designerin die Welt, als sie auf dem Laufsteg in dem teuersten Bikini der Welt lief. Der geschätzte eine Million Dollar teure Bikini aus Gold und Diamanten wurde von ihr designed und persönlich vorgeführt.
Außerdem wurde sie in 2006 mit dem Orden des Infanten Dom Henrique in der Kommandeursklasse von Staatspräsident Jorge Sampaio ausgezeichnet.
To see the video click on the picture below.
Die Fatima Lopes Sommer Kollektion 2018 ist entsprechend der portugiesischen Sonne leicht, luftig und farbenfroh. Die Hauptfarben der Kollekton sind Rot, Blau, Fliederrosa und Schwarz für die offizielleren Anlässe. Die Schuhkollektion ist in verschiedenen Metallicfarben, die super In sind präsentiert.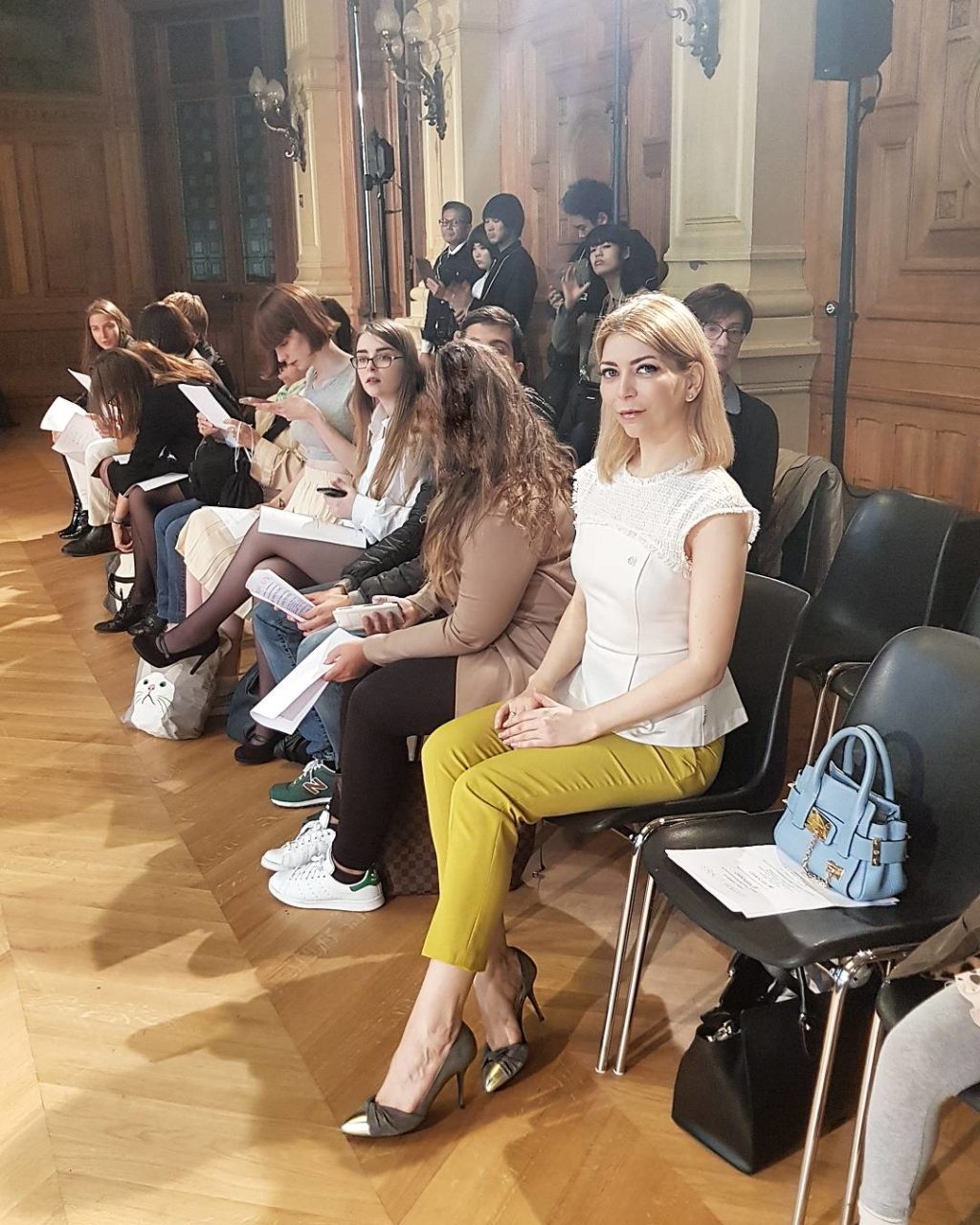 Die pinke Hose fand ich wegen der interessanten Taschen besonders schön.
English: Fatima Lopes SS18 – #jolimentblogxpfw
After the Sunday brunch in Ritz Paris we went to Fatima Lopes SS 18 Fashion Show. Fatima Lopes is a Portuguese fashion designer who is considered the most successful entrepreneur in the fashion industry in Portugal. Since 1999 she presents her collections at the Paris Fashion Week twice a year. In 2005 she designed the official clothing of the Portuguese National Football Team. In 2000 the designer surprised the world as she ran on the catwalk in the world's most expensive bikini. The estimated one million dollar bikini of gold and diamonds was designed and personally demonstrated by Fatima Lopes herself. Moreover in 2006 she was awarded by former President of the Portuguese Republic, Jorge Sampaio with the title of Comendadora da Ordem do Infante Dom Henrique.
The Fatima Lopes Summer Collection 2018 is light, airy and colorful according to the Portuguese sun. The main colors of the collection are red, blue, lilac pink and black for more official occasions. The shoe collection is presented in various metallic colors, which are super trendy.
Source: www.fatimalopes.com