Jeans sind zeitlos, vielseitig kombinierbar, liegen immer im Trend und sind damit ein absolutes Muss in jedem Kleiderschrank und vervollständigen jede Basisgarderobe. Ebenso angesagt wie Jeanshosen sind stilvolle Jeanskleider. Ich trage ein Denim Midikleid von Warehouse zu meinen Lieblingssandalen von Eight und meiner MCM Tasche. Dieses Kleid ist universal, da in jeder Saison tragbar – im Sommer einfach so oder über das T-Shirt, im Herbst und Frühling über oder unter der Bluse und im Winter über den warmen Rollkragenpullover oder unter dem oversized Pullover.
Wir bummelten in unserer Gegend Hamburg-Harvestehude. Im Frühling ist in diesem Bezirk fast jedes Gebüsch mit Blumen überdeckt, was ihn noch schöner macht. Leider sind die meisten Blumen bereits verblüht. Es sind nur noch Rosen geblieben, die zu meinen Lieblingsblumen gehören und uns momentan mit ihrer Blütezeit erfreuen.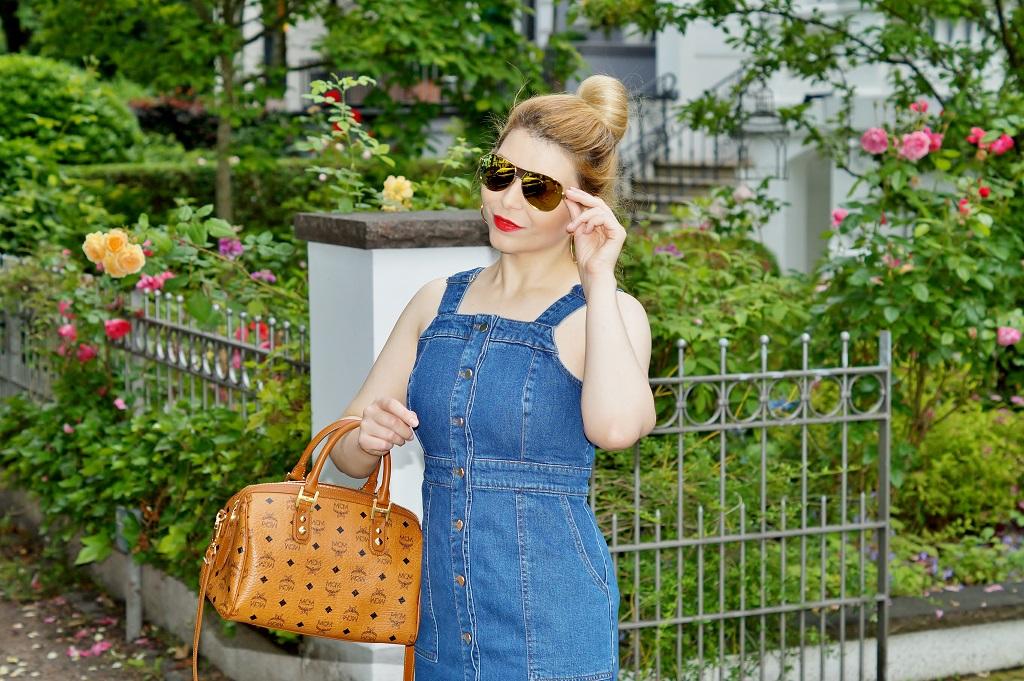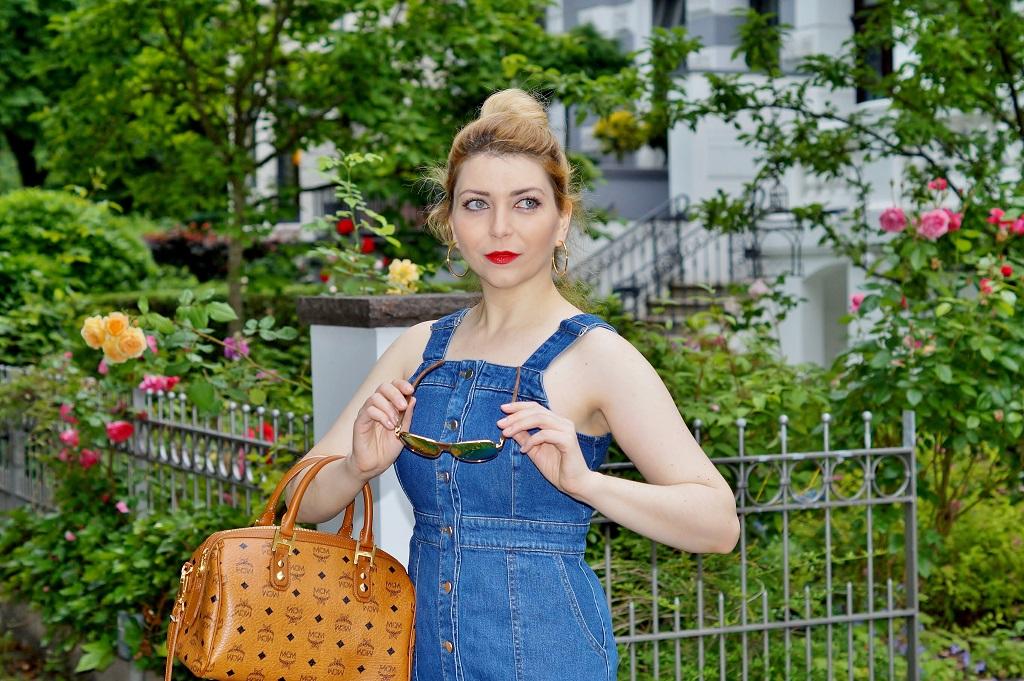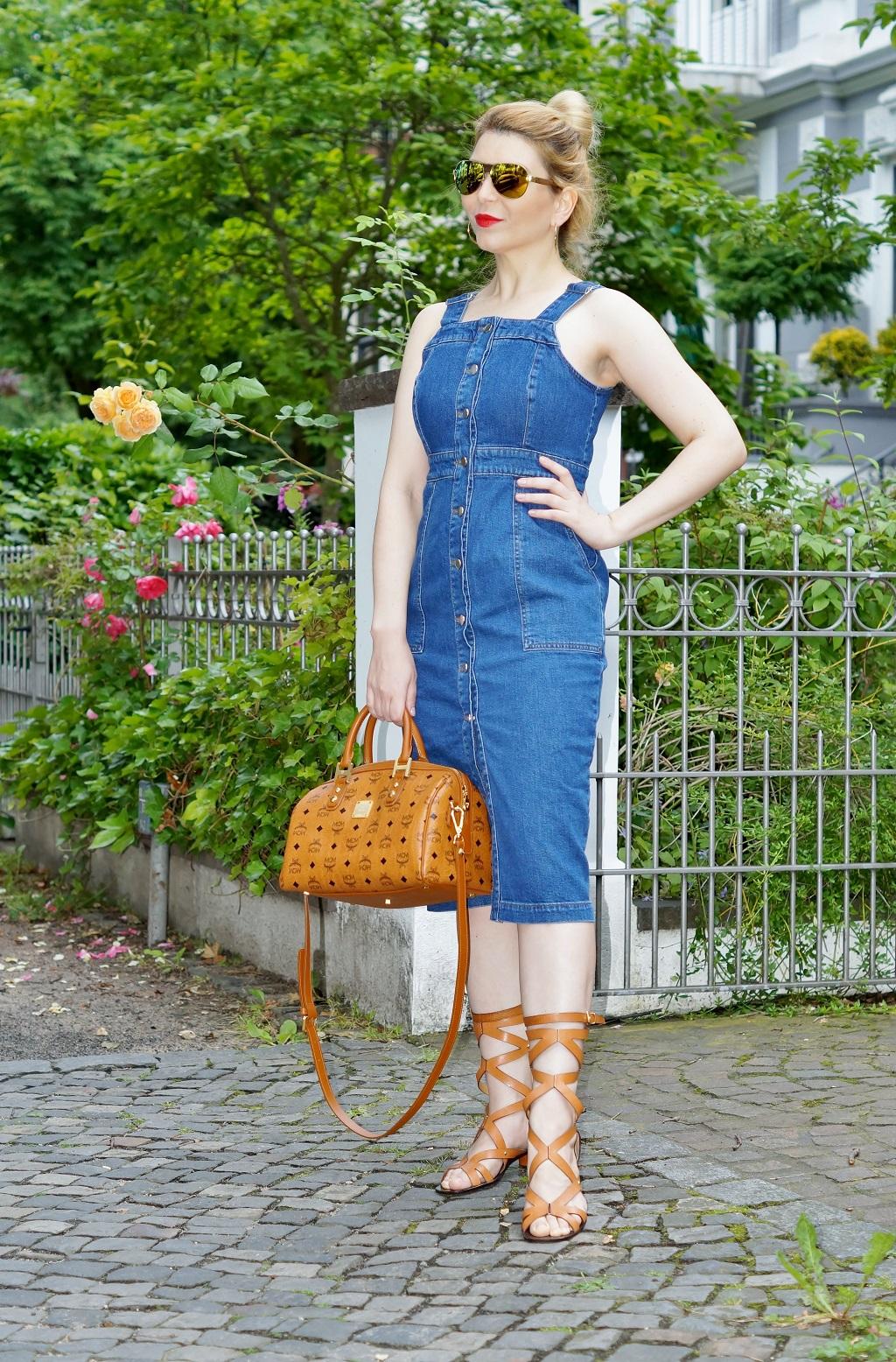 Warehouse Denim Dress, Eight Sandalen, MCM Tasche, Wood Fellas Sonnenbrille, Pierre Lang Creolen, Max Factor Lippenstift
ENGLISH: Denim Dress
Jeans are timeless, versatile combinable, always in trend and are therefore a must in any wardrobe. As popular as jeans pants are stylish jeans dresses. I wear a denim dress by Warehouse to my favorite sandals by Eight and my MCM bag. This dress is universal because it is wearable in every season – in summer just so or over the tee, in spring and autumn over or under the blouse and in winter over the warm turtleneck or under the oversized sweater.
We strolled in our district Hamburg-Harvestehude. In spring almost every bush is covered with flowers in this area, which makes it even more beautiful. Unfortunately, most flowers are already withered, only roses are remained. They belong to my favorite flowers, which currently delight us with their heyday.