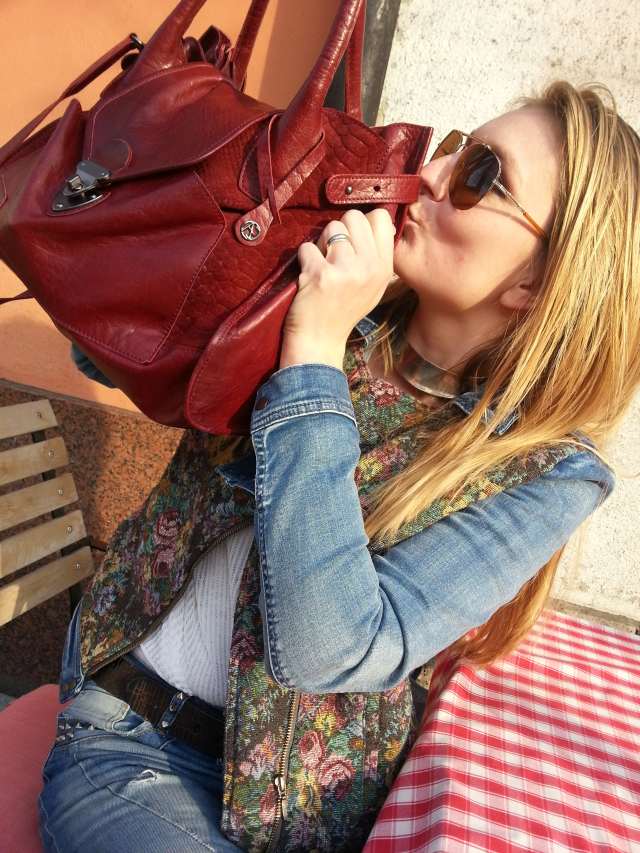 The history of the development of the brand Aenkyyy by designer Anke Fabritius began in 2011 in the exotic India, where her name Anke was altered so often by the inhabitants untill Aenkyyy originated. Anke gets her inspiration in this wonderful country and pays attention to the fair work conditions and safe production processes to support there, according to Anke, "the right places". Anke's adventurous spirit is embodied in her bags collection "Aenkyyy goes adventure".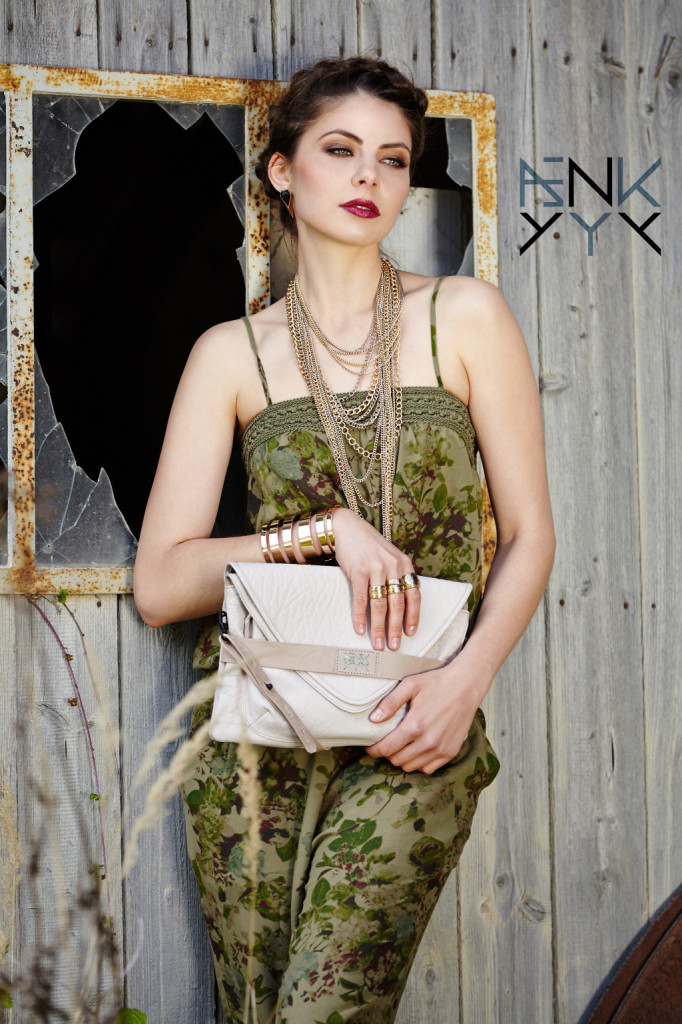 The medium envelope bag can be combined to the chic or casual outfit. A very smart accessory!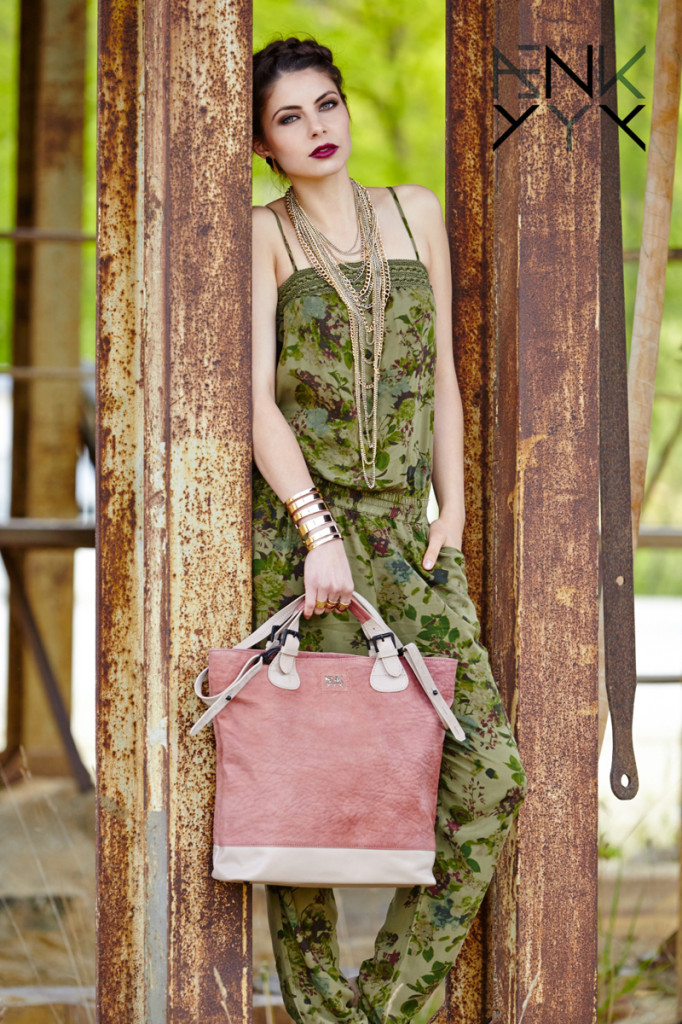 The shopper with nude colored bottom and strap. One of my favorite forms of bags as it is practical for carrying documents, folders, books and makeup bag in it and at the same time you keep your stylish look – and I say it out of my experience from my old studies days.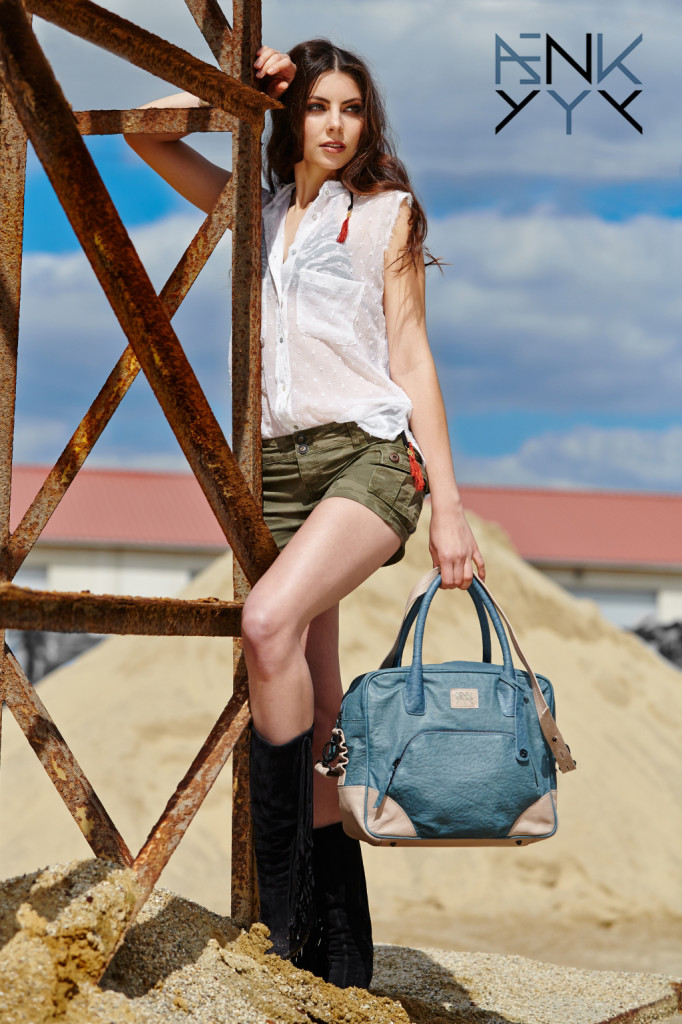 The holdall in greyish blue with nude colored edges. Great for travelling or fitness club!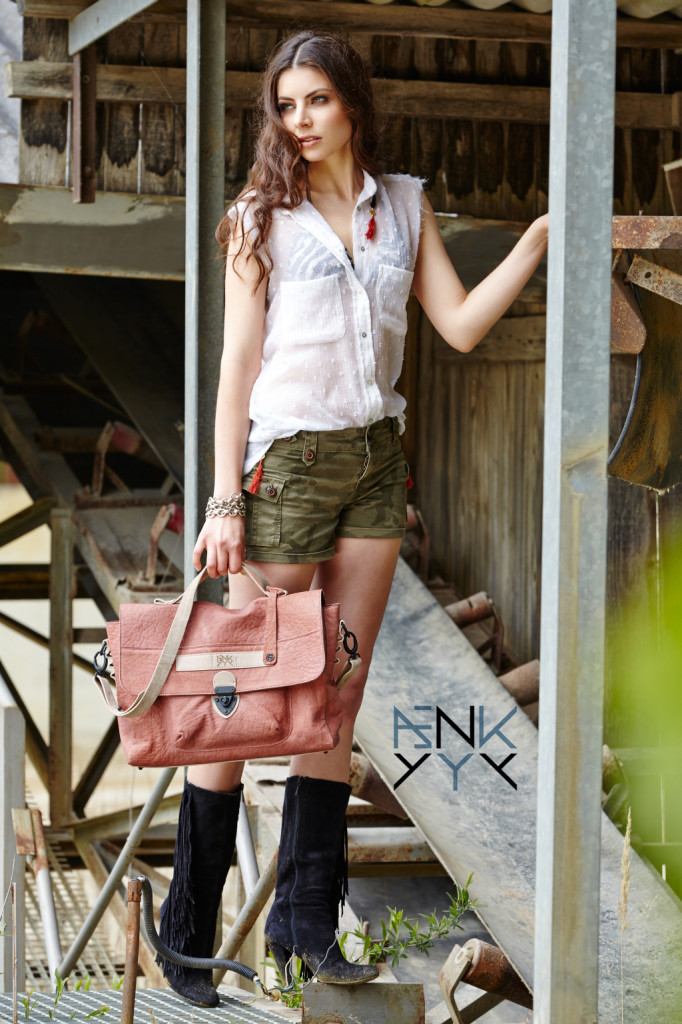 The light cognac leather satchel in a briefcase form made of supple lambskin leather with integrated beige parts . It is pretty good usable for the college as well as for the office. "Sporty" business!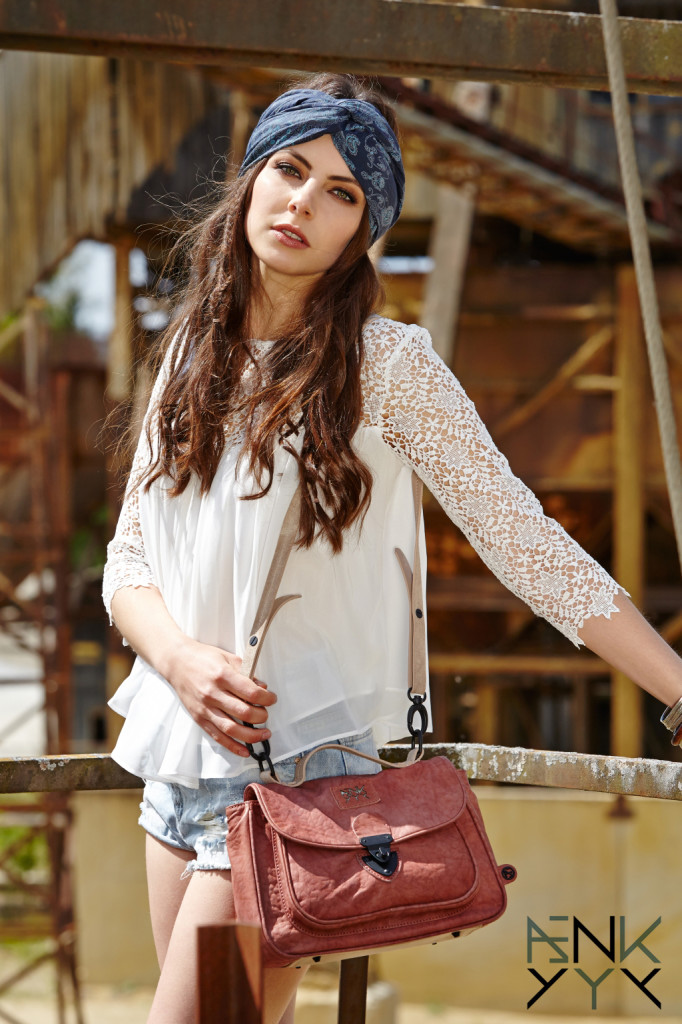 The medium satchel in light cognac with the beige long strap. Perfect for daily outings!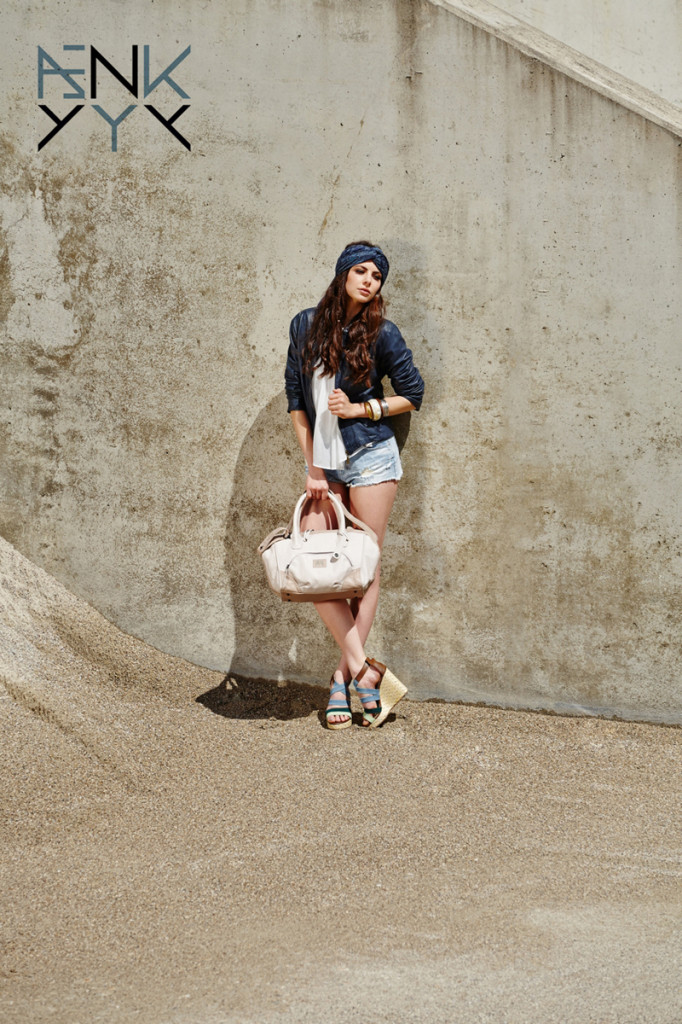 One of my favourite bags in Aenkyyy's collection, no words are needed – just beautiful!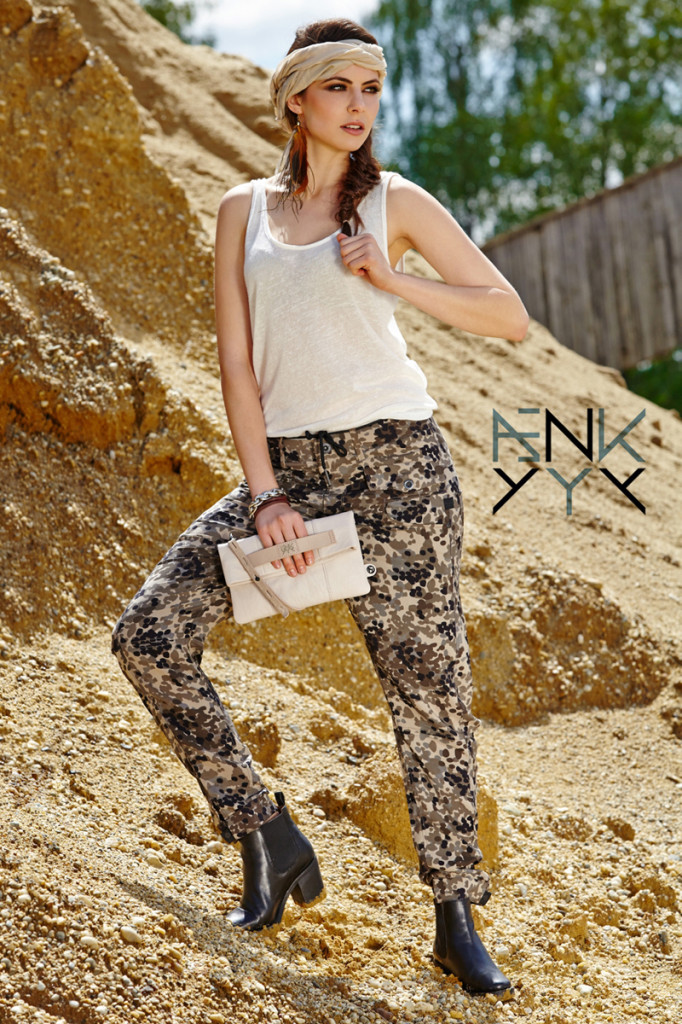 The nude colored clutch bag with beige colored elements. Cool for the after work parties! ))
Sporty Bucket bag is very spacious and can be put over the shoulder because of its long strap.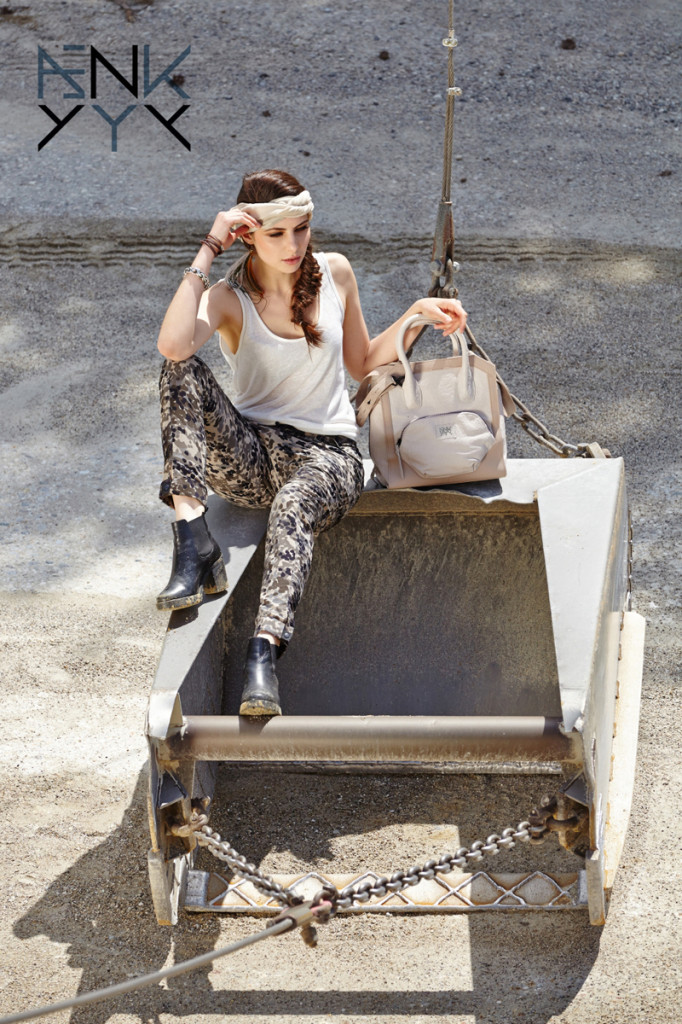 I love this bag with the front pocket that can be used for pretty-pretties like lipstick, for when you need a quick grip.
The Aenkyyy's Adventure Collection is made of soft high quality leather in harmonized color combination and special material composition like soft suede and supple lambskin leather. The bags are very comfortable to carry in the hand and over the shoulder, because of the unmistakably soft feel. Practical, but still very stylish and individual.

Special about Aenkyyy's bags is that they glow in the dark. That is an innovative wow effect! More to this highlight I tell you later ;).