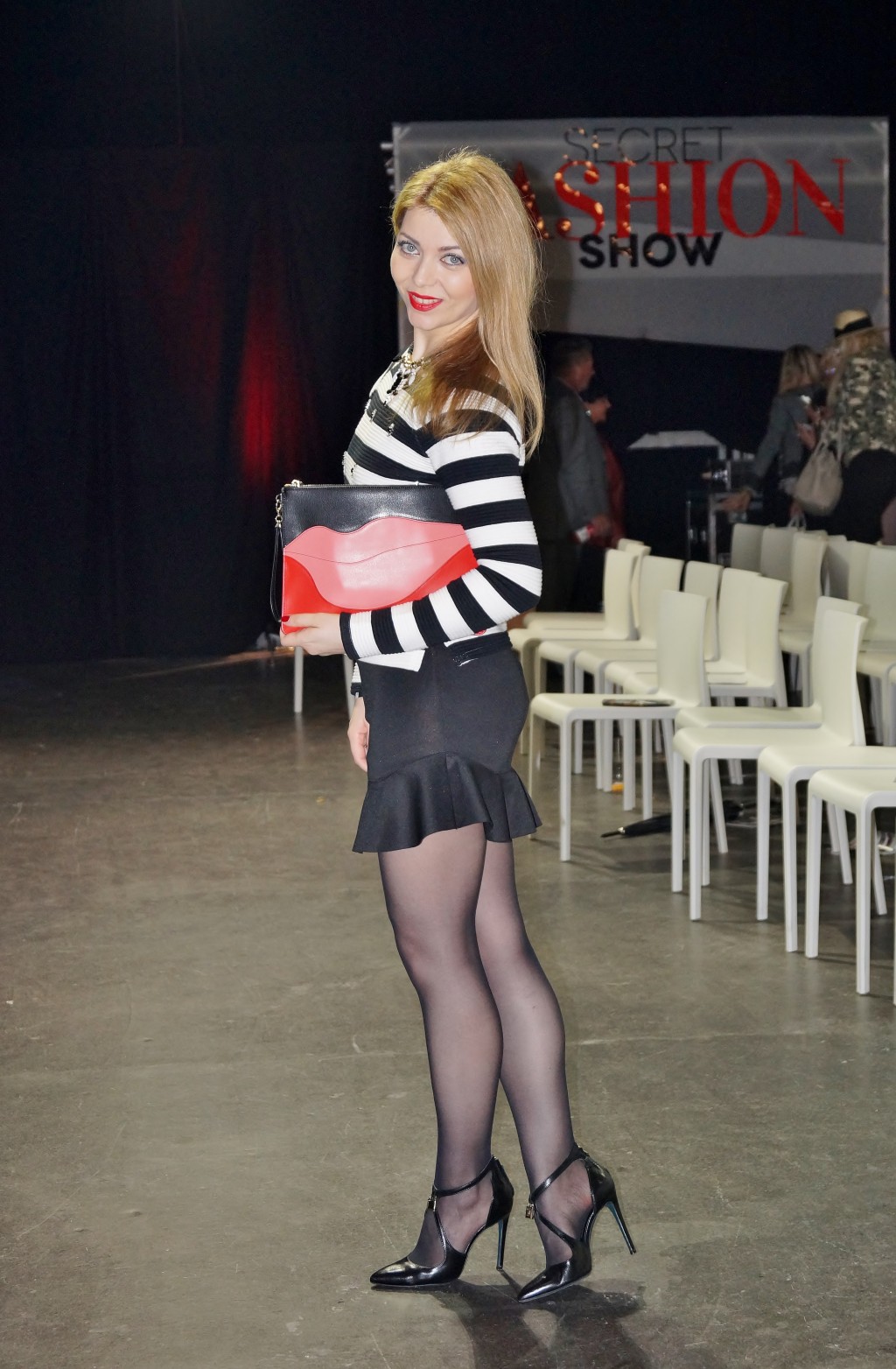 Letzte Woche waren wir in München für eine Fashion Show. Wie ich bereits in meinem Post "Secret Fashion Show München, Mai 2015 – Promis, Designer & Highlights" berichtet habe, war es ein exzellentes Event und von München mit all den Sehenswürdigkeiten, Shoppingmöglichkeiten und Cafés, bin ich sowieso begeistert! Nun widme ich diesen Post meinem Outfit, das ich bei der Show getragen habe. Die großen Querstreifen sind momentan total in! Sie werden in verschiedensten Farben in Abwechselung mit weißen Streifen getragen. Diesen Trend empfehle ich mit knalligen farblichen Akzenten zu kombinieren. Da ich mein ganzes Outfit in Schwarz-Weiß gehalten habe, setzte ich einen rotfarbigen Akzent durch einen roten Lippenstift und die Clutchtasche, von der ich mich zurzeit bei den festlichen Events nicht trennen kann. Sie ist mein Highlight und Eyecatcher. So seht ihr modisch aus! Ein großartiges, qualitatives Outfit muss nicht unbedingt teuer sein.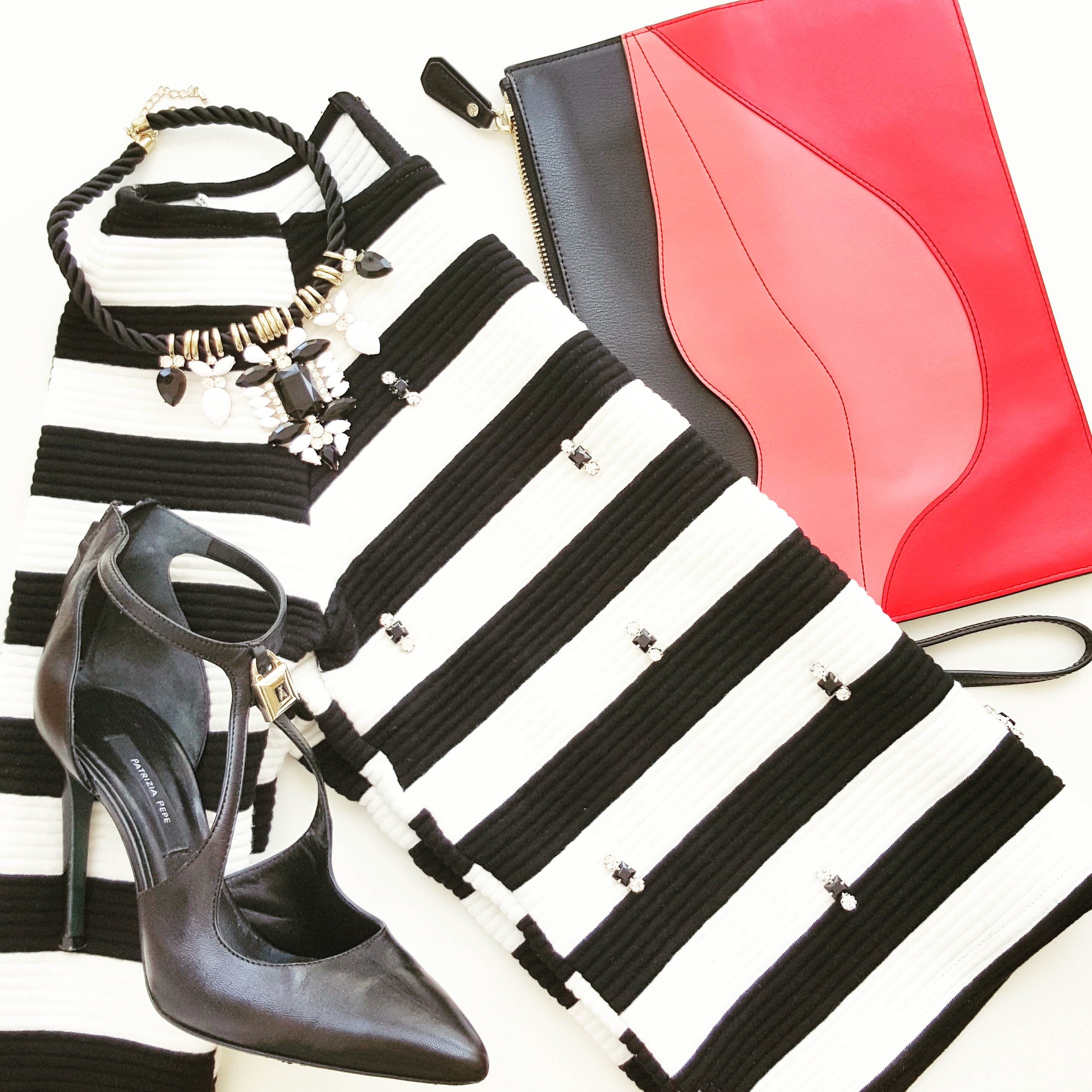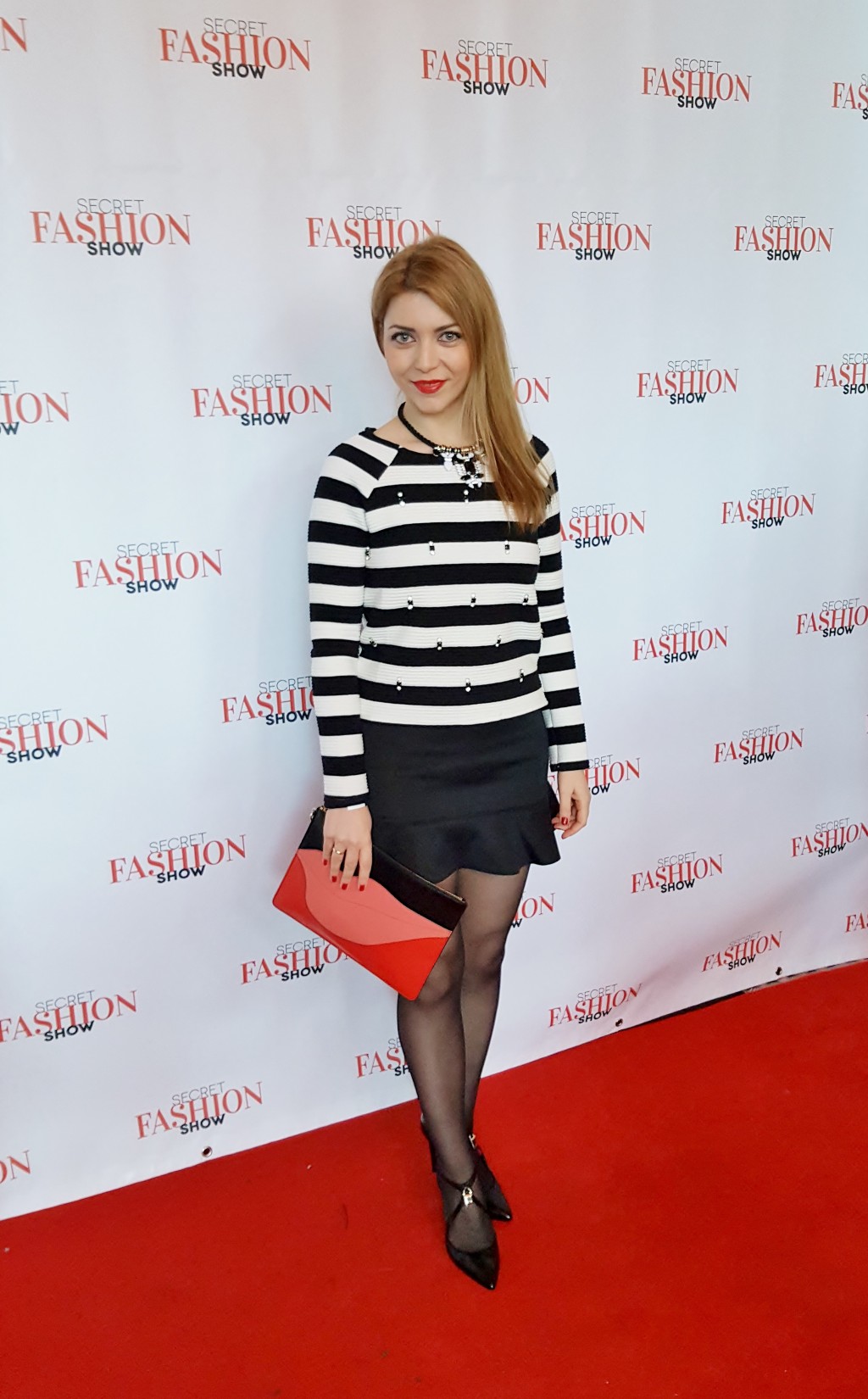 JOA LOS ANGELES Pullover, SELECTED FEMME Rüschenrock, Vero Moda Halskette, Patrizia Pepe Schuhe, Diane von Fürstenberg Clutch, Maybelline New York Lippenstift
ENGLISH: My Outfit for the Secret Fashion Show
Last week we were in Munich for a fashion show. As I have already mentioned in my post – "Secret Fashion Show München, Mai 2015 – Celebrities, Designer & Highlights", it was an excellent event. Anyhow I'm excited of Munich with all the sights, shopping opportunities and cafés! Now I dedicate this post to my outfit that I wore during the show. The big horizontal stripes are currently totally in! They are worn in a variety of colors in alternation with white stripes. This trend, I recommend to combine with bright color accents. Since I have kept my whole outfit in black and white, I sat a red-colored accent with a red lipstick and the DVF clutch. I am currently in love with this clutch and can't imagine me without it at the festive events. It's my highlight and eye-catcher. Thus you can look fashionable! A great, quality outfit does not have to be expensive.