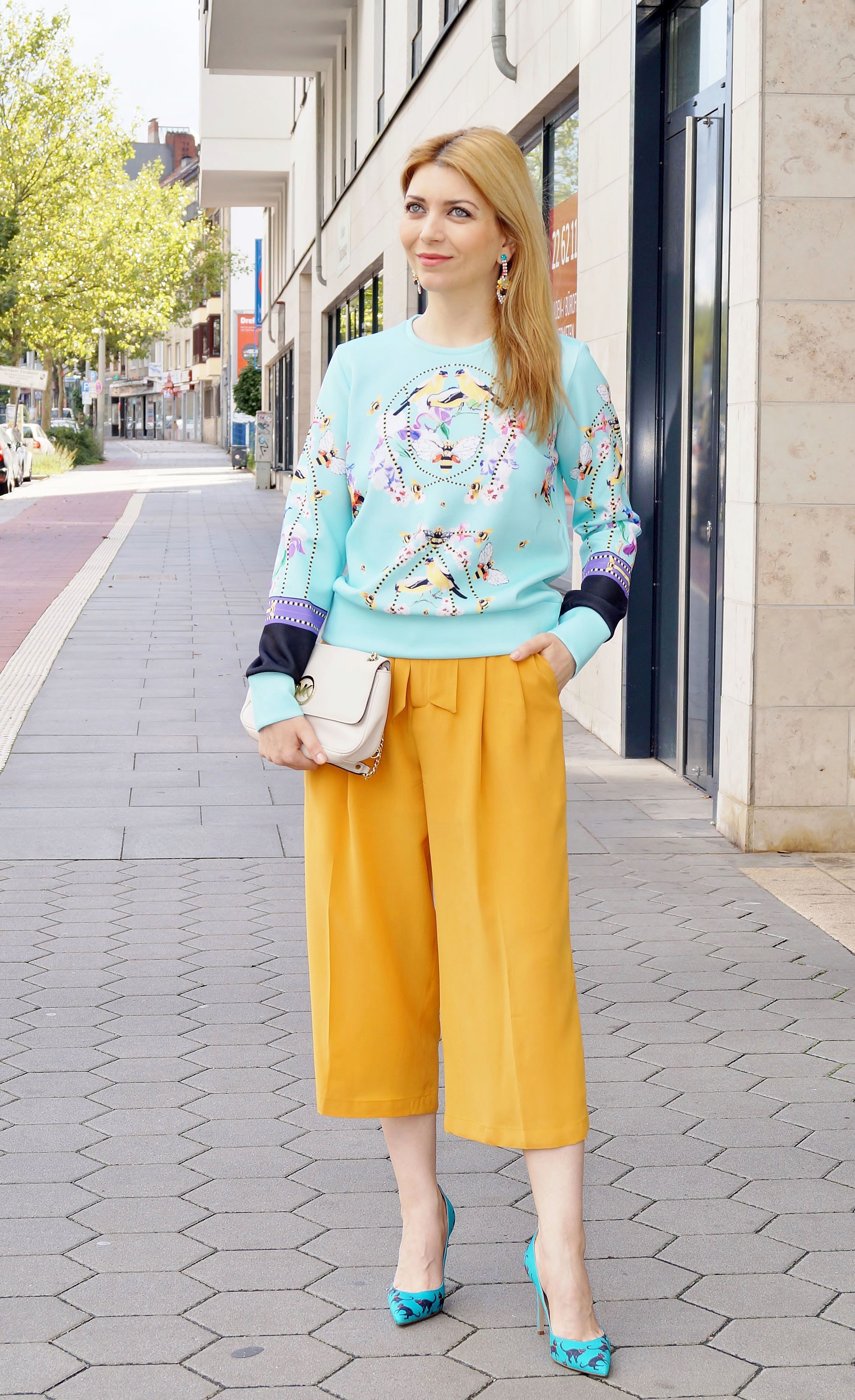 Das erste Gefühl des Herbstes ist bereits in der Luft. Die Umgebung hüllt sich in die dunklen Töne. Wir verabschieden uns von den warmen Tagen und schwelgen in sommerlichen Urlaubserinnerungen. Aber auch die neue schöne Zeit beginnt! Zeit der Äpfel aus dem eigenen Garten, der heißen Schokolade, der warmen, herbstlichen Abendessen mit Freunden. Zeit des Sammelns der rotgelben Ahornblätter und der Pilze im Wald.
Diesen Herbst bekenne ich mich zur Farbe und möchte dieser Jahreszeit etwas fröhlichere Töne geben. Somit habe mich mit einer senfgelben Hose, einem türisfarbenen Pullover mit exotischem Garten-Printmotiv, so wie mit türkisfarbenen Schuhen mit schwarzem Katzenmotiv bekleidet, die mich zurück in die schönen sommerlichen Tage versetzten.
Wärmt euch mit dem heißen Tee oder Kaffee und seid nicht traurig, dass der Sommer vorbei ist! Einen herrlichen Herbst!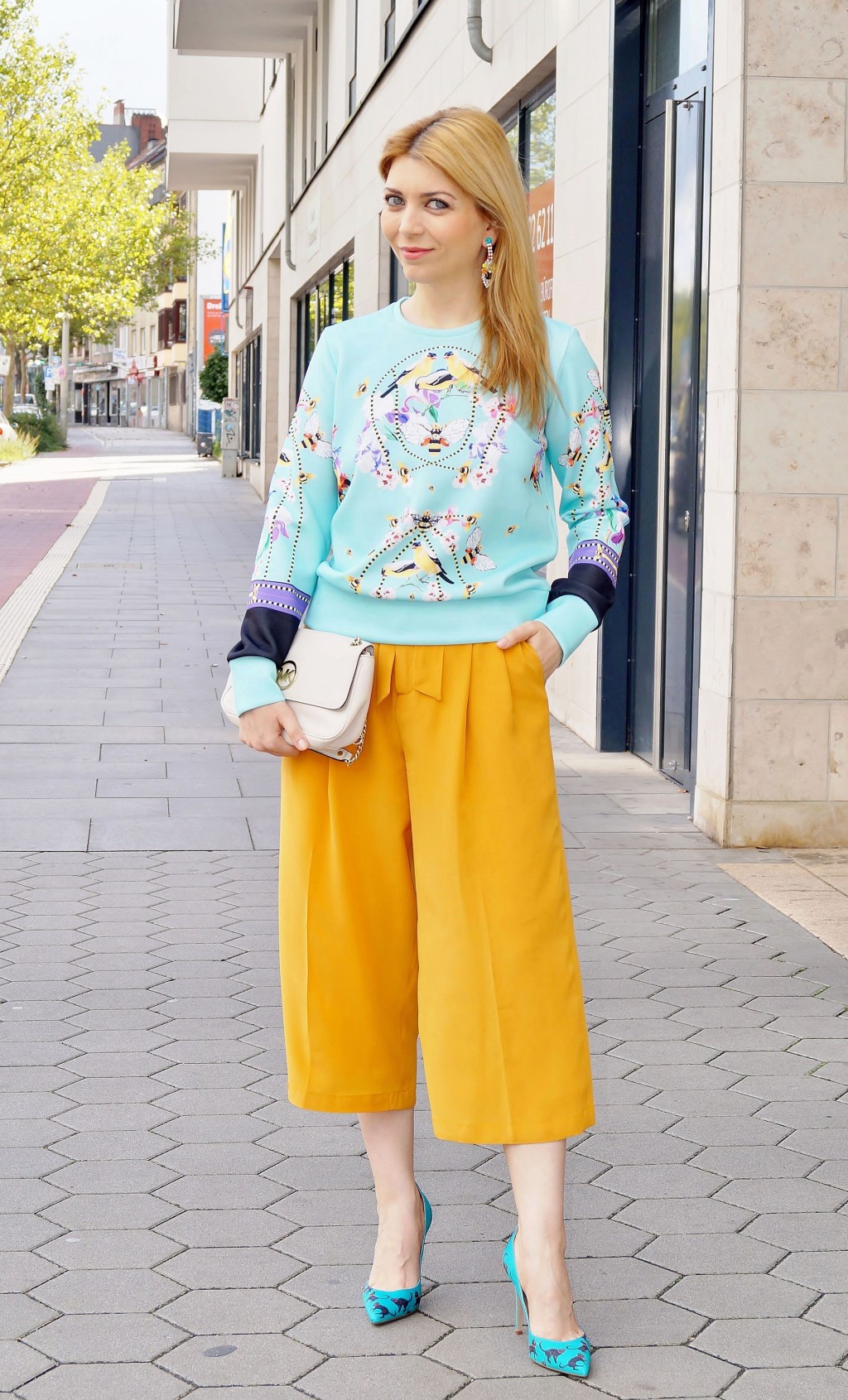 Annie P Hose, Camilla Elphick Pumps, piccione.piccione Pullover, Michael Kors Tasche, Leetal Kalmanson Ohrringe
ENGLISH: This Fall I Appeal for Color
The first feeling of autumn is already in the air. The environment wraps itself in the dark tones. We say goodbye to the warm days and revel in summer holiday memories. But the new lovely season begins! Time for apples from the garden, hot chocolate, warm autumnal dinner with friends. Time for collecting the red and yellow maple leaves and mushrooms in the forest.
This fall I appeal for color and want to give this season of the year some cheerful tones. Thus I have dressed me in the mustard yellow pants and turquoise sweater with an exotic garden-print, which puts me in the beautiful summer days, as well as turquoise shoes with black cat print.
Keep yourself warm with a hot cup of tea or coffee and do not be sad that the summer is over! I wish you a wonderful autumn!