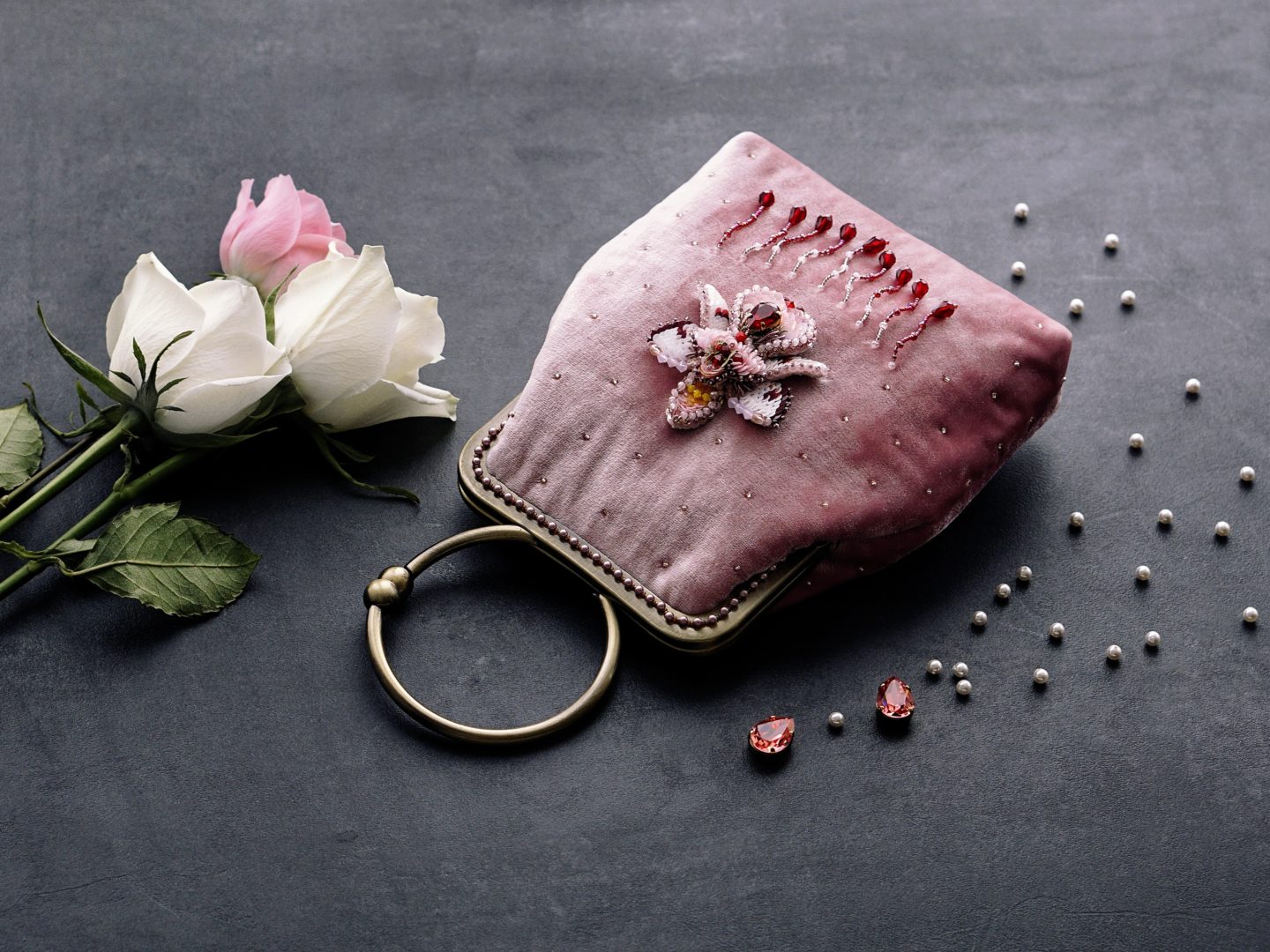 Das Couture-Abendtäschchen "Wild Orchid" in Rosé wurde von der Couture-Designerin und Künstlerin Yuliya Savytska persönlich handgefertigt. Kein einziger Maschinenstich! Alles wird von Hand mit zahlreichen komplizierten Techniken hergestellt, angefangen mit dem Einspannen des italienischen Seidensamtstoffs auf den Stickrahmen über die Übertragung der Zeichnung auf den Stoff, die dimensionale Juwelier-Handstickerei mit Swarovski-Kristallen, französischen und italienischen Pailletten, Rocailles und anderen Materialien, bis hin zum Zuschneiden und Zusammennähen aller Elemente. Jedes Element wurde sorgfältig überlegt, sodass sich in dem kleinen, geräumigen Abendtäschchen mit dem Jacquard-Futter sogar eine kleine Kreditkartentasche befindet. Ein echtes Designer-Kunstwerk! Ein Unikat!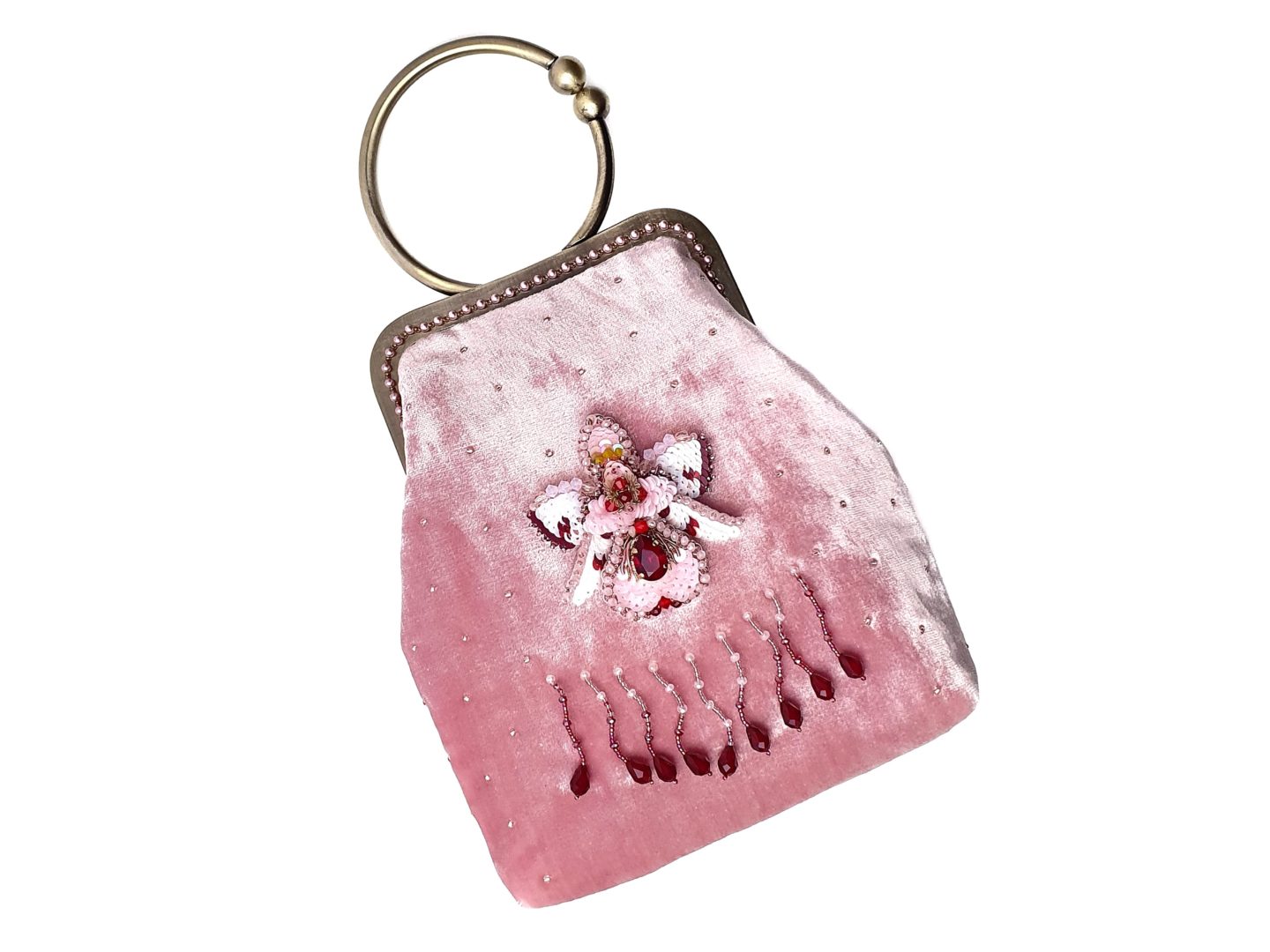 ENGLISH: YULIYA SAVYTSKA YS COUTURE BAG "WILD ORCHID" IN ROSÉ PRESENTATION
Couture evening bag "Wild Orchid" in Rosé, which was completely handmade by Couture Designer and Artist Yuliya Savytska personaly. Not a single machine stitch! Everything is made by hand using numerous different complicated techniques, starting with the mounting of the Italian silk velvet fabric on the embroidery frame, transferring of the drawing to the fabric, dimensional jewellery hand embroidery with Swarovski crystals, French and Italian sequins, sead beads and other materials, all the way to tailoring and sewing elements together. Every element has been carefully considered, so there is even a credit card pocket in the small, spacious evening bag with the viscosa-polyester jacquard lining. A real designer artwork! Unique single art piece.