Auf die Plätze. Fertig. Los! Für die meisten geht es wieder zur Arbeit nach dem langersehnten Urlaub und damit auch zum Fitnessclub danach. Rauschender Alltag und Multitasking sind die Stichwörter, die mein Outfit inspiriert haben – elegant und sportlich zugleich. Kombiniert mit Lederrock, Supertrash Highheels und Dsquared2 Statement Kette ins Büro, mit Sneakers und der Jogginghose zum Sport, ist mein cropped Sweatshirt von Adidas by Stella McCartney universal. Dazu noch eine Patrizia Pepe Maxi-Tasche, um Akten zu verstauen – perfekt! Die Tasche nehme ich oft sowohl in die Business- als auch in die Freizeitreisen mit, da sie sehr geräumig ist und meine Kamera ebenfalls rein passt. Gerade das, was ich brauche – viel Platz!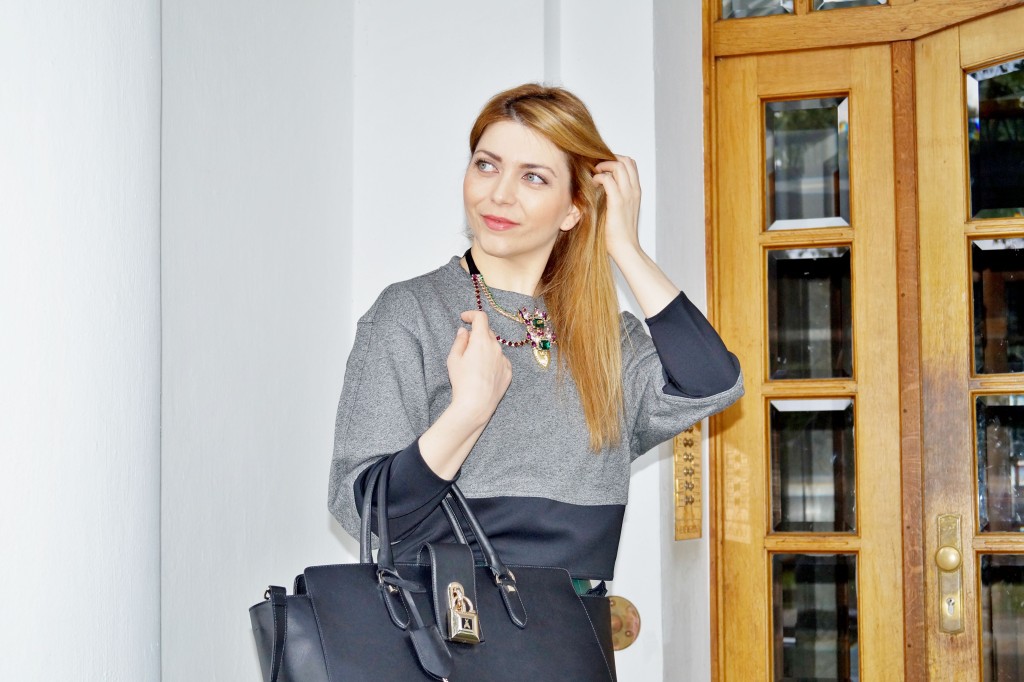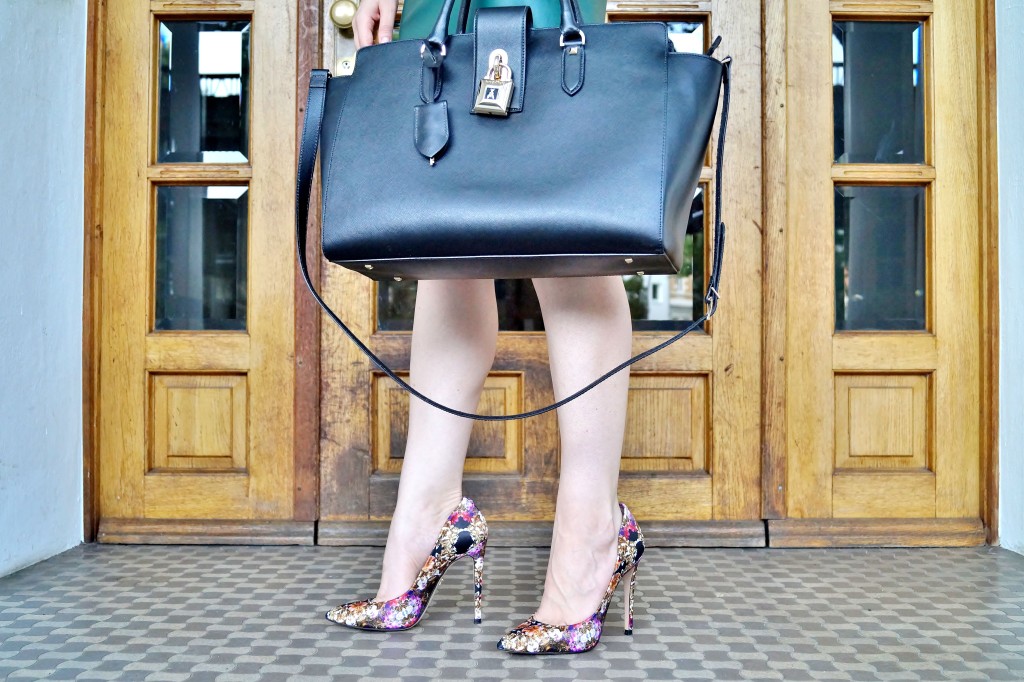 Adidas by Stella McCartney Sweatshirt, Dsquared2 Statement Kette, Supertrash Highheels, Patrizia Pepe Tasche, Manou Lenz Lederrock
ENGLISH: Sporty Business Look

Ready. Set. Go! For most of us, it goes back to the work after a nice vacation, and thus also to the fitness club afterwards. Rushing everyday and multitasking are the key words that have inspired my outfit – both elegant and sporty. Combined with leather skirt, Supertrash high heels and Dsquared2 statement necklace to the office, with sneakers and sweatpants for sport, is my cropped sweatshirt by Adidas by Stella McCartney universal. In addition, Patrizia Pepe maxi bag for storing folders – perfect! I take this bag often into the business or leisure travels, because it is very spacious and my camera also fits good in. Just what I need – plenty of space!