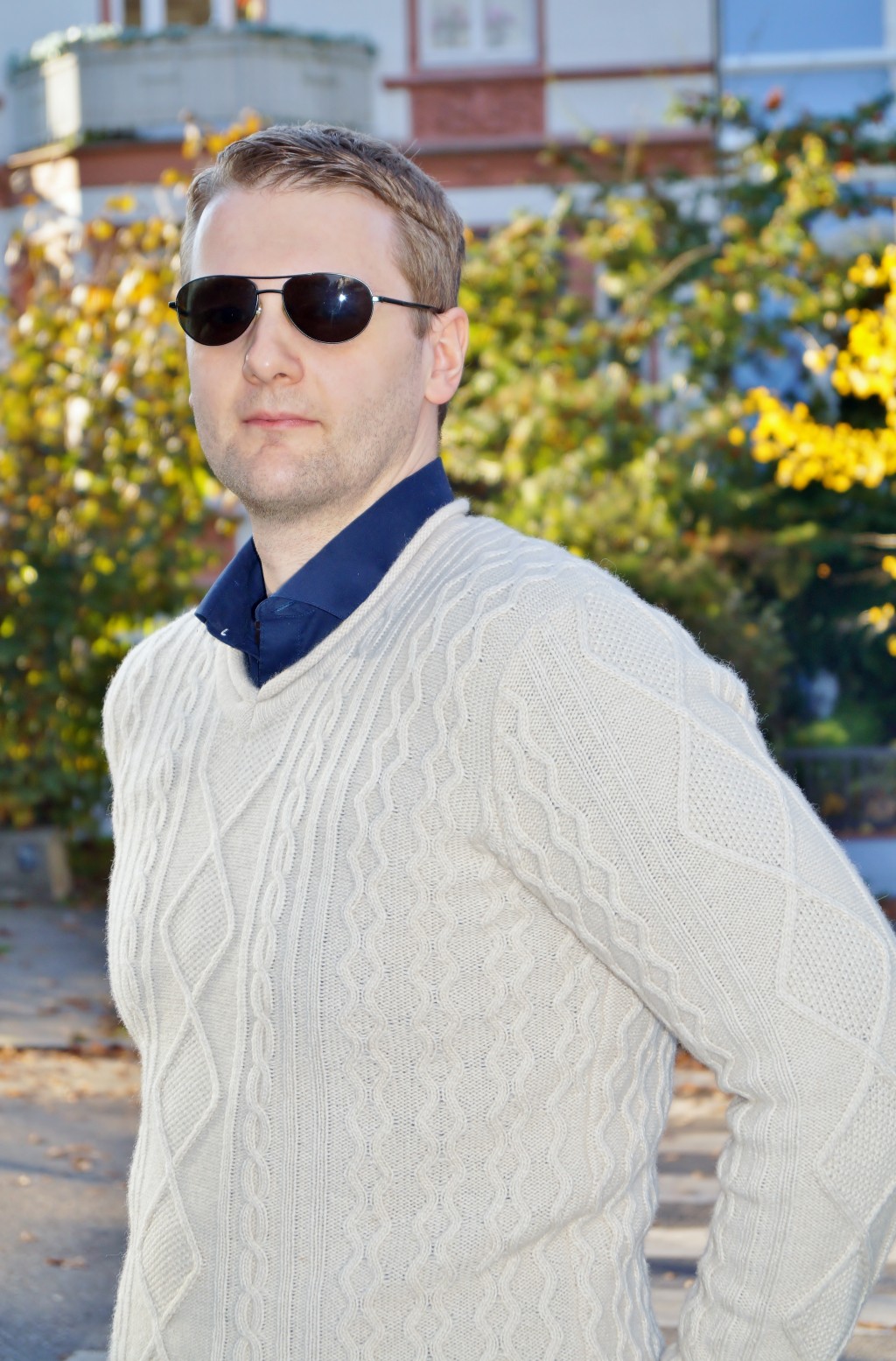 "L'automne pour hommes!" Diesmal heißt es: Der Herbst für ihn! Thorsten und ich versuchen uns öfter im Partnerlook anzuziehen. Ihr wisst, so gibt es keine Dissonanzen in unseren Outfits, so dass wir entsprechend harmonischer miteinander wirken. Wenn ich also etwas Helles trage, wie z. B. letztes mal eine cream Jacke für den Innocentiapark mit Jeans und Boots, dann könnt ihr damit rechnen, dass Thorsten ungefähr in ähnlichen Farbkombinationen und Stil auftritt. Wir hatten diesmal einen Rollentausch und Thorsten stand für mich Model. Ich wollte meine männlichen Leser in keinem Fall vernachlässigen und entschloss mich, ein paar Vorschläge betreffend eines Freizeit-Outfits für euch zu machen. Thorsten hat früher sehr ehrgeizig Basketball gespielt und ist ziemlich groß, sportlich und hat breite Schultern. Also perfekt als mein Model! Das Wetter war an dem herbstlichen Tag sonnig, aber für mich nicht warm genug, um ohne Jacke spazieren zu gehen. Bei den Männern sieht es meist anders aus, sie frieren anscheinend nicht so schnell, wie wir Mädels. Also verzichten sie oft auf die Jacke, wo wir sie brauchen. Den Jungs reicht oft nur ein Pullover, sonst wird ihnen zu heiß. Somit hat Thorsten ein dunkelblaues Hemd unter einem creamfarbenen Pullover zu Jeans und braunen Boots an. Ich finde Männer-Pullis mit Zopfmuster irgendwie herrlich, vor allem in einer Naturfarbe. Sieht edel aus! C'est bon, c'est bon!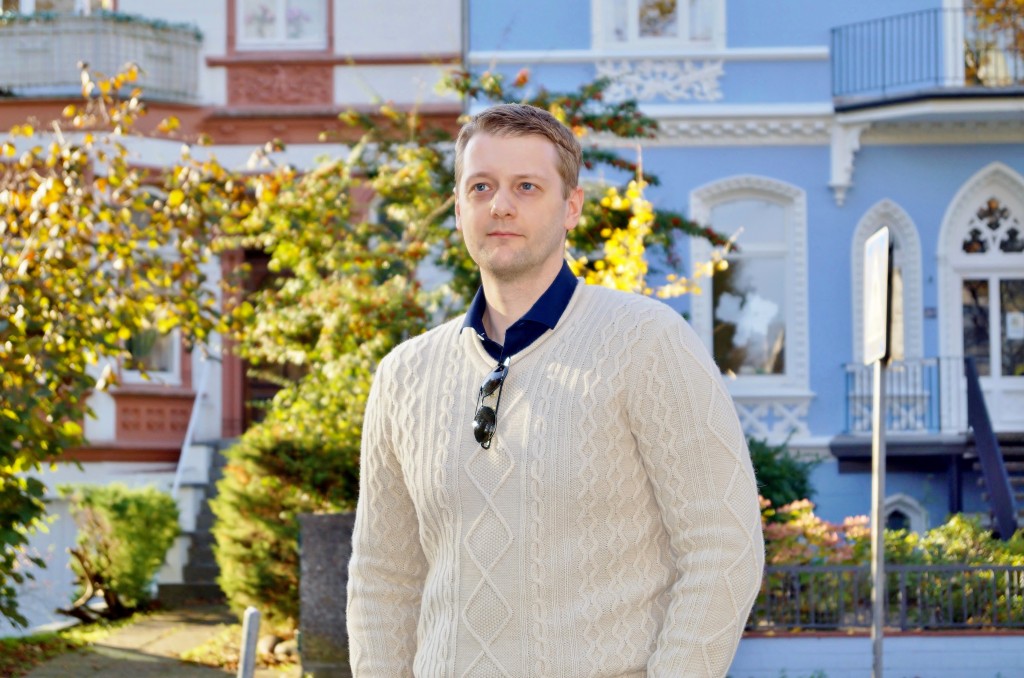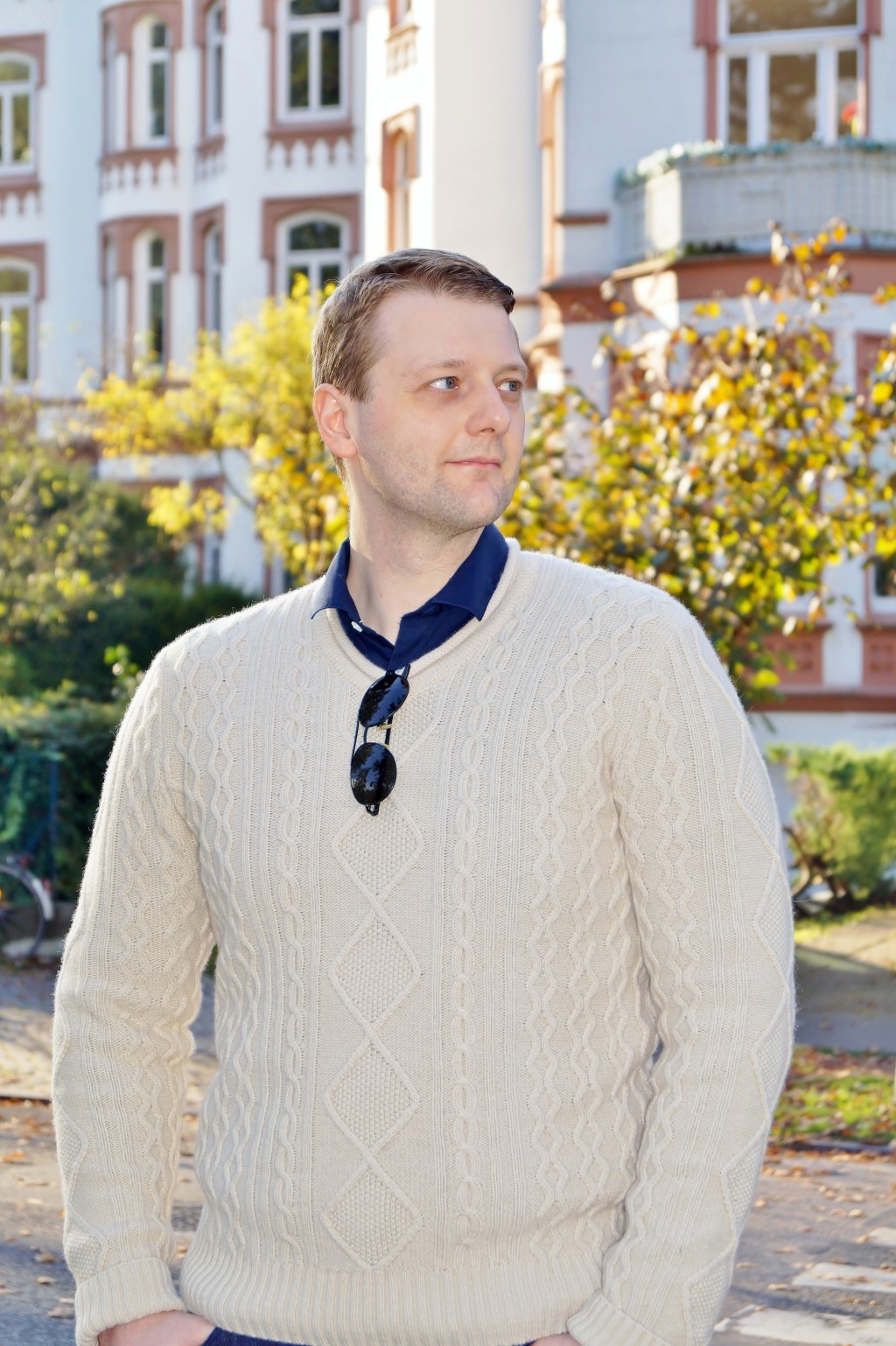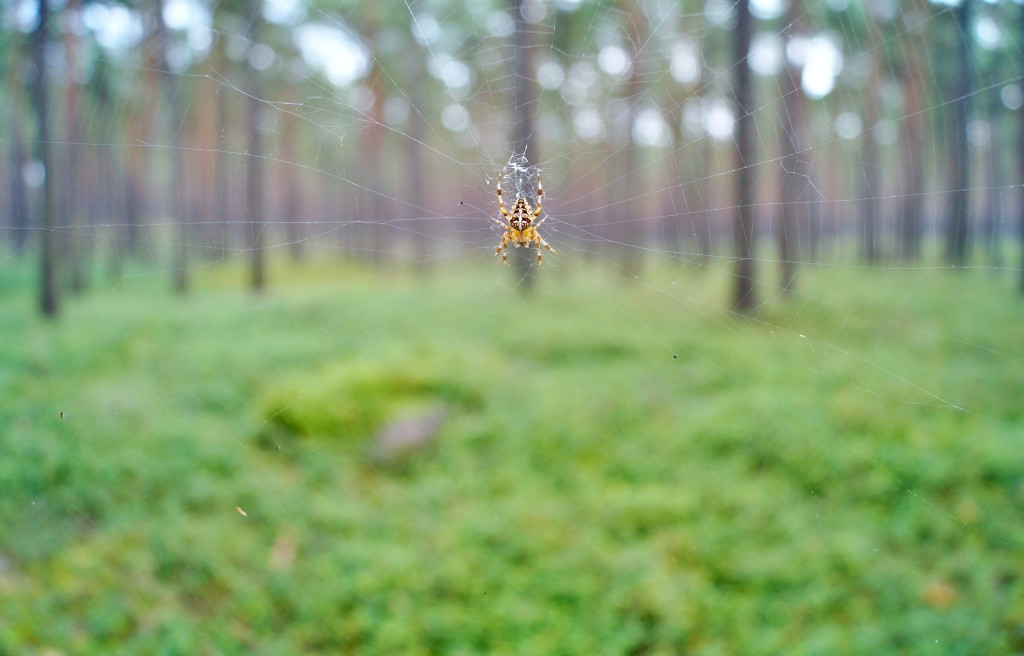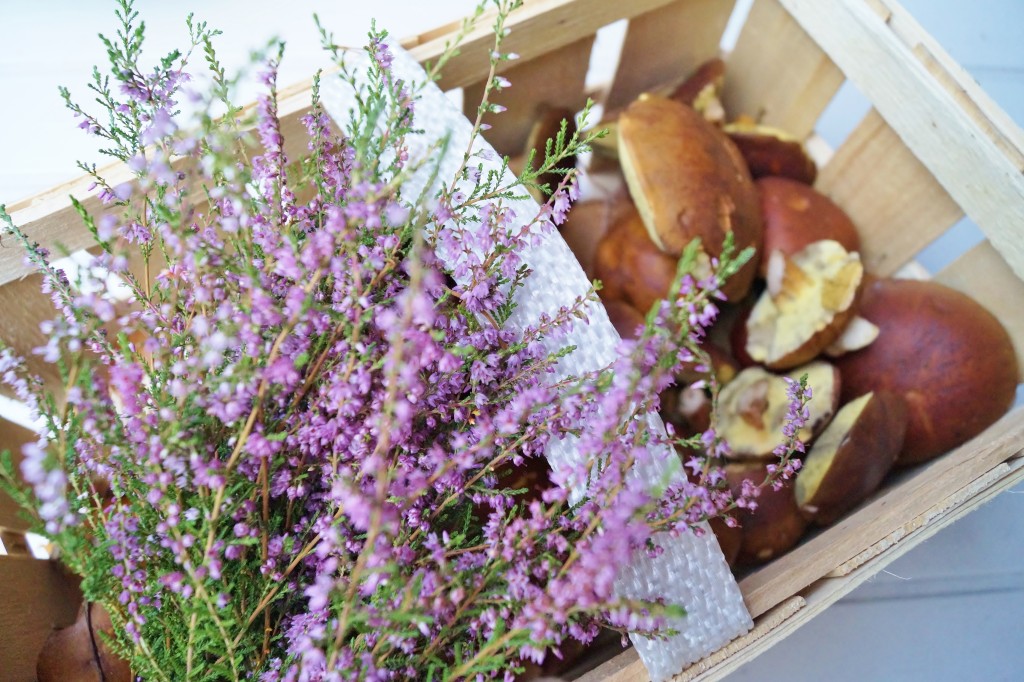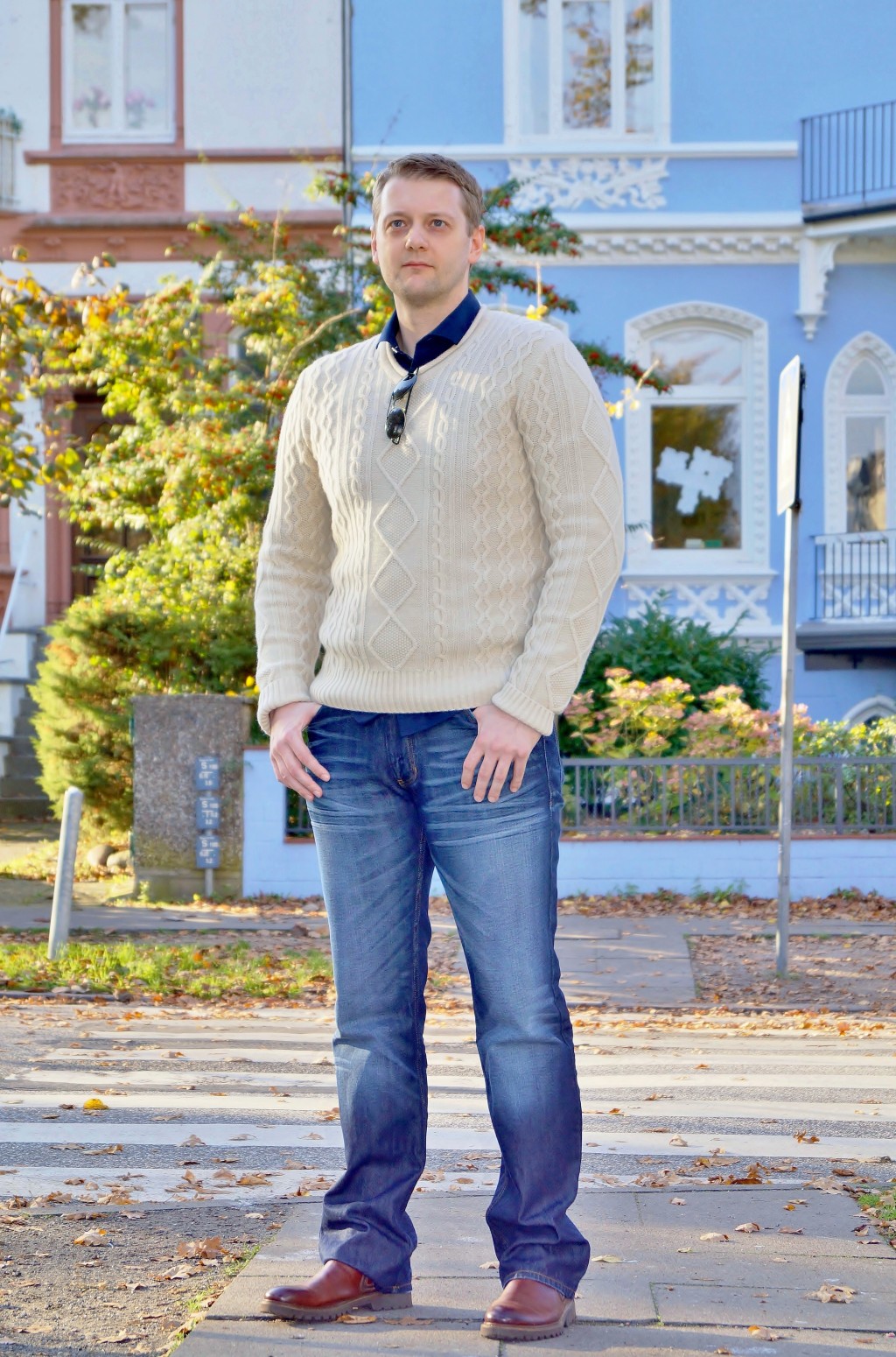 Tiger of Sweden Hemd, Cinque Pullover, Joop! Jeans, Camel Boots (hier in dunkel braun)
ENGLISCH: L'automne pour hommes: the Fall for Him
"L'automne pour hommes"! This time it means: The fall for him! Thorsten and I often try to wear matching outfits – the Partner Look. You know, thus there are no discords in our outfits, so that we create a harmonious effect. So if I wear something bright, like e. g. the last time a cream jacket for the Innocentiapark with jeans and boots, then you can expect that Thorsten appears approximately in similar color and style combinations. This time we had a role reversal and Thorsten was a model for me. In no case I wanted to neglect my male readers and decided to make a few suggestions concerning a casual outfit. In the past Thorsten has played basketball very ambitious, thus he is pretty big, athletic and has broad shoulders. Therefore perfect for being my model! The weather was sunny at that autumnal day, but for me not warm enough to walk without a jacket. For men, it usually looks different, they freeze apparently not so fast as we girls. Only a sweater is often enough for them. Thus Thorsten is wearing a dark blue shirt under a cream-colored sweater to jeans and brown boots. I find men's cable knit sweaters somehow gorgeous, especially in a natural color. It looks classy! C'est bon, c'est bon!