Wie ich in meinem letzten Blogpost "Genf am Abend in der Adventszeit" bereits erwähnt habe, verbrachten wir gerade einen Urlaub in der Schweiz. An unserem nächsten Tag bzw. halben Tag in Genf gingen wir zum Genfer See, um einen Spaziergang zu unternehmen und das traumhafte Panorama zu bewundern. Da wir wenig Zeit vor der Abreise nach Gstaad hatten, wollten wir noch eine schnelle Mahlzeit, die aber trotzdem noch gut gemacht ist und schmeckt. Dabei haben wir das tolle Lokal Pasta Prima auf der Rue du Mont-Blanc entdeckt, wo man ganz schnell ein leckeres Essen serviert bekommt. Bevor wir unseren Zug nach Gstaad genommen haben, gingen wir noch zu Patisserie Tea-Room Alexandre, die wir während unseren Spaziertgang am Genfer See entdeckten. Sehr empfehlenswert!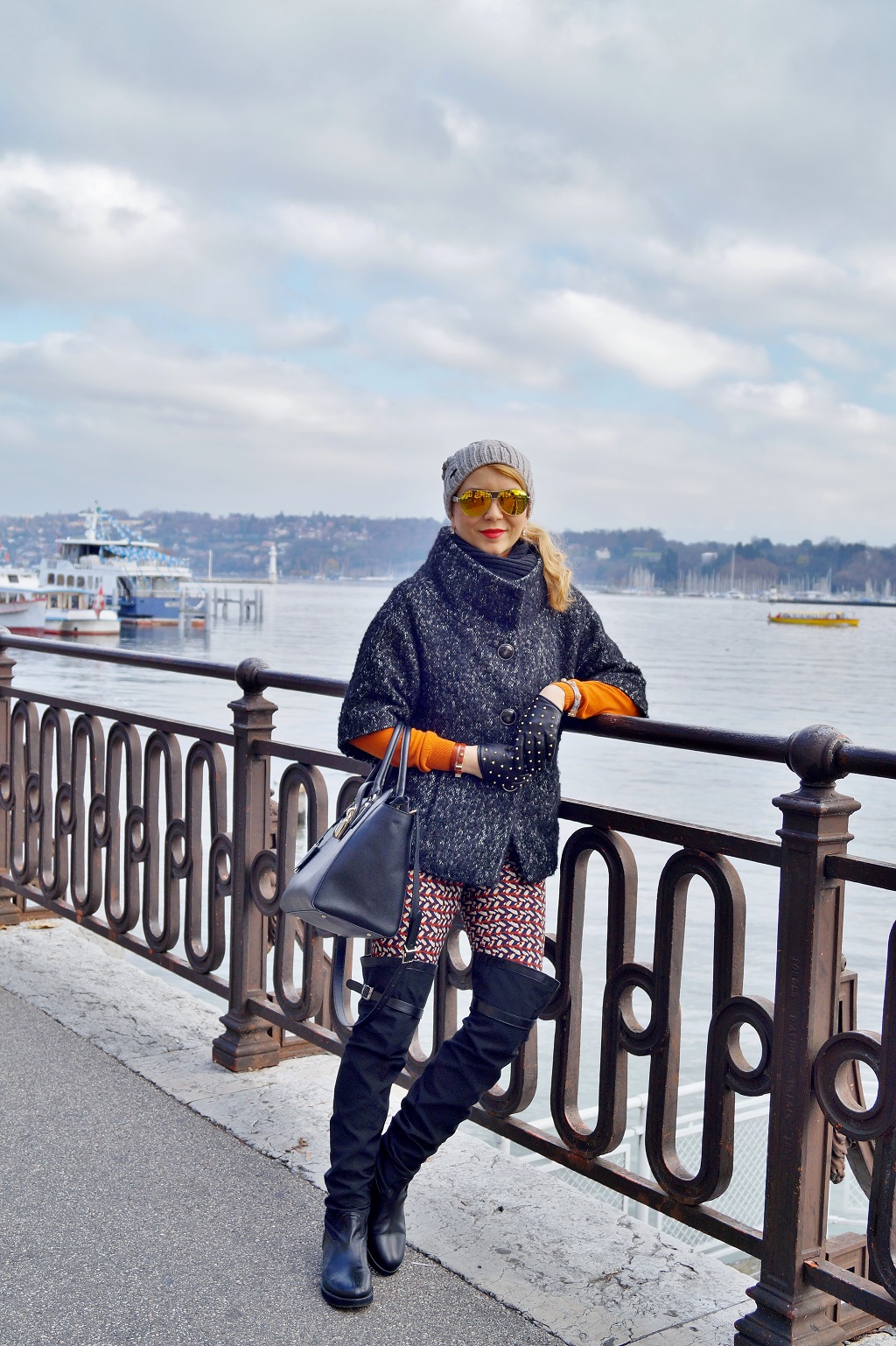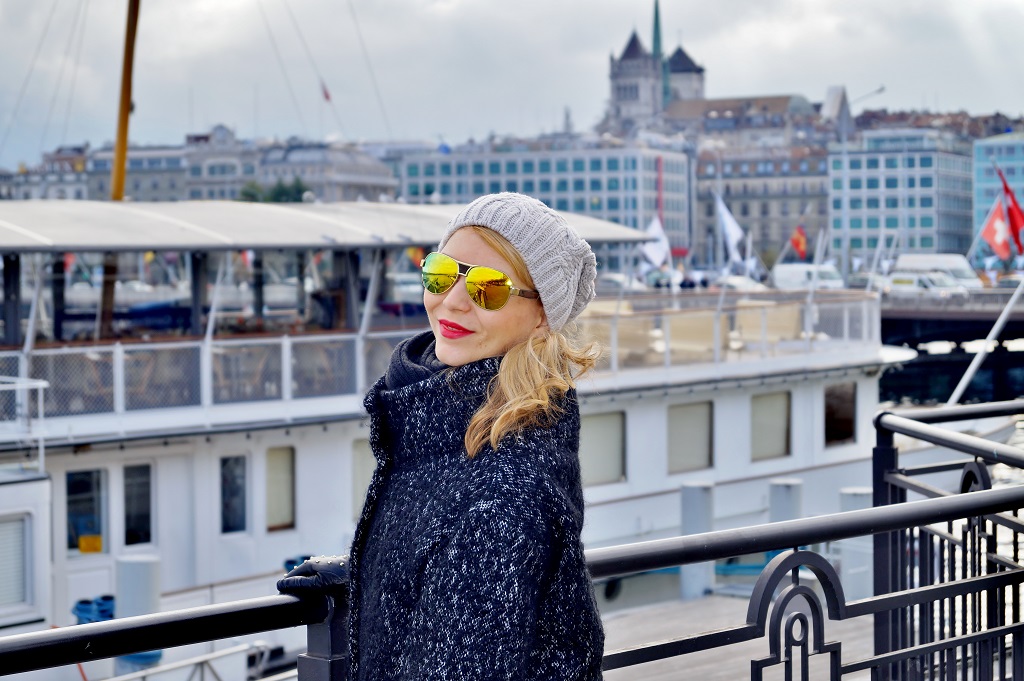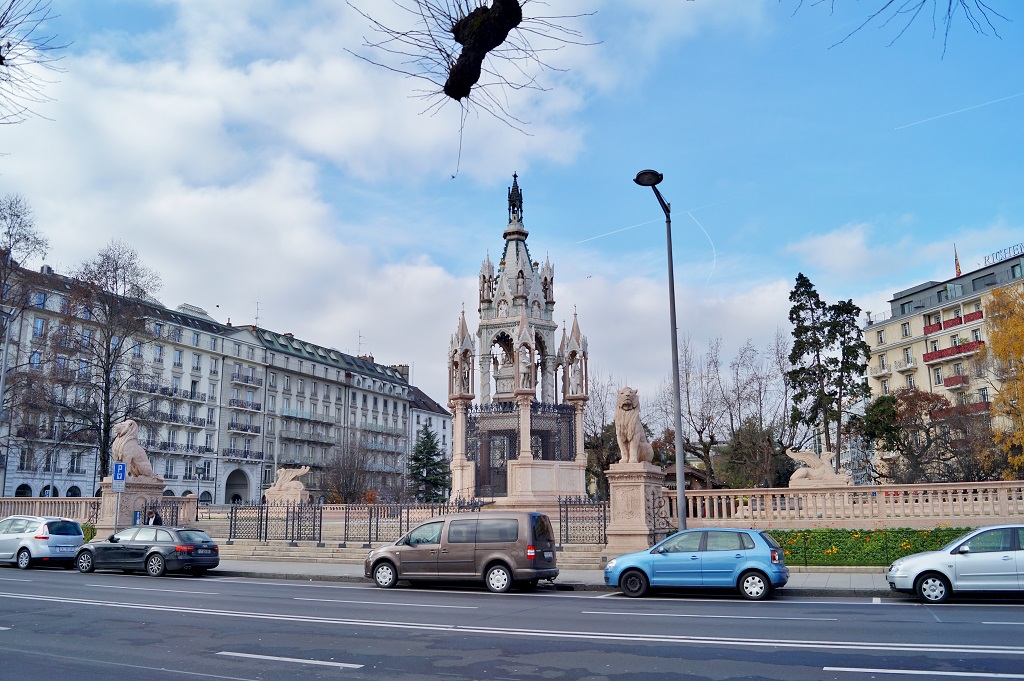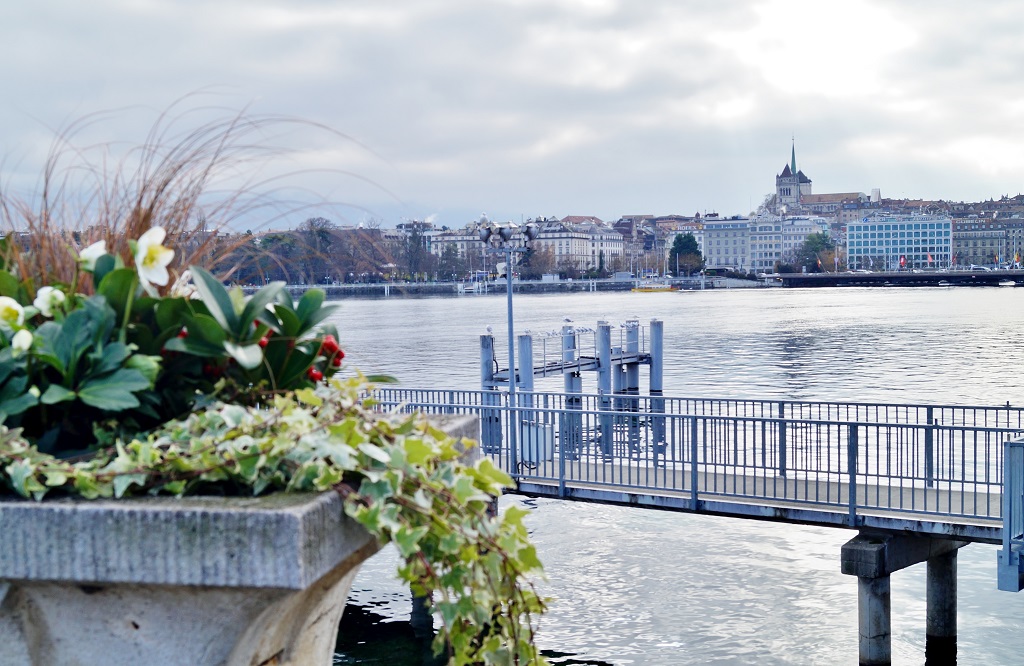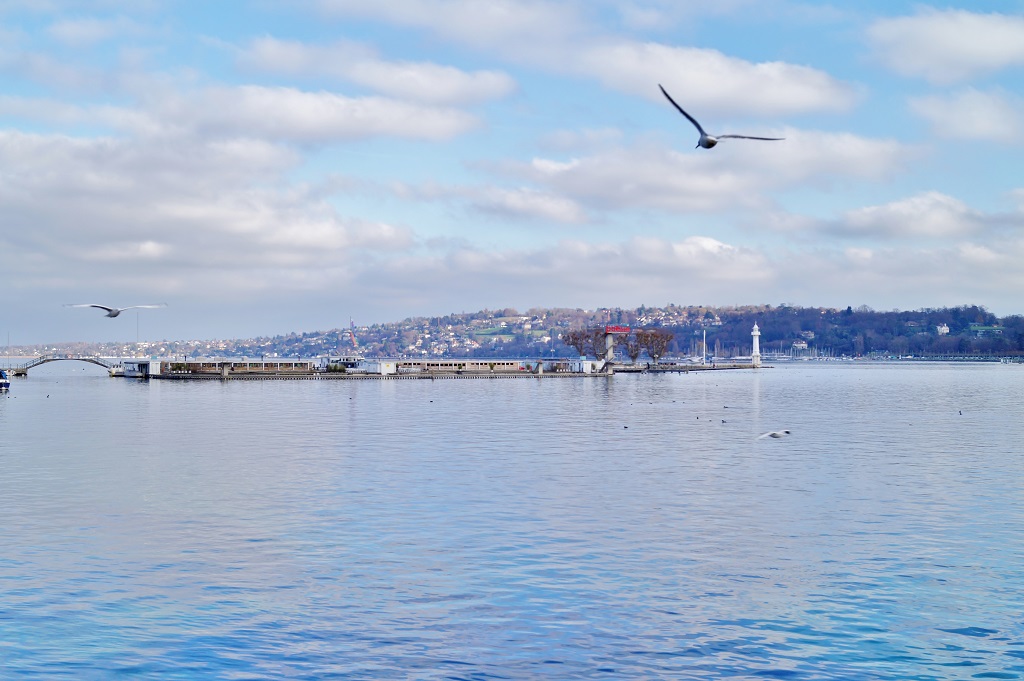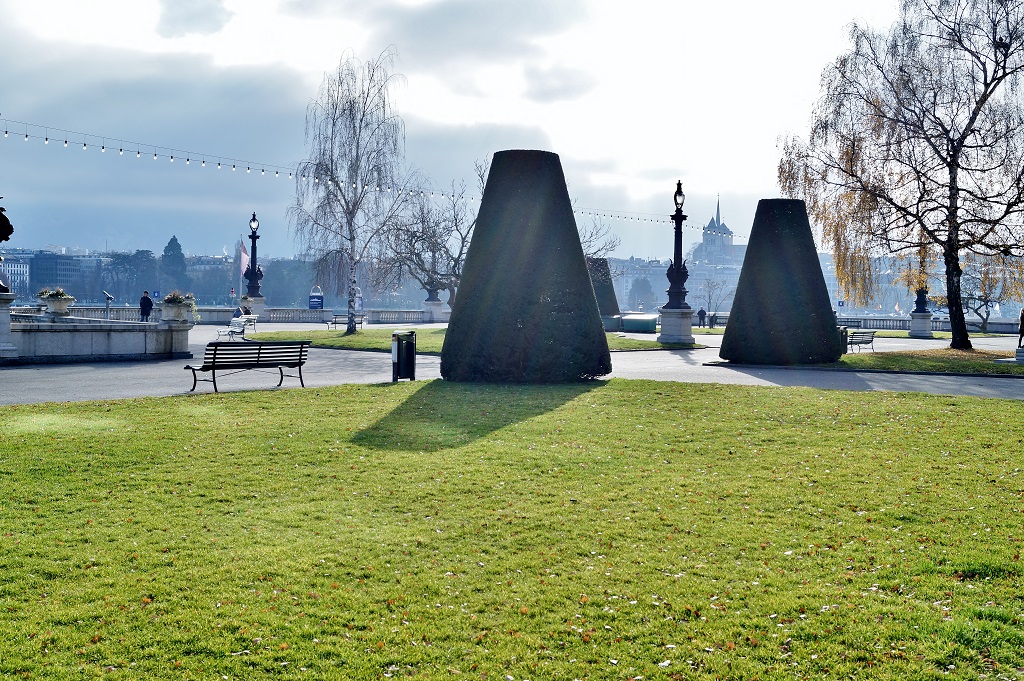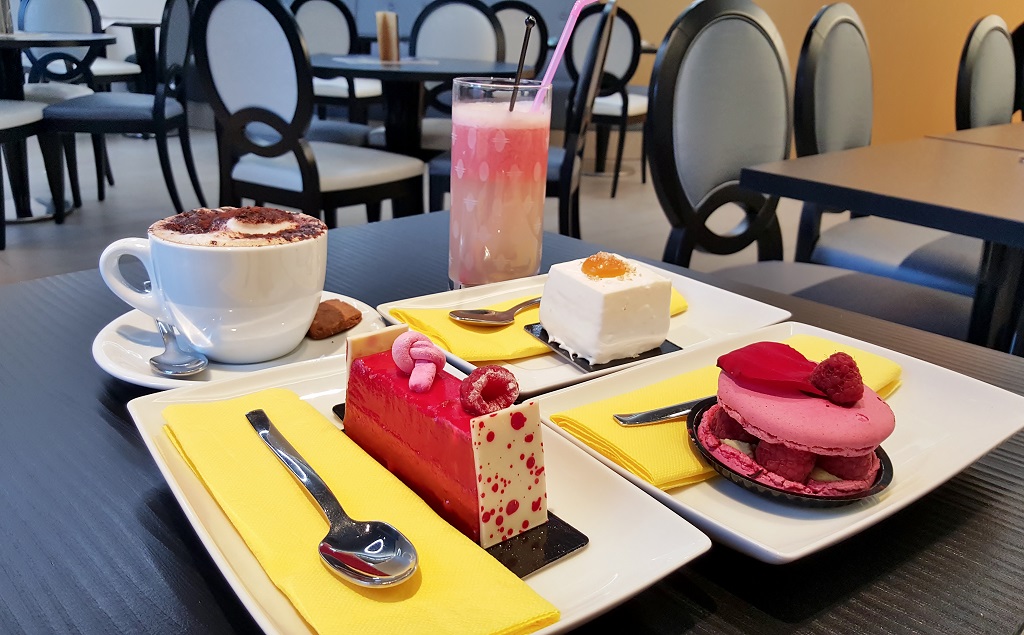 Joop! Schal (Empfehlung Darling Harbour Schal hier), Twin-Set by Simona Barbieri Overknees (ähnlich von Sam Edelman Overknees hier), Schumacher Cape-Mantel (Empfehlung Strenesse Cape Mantel hier und Miu Miu Cape hier, Who's Who Pullover (Empfehlung The Mercer Kaschmir-Pullover hier), Zara Hose (ähnlich Who's Who Hose hier und Adidas Hose hier), Patrizia Pepe Bag (auch hier), Seeberger Mütze (ähnlich), Mario Portolano Handschuhe (Empfehlung), WoodFellas Sonnenbrille, (hier aktuelle Kollektion)
ENGLISH: Genava Lake
As I mentioned in my last blog post "Geneva in the Evening During Advent", we just spent our holidays in Switzerland. On our next day or half a day in Geneva we went to the Geneva lake to take a stroll along and admire a fantastic panorama. Since we had little time before leaving for Gstaad, we just wanted to get a quick meal, which is still well made and tastes. Thus, we have discovered the great restaurant Pasta Prima on Rue du Mont-Blanc, where you can quickly get served a tasty meal. Before we took our train to Gstaad, we went to Patisserie Tea-Room Alexandre, which we discovered during our walk at Geneva Lake. Highly recommended!