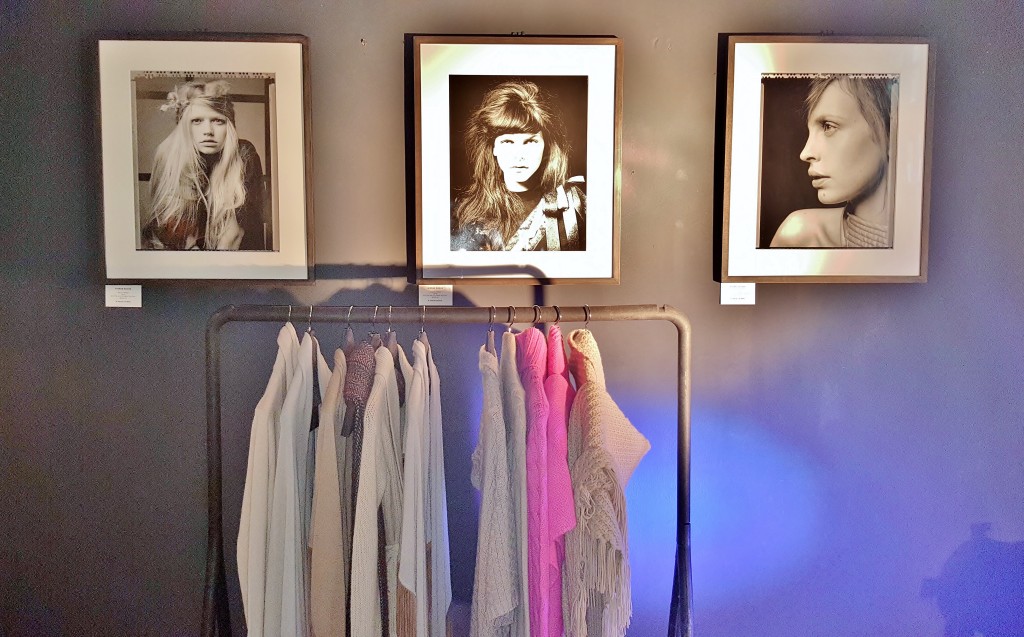 Als ASW-Mitglied habe ich ein großartiges Event, organisiert von einem unserer Botschafter, besucht, wo wir eine wunderbare Ausstellung von der berühmten Fotografin Wiebke Bosse und der großartigen Designerin Dorothee Ingwersen mit ihrem Label Better World Couture bewundern konnten. Die (unter anderem) Fashionfotografin Wiebke Bosse hat bereits für renomierte Glanzmagazine und Kunden wie Vogue, Elle, Icon, Swarovski und viele andere gearbeitet. Einige der ausgestellten Werke sind vor oder nach den eigentlichen Auftragsarbeiten entstanden, u.a. eine Reihe von Polaroidfotos mit Elefanten auf Sri Lanka. Unikate, die einem im Gedächtnis bleiben.
Außerdem war ich von der Designerin Dorothee Ingwersen, die sowohl Fair Fashion und Nachhaltigkeit vertritt, als sich auch für Frauenrechte, vor allem in den Drittländern einsetzt angetan. Ihr Label Better World Couture stellt wertvolle, handwerklich gefertigte Kaschmirkleidungstücke von hervorragender Qualität und wunderschönem Design her. Es war ein gelungener, eindrucksvoller Abend in einer angenehmen Atmosphäre.


ENGLISH: ASW Soirée with Photographer Wiebke Bosse and Designer Dorothee Ingwersen
As ASW Member I have visited a great event organized by one of our ambassadors, during which we could admire a great exhibition of the famous photographer Wiebke Bosse and great designer Dorothee Ingwersen with her label Better World Couture. Among others photographer Wiebke Bosse has worked for renowned glossy magazine and clients such as Vogue, Elle, Icon, Swarovski and many others.Some of the pieces where created before or after the official shooting, for example a series of polaroid pictures with elephants on Sri Lanka. Unique pieces that stay in your mind.
I was also impressed by the designer Dorothee Ingwersen, who represents a fair fashion and sustainability as well as stands up for women's rights, in particular in third countries. Her label Better World Couture provides valuable handcrafted cashmere garments with excellent quality and beautiful design. It was an impressive evening in a pleasant atmosphere.